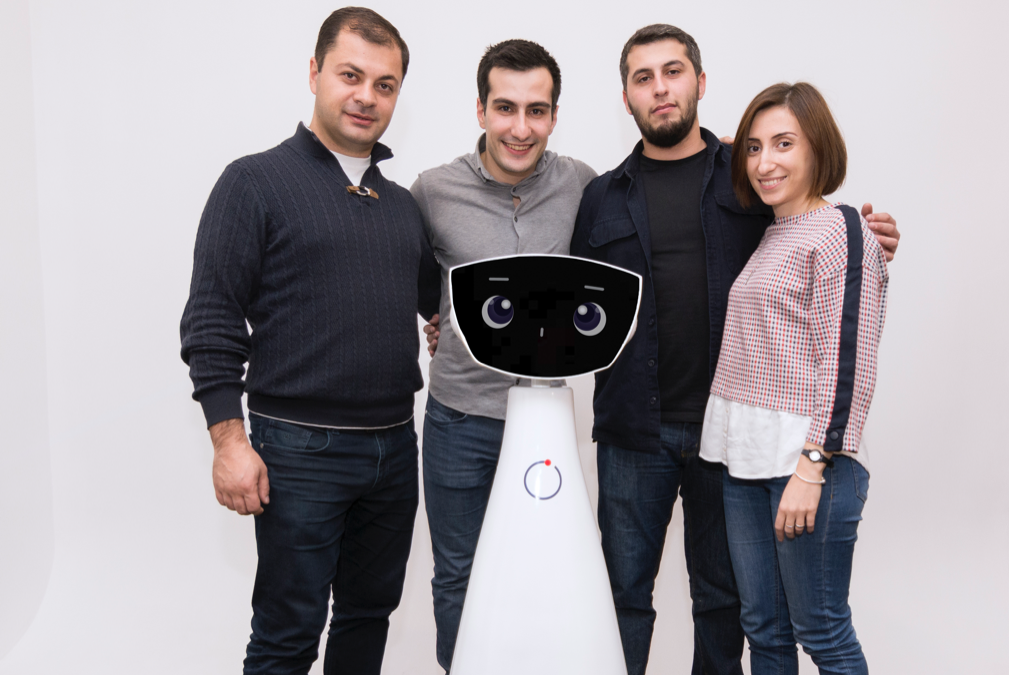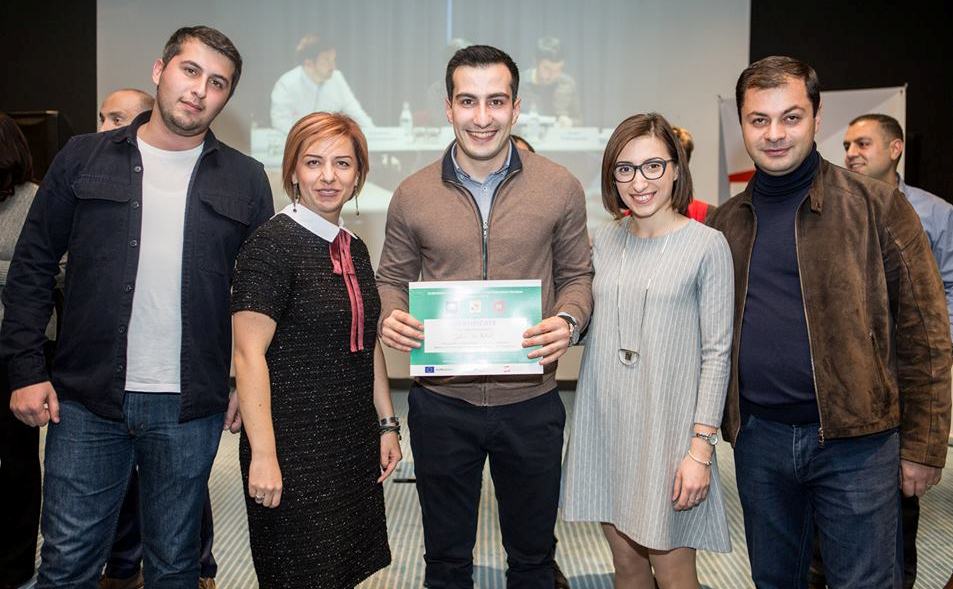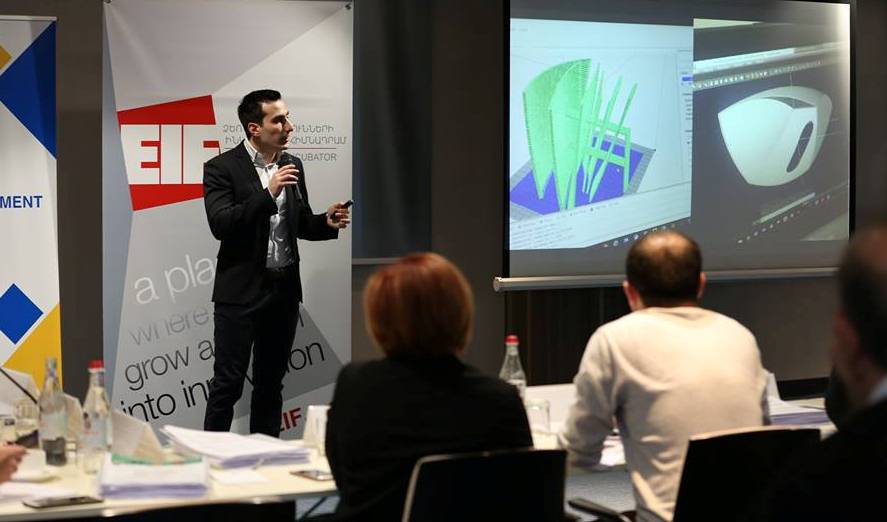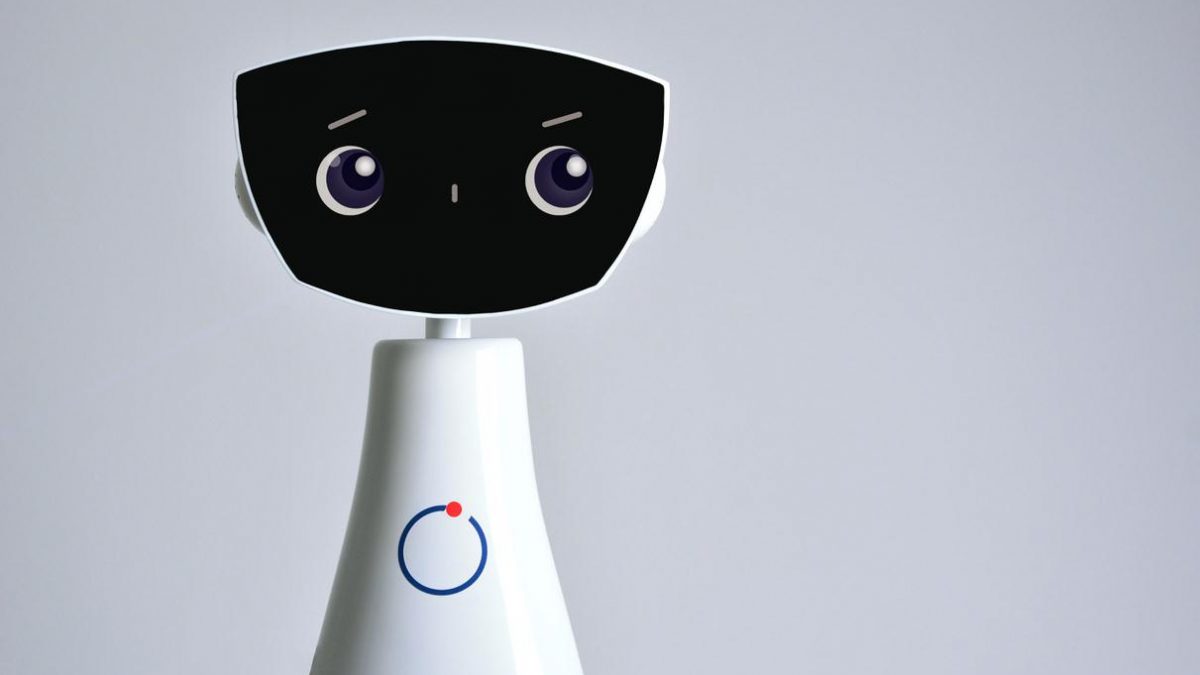 STEP2 grantee Expper Technologies: Robin is not just a device, he is an emotional being
Since 2017 "Support to SME Development in Armenia" (EU-SMEDA) project, which is co-funded by the European Union and the German Federal Ministry for Economic Cooperation and Development (BMZ) and implemented by GIZ PSD SC Regional Programme, in cooperation with Enterprise Incubator Foundation (EIF), has been supporting Armenian startups with two grant competitions.
Being a part of the EU4Business and EU4Innovation Initiatives, EU-SMEDA provides 2 types of grants: Innovation Matching Grant (IMG) and Science and Technology Entrepreneurship (STEP).
With a series of articles, we will be exploring startups that received grant in the framework of the EU-SMEDA project.
Robin the Robot, developed by Expper Technologies, is an emotional business assistant robot for customer service.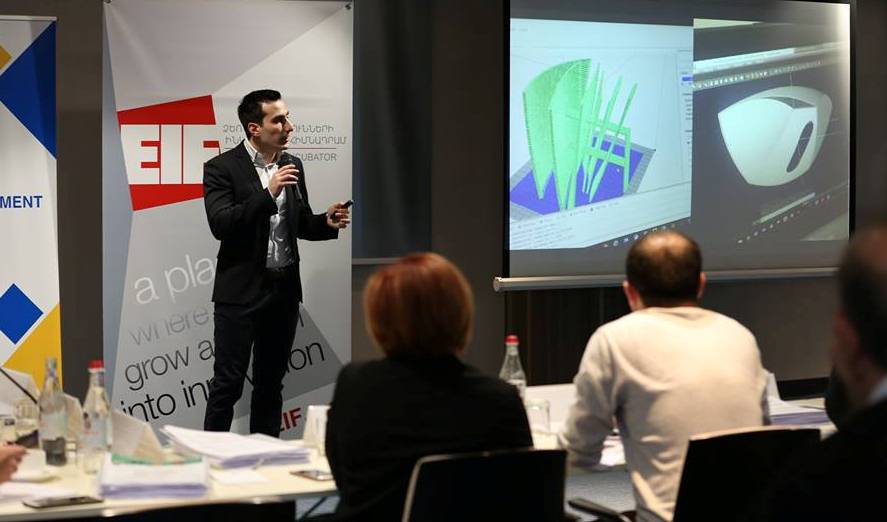 According to the startup co-founder Karen Khachikyan, Robin will help businesses make customer service more effective, attractive and memorable by integrating intelligent robots in customer service.
The startup team is composed of 5 people. Karen states, that the team has deep expertise in hardware design, electrical engineering, as well as software design and machine learning.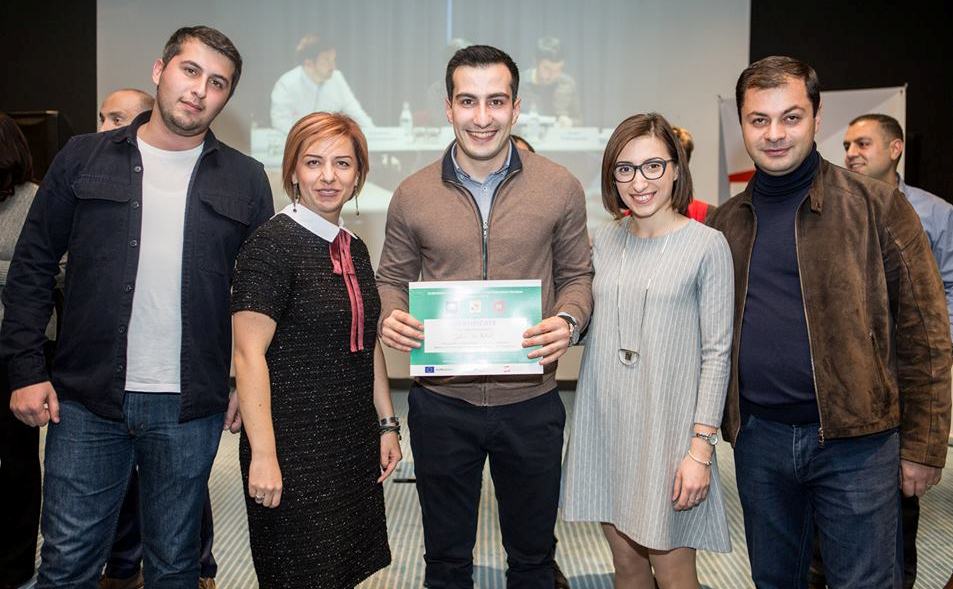 Karen and the other co-founder Hayk studied together in university and were passionate about robots and technology.
"We decided to start a startup mainly focused on Educational Robots, and after many tries and fails we were able to make robotics kit (Charlie). In August 2017 we sold 5 Charlie Robot kits and got one step closer to our dream – to create intelligent and emotional robot assistants. From 2018 we started working on Robin the Robot," Karen told.
Robin has a unique technology, powered by Machine Learning. It allows providing personalized customer service and support real-time conversations with the customers.
According to Karen, they are adding unique behaviors to the robot, in order to create an emotional connection between customer and Robin. Karen states that Robin is not just a device, he is an emotional being.
Expper Technologies received STEP grant in November 2018.
"Thanks to the grant we will develop software for Robin and make MVP to enter the Armenian market. Local market entrance serves as a huge opportunity to scale up the business and ultimately go to the global market," Karen states.
The startup considers the EU market as a potential market. In a few months, Expper Technologies will launch its product in the Armenian market. The team is planning to test the product in the local market and ultimately go to the US market.