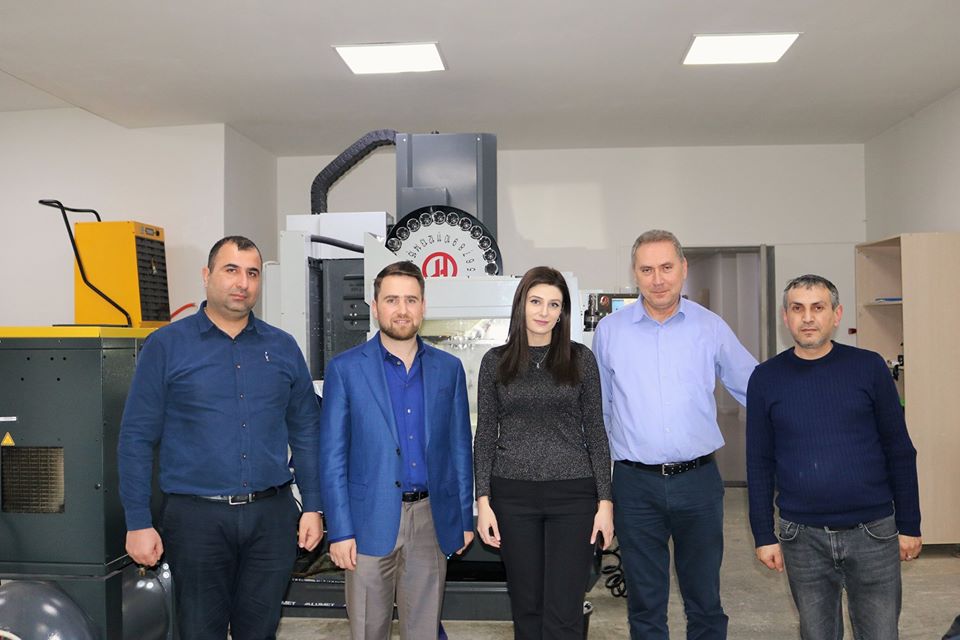 President of US-based La Solar Group visits VTC
On February 26th, the Vanadzor Technology Center (VTC) hosted another insightful meeting titled "Solar systems. How to create a fast-growing business in the US".
During the meeting, Ara Petrosyan, the founding president of La Solar Group, an award-winning Los Angeles based solar installation company, has spoken on how to found a growing business in the US and use the opportunities provided by Armenia.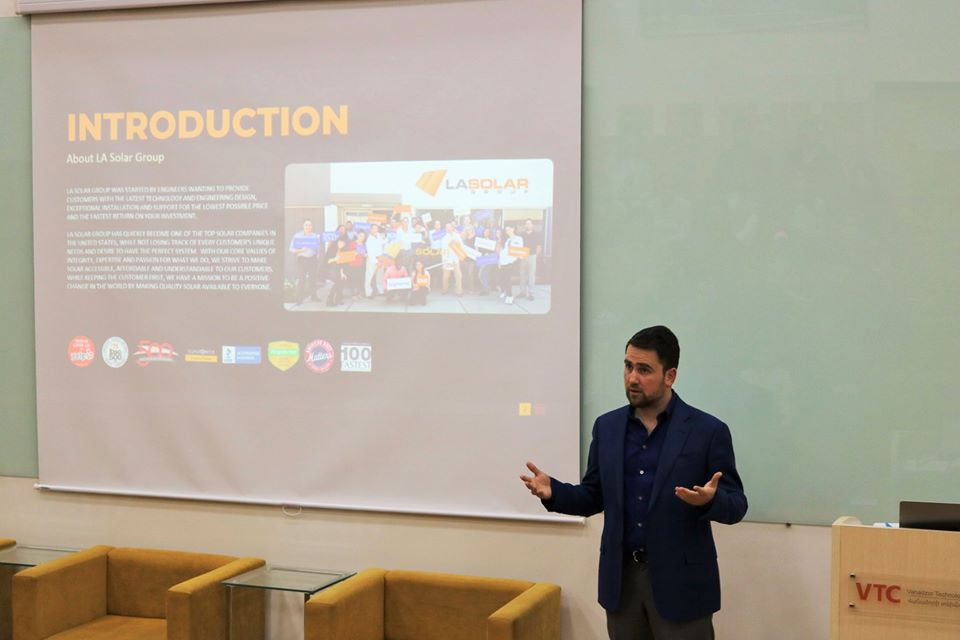 After the meeting, Ara Petrosyan took a tour at the center where he got acquainted with the activities held there. The VTC's management presented the guest the unique services of the center, such as the use of effective management systems for small, medium and large enterprises, attracting investments for startups, market positioning, and developing workforce skills. The latter took the special attention of the guest.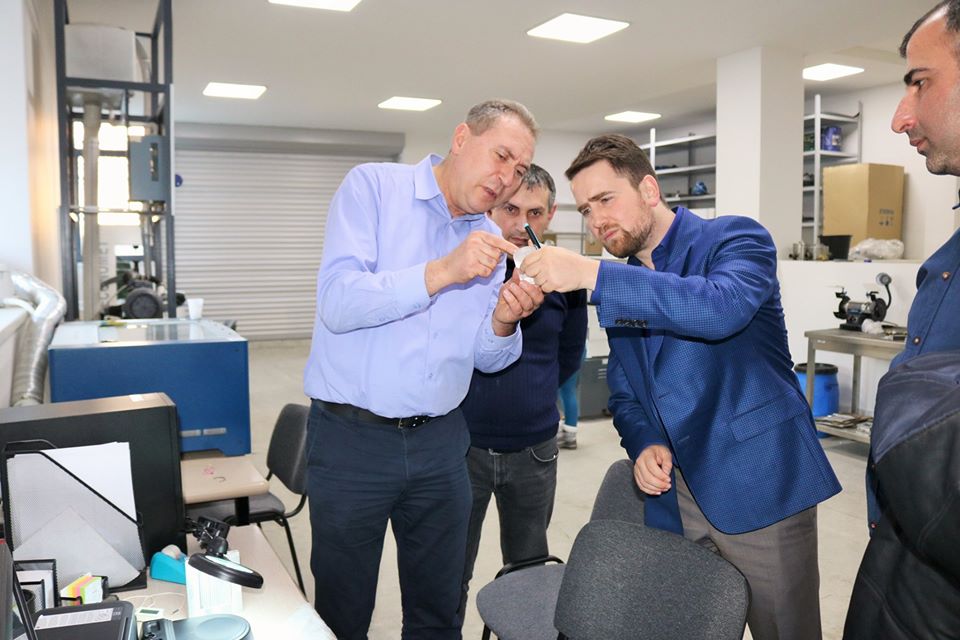 The higher mission of development of a favorable business environment, technology sphere and progress for technology companies, was also highlighted during the tour.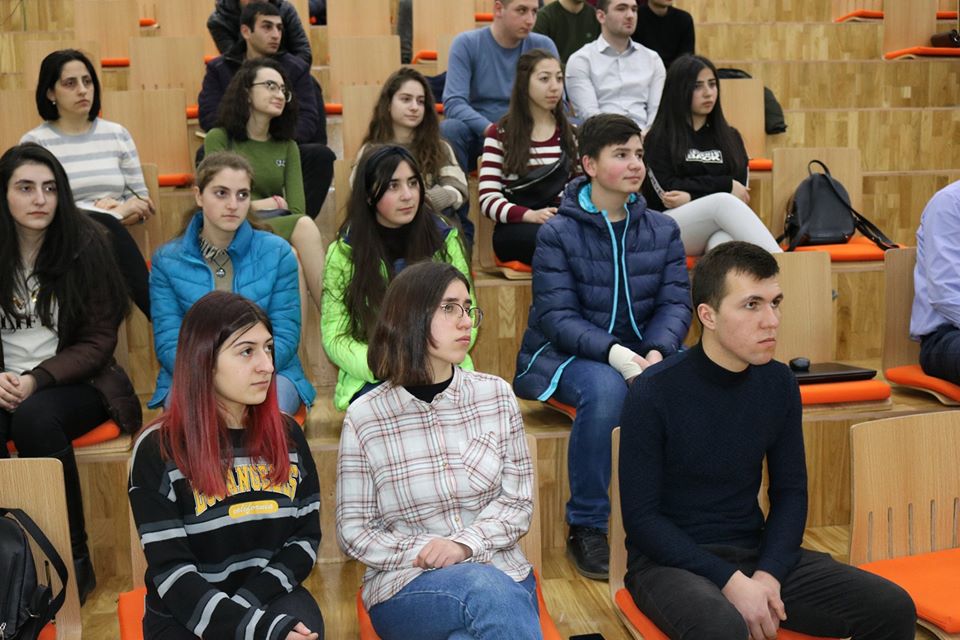 LA Solar Group is a leading solar PV and roofing contractor based in Los Angeles, California. Since 2013, the company helps homeowners and businesses meet their energy goals with customized solutions. 
Established by the Enterprise Incubator Foundation with the support of Government of Armenia and the World Bank, VTC is aimed at turning Vanadzor into a regional and international high-tech center by creating dynamic environment of opportunities and services that will promote job creation, support talented youth and organizations in implementing innovative business ideas ultimately contributing to the sustainable development of the region.