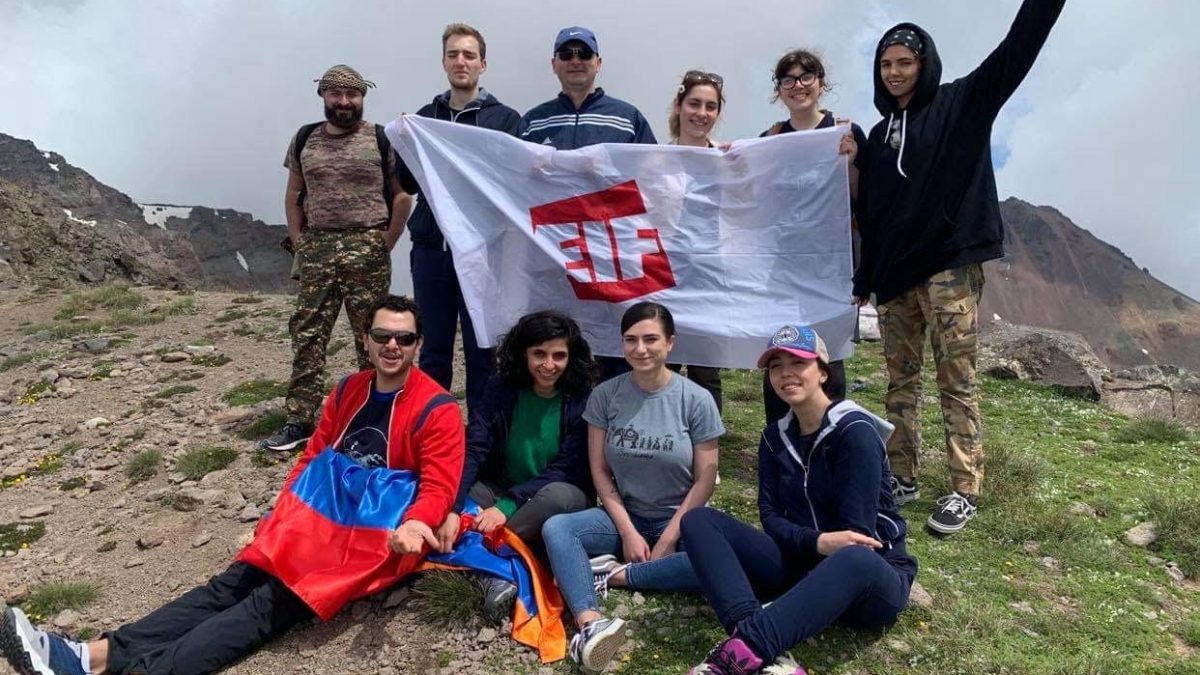 EIF team conquers Mount Aragats
Enterprise Incubator Foundation's (EIF) team, in addition to being very professional and innovative, is committed to building a healthy team relationship and for this occasion, we constantly implement the team building activities some of which are out of the standard and sometimes extreme.
This weekend the team climbed the southern peak of the Mount Aragats, a 5.9 mile lightly trafficked loop trail located near Tegher, province of Kotayk, Armenia.
At the peak the team stuck the flag with the EIF logo, signed by all the participants, to celebrate this unique and notable achievement.
We are proud of our team which shows one again, that impossible is nothing!