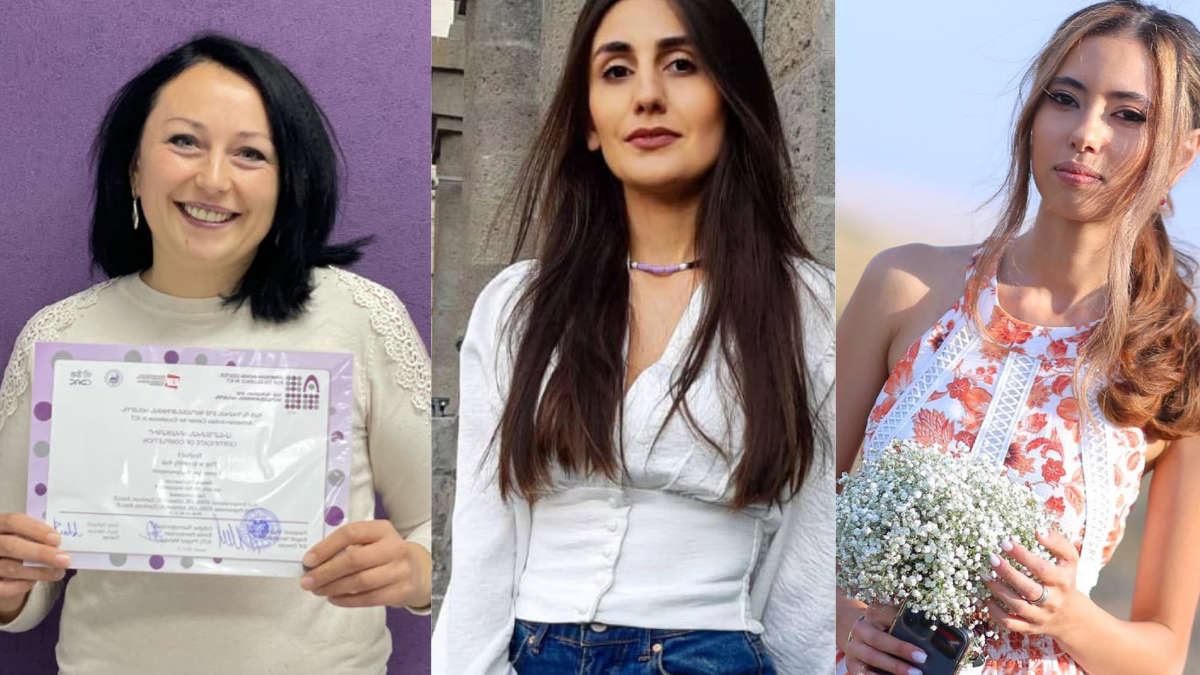 Three AITC summer school alumni quickly find employment in tech sector
Technologies are both a solution and a career in the digital age. Tech education is more accessible than other fields and allows people to become specialists much faster.
This concept becomes a reality at the Armenian-Indian Center for Excellence in Information and Communication Technologies. Created jointly by the respective governments of the two countries at the Yerevan State University, the center runs a program implemented by the Enterprise Incubator Foundation (Armenia) and C-DAC Center (India).
In today's blog, we are catching up with 3 students of AITC. Our first success story is that of Natalie Vardazaryan. An alum of the Web Coding course, she landed the job of a front-end developer at CodeTime even before finishing the course.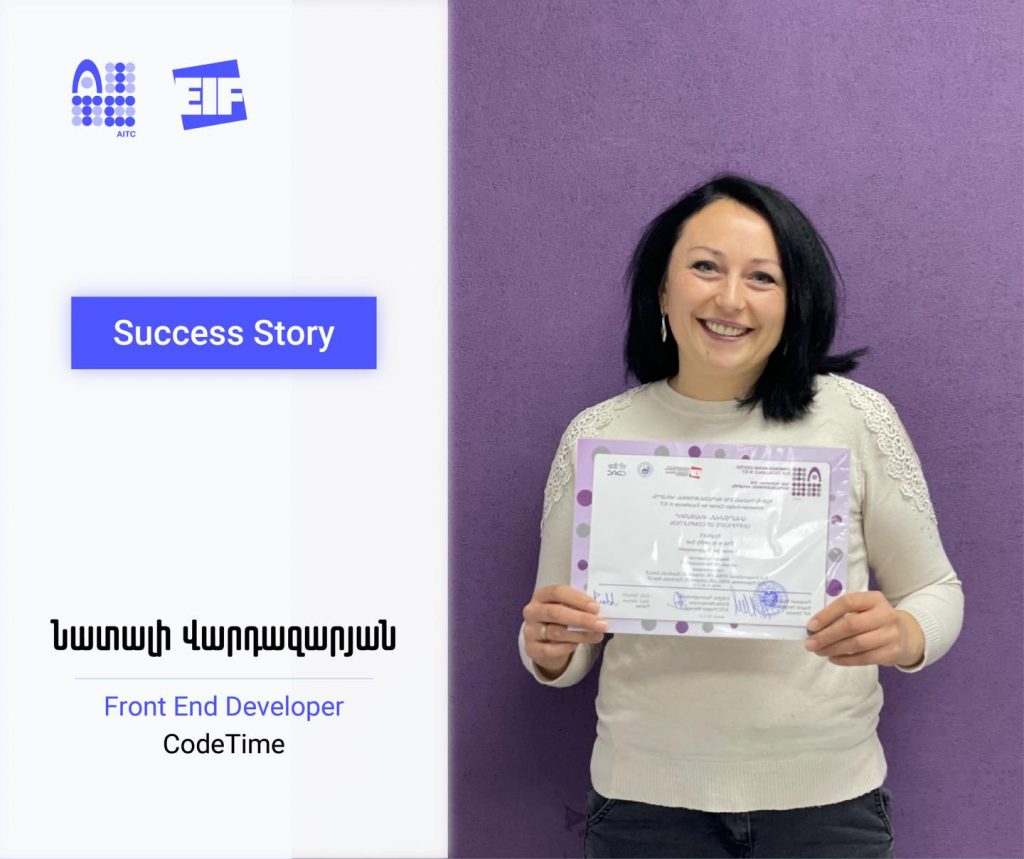 "I was very confident in my decision to study at the AITC. I knew that the center had years of experience and excellent instructors," said Natalie.
According to her, one of the best perks of the AITC course is that she has obtained a new profession in such a short period of time.
We have talked with another student, who found employment after graduating from an AITC course – Armine Grigoryan.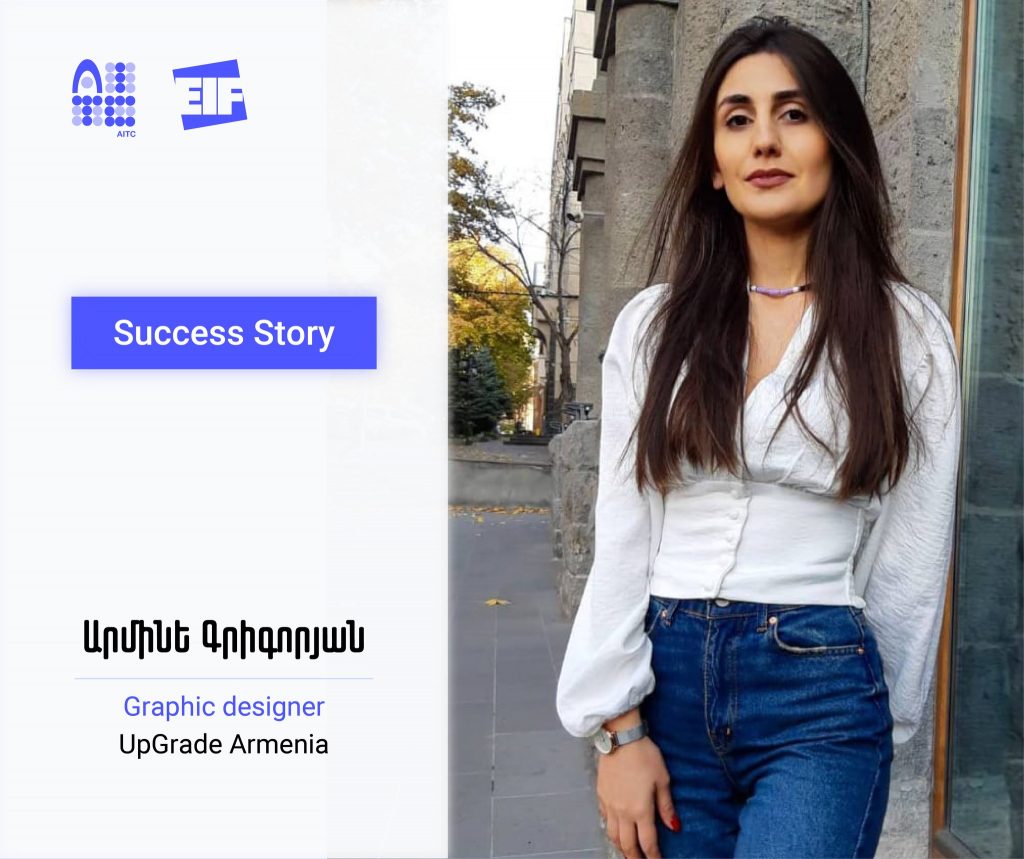 "I studied Graphic Design," said Armine, "It was a very rewarding experience, and soon after completing the course, I actually started working as a graphic designer! UpGrade Armenia hired me."
According to Armine, she never imagined getting a job in her new profession after studying for just two months. "My career started growing thanks to the AITC course, I'm so thankful!" added Armine.
Our final hero for today's blog is Hadrut native Kristina Sargsyan, who attended two courses in one summer: Graphic Design and IT Project Management.
"The team, led by Emilia Harutyunyan, was just amazing," said Kristina. "Everyone was very caring and professional."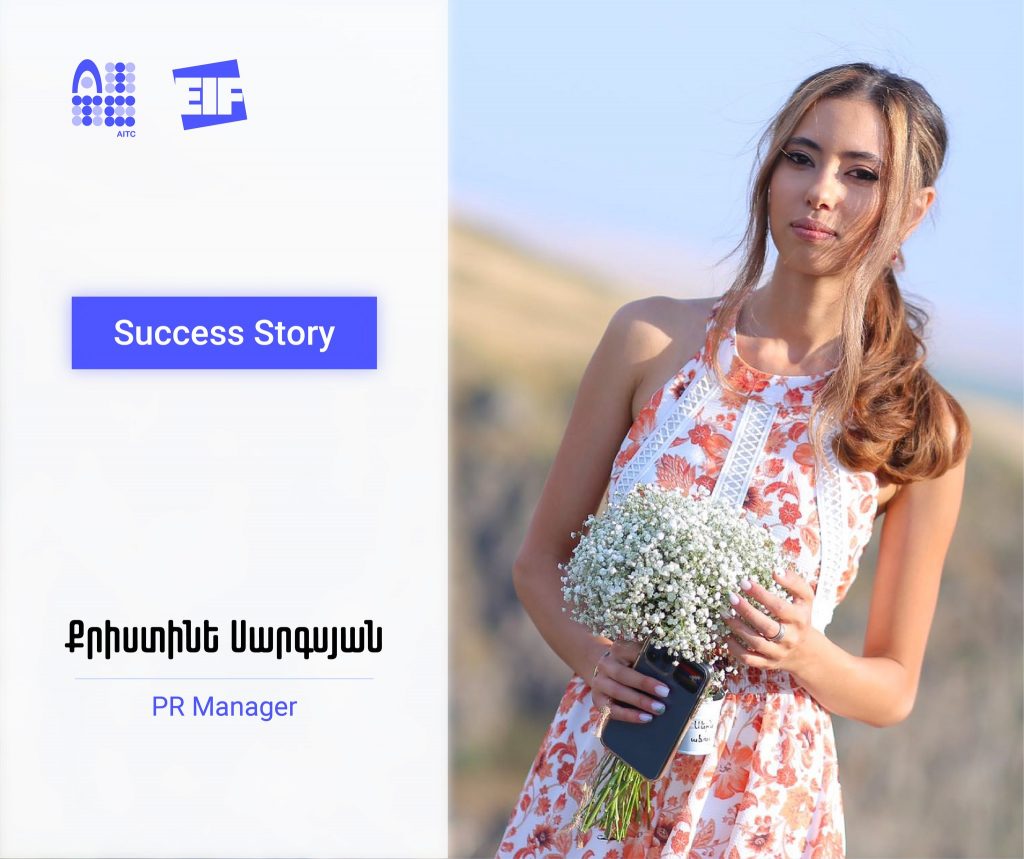 Kristine is now applying in practice what she had learned at the new job she has secured.
For these three young women, the AITC-EIF courses created an opportunity to quickly acquire relevant and profitable skills, start building or add to a portfolio, and subsequently, improve their chances in the labor market.