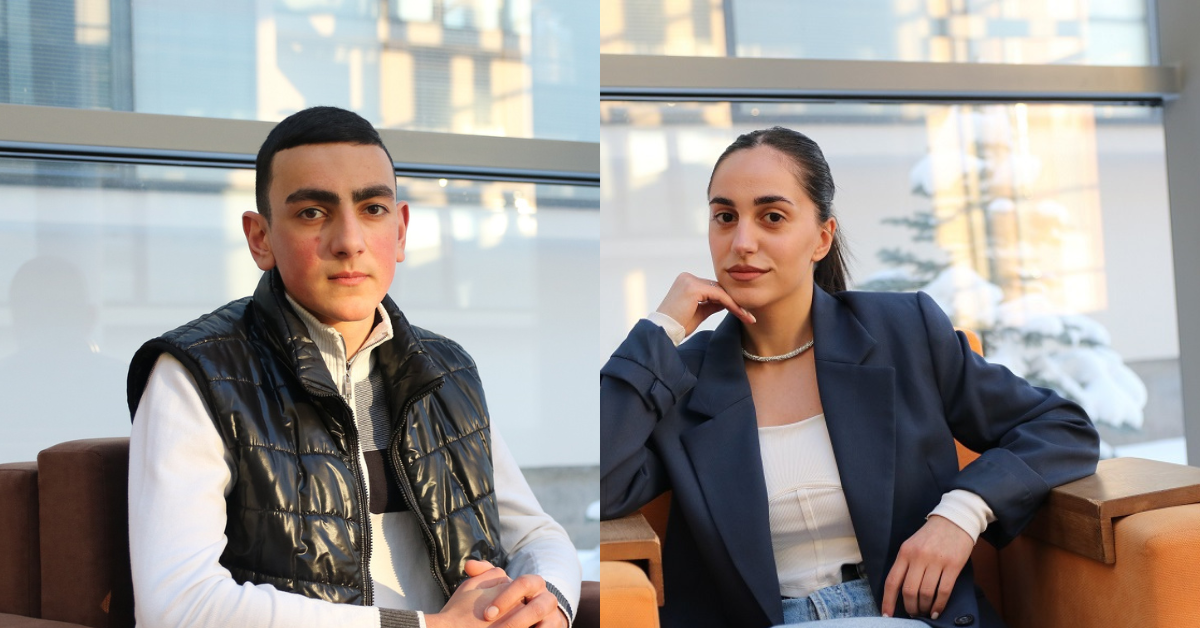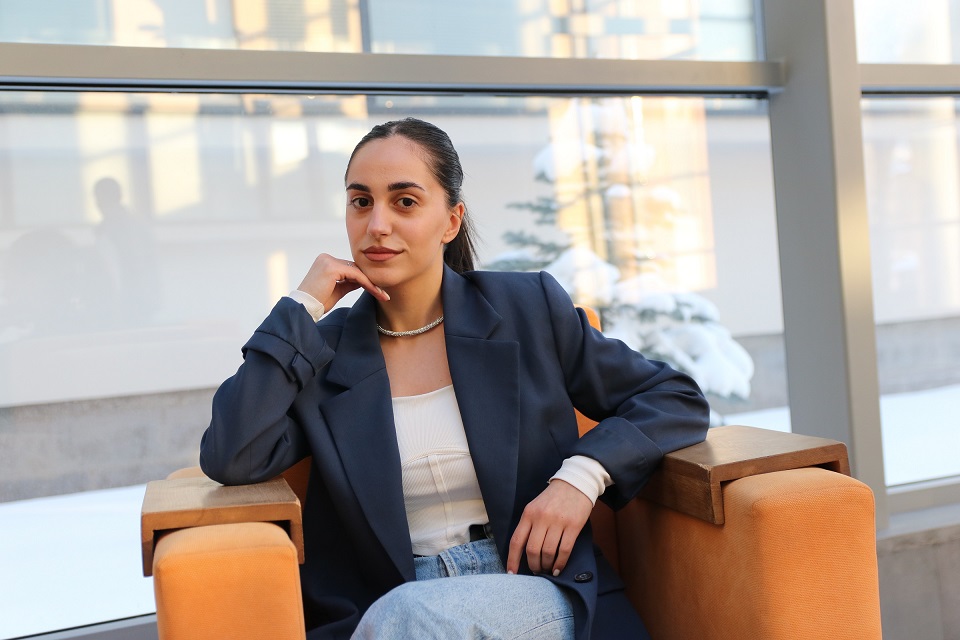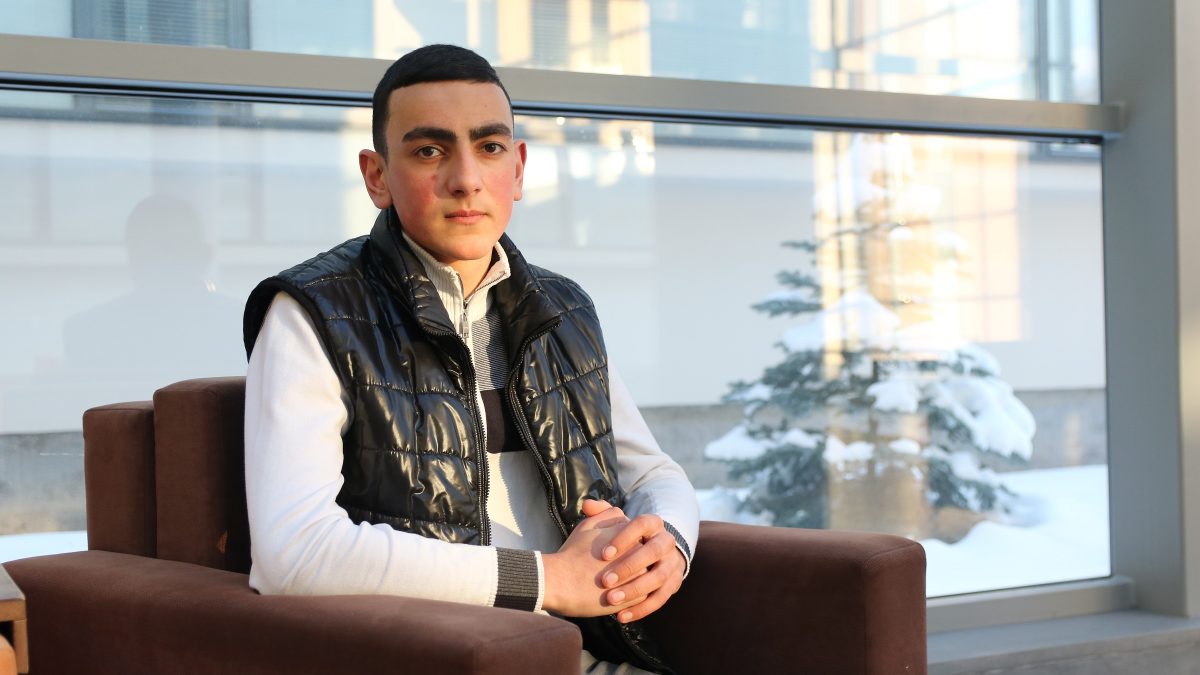 Armenia Workforce Development Activity alumni Alik and Milena encourage their young peers to be bold and love to dream
The Enterprise Incubator Foundation (EIF) consistently works toward boosting Armenia's IT/High-Tech industry and improving technological education in the country. As part of its efforts, the foundation in cooperation with partners implements the USAID-funded Armenia Workforce Development Activity.
In today's blog, we tell the story of Alik Tamazyan and Milena Khachatryan, who participated in the "Adobe Premiere Pro, Adobe After Effects (video editing)" course, organized by the EIF and the Vanadzor Technology Center (VTC) in the framework of Armenia Workforce Development Activity.
Alik Tamazyan is 17 years old, a student at the Lori Regional State College. He often heard about courses at the VTC and planned to attend programming courses initially. However, when Alik noticed the announcement about the video editing course, he decided to try that instead.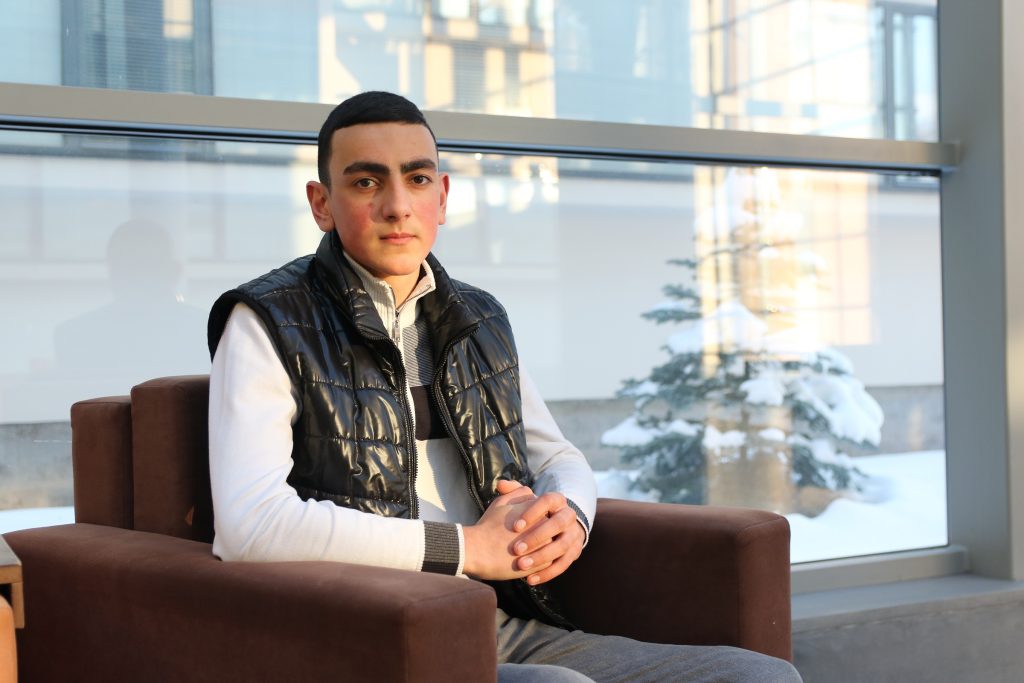 "When I was 11, my friend and I decided to create entertaining content and post it on Instagram. In 6 years, we have made around 500 videos. I read on VTC's Facebook page about the course and decided to enroll," said Alik.
The course exceeded his expectations, Alik said, and he loves the environment. Alik describes other students as smart and purposeful, always eager to pursue new knowledge.
"We are always ready to help each other, and our instructor Eduard Shahinyan is always ready to support us. He created an environment, where you can't help but show the best you can do and complete the tasks to the best of your ability," said Alik.
According to him, the VTC is among Vanadzor's best places, and it is changing the lives of local youth. "I wish young people in Lori were bolder and tried different things, and even if things don't work out, I wish they would continue trying. That is the way to succeed," said Alik.
Milena Khachatryan is 19 years old, a student at the Vanadzor State University. She also learned about the video editing course from the Facebook page of VTC.
"I was very interested in the course from the beginning, so I applied and passed the test and the interview. I wasn't sure at first if I could learn video editing, but now the doubts are gone," said Milena.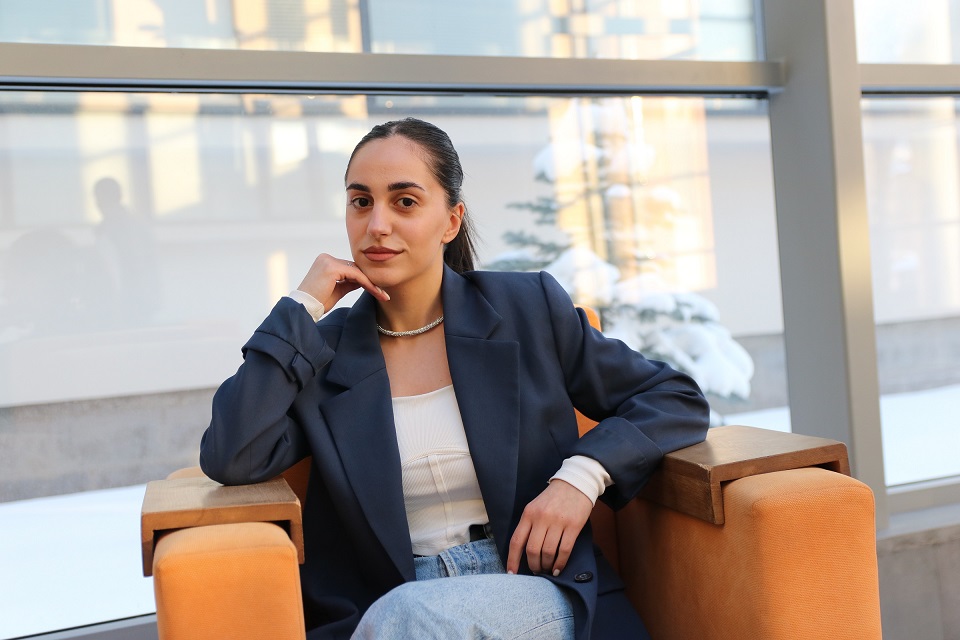 She has always been interested in video editing. Initially, Milena needed it to work on materials for the social media pages of her family's business. Then, Milena decided to learn video editing in-depth, and that's when she noticed the announcement for the "Adobe Premiere Pro, Adobe After Effects (video editing)" course at VTC.
"Our instructor Eduard says we need to discover ourselves, and that's what we do," added Milena. Her biggest inspiration is nature. When combining colors and making new designs, she always takes inspiration from the flawless combinations found in nature.
Milena has some advice for young people and children in the regions of Armenia, who have fewer opportunities than their peers in Yerevan. "Love your dreams and goals, take risks, and don't be afraid. Sometimes it is even necessary to fail, because without failure there is no success," she said.
Milena is now employed and working on 3 projects simultaneously, and she uses the skills learned from the video editing course at VTC in all of them.
Armenia Workforce Development Activity is a five-year program funded by the U.S. Agency for International Development (USAID) and implemented by the Enterprise Incubator Foundation (EIF) and consortium partners: the Armenian National Agrarian University (ANAU) Foundation, Fund for Armenian Relief (FAR), and Civitta Armenia.
Throughout its lifetime, Armenia Workforce Development Activity will provide 10,000 young people, with a particular focus on women and people with disabilities, with the opportunities of getting their skills in line with the labor market needs, so that they become more competitive and succeed in better employment. The Activity will work closely with educational institutions such as vocational, training, higher education institutions, as well as with private sector companies to identify their needs and assist in training.