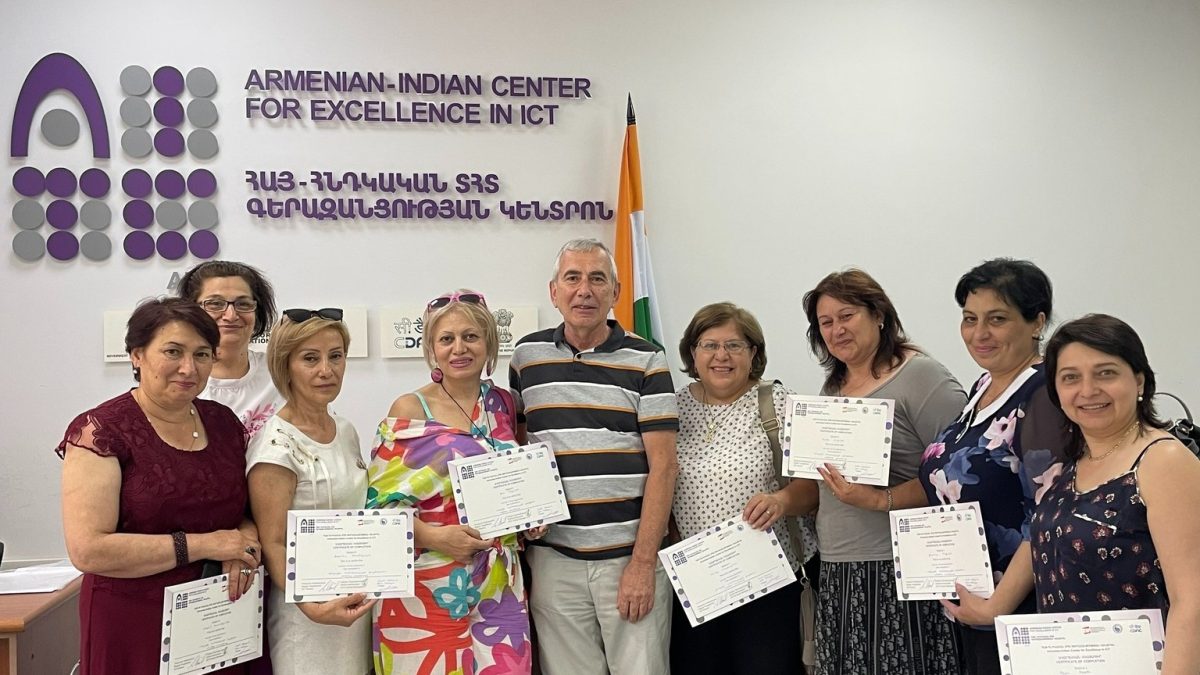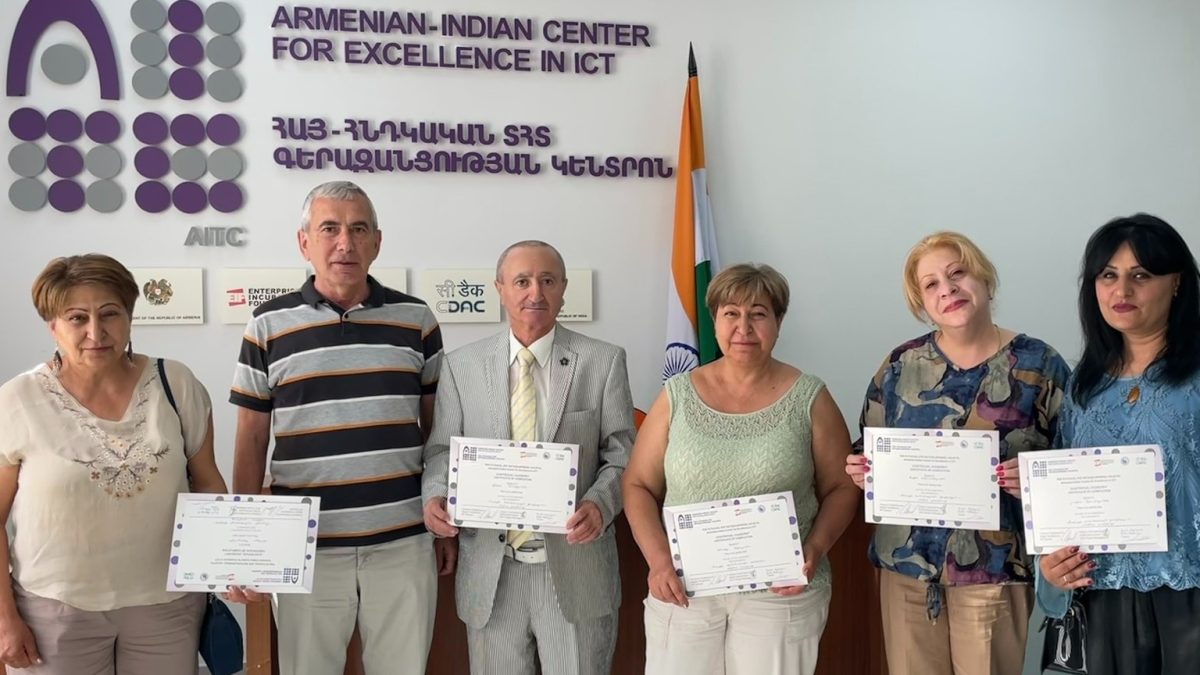 AITC's computer skills course: Transforming the quality of life for elderly people
Since its inception, the Enterprise Incubator Foundation's Armenian-Indian Center for Excellence in ICT (AITC) has been teaching computer skills to the older generation in the framework of the social program designed for people aged 50 and over, who want to acquire basic computer and media literacy skills.
This year has seen a record number of applications for the program. The courses kicked off in February, and as of June, the AITC has graduated eight groups of students, teaching basic computer skills to about 95 people.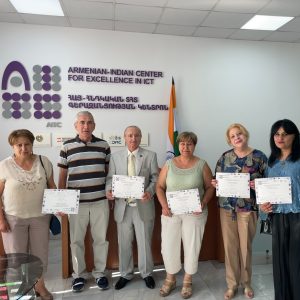 The course is regularly updated to fit the relevant standards, and one of the fundamental changes has been the addition of a media literacy class. Now, each group takes the course to learn how to:
Distinguish between trustworthy and fake news,
Avoid getting scammed,
Determine which news sources to use,
Facebook literacy (understanding the difference between public and private messages, avoiding spreading misinformation, etc.),
Detect hate speech.
The new class has been a big success among the students. The participants asked many questions and left the classroom thanks to the instructors and in a good mood.
Some of the participants of the program shared their opinions. Anahit Abgaryan noted that the media literacy class was handy.
"I learned to pay more attention and protect myself from misinformation and all sorts of fake news," she explained. 
Hasmik Tunyan highlighted the professional attitude and competence of the instructors, saying:
"I was very impressed with how they taught us, and I am thankful for the opportunity to learn." 
Anzhela Abgaryan also shared gratitude and added:
"I have learned precious skills to protect my privacy and learned how data is collected and processed."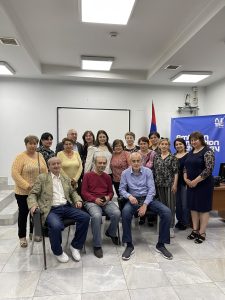 It is worth acknowledging that taking inspiration from the accomplishments achieved during this period, and recognizing the significance of providing such courses to adults residing outside the main city, the EIF's Armenian-Indian ICT Excellence Center has commenced the implementation of the course in regions of Armenia as well.
The initiative was recently launched in Vanadzor, with plans to include additional towns and villages in the near future.
You can find out about these and other courses organized by the center from various social media platforms: Facebook, Instagram, LinkedIn, Telegram.