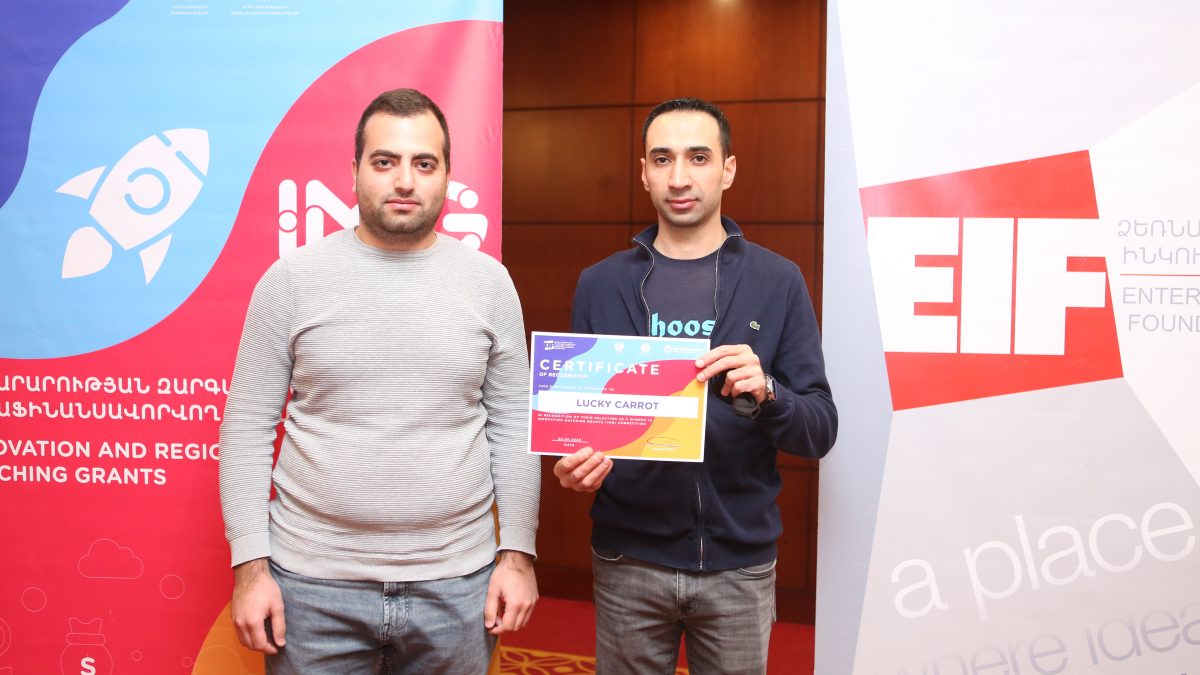 IMG grantee Lucky Carrot wins Product Hunt's Golden Kitty Awards
Recipients of Innovation Matching Grant (IMG) continue to make us proud. Lucky Carrot has received the Product Hunt's Golden Kitty Awards as the best SaaS product of 2021!
The company specializes in preventing employee disengagement. Initiated during a hackathon on that topic, Lucky Carrot helps clients build a culture of peer recognition, brings visibility to employee concerns, achievements, and interactions, and provides insights to detect disengagement. According to Co-Founder Mariam Gyulumyan, the disengagement usually results from lack of recognition or short-term rewards. "With Lucky Carrot, employees have better, more positive daily experience," she explained.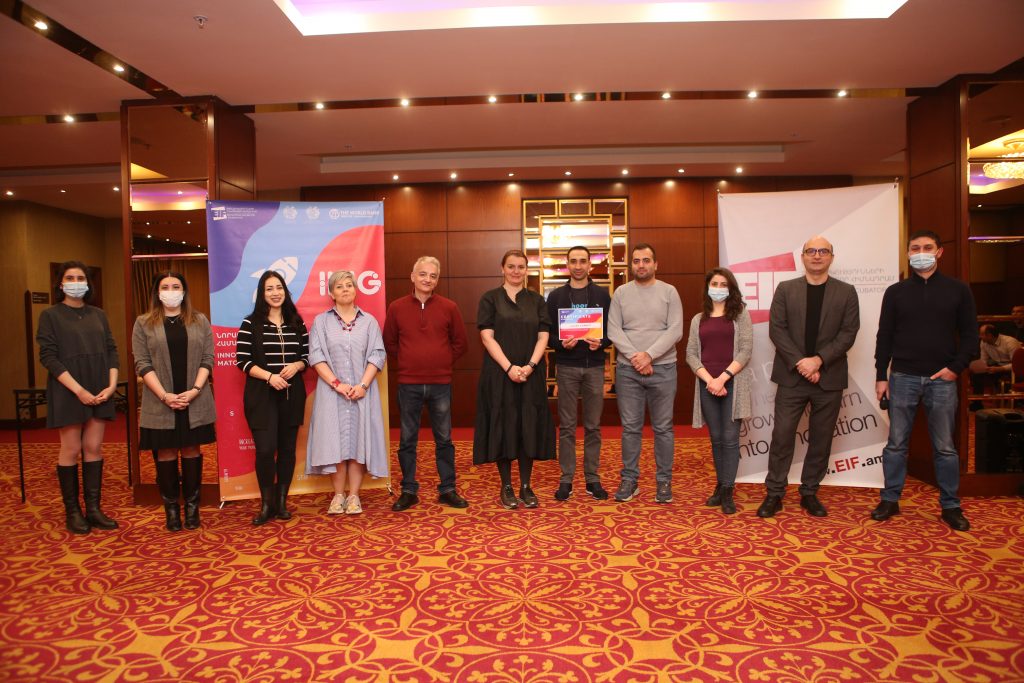 Mariam has underlined that the Product Hunt award is a huge milestone for her team. "We couldn't be happier and more proud," she said. "We have received so much support and feedback from Product Hunt's tech community, it means a lot to us." Lucky Carrot indeed has reasons to be proud: it was also #1 Product of the Day and top 5th among the most upvoted products in 2021, competing with almost 15,000 other products.
The road to success has had its challenges. "Number one challenge was that we are based in Armenia, but we build products for clients located in other countries," explained Mariam. "It is a widespread problem among Armenian startups. It all boils down to buyer persona or Ideal customer profile discovery. In other words, you need to determine who you are selling to, who is number one ideal client." Having co-founders and team members who lived and worked abroad is very helpful, according to Mariam – it makes entering the market much easier.
Another obstacle Lucky Carrot has had to overcome is the underdeveloped state of HR tech in Armenia. Areas that the startup specializes in – company culture, employee experience, engagement, and happiness –still need to develop. Mariam is positive about the future. According to her, Armenia's HR sector has forward-looking managers, who have taken the lead in developing the field.
Enterprise Incubator Foundation's IMG grant has helped enhance Lucky Carrot's capacity. "We were able to go deeper in several new modules to enrich our platform that brings more value to our customers," noted Mariam. In particular, the enhancement concerned goal management and feedback forms. The startup also used the received funds to do some integration experiments with platforms like Slack and MS Teams. According to Mariam, it was useful for enhancing the startup's customer experience, user-friendliness, and retention.
Lucky Carrot has big plans for 2022, envisioning steps toward becoming the base of all teamwork and collaboration in the world.
"Instead of giving each other thumbs up or just saying "Thank you", we envision the new world with people giving each other virtual carrots with the financial value. And there are tons of use cases for this," said Mariam.
Currently, Lucky Carrot works within the given client company, with employees recognizing daily achievements and making them visible to both colleagues and managers. "Now, let's shift the gears a bit here: imagine being able to recognize someone outside of your company!" Mariam explained the idea.
Multiple successful collaborations take place between people from different companies, and Mariam's team envisions these collaborations going through Lucky Carrot. The new capacity will enable the clients to send virtual carrots to family and friends and use the carrots during meetings and webinars. "Lucky Carrot wants to be wherever collaboration is happening among people, who just want to say "Thank you" for the cooperation," added Mariam.
Lucky Carrot is a great example of an Armenia-based startup providing top-class service to international clients while at the same time, contributing to the development of the startup's field at home, in Armenia. We will continue to follow Lucky Carrot's rise and keep you updated.
The Innovation Matching Grant program is implemented by Enterprise Incubator Foundation with the assistance of the RA Government and the World Bank.