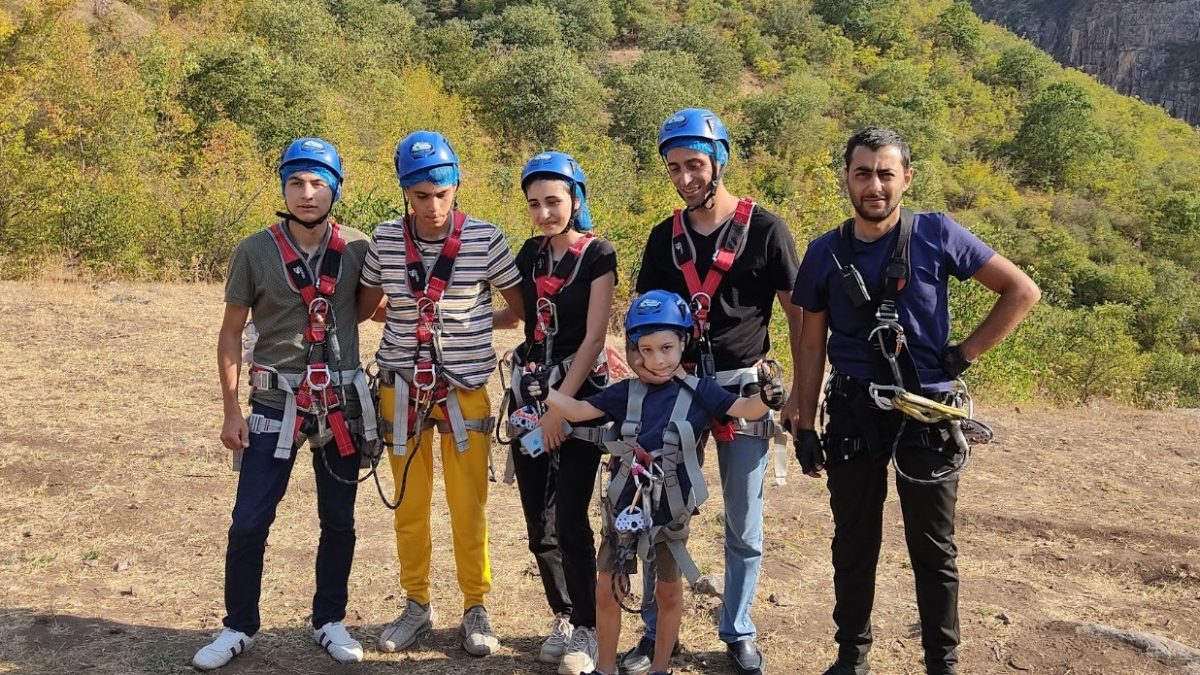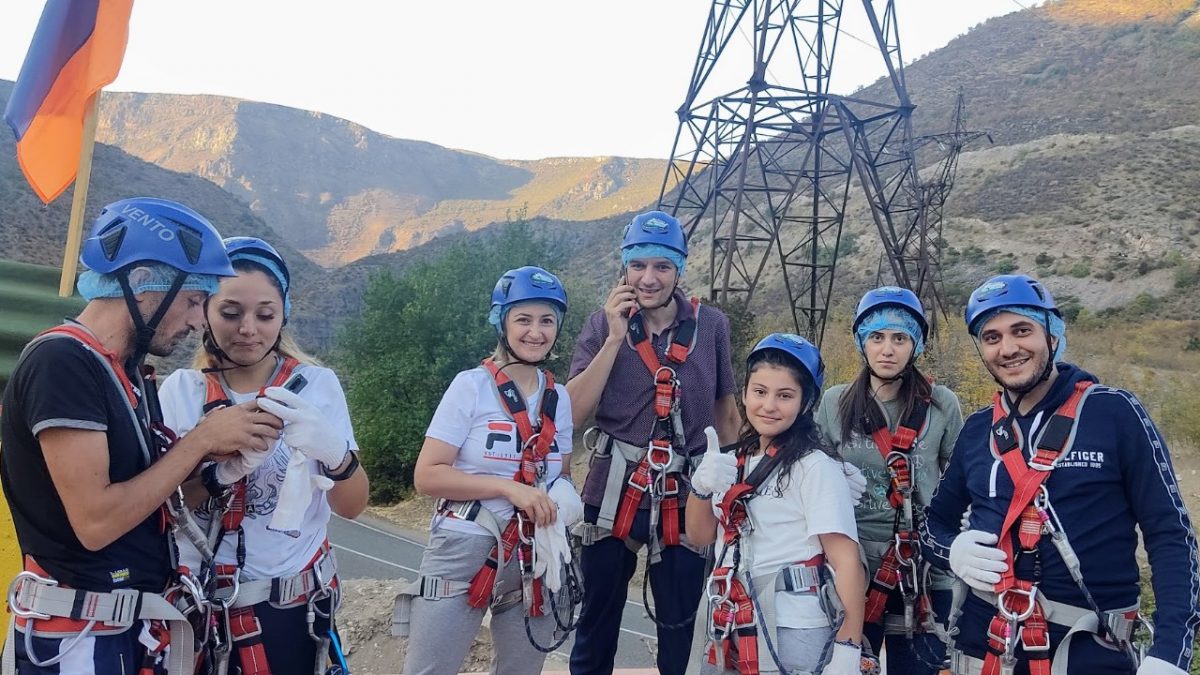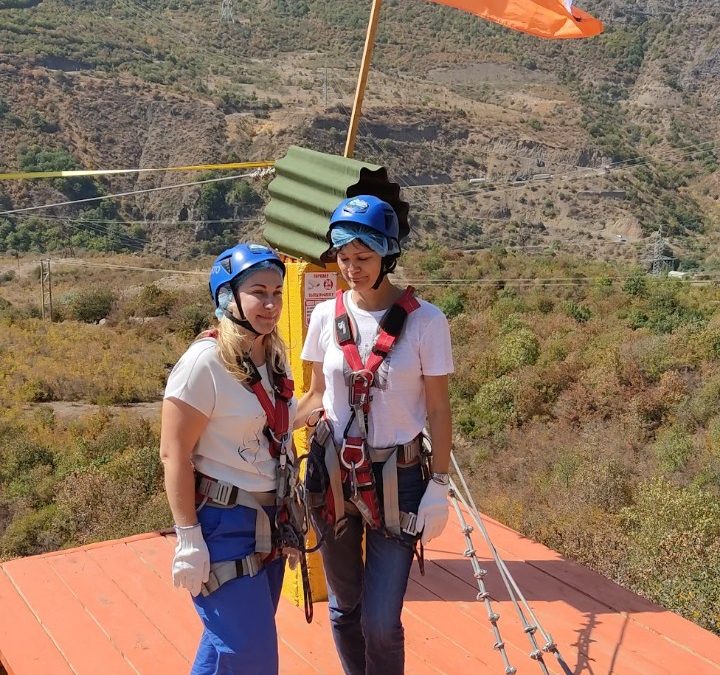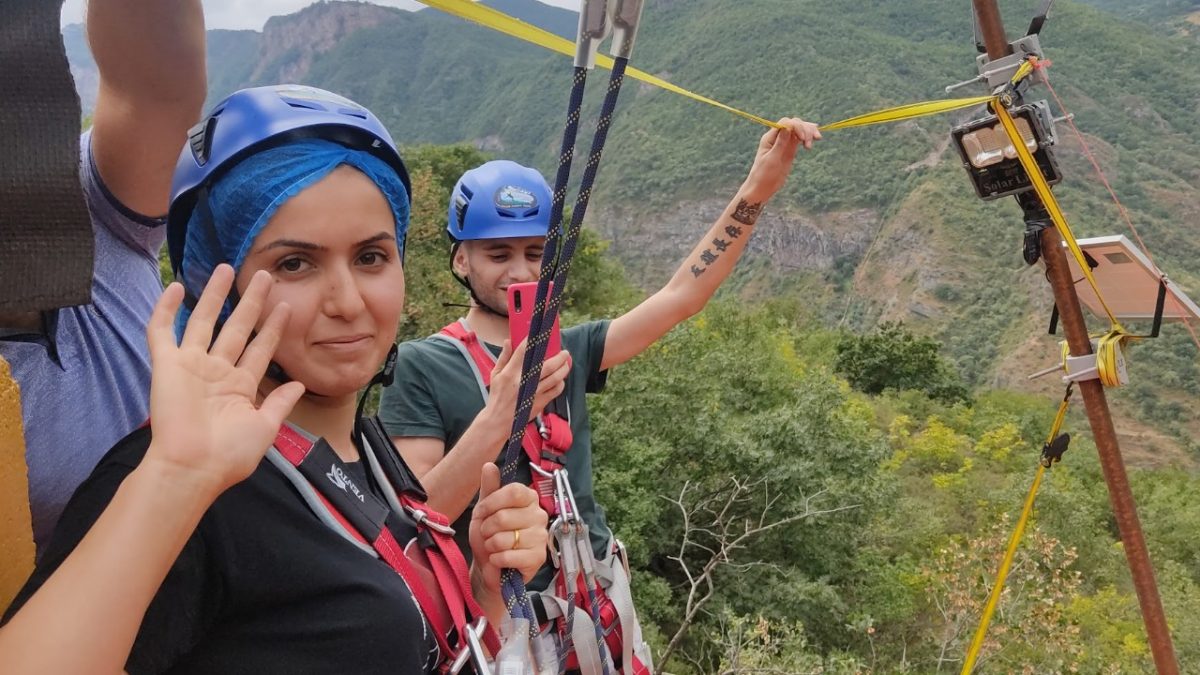 Rope Land to attract adventure holiday lovers to Tatev with EIF and Philip Morris Armenia funding
Enterprise Incubator Foundation and Philip Morris Armenia in partnership with the Ministry of High-Tech Industry of RA have wrapped up "The best tech solutions in non-tech industries" idea competition, aimed at supporting innovative Armenian startups in traditional sectors of the economy, including those from the regions.
These industries, such as agriculture and tourism, are big contributors to Armenia's GDP and regional development in the country. To highlight the importance of regional development in the frame of the competition funding was also provided to additional teams representing different regions of Armenia. One of these teams is Rope Land, the company operating two ziplines and two air bike lines in Yerevan's Victory Park since 2018.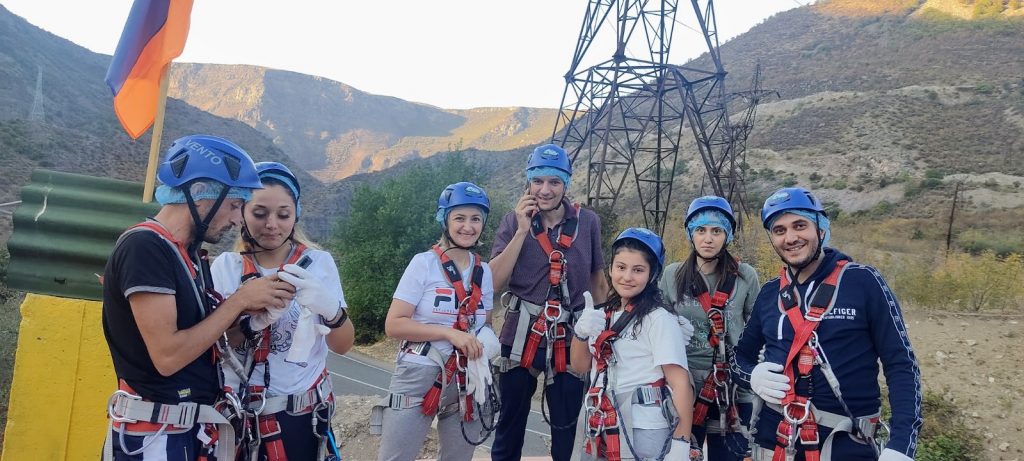 According to Rope Land's co-founder Gegham Mirzoyan, years of experience in adventure tourism inspired him to think of a system that would be competitive globally, but also greatly empower regions of Armenia."We give preference to the activities that strengthen the participants physically and mentally and help them gain a steady gait," explained Gegham.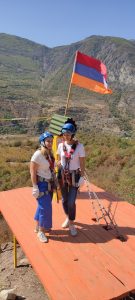 He is certain that Rope Land has a bright future in the market. "We have secured funding through the idea competition, and it will help us make Rope Land competitive and attract a lot of tourists." The company will offer a modernized package of adventure services, popular globally, in one place. This package, Gegham said, is designed to create a long-lasting impression on the guests of Tatev community in Syunik, which is also a way for the company to spread the word and build a reputation among the lovers of adventures.
There are many engineering problems to be solved in these kinds of projects by using relevant technological solutions. "This is why we have applied to the competition by EIF and Philip Morris Armenia," says Gegham, "and I'm happy to say that we got valuable feedback to all our concerns plus funding on top".
The Rope Land team was also happy to see an initiative aimed at addressing relevant concerns in the current dynamic between tech and non-tech sectors in Armenia. "We're very grateful to the organizers," noted Gegham. "Hopefully, we'll see similar projects implemented especially for the regions of Armenia. It is an effective approach for facilitating the development of our country."
To encourage Gegham also shares: "Even if your idea seems small to you or you aren't certain about it, don't hesitate! Go for it and participate in such competitions."
The tech solutions, presented during the competition, mainly addressed sustainability and alternative energy, rural development, healthcare, hospitality, and education. "The best tech solutions in non-tech industries" idea competition has contributed to increasing productivity of SMEs in non-tech industries, helped establish partnerships between them and the tech sector, and facilitated regional development through improved competitiveness of the sectors operating in the regions.
Tags In