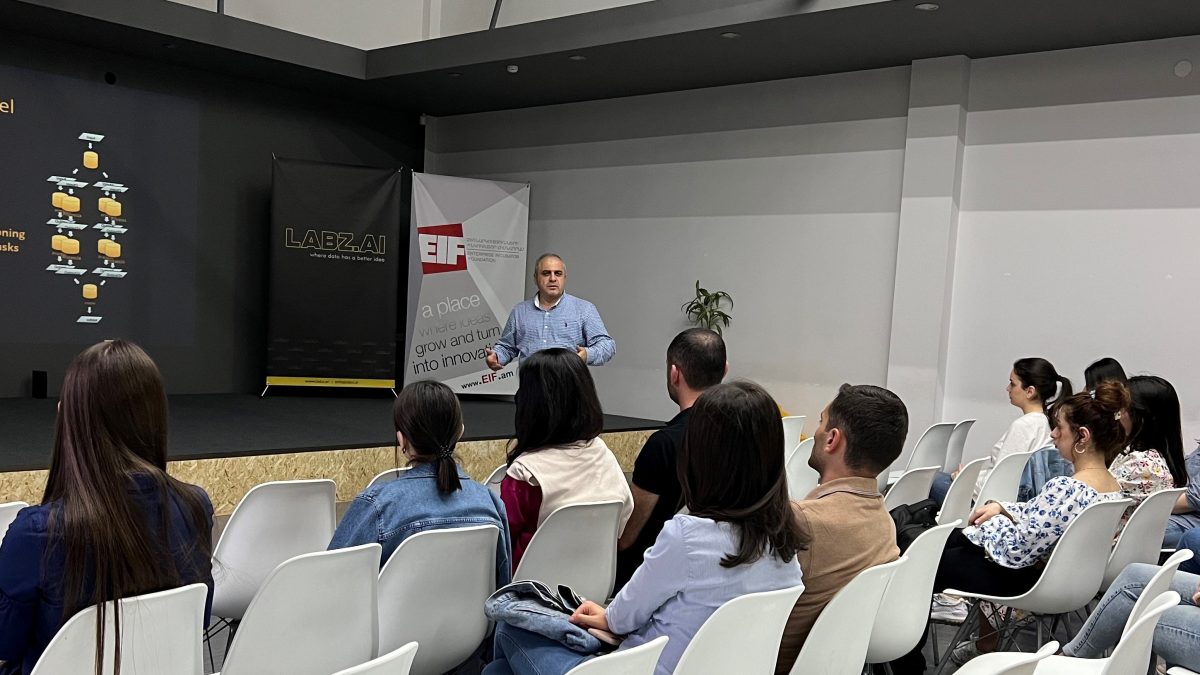 EIF launches a series of academic seminars within ANSCC project
The Enterprise Incubator Foundation (EIF) has launched a series of academic seminars to push the development of High-performance computing (HPC), Cloud computing, Big data, Large scale data analytics, Artificial intelligence (AI), and train qualified specialists in these fields.
The series kicked off on May 19 with the "Introduction to Parallel Programming" seminar led by Mr. Hrachya Astsatryan, Director of the Institute for Informatics and Automation Problems of the Armenian National Academy of Sciences (IIAP NAS RA) and Head of the Scientific Computing Center. The first audience, which consisted of over 20 students, learned about the overview of the programming tools for shared-memory and distributed-memory computers.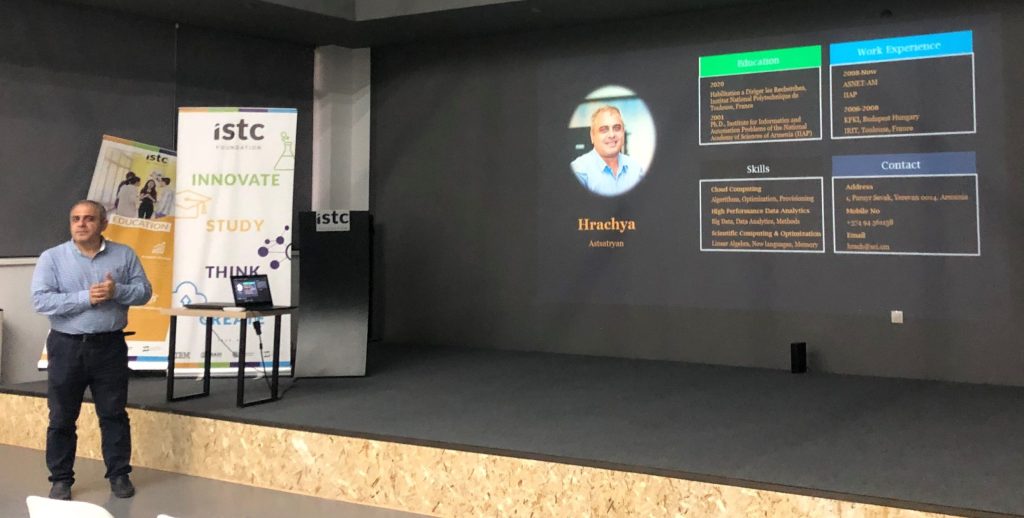 All seminars in this series are designed to provide the learners with background knowledge and skills. The series will include interactive meetings along with lectures to make the experience more engaging and motivating.
The series of seminars is implemented by the Enterprise Incubator Foundation, YSU Data Science in Business Master's Program, and the IIAP NAS RA within the framework of the Armenian National Supercomputing Center (ANSCC) project.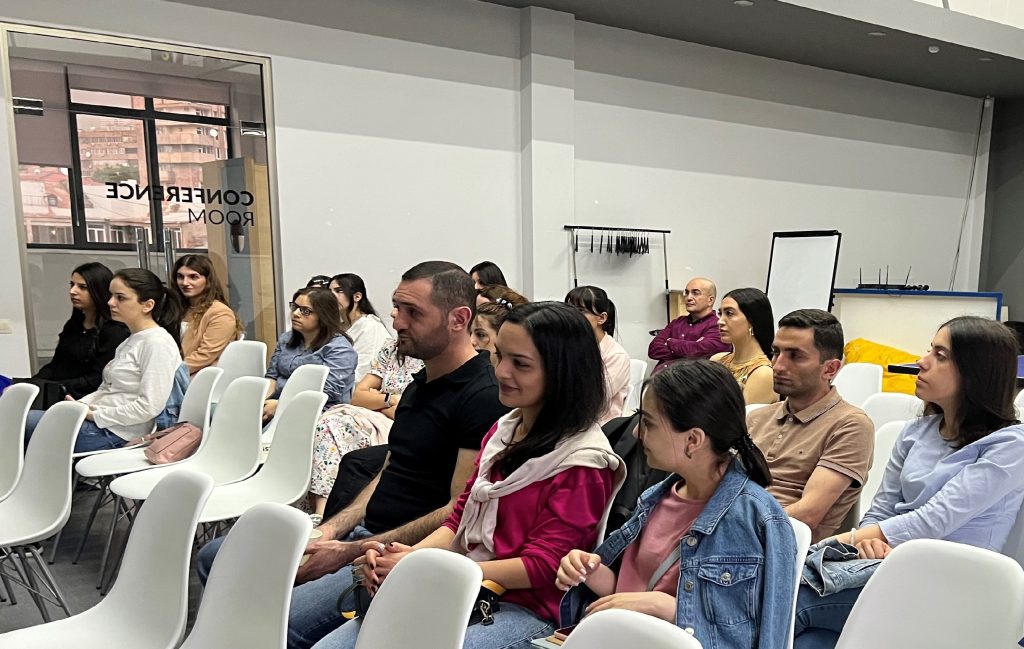 ANSCC is designed to pioneer the development and excellence of data economy in Armenia and the region. The project will support researchers, enterprises, and the public sector in tackling scientific and societal challenges and delivering industry-relevant research in HPC, Data analytics, and AI. ANSCC is a joint initiative between the EIF, the Government of Armenia, the World Bank, the Institute for Informatics and Automation Problems of NAS RA, the Toulouse Institute of Computer Science Research (University of Paul Sabatier), and Atos.
The organizers hope that initiatives of this kind will encourage Armenian students to become qualified professionals who will boost R&D development focusing on priority directions of the industry.