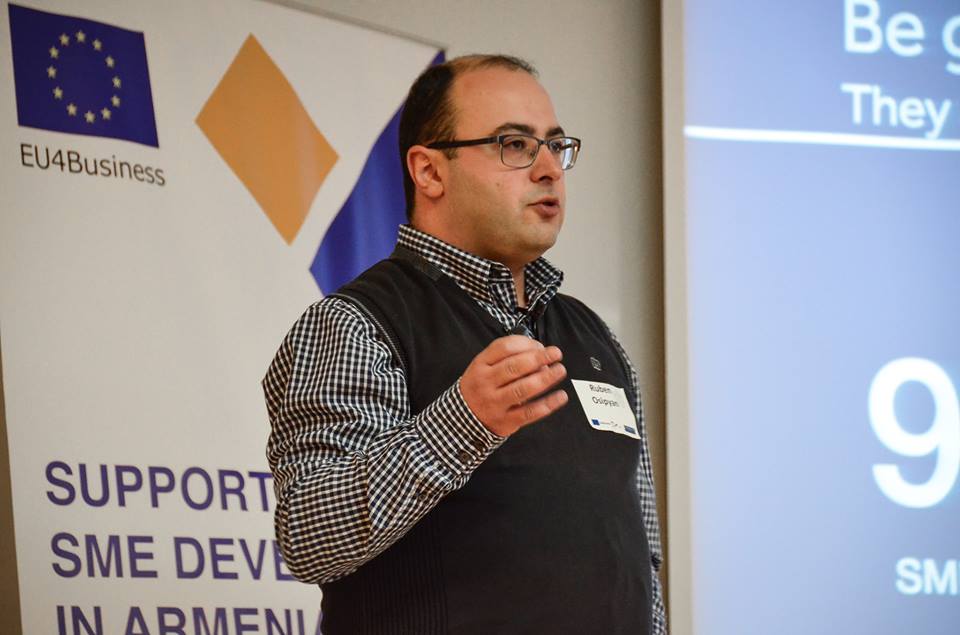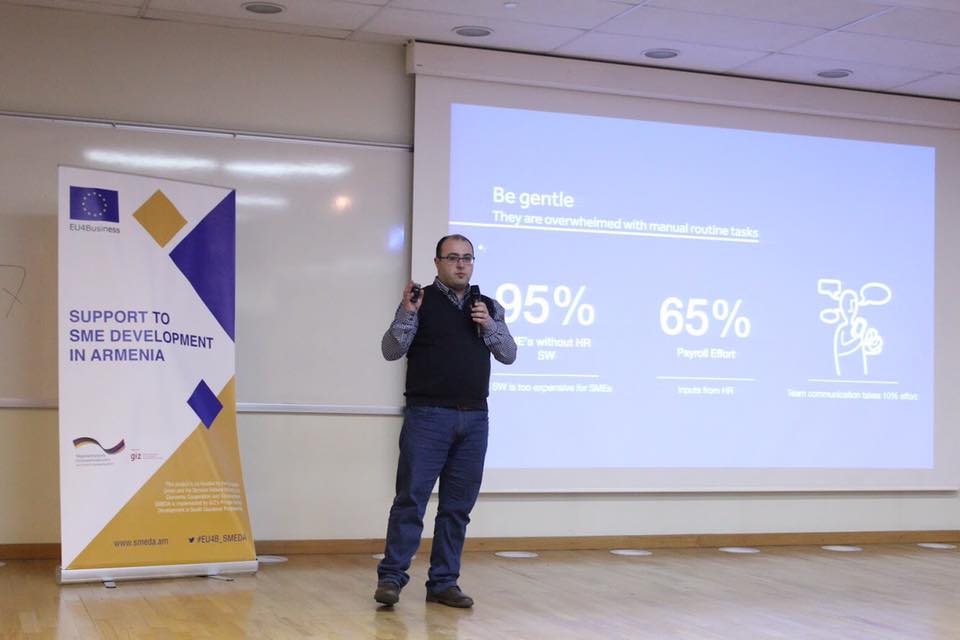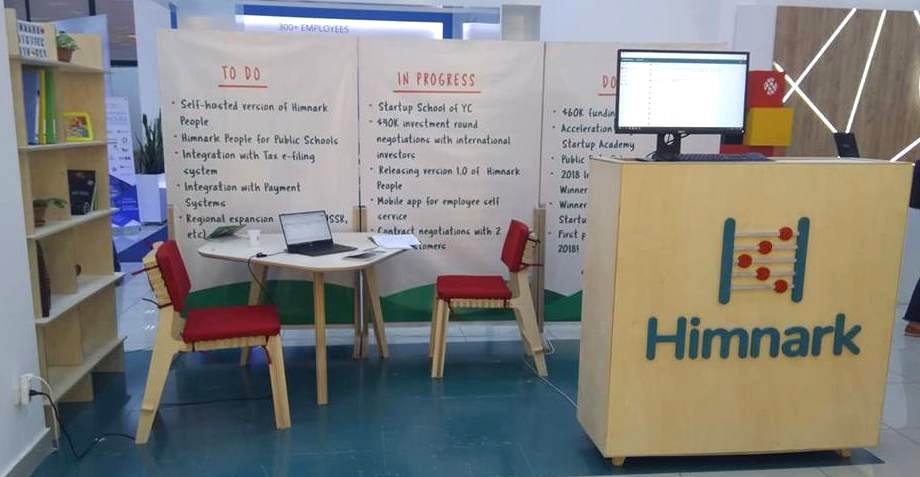 IMG Grantee Himnark: The grant made us more attractive for investments
Since 2017 "Support to SME Development in Armenia" (EU-SMEDA) project, which is co-funded by the European Union and the German Federal Ministry for Economic Cooperation and Development (BMZ) and implemented by GIZ PSD SC Regional Programme, in cooperation with Enterprise Incubator Foundation (EIF), has been supporting Armenian startups with two grant competitions.
Being a part of the EU4Business and EU4Innovation Initiatives, EU-SMEDA provides 2 types of grants: Innovation Matching Grant (IMG) and Science and Technology Entrepreneurship (STEP).
With a series of articles we will be exploring startups that received grant in the framework of the EU-SMEDA project.
Himnark is an online platform that automates management of labor contracts and calculation of salaries. The system requires minimal participation from users.
The startup is founded by Ruben Osipyan and Smbat Petrosyan who studied together in the faculty of mathematical modeling and operations research of the Armenian State Economics University. Back in 2006 they worked together in the same company Instigate and later decided to start their own company.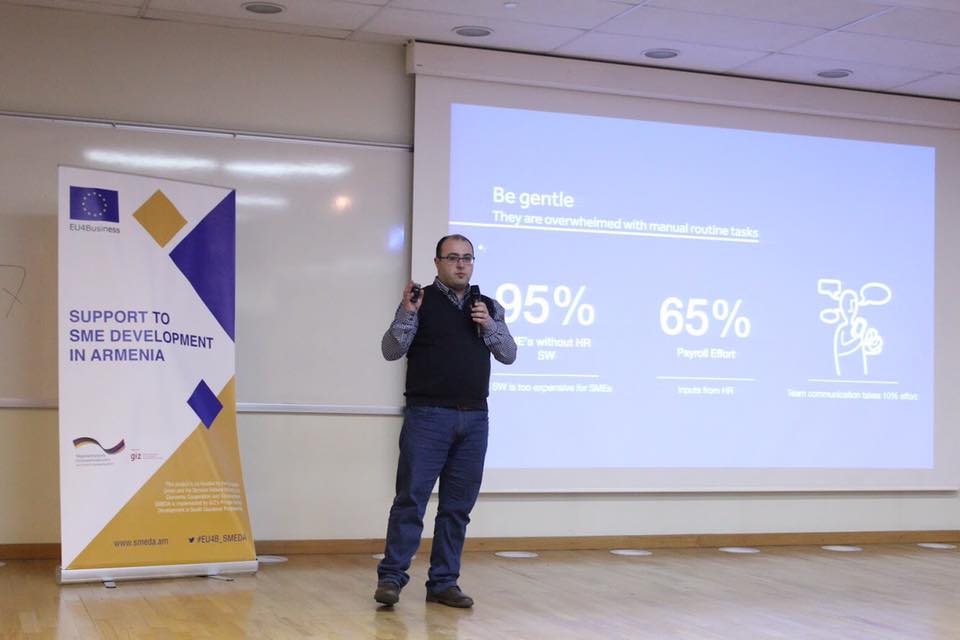 The team of Himnark consists of 15 people. As Ruben Osipyan notes, part of the team are the employees of the SW developing company which is Himnark's outsourcing partner.
According to Himnark co-founder, it is a common practice that Armenian SME's don't have HR & Payroll automation, as existing solutions are too expensive for them.
"Having 20+ years of combined experience in finance & accounting of small businesses we experienced the pain of un-automated and disconnected HR & Payroll processes, which cause ineffective use of admin team efforts, errors & mistakes, legal risks and decision making based on intuition rather than facts", he explains.
Having those obstacles in mind, Himnark team decided to build an affordable, cloud based HR & Payroll solution for Armenian SME's with ambition to grow regionally upon achieving a success in Armenia.
In terms of the technical specifications, the platform is equipped with an employee self-service application allowing employees to get access to their salary calculation, see available vacation days, apply for vacations and in general make communication between HR & Accounting and employees seamless, effective and convenient. As a cloud solution, Himnark allows access from anywhere.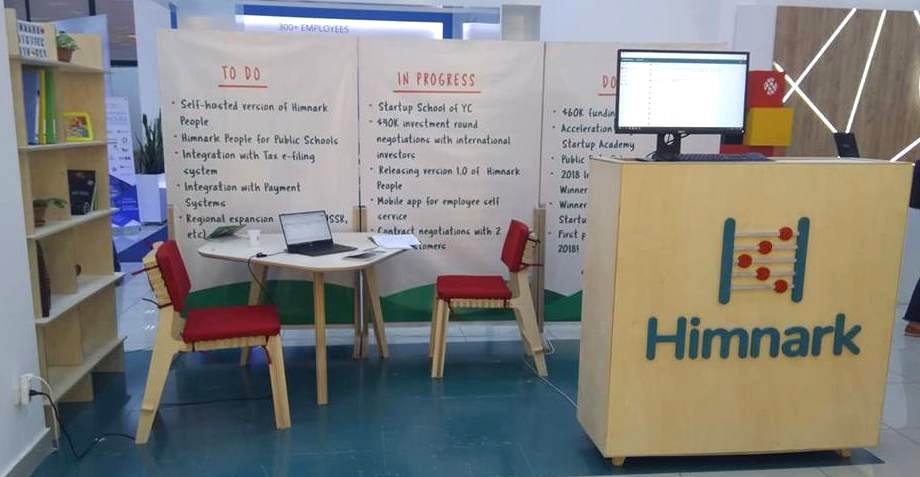 Although the startup is currently targeting the markets of ex-USSR countries, Iran and Turkey, its co-founder states that they are open to the possibility to expand to EU market.
Earlier this year the startup received grant from IMG program. As Ruben Osipyan notes, the grant played a huge impact on the startup's further development.
"After IMG grant we were able to get funded by international group of investors. I would say that IMG grant made Himnark more attractive for investment. Also the grant funding helped us focus on product and user needs rather than thinking how to find money to pay the bills", he notes.
As an early stage startup operating in the Armenian market, Himnark co-founder states that plenty of opportunities in Armenia exist, that make it easy to grow and sustain for early stage startups. According to him, local Armenian market is a blue ocean for the startups.
"Having minimal social skills and 2-3 years of experience of working in Armenian IT industry will make it possible to build important connections with key people in Armenia. Also creating a network will help young entrepreneurs find answers and help for almost any question (from Government relations to finding money and employees). Another opportunity are various initiatives that are helping startups to focus and grow – Armenia Startup Academy, STEP, IMG, etc", Ruben Osipyan notes.
Throughout the upcoming year Himnark is planning to grow its user base and expand operations to Georgia.