GTC-based IT Space and Blue Idea work on a joint project with Fujitsu Group
Gyumri Technology Center (GTC)-based  IT Space and Blue Idea started providing services for Fujitsu Group company in Poland.
This tripartite collaboration involves Research and development (R&D) and software development activities for the financial industry.
In the future, the sides are planning to expand the cooperation further to other business domains. No further details about the project are public due to confidentiality.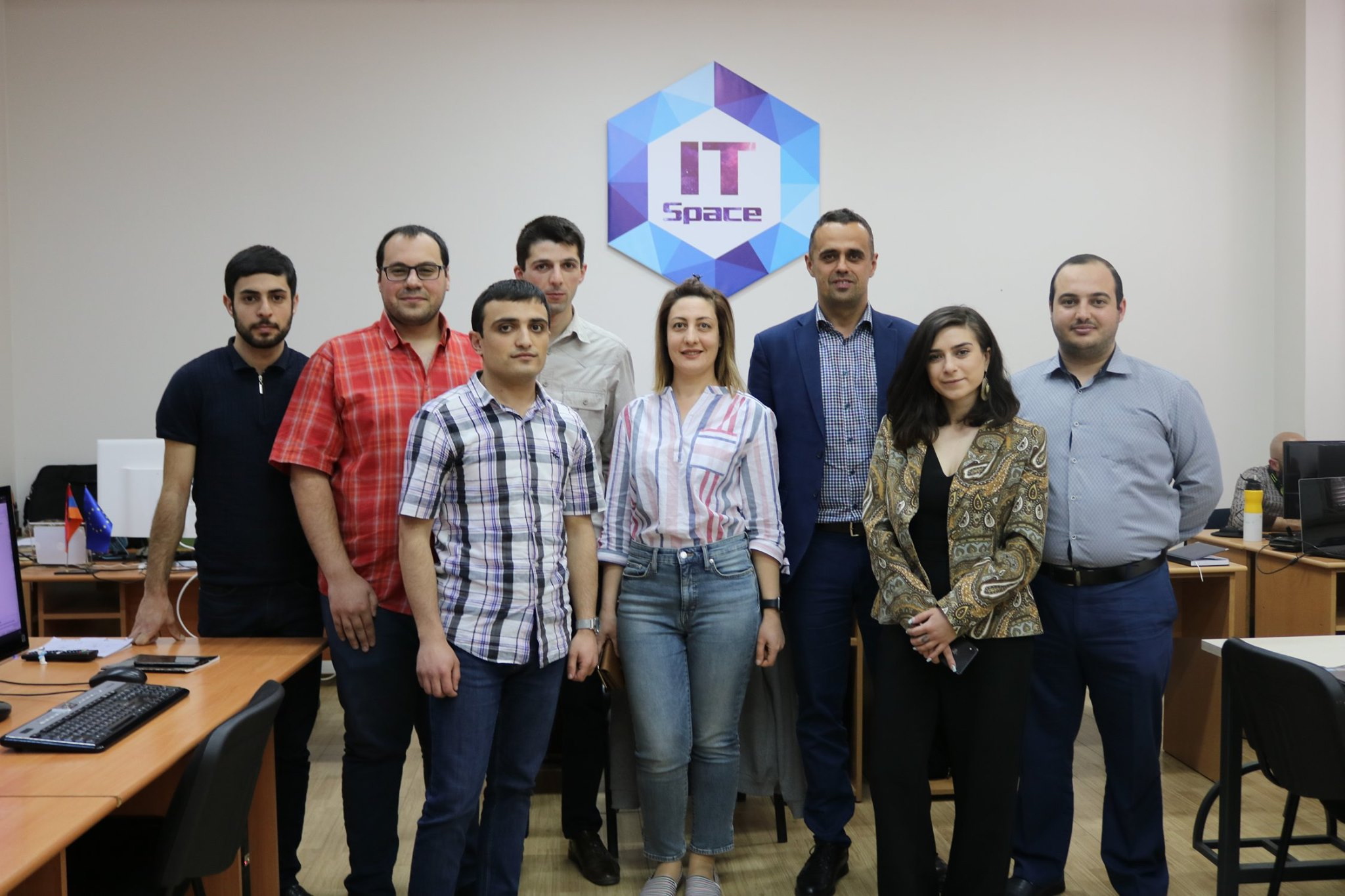 According to IT Space founder Karen Gasparyan, who is also a GITC alumni, 3 years ago nobody would imagine that a local company in Gyumri would be working on a joint project with Fujitsu Group.
"The cooperation between Blue Idea, GTC, Fujitsu Group and IT Space created that reality. It is an important step for the IT ecosystem development in Shirak region and Gyumri in particular to gain the experience of working with a world known company and proving to the world that Gyumri does have the potential of becoming the Silicon Valley of Armenia one day. It is important to stress the role of Gyumri Technology Center as a cluster mediator and initiator of such activities," he noted.
IT Space was founded in 2018. Karen was working in Yerevan at the time, but after seeing the ICT sector developments in Gyumri and cooperating closely with GTC, he decided that it was time to establish his own company which would be based nowhere else but in his hometown and in the heart of the IT cluster – GTC.
IT Space currently has 5 employees who are working on the Fujitsu project. Due to the excellent results of the R&D activities in GTC, the company decided to prolong the cooperation as well as expand its team in Gyumri.
"Co-operations like this show the true renaissance of Gyumri, once known as a disaster zone, proving to the world that technology does change lives and Armenia is indeed a nation of Innovation," Karen Gasparyan concluded.
In addition, The Gyumri Technology Center (GTC) has been established by the Enterprise Incubator Foundation, the RA Government and the World Bank.