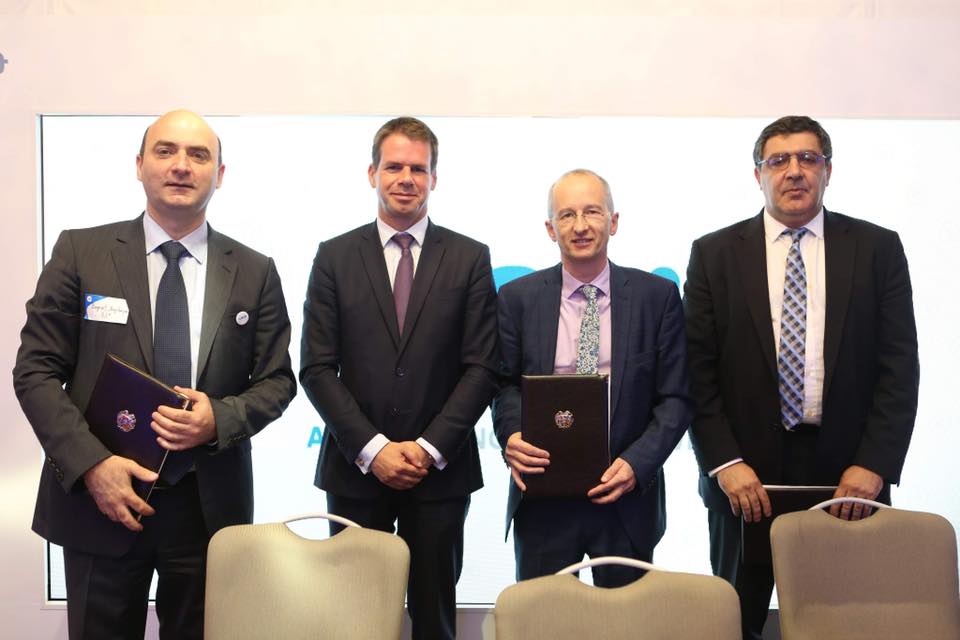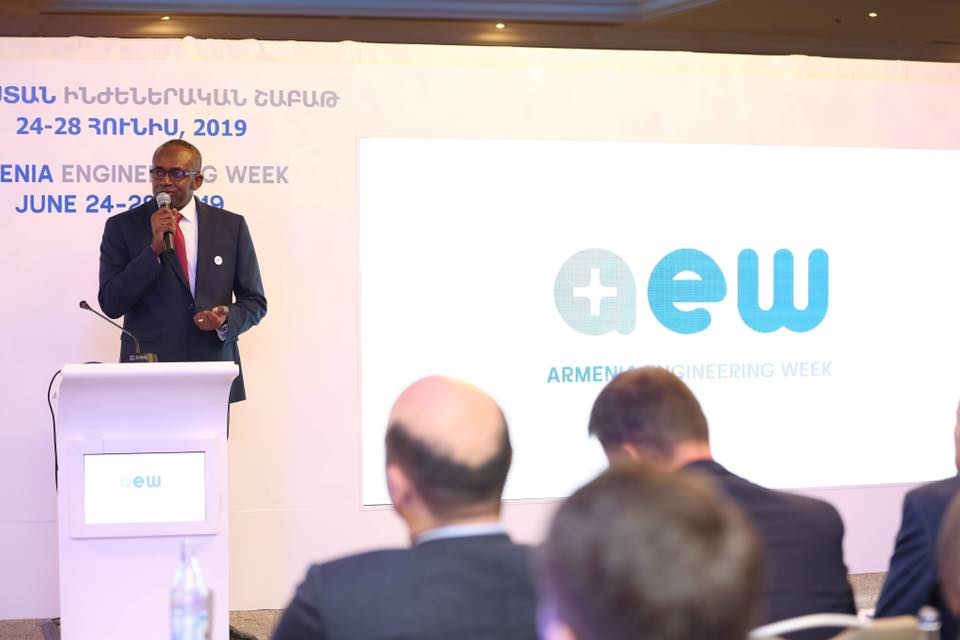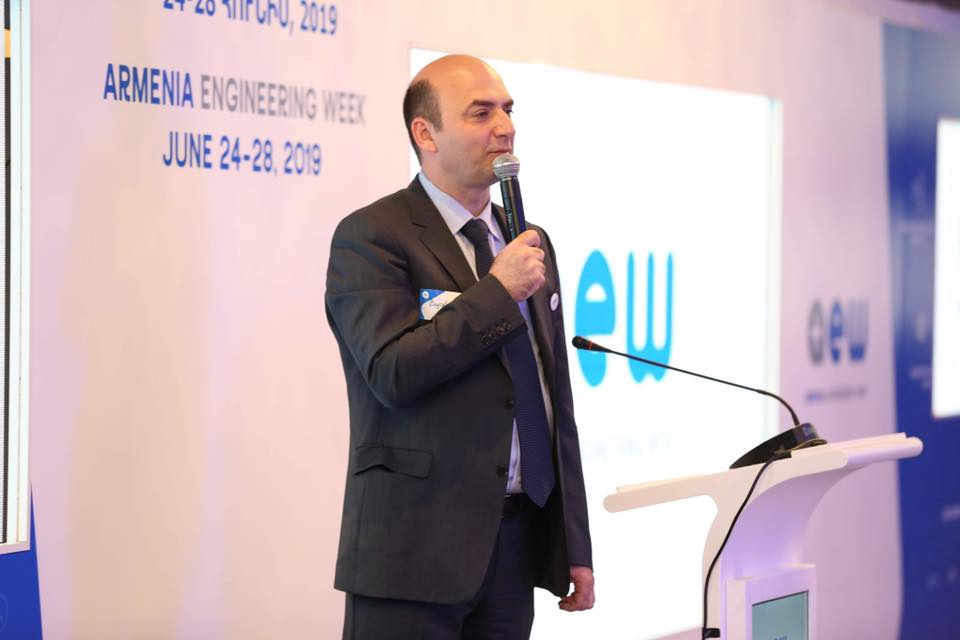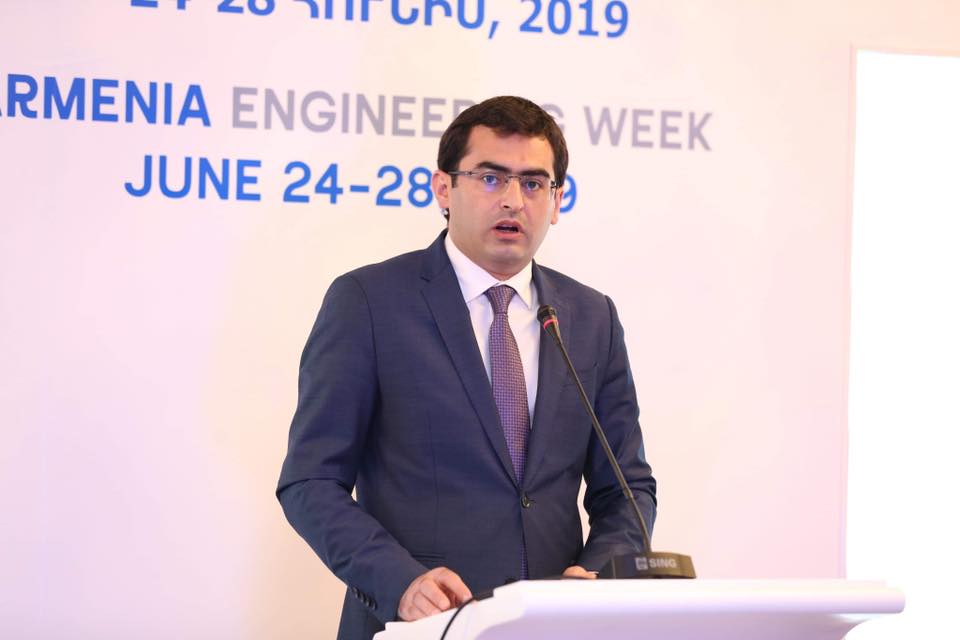 Armenia Engineering Week: Day 1 Summary
The series of events featured under the "Armenia Engineering Week" headline and organized by the initiative of the Government of Armenia, Enterprise Incubator Foundation and Engineering Association, were kicked off today in Yerevan.
Held on 24-28 June, "Armenia Engineering Week" brings together about 500 participants from different countries of the world, including representatives of engineering and technology sectors from the state, science and research, educational, donor organizations, startups and established engineering companies.
Today Marriott Hotel also hosted a parallel exhibition, where Armenian engineering companies displayed their solutions at individual booths.
In the framework of the opening ceremony, Hakob Arshakyan, Minister of high-technological industry of the Republic of Armenia, delivered opening remarks.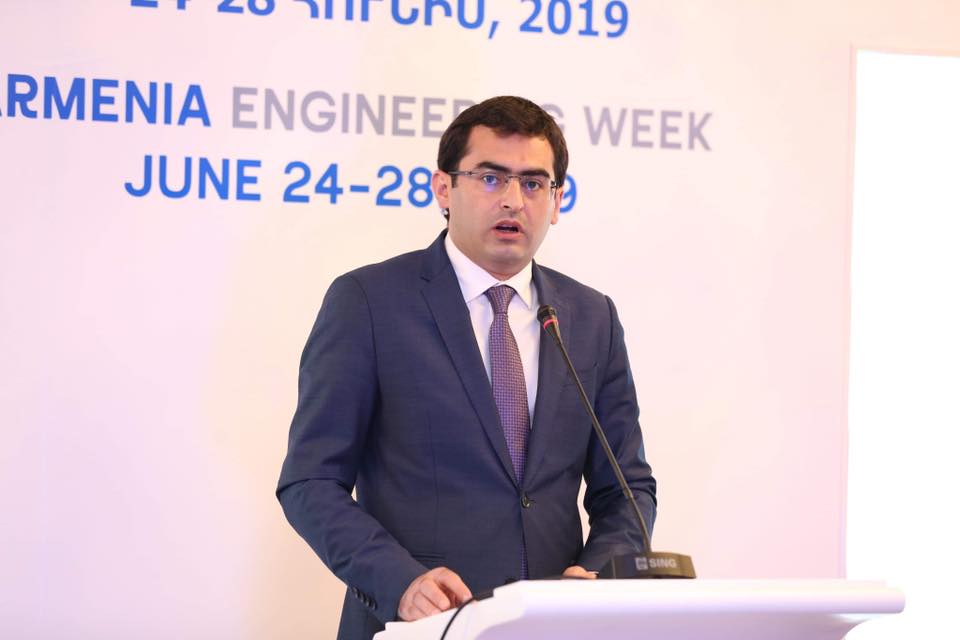 The minister talked about the priorities of the Armenian government and presented the vision of making Armenia a high tech industrial country.
"Armenia needs to position itself as a center for high-tech, organic food and clean environmental center and efforts will be made to reach those goals," he noted.
The president of Engineering Association EA, Aram Salatian in his "Armenia as a global engineering hub" presentation shared his thoughts on the way of making Armenia an international high-tech center. He particularly talked about the engineering solutions produced in Armenia.
"There is an incredible number of engineering problems in the world that have not been sold. There is a lack of engineers globally and it turns out that in Armenia there is a lot of engineering talent that the world doesn't know about. In the last 10 years we have realized that we can solve the most complex engineering problems that the world has," he noted.
The Director of Enterprise Incubator Foundation (EIF) Bagrat Yengibaryan in his speech pointed out the importance of "Armenia Engineering Week" as it positions Armenia on the global map as a country offering innovative engineering solutions.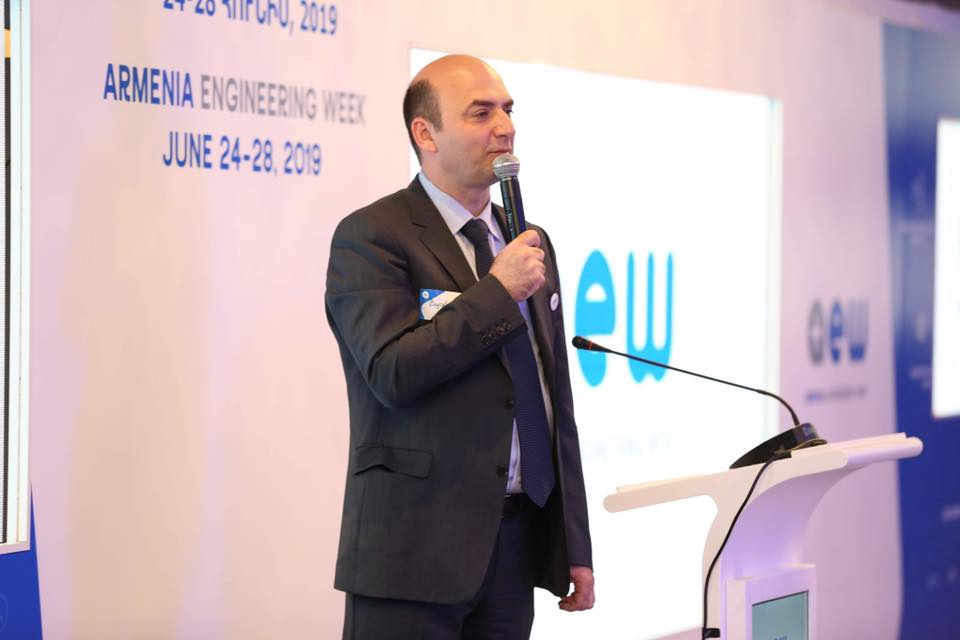 "I think it's a historical era for Armenia as we now have a very developed sector of information technologies. We also see very prominent developments in the sector of engineering. The backbone of the Armenian economy is being developed nowadays towards 4 core directions: high-tech industry, the IT community, education, and science," he noted. 
A film representing future technological Armenia was shown to the audience. 
One of the highlights of the 1st Day of the event was signing of Memorandums of Understanding. 
The first memorandum will unite the efforts of the UN Economic Commission for Africa (UN ECA) and the Enterprise Incubator Foundation. It was signed by ECA's Acting Director of ICT and Innovation Division Almoustapha Amadou Cisse and EIF Director Bagrat Yengibaryan.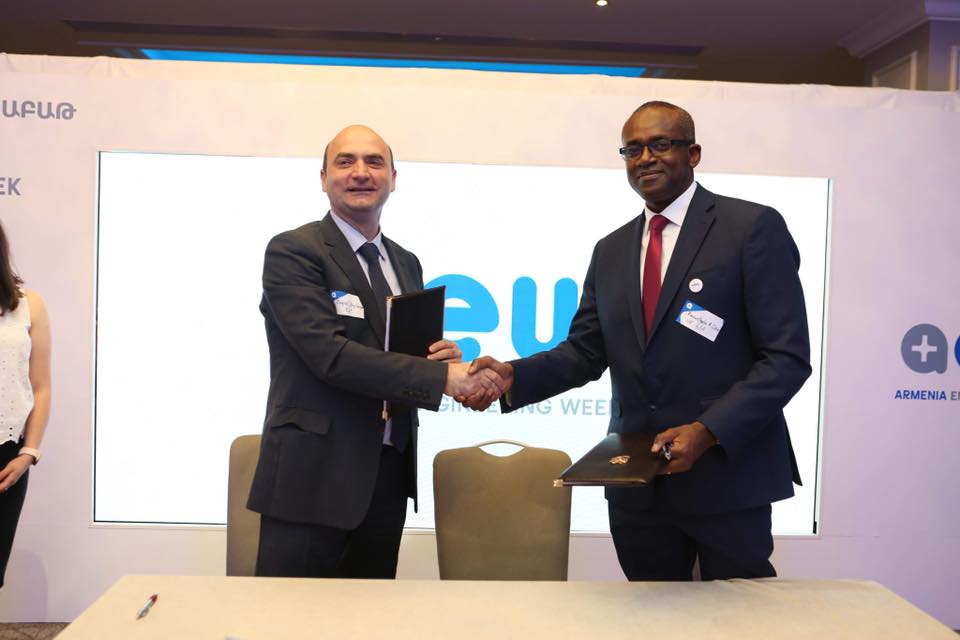 According to Mr. Cisse, Armenia Engineering Week is a great occasion to sign a memorandum and make action plans.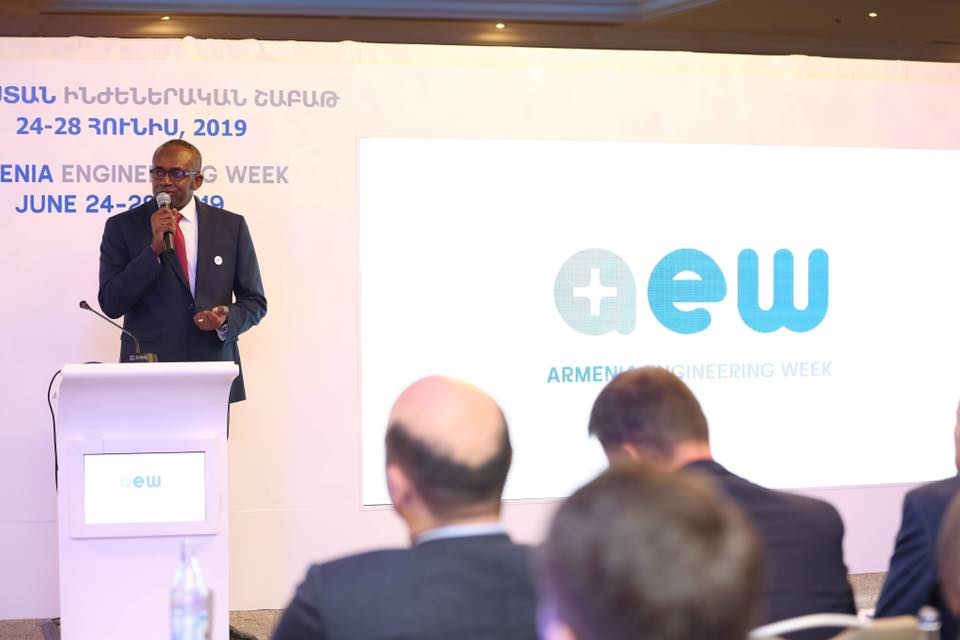 "Recently the Foreign Minister of Armenia visited Ethiopia and met with a representative of the UN ECA. Addis Ababa University and Enterprise Incubator Foundation signed a memorandum, followed by consistent discussions that resulted in a cooperation action plan.

The outlined efforts are aimed at joint implementation of the national engineering lab program, which is successful in Armenia, formation of an ecosystem of engineering startups, and joint research," said Almoustapha Amadou Cisse.
The second memorandum has been signed between the French University in Armenia (UFAR), EIF and the Engineering Association (EA). It was signed by UFAR Rector Jean-Marc Lavest, EA President Aram Salatian and EIF Director Bagrat Yengibaryan under the auspices of Ambassador of France to Armenia Jonathan Lacôte.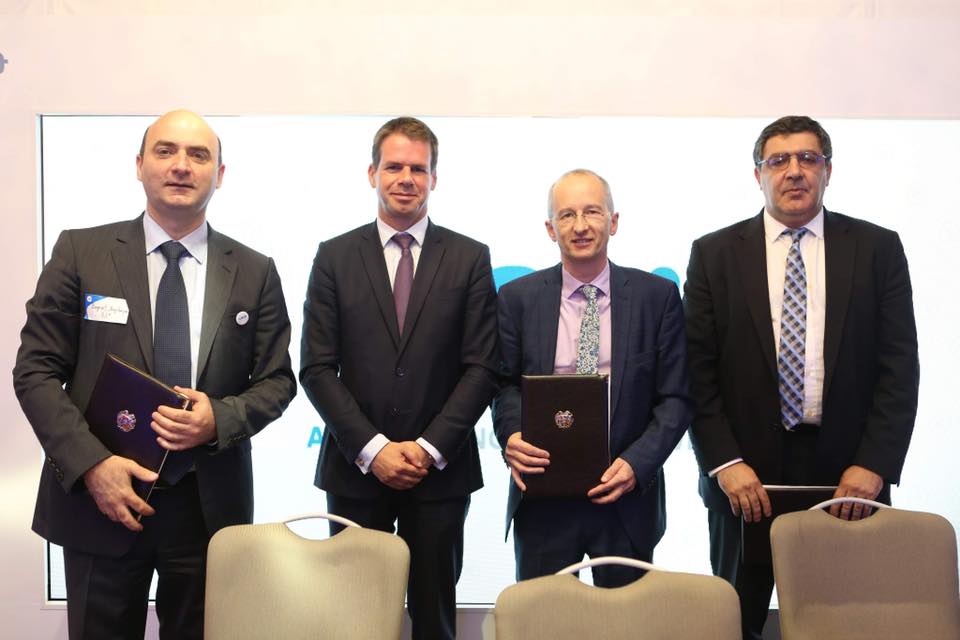 "The French University in Armenia will from now on attach special importance to the engineering education. I would like to note that the Engineering City will be equipped with the super computer that is a present from the University of Toulouse.

With this memorandum we outline the precise steps, which will be aimed at creating the content, implementing joint programs. This will also help the students of the French University communicate directly with the industry, the companies that operate at the Engineering City," Lacôte said.
Rector of the French University in Armenia Jean-Marc Lavest also emphasized the importance of cooperation between the university, Enterprise Incubator Foundation (EIF) and the Engineering Association. 
"The memorandum also entails the implementation of high tech education programs, creation of opportunities for cooperation between Armenian and French universities, steps towards implementation of joint projects and initiatives between research centers and private sectors of both countries, as well as experience exchange opportunities between students and professors in sectors of Data Science, Internet of Things, Systems Engineering," Jean-Marc Lavest said. 
On the second half of the day, keynote speeches by engineering field professionals such as George Minassian (Crossbar), Dmitry Korobchenko (NVIDIA), Viktor Krivopuskov (Russian Association of Friendship & Cooperation with Armenia), Heechun Kim (Korea Information Society Development Institute) and Markar Gasparov (Urartu Systems) were delivered.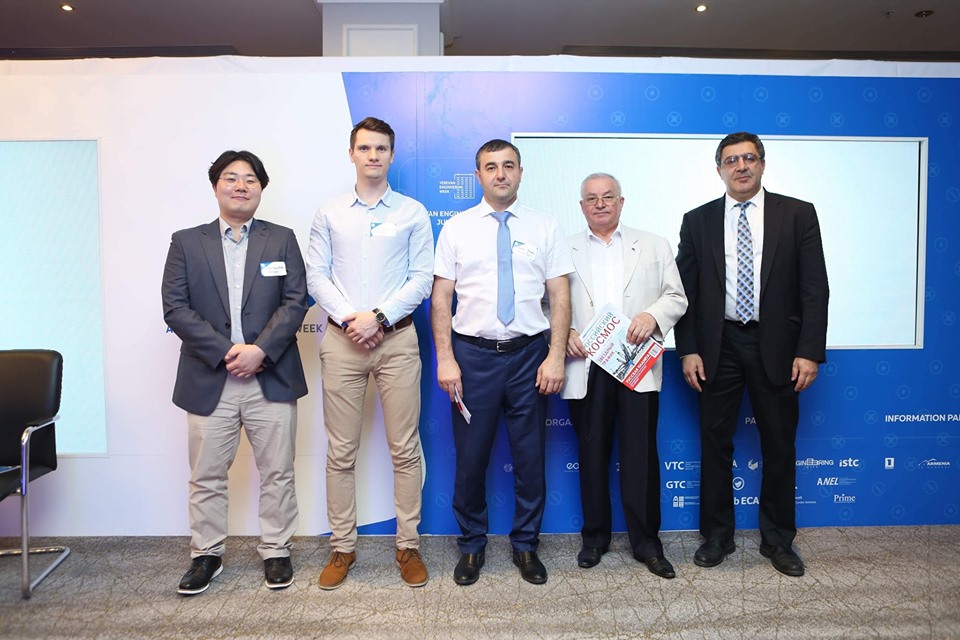 Another track united Armenian engineers who talked about 5G, Autonomous Vehicles, Wireless Communication & RF Systems, Industrial IOT, Semiconductors, Education Technologies.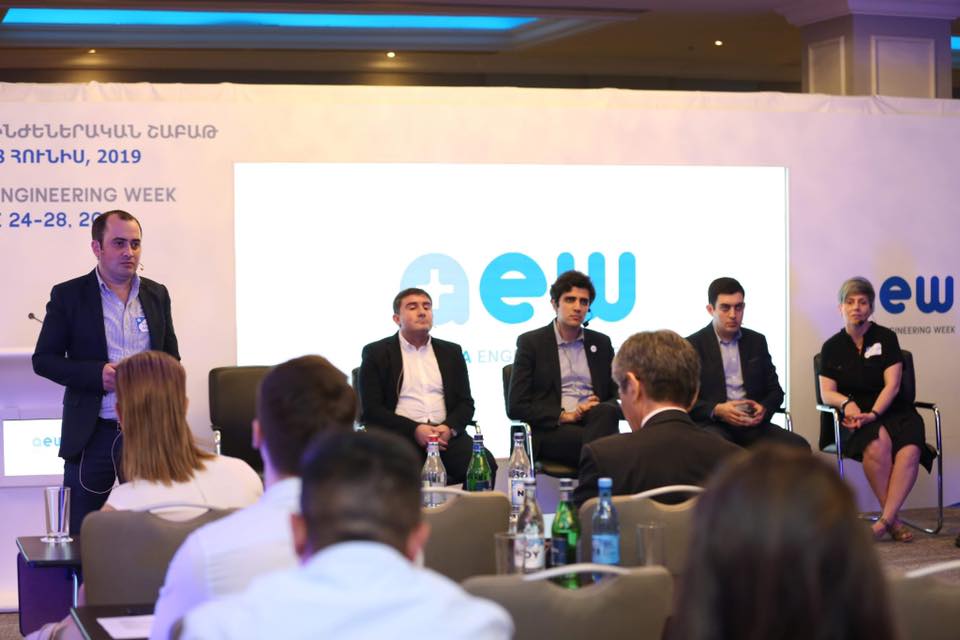 "Armenia Engineering Week" is organized in partnership with Vanadzor Technology Center (VTC), YEA Engineering, PMI Science/ Philip Morris Armenia, Engineering City (EC), National Instruments (NI), Innovative Solutions and Technologies Center Armenia (ISTC), Gyumri Technology Center (GTC), Gyumri Information Technologies Center (GITC), Armenian-Indian Center for Excellence in ICT (AITC), Regional Mobile Application Laboratory for ECA (mLab ECA), National Polytechnic University of Armenia (NPUA), Armenian National Engineering Laboratories (ANEL), Microsoft Innovation Center (MIC), Prime.