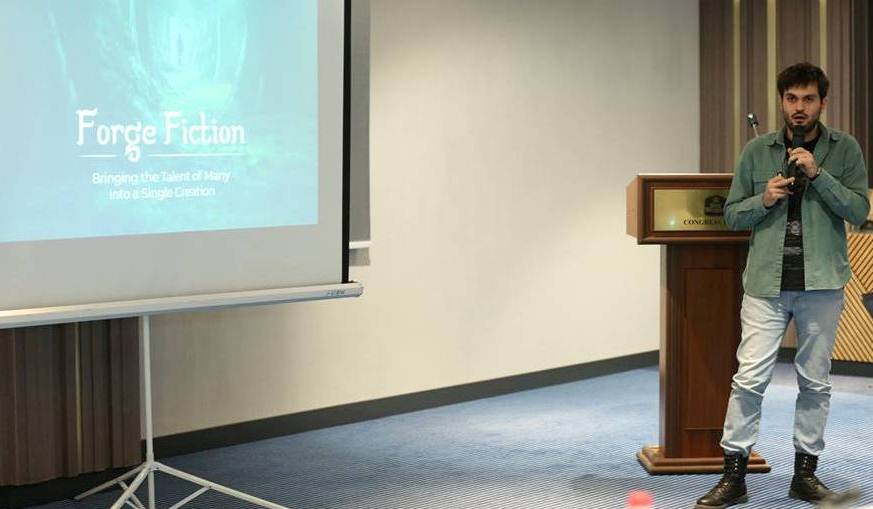 Hrach Toneyan. ForgeFiction collected 900 pages of user-generated fiction content in just 10 weeks
STEP2 grantee ForgeFiction represents a platform for community-driven story writing, which aims at bringing the process of writing from individuals to the community.
EIF blog has talked to the CEO of ForgeFiction Hrach Toneyan on startup success and failures. 
Please share with us the success story of ForgeFiction.
ForgeFiction is a platform where community members can combine their creativity and talent to create new fictional worlds and stories. The platform launched in March 2019 and has generated around 900 pages of user-generated fiction content in just 10 weeks. The user acquisition was done via collaborations with YouTube channels that create content relevant to the platform.
From the moment we had the idea of ForgeFiction most people and experts doubted that it will work since no one would be interested in writing for free, and without knowing if their writing will even get into the final story. I am proud to say, that despite all the skepticism, we were stubborn enough to be able to prove that our idea works and there is a huge potential for it.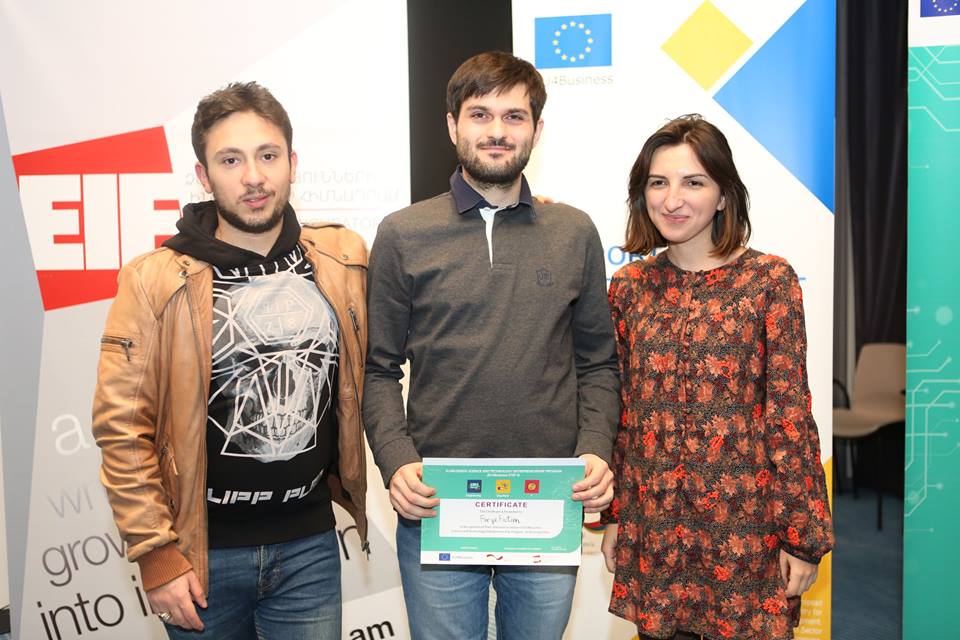 What challenges do founders face when they decide to launch a startup in Armenia?
From my experience, the biggest challenge Armenian startups face are the difficulties in fundraising. While there are VCs like Granatus and SmartGate, their number must grow dramatically to fit the startup ambitions in Armenia.
How to choose the right team? What strategy do you use regarding this?
Our co-founding team consists of 4 close friends, some of us know each other from elementary school. This basically means we had a good, united team from day 1. We also try to apply this approach to our key hires, looking for professionals firstly in the list of our friends whom we trust and can work together well. Of course, this can't be done for all cases, but from our experience, the best fit to the team were people we already knew/worked with before.
Does ForgeFiction plan to raise new investments in the nearest future or you are avoiding them right now?
We are currently in the process of raising a pre-seed round.
Which are those mistakes that you have made during your startup career that you think others should avoid?
For a long time (almost a year), we were sure that there is no way we can start off the platform without a decent marketing budget. Once we realized that we can't get this marketing budget without showing some traction, we either had to give up, or really find a "hack" to solve this issue, so we did the second. It would be much more efficient if we would concentrate on this from the very beginning.
What would be your advice to those young people who are interested to launch their own startup in the Armenian market?
The one advice that I would give to anyone in Armenia who has a great idea and wants to build a worldwide company, is to join a local acceleration program. We have passed through Armenian Startup Academy course, and the most important thing that it gave us is that it changed the way we view the startup world. This is very important not for success, but to just actually start doing anything in the startup world.
___
Since 2017 "Support to SME Development in Armenia" (EU-SMEDA) project, which is co-funded by the European Union and the German Federal Ministry for Economic Cooperation and Development (BMZ) and implemented by GIZ PSD SC Regional Programme, in cooperation with Enterprise Incubator Foundation (EIF), has been supporting Armenian startups with two grant competitions.
Being a part of the EU4Business and EU4Innovation Initiatives, EU-SMEDA provides 2 types of grants: Innovation Matching Grant (IMG) and Science and Technology Entrepreneurship (STEP).
Tags In