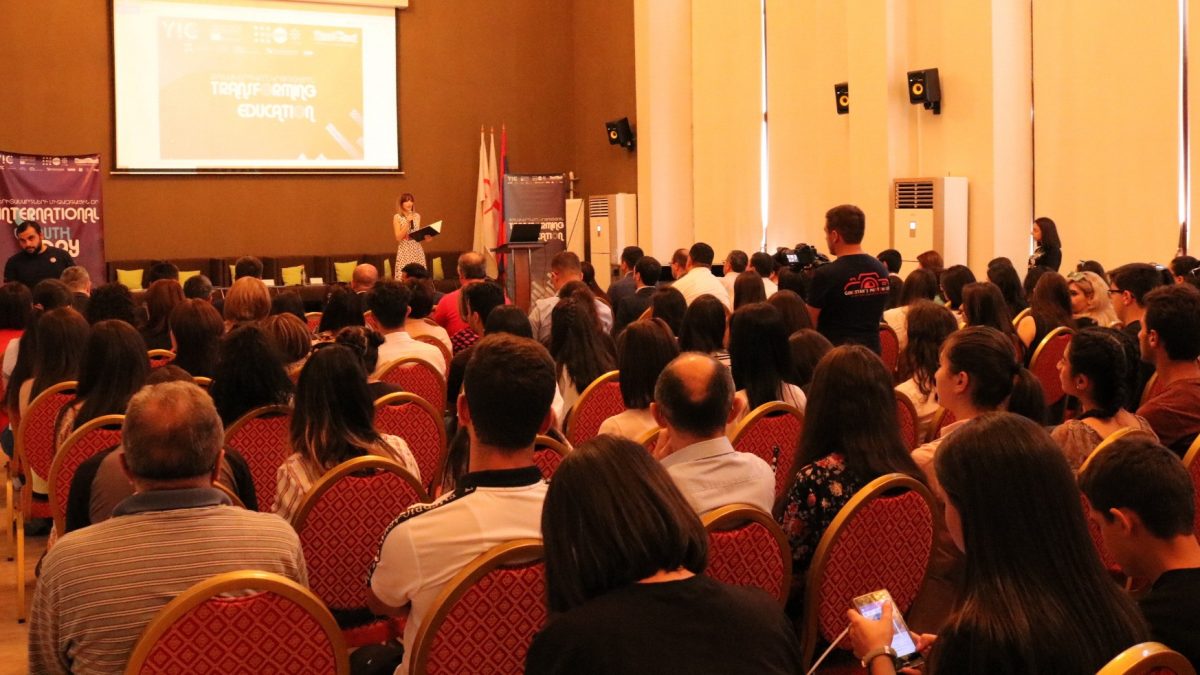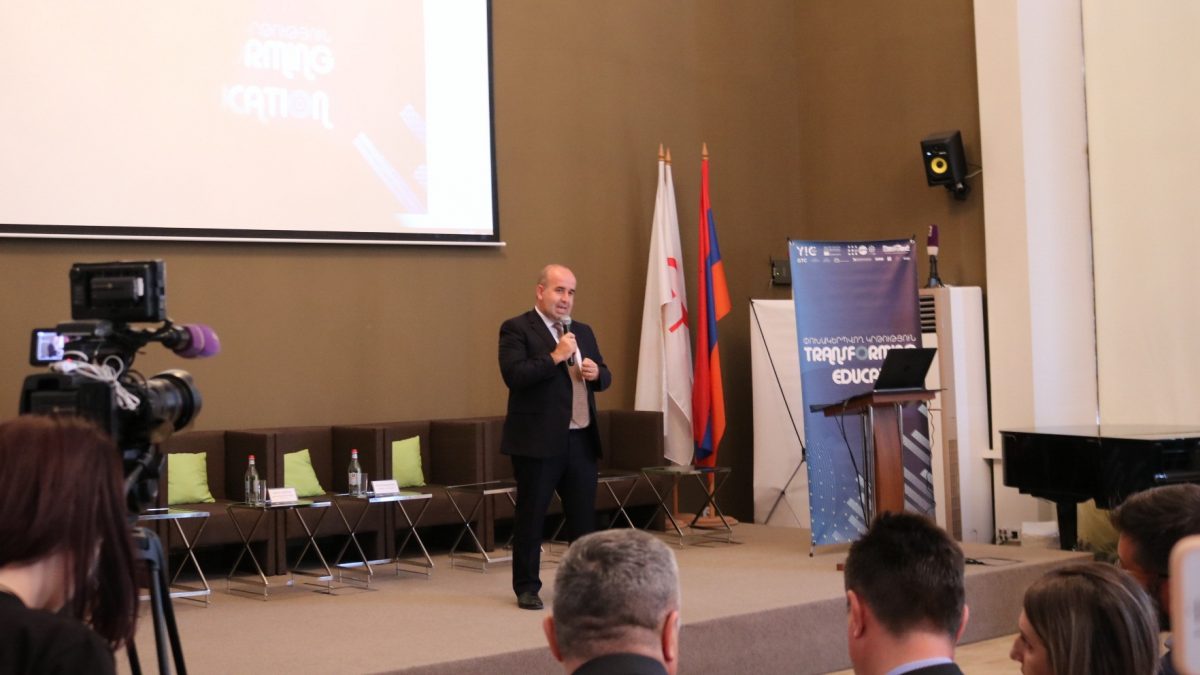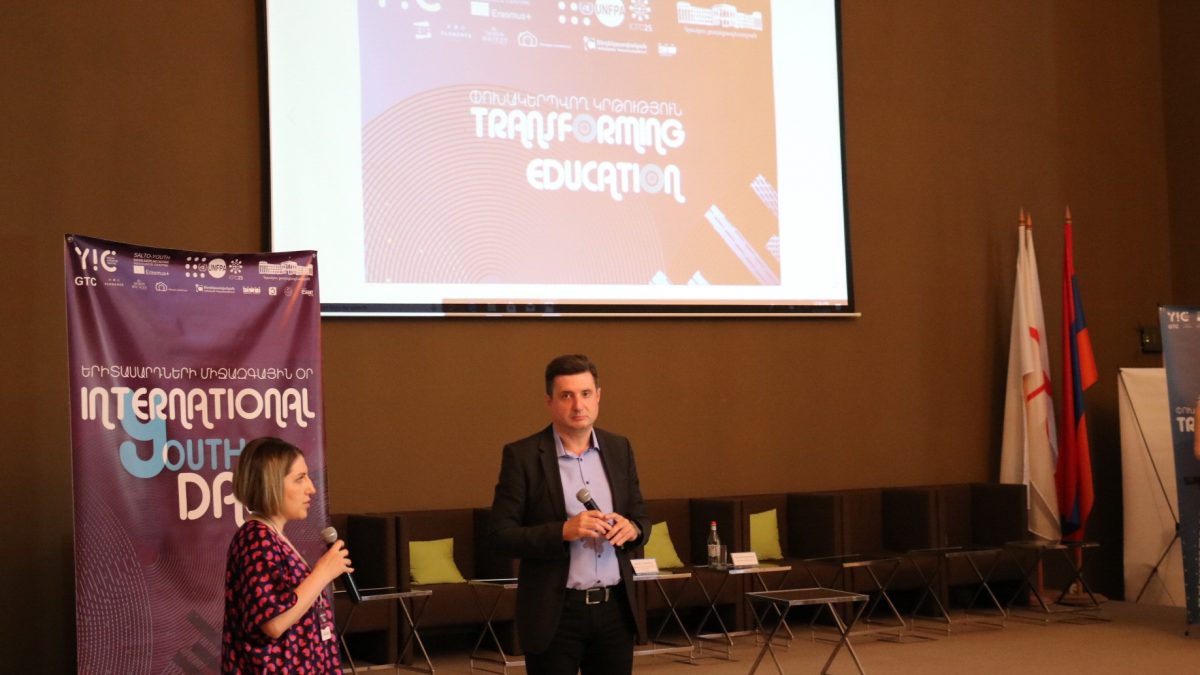 Gyumri Technology Center hosts International Youth Day celebrations
On August 12 a conference titled "Transforming Education" dedicated to the International Youth Day was held at GTC. 
The event was a joint initiative of Enterprise Incubator Foundation (EIF), Gyumri Technology Center (GTC), YIC NGO in cooperation with SALTO Eastern Europe and Caucasus Resource Centre, United Nations Population Fund (UNFPA) Armenia Country Office and Gyumri Municipality.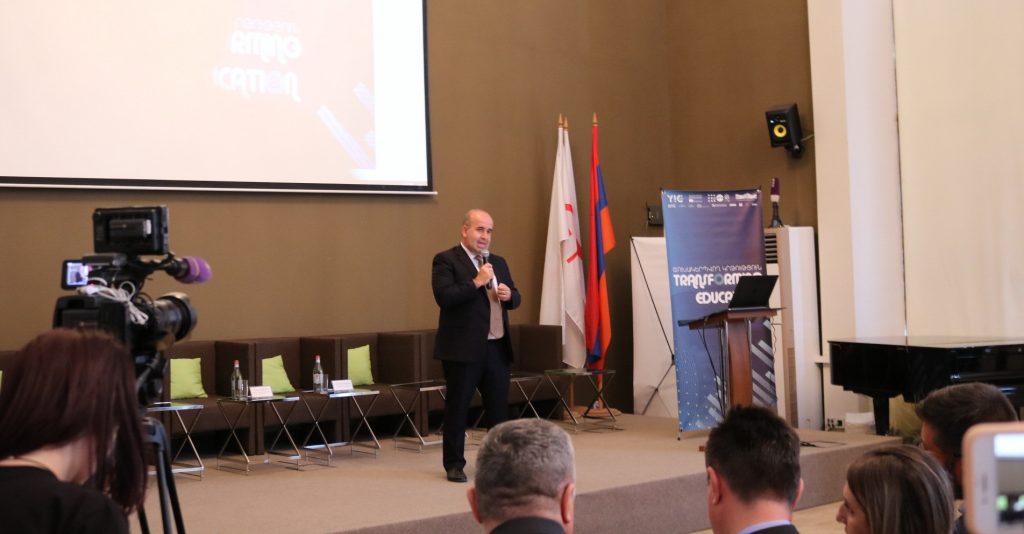 In the first part of the conference, Shirak Governor Tigran Petrosyan delivered opening remarks, followed by speeches of local and international experts.
The conference continued with parallel workshops, such as the role of education and global education trends/challenges; self-recognition, self-education; digital trace, career planning with coaching elements; distance learning; volunteering as teaching, etc. Those workshops were held by the leading experts of Armenia.
Bella Harutyunyan, the Business Development Manager of GTC held a workshop on the title "Technologies as a reference point for future education".
At the end of the workshop, the audience participated in Q&A session.
The International Youth Day was first celebrated by the UN General Assembly on 12 August 1999. It is an annual celebration of the role of young women and men as essential partners in change, and an opportunity to raise awareness of challenges and problems that youth faces globally.
This year's theme "Transforming education" highlights efforts to make education more accessible for young people in every corner of the globe.