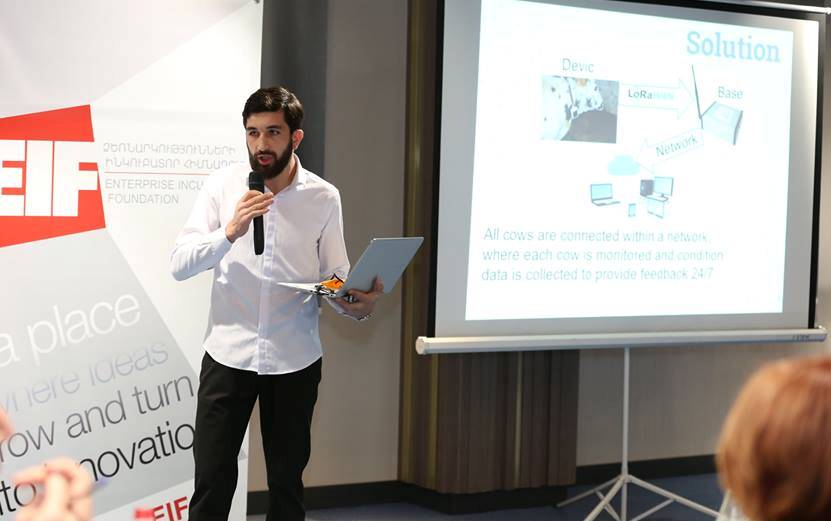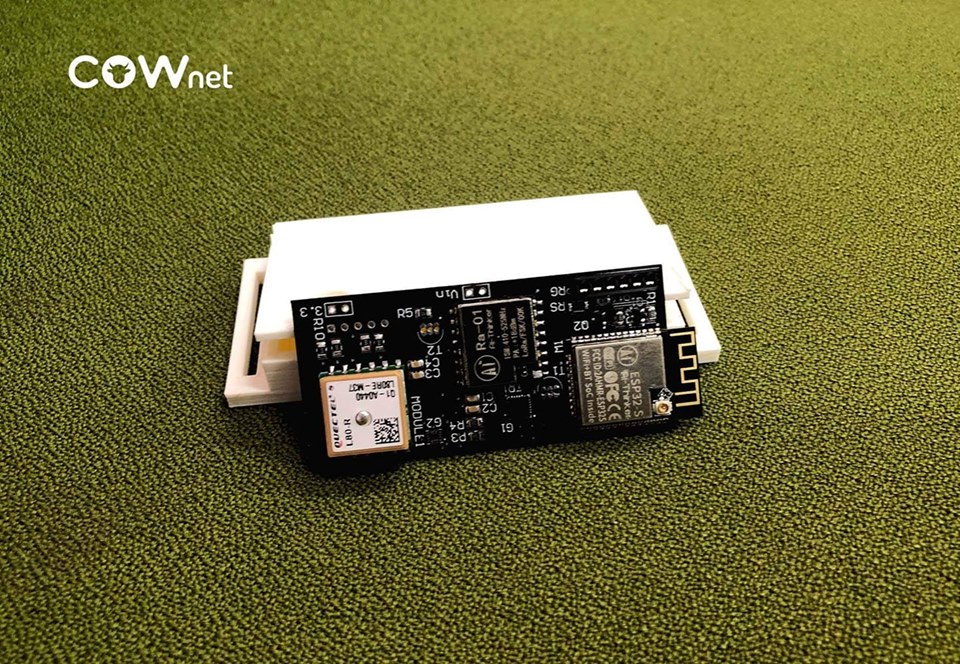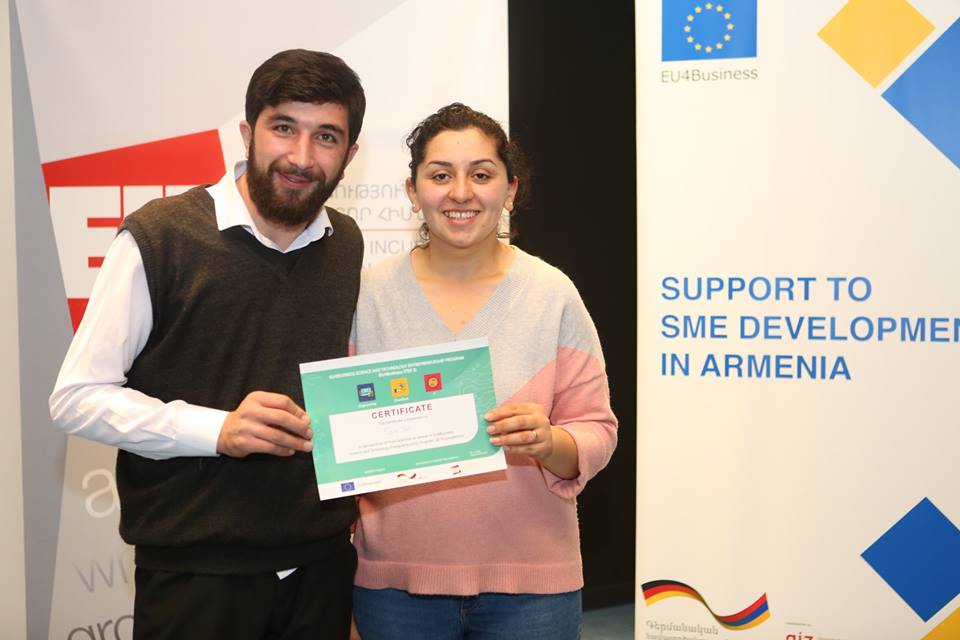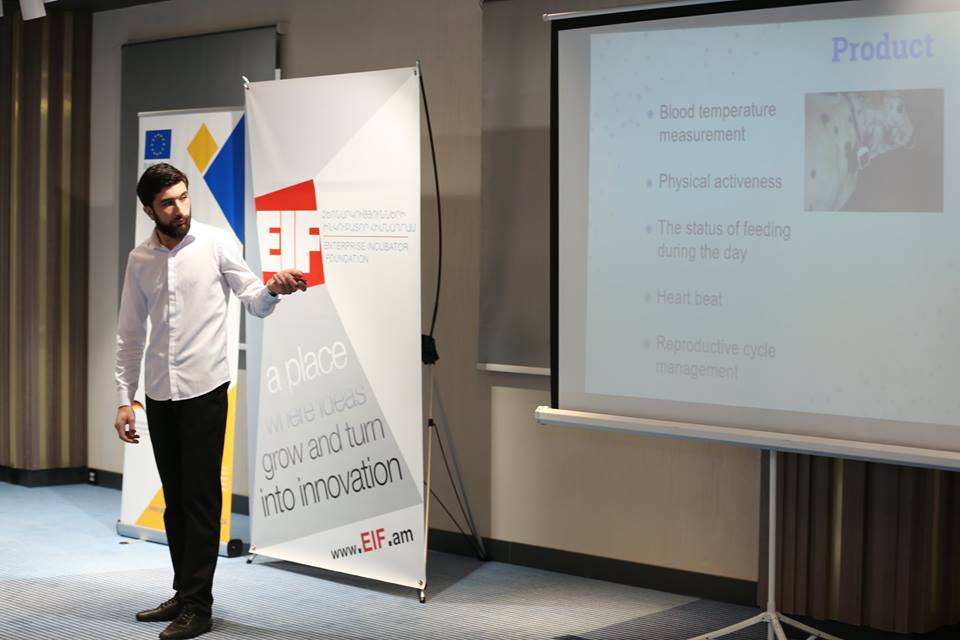 Sargis Keveyan. Thanks to the grant, many dairy farms are interested in Cow-Net's product
STEP 2 grantee Cow-net is a device which will track the body temperature, heart work, oxygen level in blood, calorie level of each cow in the farm.
EIF blog has interviewed the company CEO Sargis Keveyan.
Please, share with us the story of Cow-net. How did the idea come to you?
I am from Gavar, which is one of the developing rural areas of Armenia. During my university years, I established "Gavar innovation center" NGO where I was teaching robotics to the local students.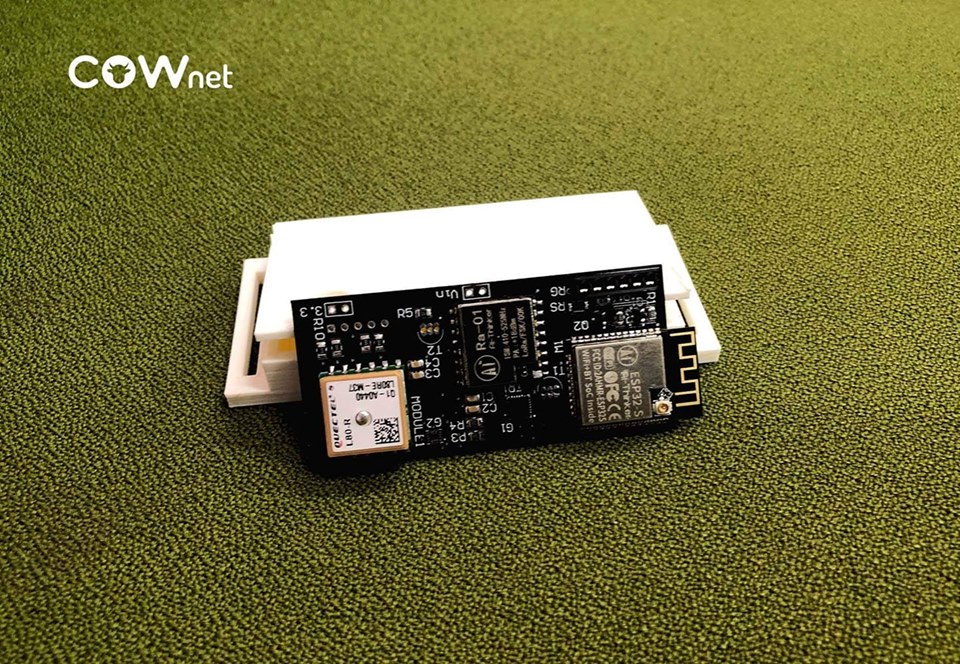 Meanwhile, locals were interested in that sphere and were pushing ahead their daily issues to solve by high technologies. Some of them were dairy producers who were constantly asking if there is an opportunity to monitor the farm from everywhere and be aware of the health issues of each cow. That is how I started searching for solutions and came up with this idea.
What's the technology behind your startup?
Cow-net is a device which will track the body temperature, heart work, oxygen level in blood, calorie level of each cow in the farm. Farmers will have a tool to precisely monitor animals' health condition, track the cows' location, position and activity level, identify right moments for fertilization, find out pregnancy on time and monitor the whole pregnancy cycle.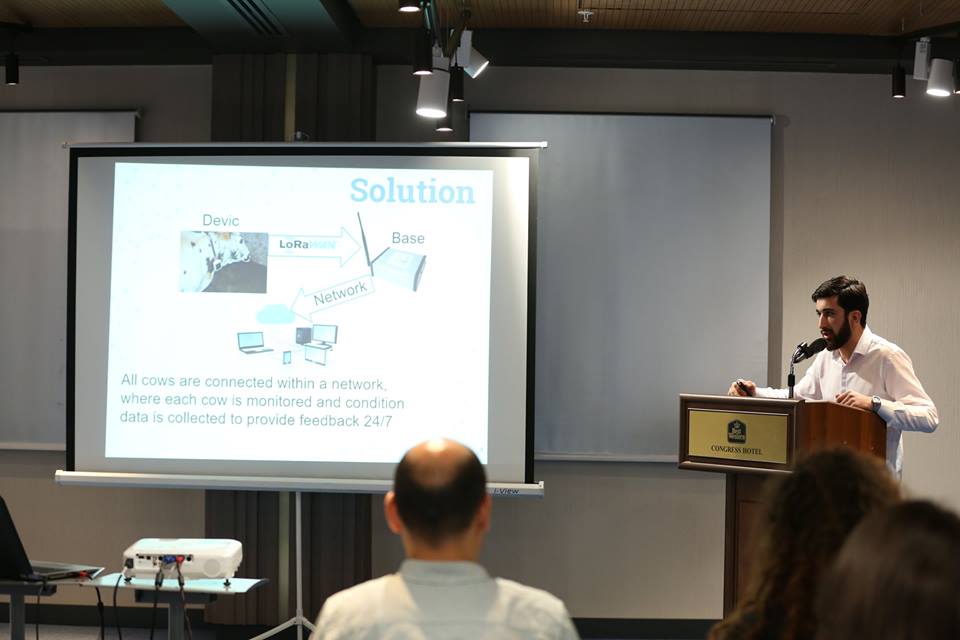 Farmers will have access to data collected of each cow through the app downloaded on their phones. The app will not only alert about detected problems of animals, monitor animals activity, fertilization and feeding periods but is also a great tool for farmers to create a database.
What makes your startup unique?
Cow-net is a device which has the potential to substitute the existing devices. It ensures the same results by one device when others use 3-4 devices to collect the same data. COW-net's advantage is that we sell data collection, procession service, when our competitors sell the software and device. Moreover, it is affordable for each type of farm, starting from small ones to the biggest.
Cow-net has received STEP grant in November 2018. How you are using it for business development?
It helped us to make the first prototype of the device and test it. Thanks to it now we have many dairy farms interested in our product. This inspires us to work even more to get final results.
EU SMEDA grantee startups are among Sevan Startup Summit 2019 winners
By the way, CowNet won the 2nd place ($3,000) of Starter Big Battle during Sevan Startup Summit 2019.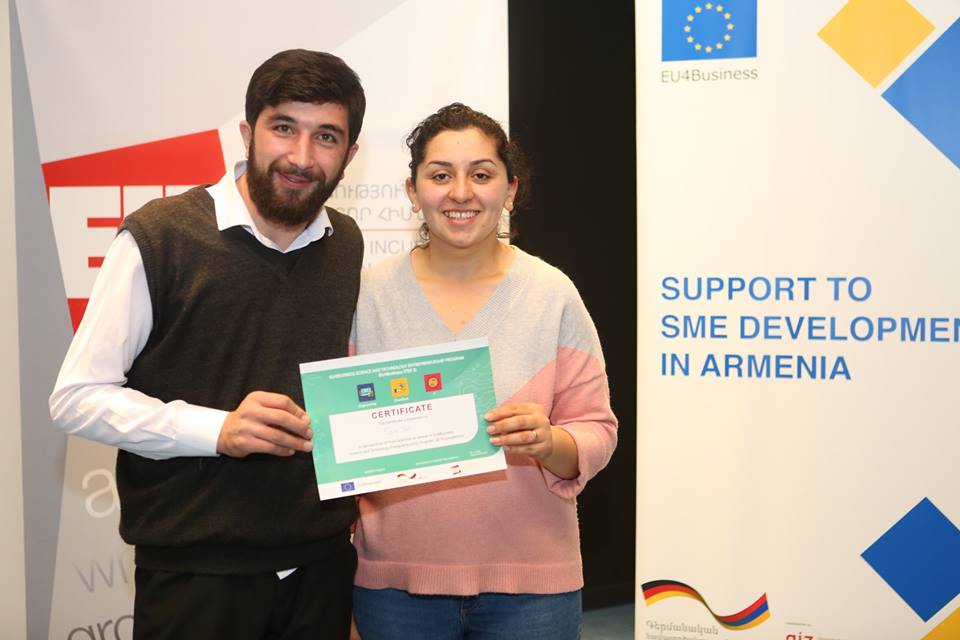 How big is your startup's team right now and do you see EU market as your potential target?
Even though most of the dairy farms of Europe already use agro-tech equipment, we are mostly sure that this market will be interested in our service and product, taking into consideration the features and priorities that the device has and the way it gives solutions to the discussed problems.
How difficult it is to be an early-stage startup in the Armenian market and how are you overcoming the difficulties?
As you may know, agriculture is in developing process and our market and the customers do not trust high technologies yet. In this stage, the main difficulty is persuading farmers about the device effectiveness.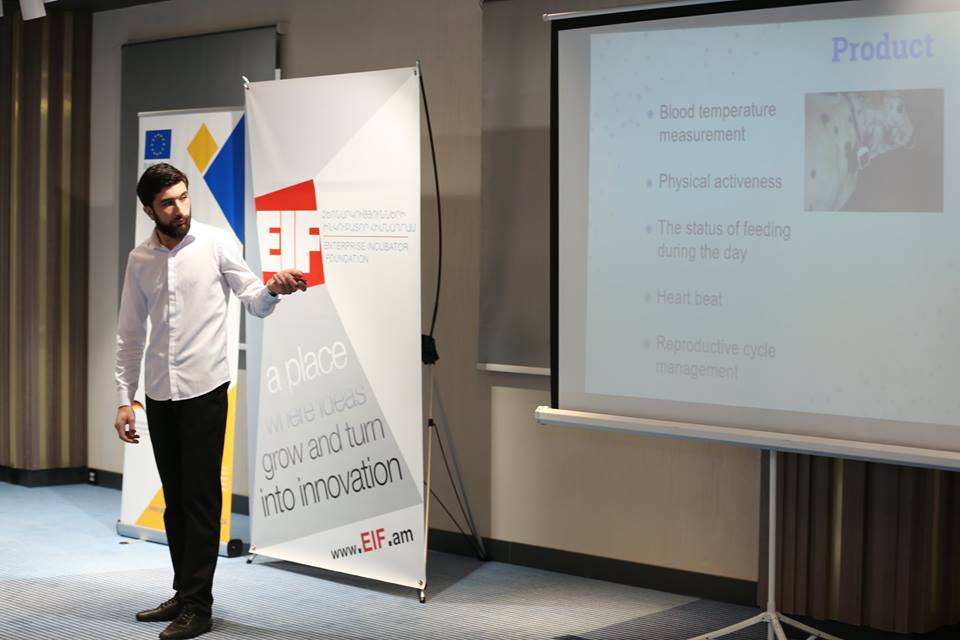 And finally, tell us about your startup's goals for the upcoming 1 year?
It is already planned to go to market for sales. For sure, the first targeted market for us is Armenia.