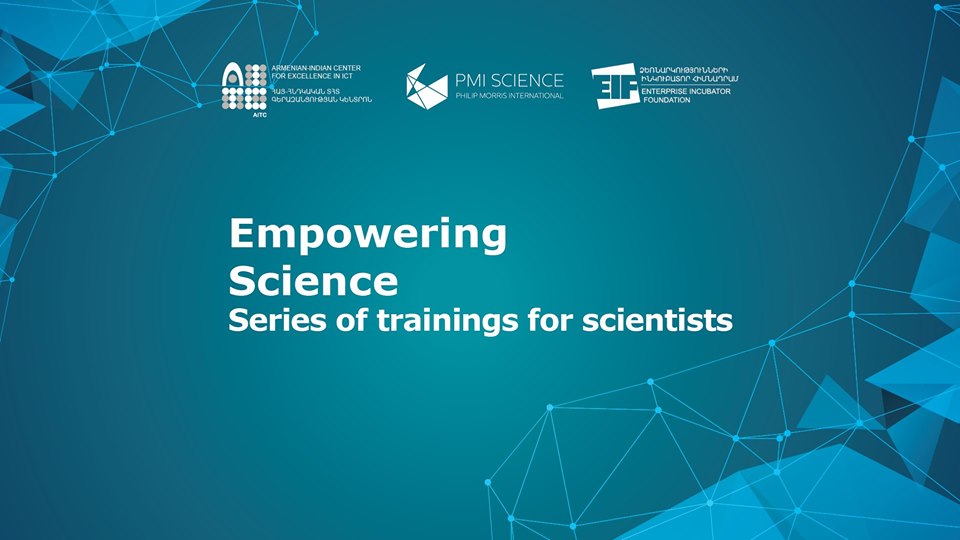 EIF and AITC launch "Empowering Science" Program
"Empowering Science" Program for academic scientists, Ph.D. and master students has been launched by the Armenian-Indian Center for Excellence in ICT (AITC) and Enterprise Incubator Foundation (EIF) with the support of PMI Science. 
The free of charge program has the purpose to empower the science and technology industry through maximizing the number of professionals in the labor market. The details of the program can be founded here.  
In the scope of the program, specialized courses will be offered for the science and technology areas with high demand. As a result, skilled professionals will graduate the program with readiness to enter the Armenian tech market.
The following courses will be available for the students:
Python for Data Science

LINUX Essentials

GROMACS molecular modeling

R programming

How to write a successful proposal in the scientific field

Practical Project Management
The application form for potential candidates is available here. Cover Letter and CV should be attached to the form. The deadline to apply is November 13.