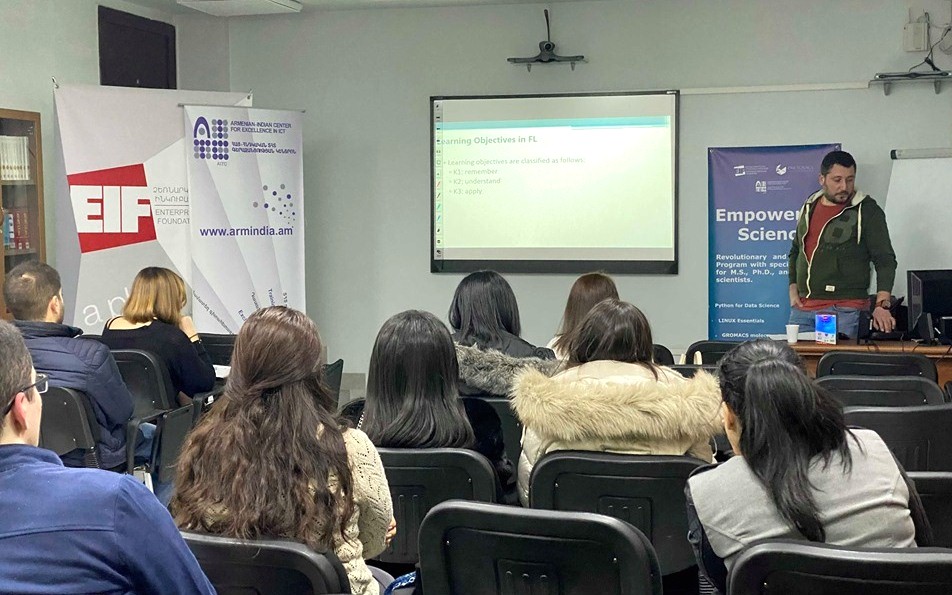 AITC begins the year with new educational courses
The start of the year and the new decade has been quite productive and active for Armenian-Indian Center for Excellence in ICT (AITC), a joint project of the Governments of Armenia and India, implemented by Enterprise Incubator Foundation (from Armenian side) and C-DAC center (from Indian side).
The center held two info sessions in January, for those interested in Web Programming and QA/Software Testing Fundamentals. The info sessions were later followed by the launch of actual courses.
104 participants and 6 courses: "Empowering Science" Program successfully summed up
In particular, on January 20 QA/Software Testing Fundamentals course was kicked off with 20 students enrolled.
Another course, this time on Web Programming was launched on January 21.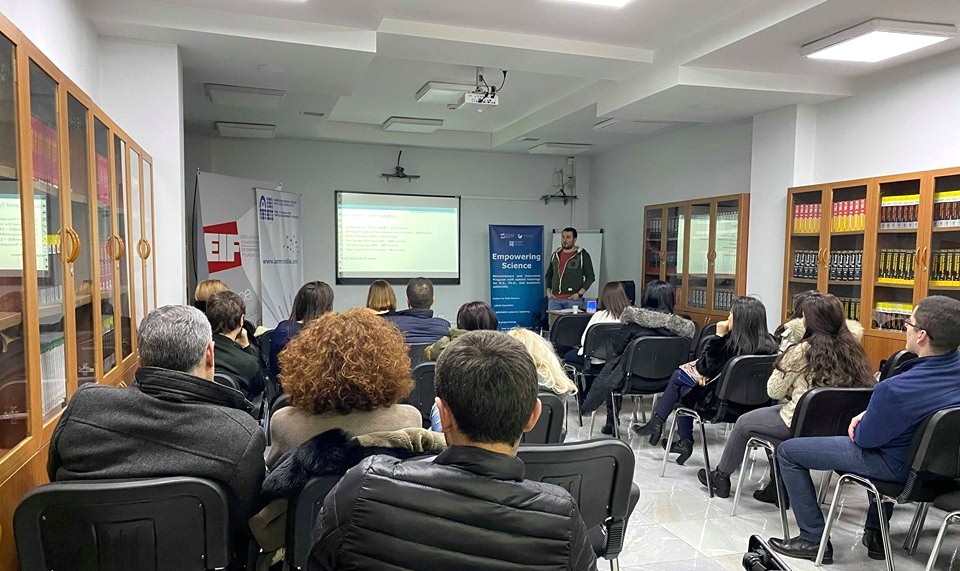 In addition, this month Java Programming, Web Design and Web for Teens courses were launched in the center.
Since its establishment, the Enterprise Incubator Foundation has been empowering the high-tech and science education through creating innovation centers inside Armenian universities.  The foundation stands behind the creation of such centers as the Armenian-Indian Center for Excellence in ICT (AITC) and Innovative Solutions and Technologies Center (ISTC) at Yerevan State University, Armenian National Engineering Laboratories (ANEL), Microsoft Innovation Center Armenia and mLab ECA at the National Polytechnic University of Armenia, Vanadzor Technology Center (near Vanadzor branch of National Polytechnic University of Armenia).