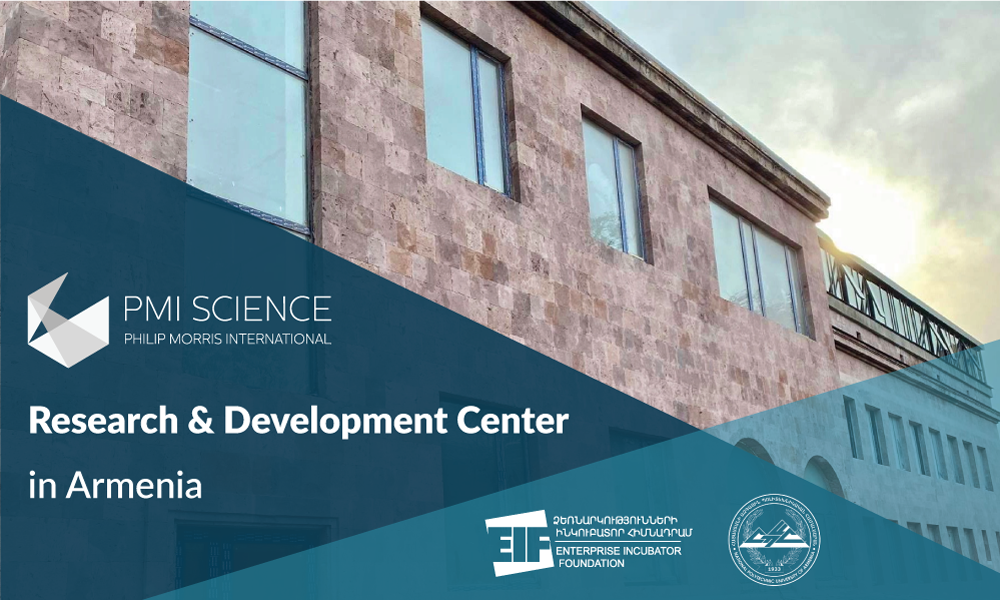 PMI Science R&D Center Armenia's new facilities to open soon with new exciting projects ahead
PMI Science R&D Center Armenia's new facilities, which are currently being renovated at the heart of Armenia's technological and scientific education, National Polytechnic University of Armenia, will be opened in a few months with new exciting projects and opportunities.
The facilities will have state-of-the-art educational and research laboratories to accommodate students and professors from relevant disciplines under one roof.
Established in Armenia in 2018, the R&D center has adopted a unique approach to supporting the Armenian research and education ecosystem in strong collaboration with Enterprise Incubator Foundation (EIF).
Within the scope of ecosystem development projects, the center supports two Master's degree programs in Systems Engineering and Data Science. As a result, within 2 years, the center has provided a total of 55 scholarships to Master's students, as well as 20 grants to PhD students to carry their research projects in a number of directions, including Data Science, Material Science, Industrial engineering, Artificial Intelligence, etc.
In addition, 29 Faculty research teams from Yerevan State University, National Polytechnic University of Armenia, Institute for Informatics and Automation Problems of NAS RA, Russian-Armenian University, as well as a number of research institutions on National Academy of Sciences have received support to launch and test their research projects.
The center primarily works with the Cube (the R&D in Neuchatel, Switzerland) and undertakes research and development in a number of scientific directions. It partners with a number of local research institutions and universities in the direction of Data Science, Technologies and Material Science.
Furthermore, the center is actively involved in Armenia's tech and science community networking life by not only attending and supporting events but also organizes its own events. One of the flagship events is ReTech (Research and Technology) Forum, which is an annual conference bringing together scientists, researchers, academic institutions, as well as industry representatives to share ideas and discuss existing challenges and opportunities.