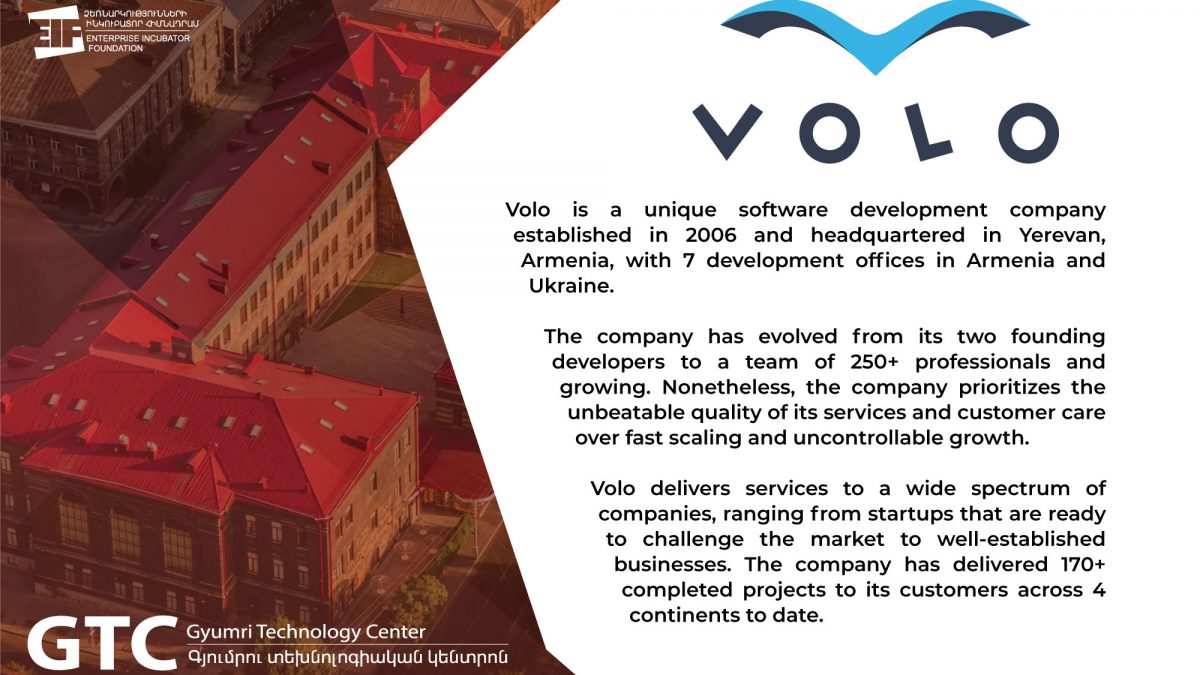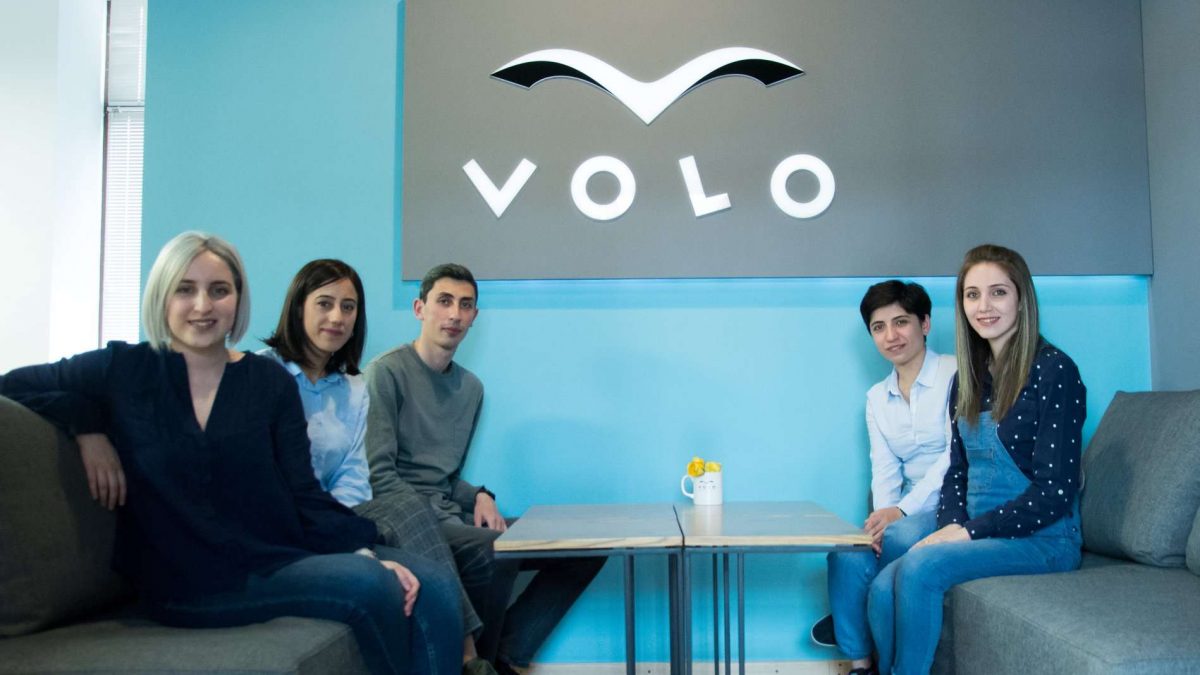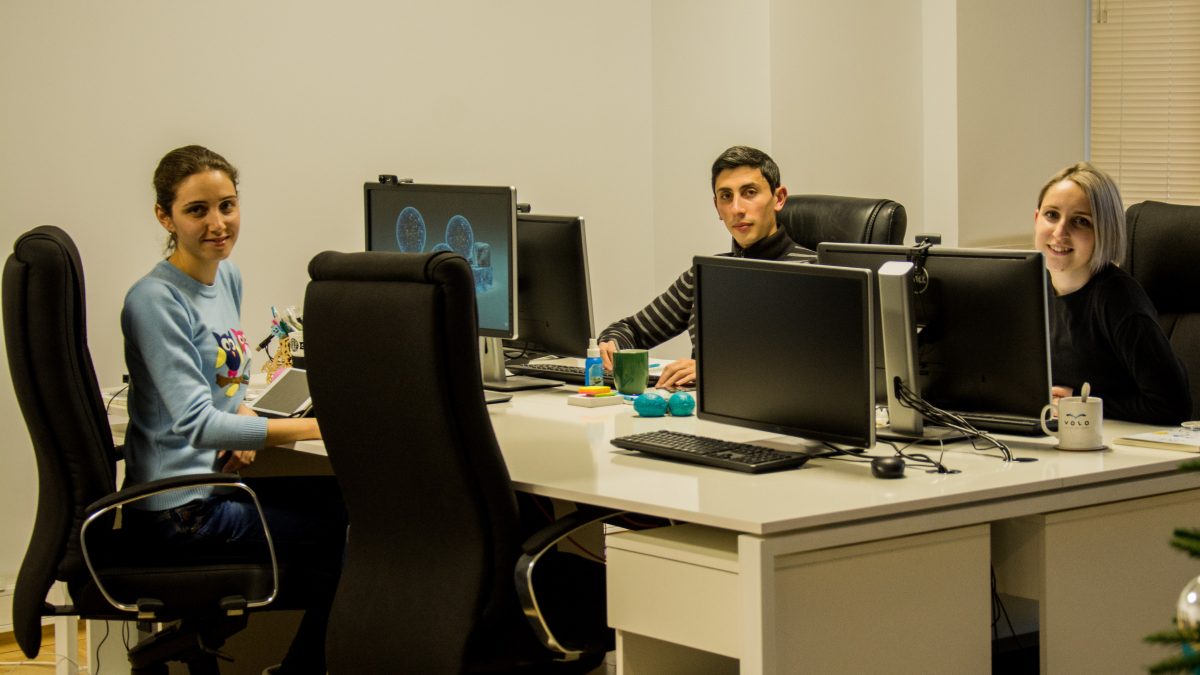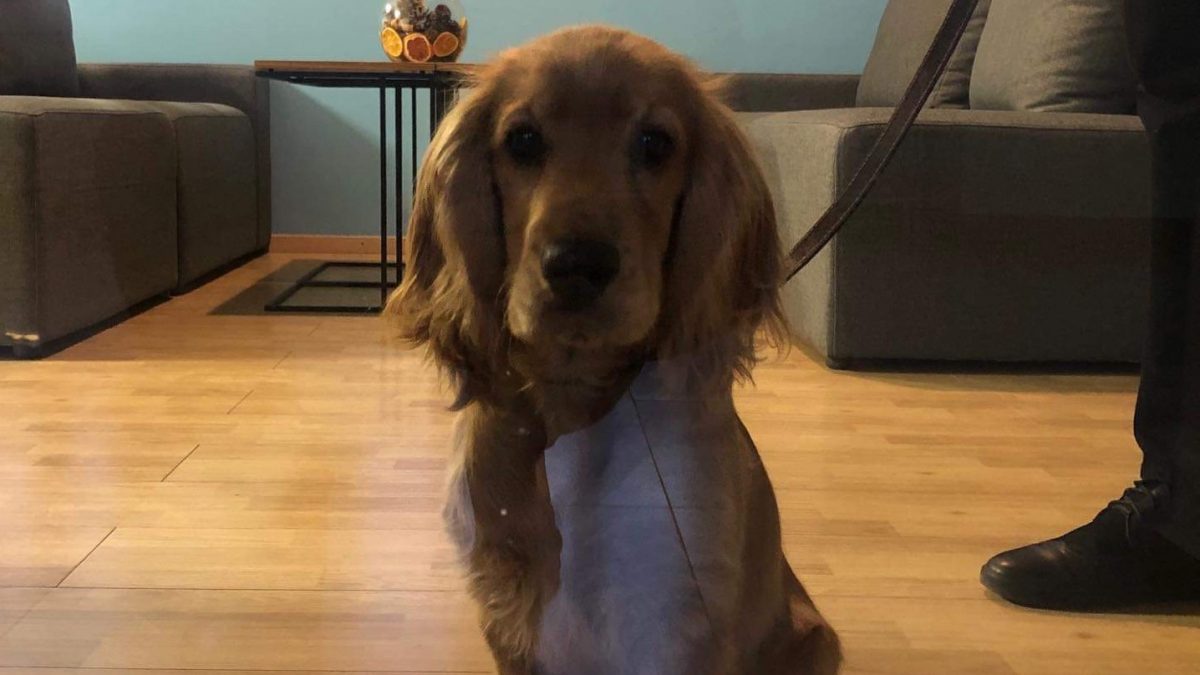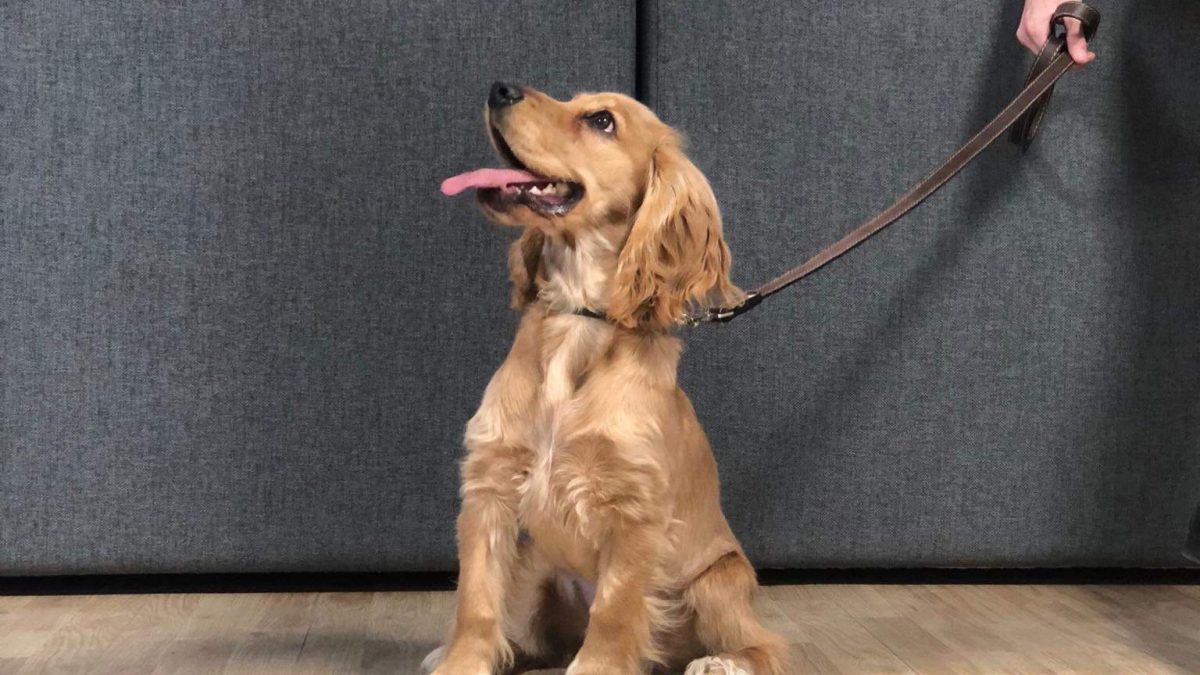 Armenian tech companies and COVID-19: the story of VOLO
COVID-19 has forced us to forget about face-to-face communications for a while and start to adopt this new online reality. The tech industry is not an exception and, probably, is one of the few sectors that are able to transfer full-stack operations to the virtual environment. In the new series of articles, EIF Blog will be exploring tech companies, based in the regions of Armenia.
Volo is a growing international company with seven offices in Armenia and Ukraine and over a dozen of representations that cover the globe from Silicon Valley to Japan.
The company is executing some of the world's most challenging projects in Enterprise Software Development; Mobile App Development; Blockchain; Internet of Things; Edge Computing; Rapid Prototyping; AI & Machine Learning; Cybersecurity and DevOps; Fundamental R&D.
Volo's Gyumri office is based at Gyumri Technology Center.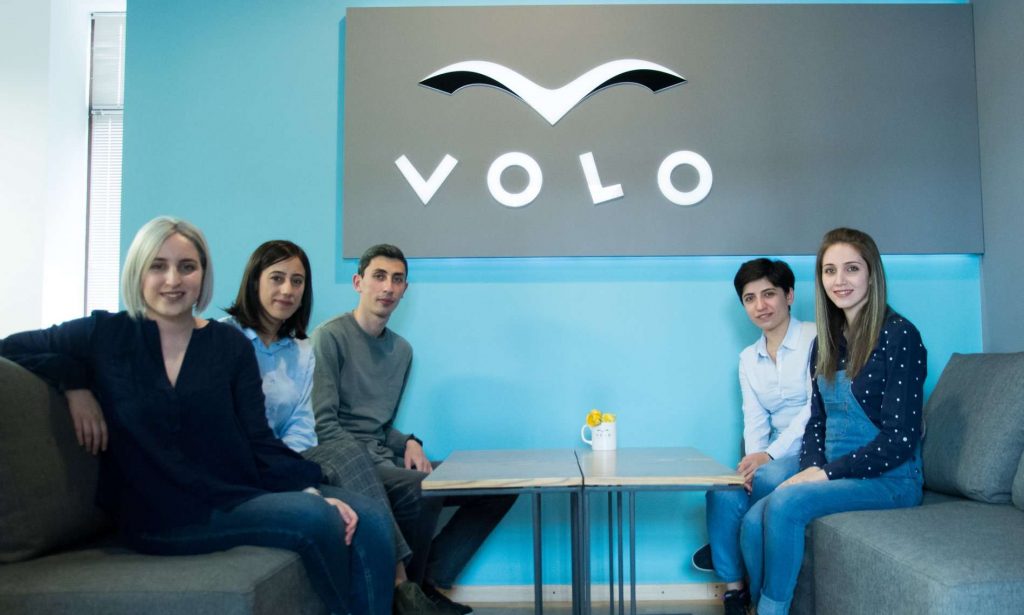 Remote format was not a new practice for Volo
VOLO shifted to working online quite effortlessly, as this was not a new practice for the company.
"Even when our Gyumri team works from the office, we are in constant online contact with our colleagues from Yerevan, Dnipro, Odessa and Zaporizhia. So, the new reality is an "old friend" for us," we were told at Volo.
The remote culture developed in the company has a history of a few years. The team members can always ask for a couple of days to work remotely if needed.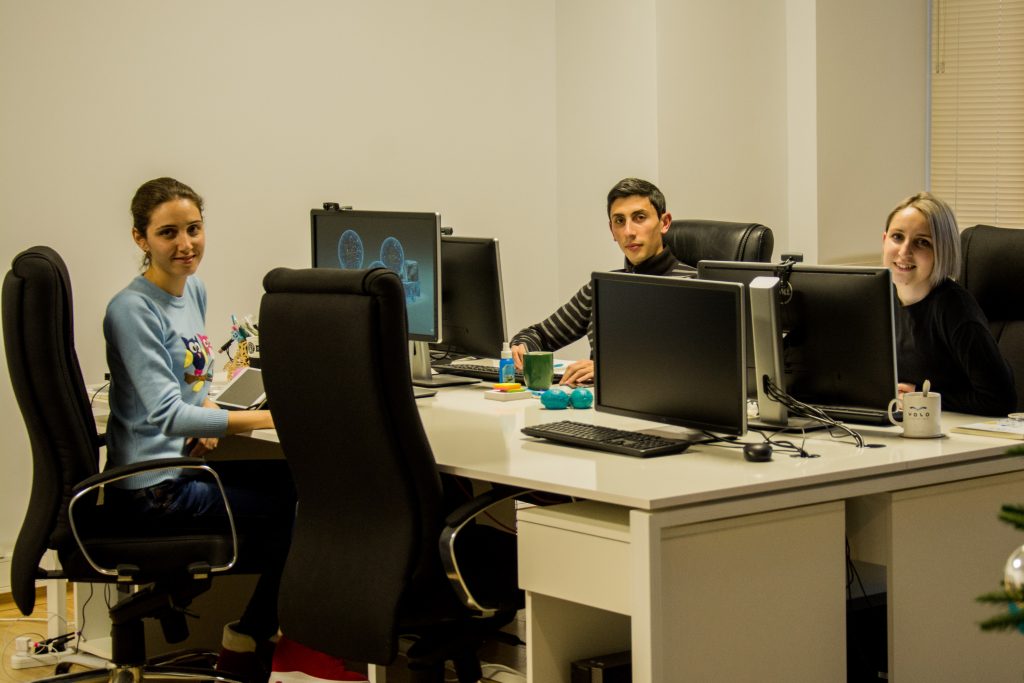 When the situation with COVID-19 struck, VOLO was one of the first companies to switch to remote work.
"Our IT support team had already prepared all the necessary instructions and materials to ensure a smooth transition. They are always ready to help us out with any questions or technical issues that we may be having".
The team uses various communication tools for direct connection with colleagues, mainly talk via chats or calls. We were told at the company that the most used applications are Skype and Microsoft Teams, but, depending on the team, the tools may vary.
Funny moments happen quite often
The Volo team already has collected some funny stories related to remote work.
"Some of us connect to office desktops from our personal devices and the fun begins there. For instance, one of our colleagues calls on Skype and a webcam opens on an empty chair in the office. Obviously, the other person on the call was confused and didn't know what was happening".
Another example is that our sleepy colleague accidentally turned off the office desktop (which has to be always on, as all of us connect to it for daily work) instead of just disconnecting. So she had to go to the office and connect it again.
Then there is the story of one of our team members' dogs, who is so social that it doesn't miss the chance to participate in all team calls and meetings".
Gyumri Technology Center is one of the largest regional technology incubators in Armenia with more than 30 innovative companies and 20 educational programs, where businesses, startups and entrepreneurs, as well as local youth, grow, transform and create the high-tech future of Armenia.