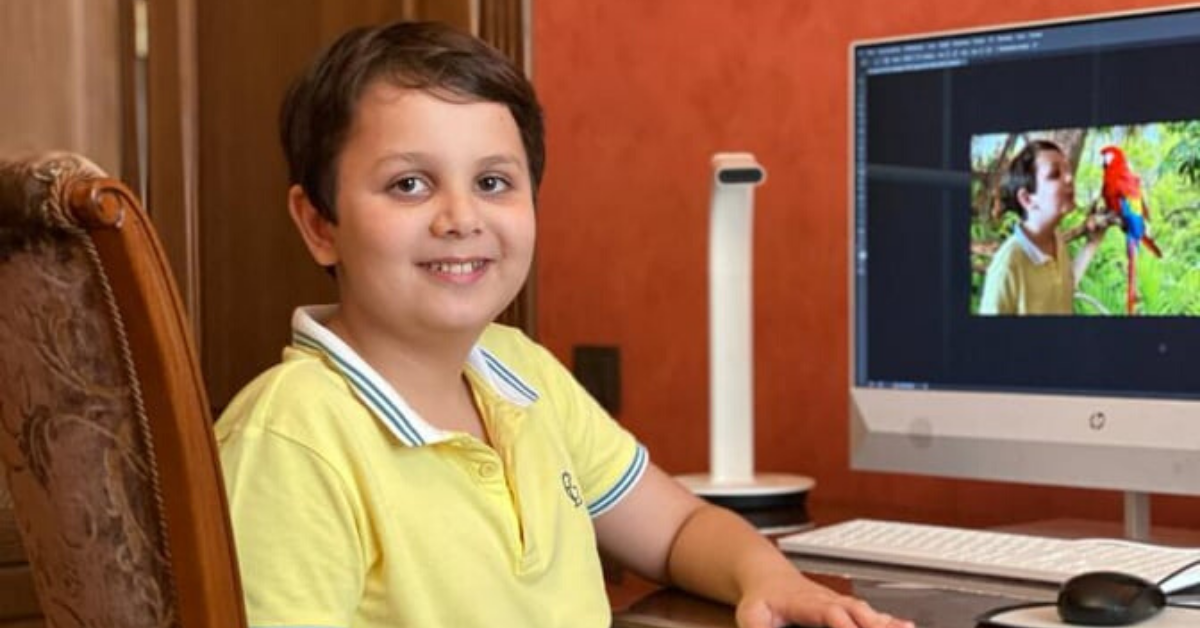 From Moscow to VTC's online summer school: The story of Boris 
This year the Vanadzor Technology Center's summer school is being held online due to the pandemic. The new format creates an excellent opportunity for kids around the world to attend online classes.
Boris Balabekyan, an 11 years old tech-loving kid, joins the classes from his Moscow apartment. He is a fifth-grader attending one of the most famous schools in Moscow. While not imagining his life without sports, in particular boxing and swimming, he is also fond of English, Maths and programming.
We have talked to him about the summer school online experience and his future plans.
Boris, what motivated you to participate in the VTC's online summer school?
In fact, I had to visit Vanadzor this summer to study at the Vanadzor Technology Center. But because of the pandemic, everything was postponed, so I decided to join the online classes for now.
How did you find out about Summer School?
My grandmother teaches at the Vanadzor Polytechnic Institute, and I learned about the Summer School at the Vanadzor Technology Center from her. My Grandma's students, who studied at VTC, told her about their classes, the knowledge they gained, and their positive experience. And thanks to the positive feedback, I decided to participate in the Summer School. I am very happy to be a VTC student and I really want to attend the classes every summer.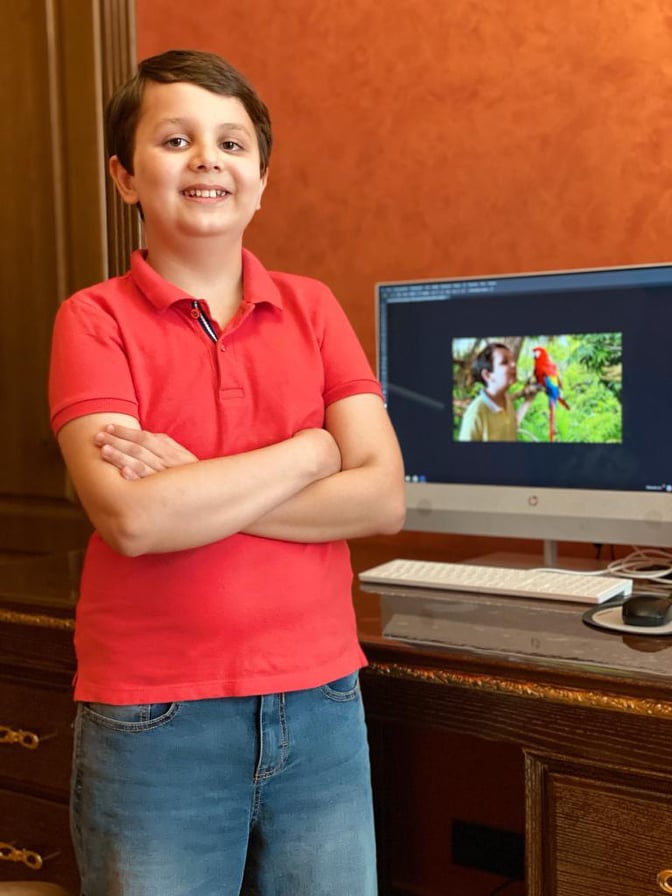 What makes the classes interesting? What new things have you learned?
The classes are really interesting and attractive․ During this short period of time, I have learned many new programs that I had no idea about before. Definitely, when all this is over, I will continue learning, because I intend to become a programmer.
Do you find it hard to study online?
In fact, yes. It is difficult as a huge amount of new information is coming from the online classes. At the same time, of course, online courses can never replace human communication.
Were you interested in technology before attending Summer School?
Yes, of course, I have always been interested in technologies. My mother always says that programming is our future. This profession is in great demand now, which will grow even more in the future.
What specialist do you want to become in future?
I want to become a programmer. In fact, it is not so obligatory, because I want to become a successful person, to serve my motherland Armenia and the Armenian nation in particular. I love Armenia very much. Armenian blood flows in me․ I always want to help Armenia, I want my country to be very strong and people to be happy.
My goal is to become a famous person so that all Armenians around the world will be proud of me.
Established by the Enterprise Incubator Foundation with the support of Government of Armenia and the World Bank, VTC is aimed at turning Vanadzor into a regional and international high-tech center by creating dynamic environment of opportunities and services that will promote job creation, support talented youth and organizations in implementing innovative business ideas ultimately contributing to the sustainable development of the region.