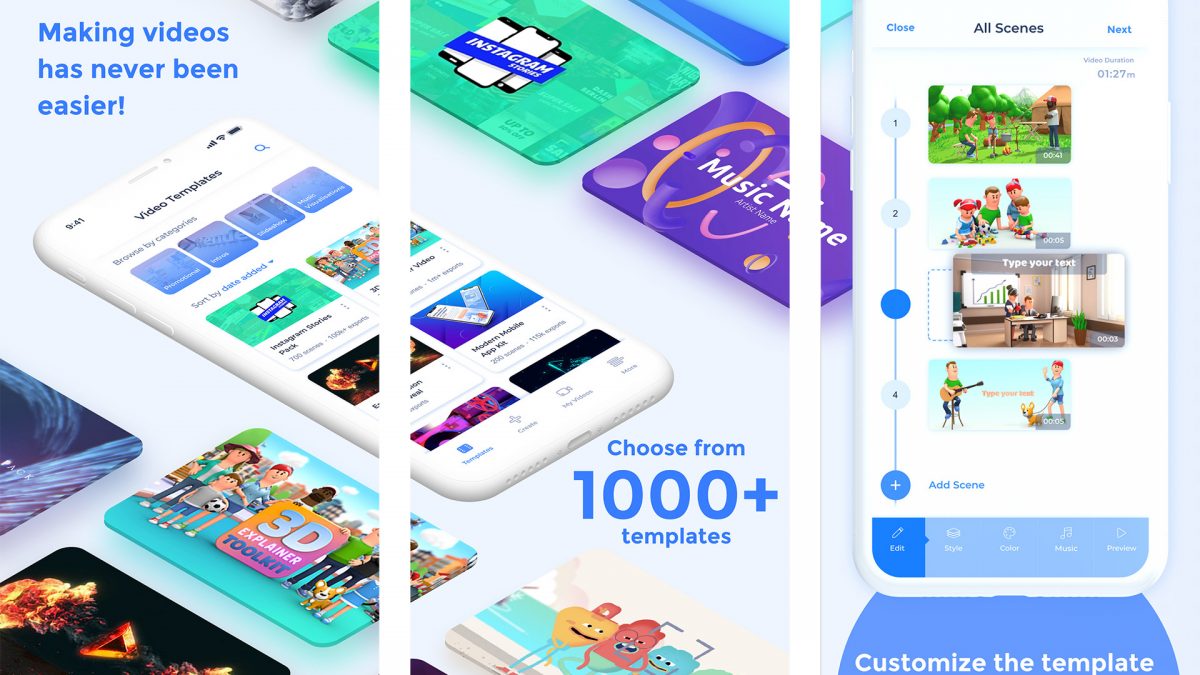 IMG grantee Renderforest launches a mobile app for iOS
Renderforest, one of our previous startup grantees, which has started its journey from Gyumri Technology Center, has recently launched "Renderforest – Video Maker" application for iPhone users.
The app brings together a simple drag-and-drop design interface, with newly introduced tools such as voice over, music tracks, and library of more than 1000+ video templates, which will let users create promotional videos, intros and outros, text and logo animations, slideshows and presentations, music visualizations and more on the go.
Apply to IMG grant and get a chance to develop an innovative solution: success story by Renderforest CEO
This is the first app launched by Renderforest."All this time we have been developing not just a mobile version of our website but a top-notch app. With advanced features and intuitive user interface, it will drive the user experience to a new level", notes Narek Safaryan, the CEO of Renderforest.
The application provides a diverse set of features and categories to get stunning videos. Basic features include:
– Export your videos in Full HD quality
– Add a voice-over to your videos
– Preview any scene with the snapshot feature
– Availability of over 130 tracks and option to upload your own
– Save your files in Media Library
– Save and manage your projects in cloud, whenever and however you want
– 24/7 customer support
Empowered by full flexibility and independence from the website, users will be able to easily continue the creation of their video materials on mobile, thus promoting their brand anytime and from anywhere in the world.
Renderforest is an all-in-one branding platform that offers its users the best online branding tools to create high-quality videos, logos, mockups, and websites with minimal time and effort. Created in 2013, the company received the Innovation Matching Grant back in 2015.
Currently, the company has headquarters in Yerevan and a small branch in Gyumri Technology center which was opened with the help of IMG grant.
Tags In