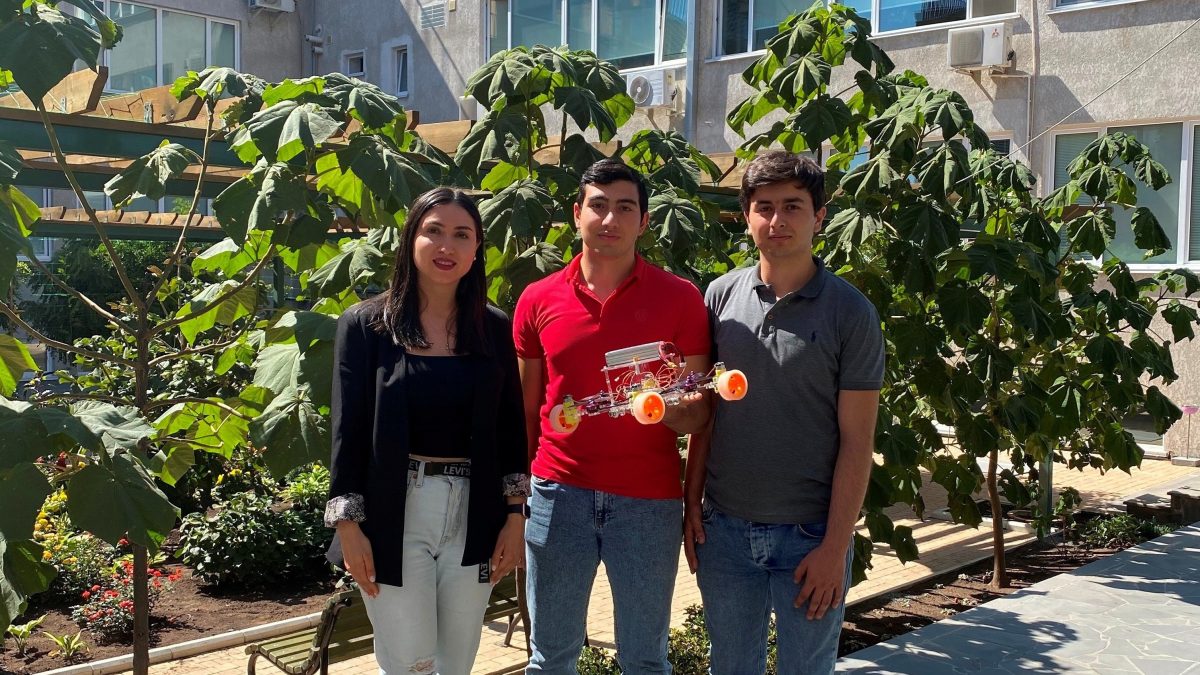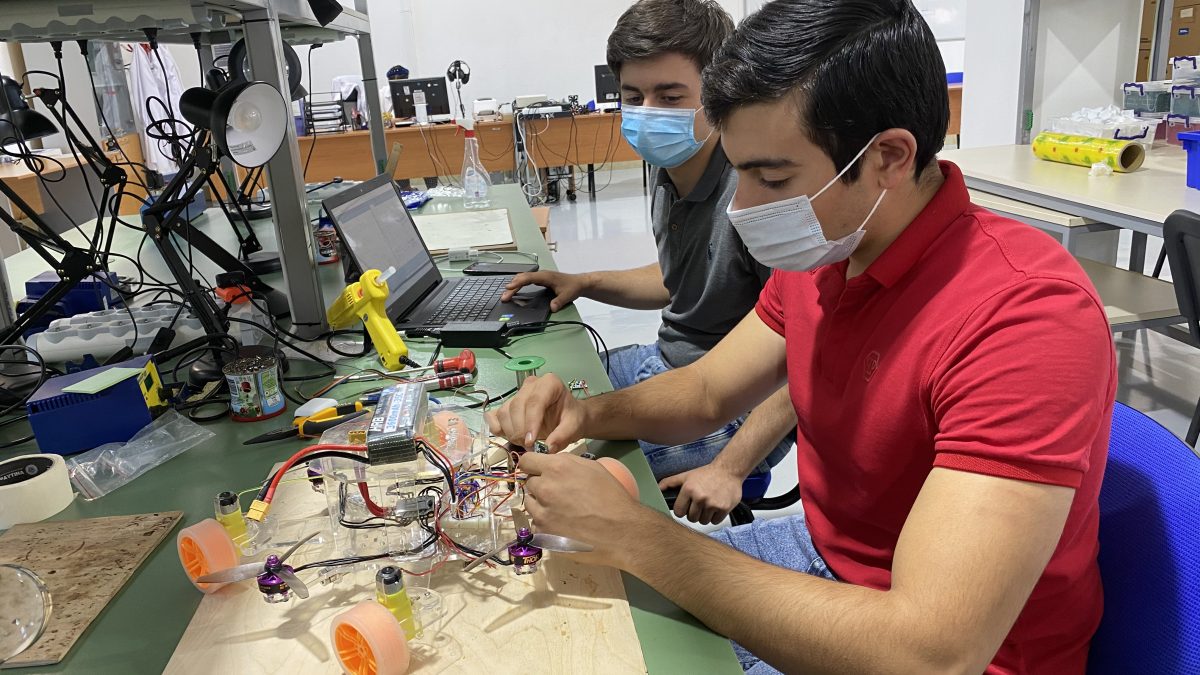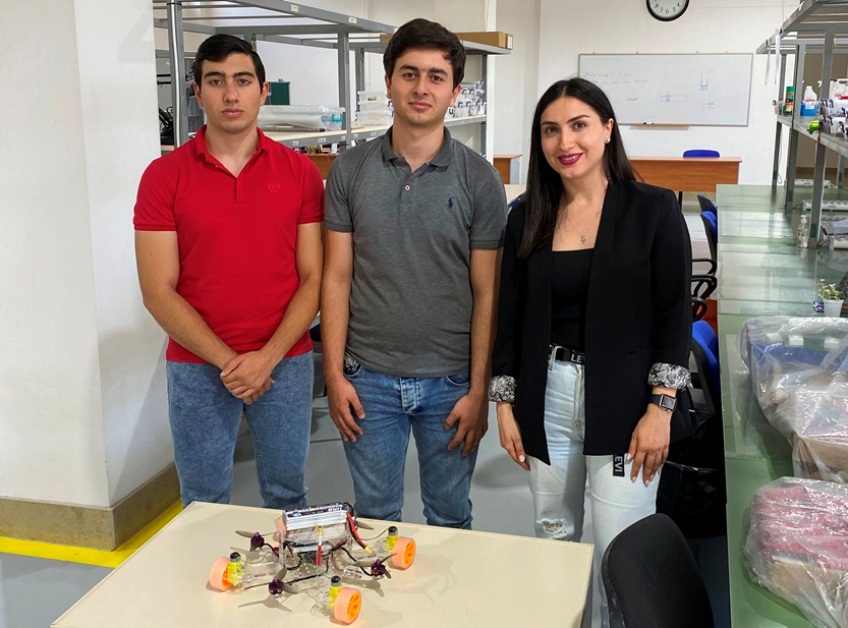 Engineering City School Projects: A Drone with a big prospective
The Engineering City is the place where talented people of different generations contribute equally to various technological projects. The bright example is the impressive work of school-aged children who amaze the community with creative and innovative engineering solutions. 
During this summer, EC's young engineers prototyped and designed an advanced drone WALLPRI model, intended to help the interior design and construction staff become more productive in the sector.
Artak Khachatryan is the person behind the idea and the mentor. The team is composed of three young engineers and programmers – Rafik Simonyan, Babken Abrahamyan, and Narek Khachatryan, who design and make the concept a reality.
Artak Khachatryan currently runs a mechanical engineering and product design company called "A3 Engineering".  Babken and Rafik, who will soon continue their studies at the NPUA (National Polytechnic University of Armenia) "Automation" faculty, have recently graduated from NPUA high school and have been studying in the Armenian National Engineering Laboratories (ANEL). Narek Khachatryan has majored in Radio Physics at South Federal University (Rostov-on-Don) and is now a young professional in hardware engineering. The technical advisor for the team is  Aram Ghukasyan, director of the workshop at Engineering City.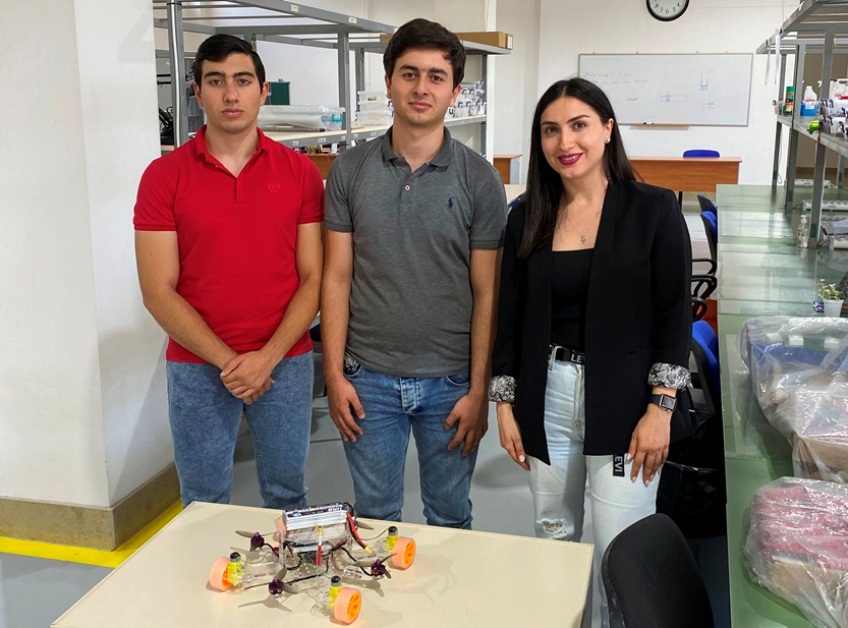 The creators insist that the technology behind the drone is revolutionary by its nature, and it will radically change the working culture in such areas as interior construction, renovation, and design. Not only can the drone perform high-precision drafting and measurements, but can also create new types of decorations and images. The drone's most significant advantage is that it is equipped with various tools, commonly used for different purposes, gathered in one place and, thus, it is now possible to carry out multiple tasks using one device.
It is worth noting that after the drone's production and release, people will no longer be supposed to buy six different types of equipment and will use only one instead.
The team adds that after the prototyping and testing phase is completed, they expect to start production and accept orders. The WALLPRI  drone will, according to its developers, target mainly international markets.