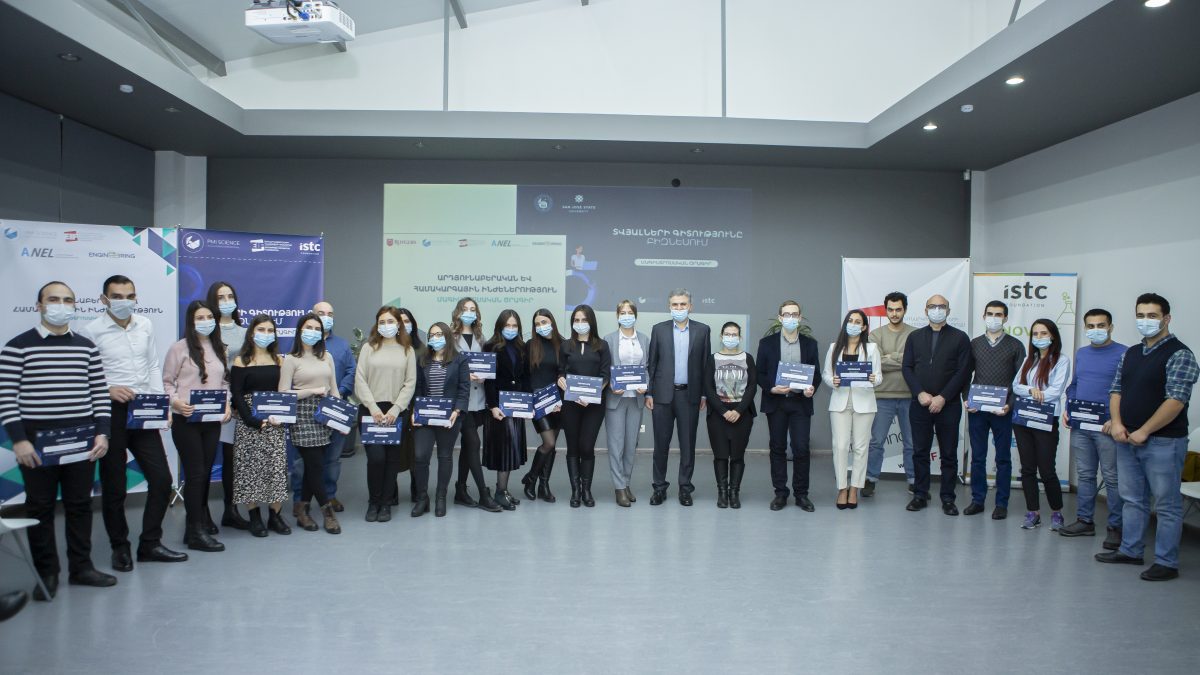 Data Science for Business: Next generation of data scientists are getting educated with the support of EIF and PMI Science
The admission is open for "Data Science for Business" master's degree program at Yerevan State University. Check out the details here.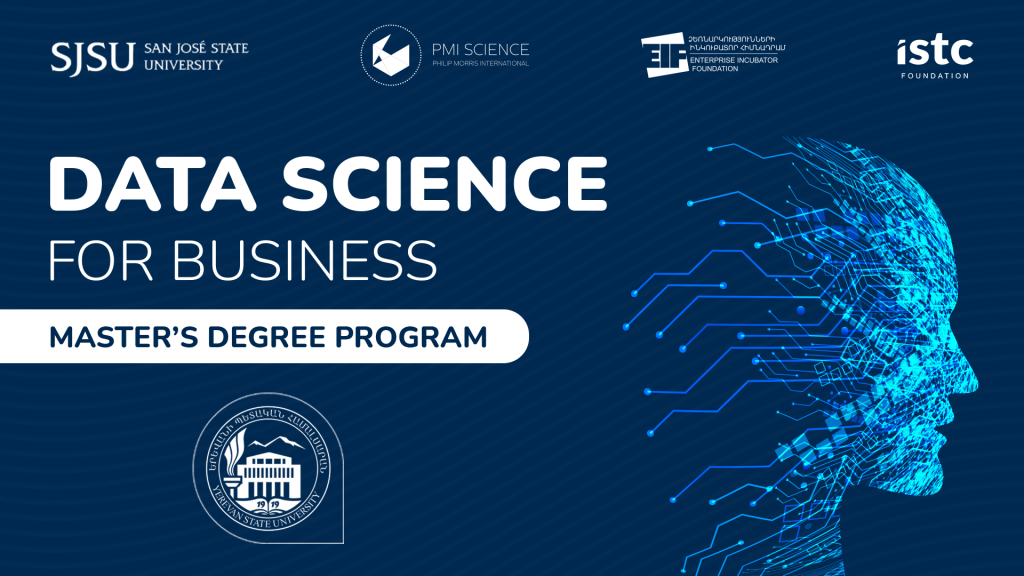 One of the most significant accomplishments of the collaboration between Enterprise Incubator Foundation and PMI Science in recent years is the implementation of the YSU "Data Science for Business" master's degree program since 2017.
The two-year program, which aims to drive generations of data science professionals with the knowledge and skills to solve real-world problems, allows students to participate in the global data revolution by connecting theory and practice. The unique model of the program combines the efforts of Yerevan State University (YSU), San Jose State University (SJSU), Enterprise Incubator Foundation (EIF), Innovative Solutions and Technologies Center (ISTC) and PMI Science to bring world-class education to Armenia.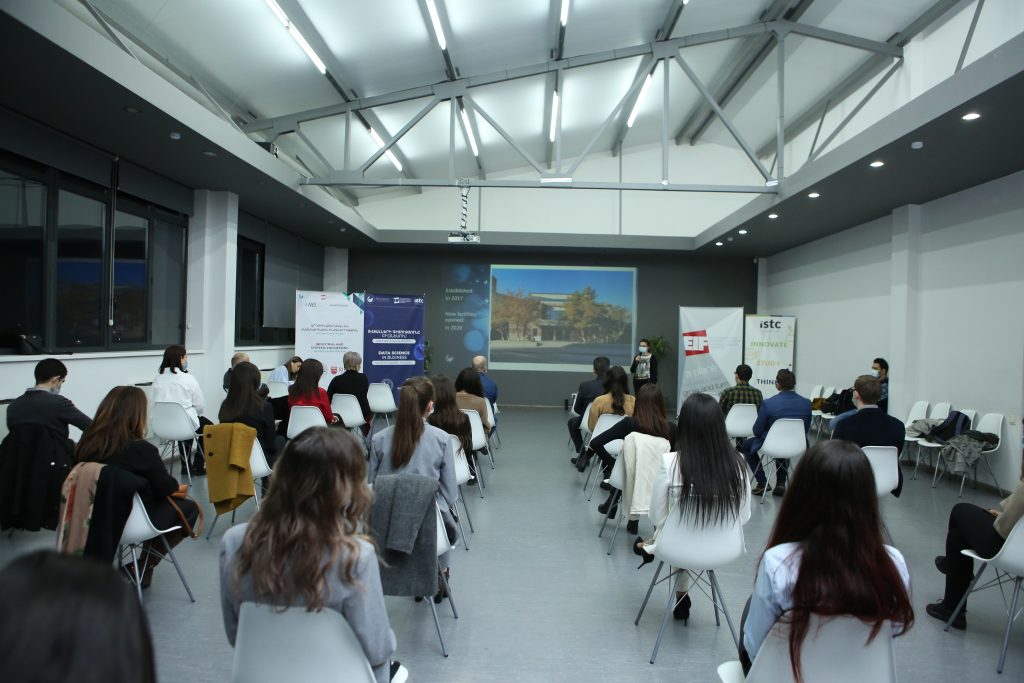 The partnership with San Jose State University allows students to continue the second year of the program in Silicon Valley and work at global companies as interns.  There are also countless opportunities for specialists and students to engage in various joint research projects.
Another benefit of the program is the possibility to receive financing from EIF with the support of PMI Science. In 2020, the best 20 students of the program benefited from this opportunity.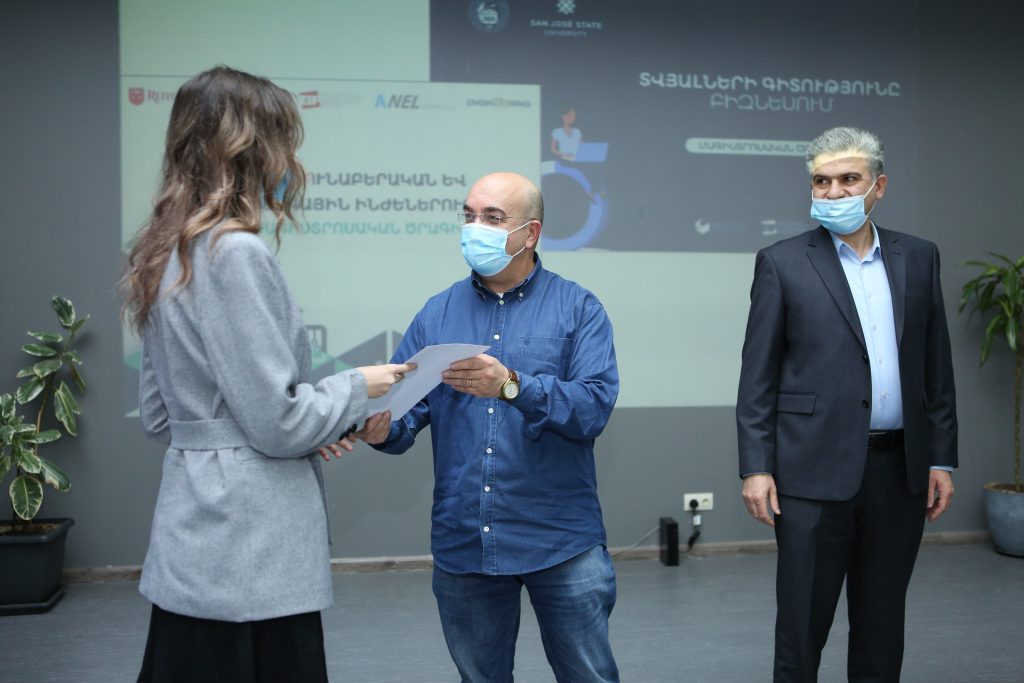 To summarize, the program is designed to prepare a new generation of data-driven and innovation-oriented professionals who will be able to work with large-scale data in the key areas of business intelligence, customer analytics, data modeling, and management.
This year 12 students graduated from the program by already having successful career achievements. The admission is open to study at the program, so hurry up to apply.