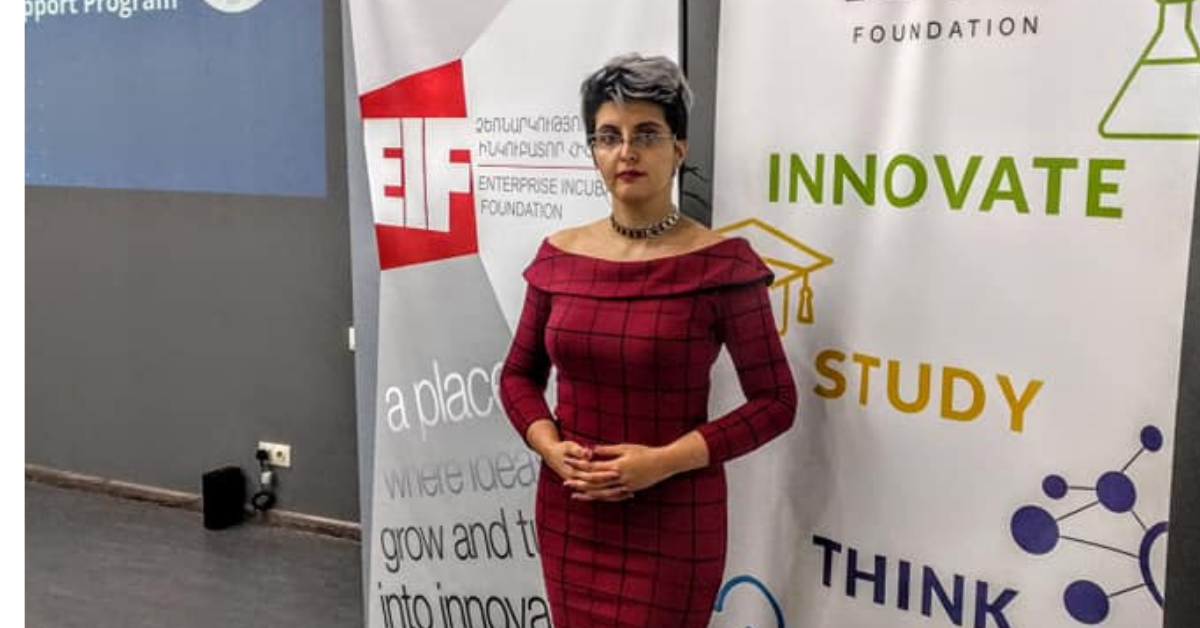 PhD Support Program fellow Bella Babayan: talented not only in science but in art as well
PhD Support Program, implemented by the Enterprise Incubator Foundation with the support of PMI Science, provides funding and support to young scientists from different institutions of Armenia to carry out their research and scientific projects.
Since 2018, the program has supported 30 PhD students in areas such as Material Science, Biomaterials, Toxicology, Electronic Engineering, Data Science, Machine Learning, Applied Mathematics, and Applied and Experimental Physics.
EIF Blog has talked to Bella Babayan, one of the winners of the PhD support program in 2020.
In science since 11
Bella was introduced to science at the age of 11, when she read the Soviet encyclopedia for children. Having fallen in love with biochemistry and nuclear physics, Bella devoted her studies to the resistance and protective potential of live organisms 3 years later, when she entered the Yerevan State University (YSU). She has been the youngest student ever studied at the Faculty of Biology at YSU.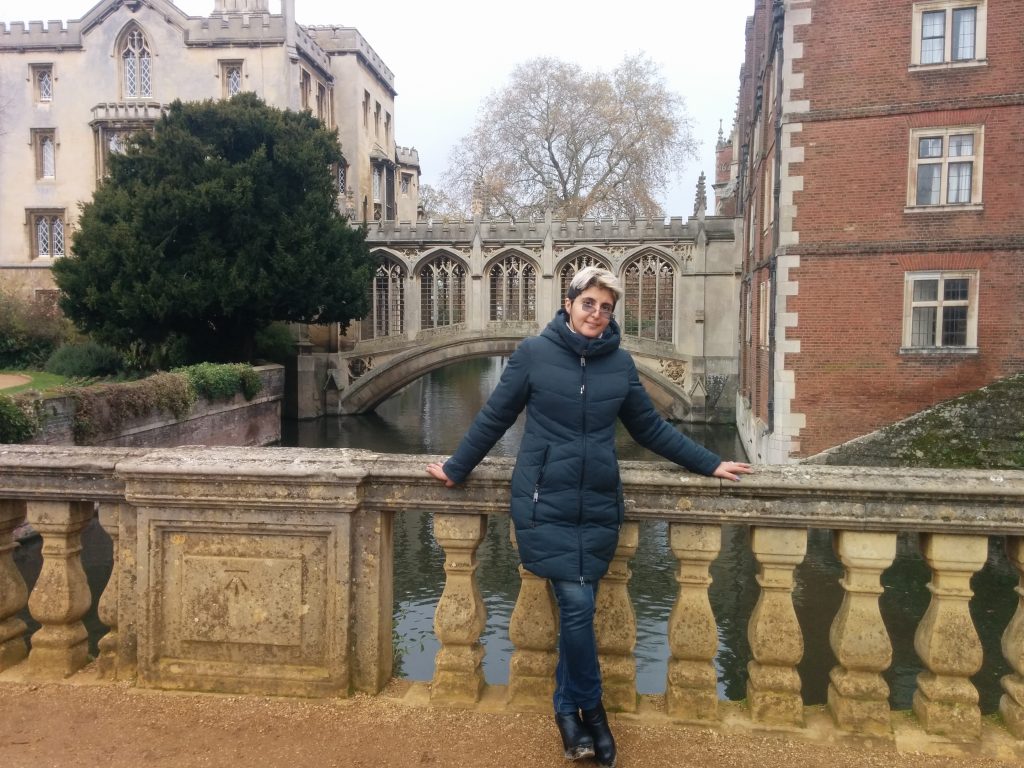 "My Bachelor's thesis was about DNA repair after the X-Ray and UV radiation exposure, and my Master's degree was devoted to heat shock proteins and their protective functions," said Bella.
Since then, she has worked in several renowned institutions, including Laboratory of Radiation Biophysics of Yerevan Physics Institute and IFOM, FIRC Institute for Molecular Oncology in Milan, Italy.
Implementing research that won several awards
Currently, Bella studies multiple antimicrobial resistance of bacteria and the methods against it.
"Antibiotics are added to almost every type of agricultural product, which increases our microbe protection adaptation. As a result, we see a growing number of disorders that are caused by drug-resistant pathogens and therefore impossible to treat with antibiotics," explained Bella.
This is why she is searching for novel safe antimicrobial agents which are based on natural sources, such as tartaric acid. "It is one of the most common substances in plants and absolutely safe," assured Bella.
The research is going well: Bella and her colleagues under the supervision of Dr. Aram R. Mikaelyan from the National Polytechnic University of Armenia (NPUA) have got compounds that can be potentially used in the food industry against spoilage agents and in agriculture against bacteria which cause diseases in animals and crops. These compounds, according to Bella, can also be potentially used in medicine for patients with chronic immune deficiencies. Now the research takes place in 3 Scientific structures: NPUA, "Armbiotechnology" SPC, NAS RA and Russian-Armenian University (RAU). The primary research results have already won several awards, including "Best Paper Presentation" from Cambridge University, UK.
It is twice as important for scientists to receive support when their country is going through hard times, says Bella.
"It's very important to know that your research is still interesting for potential investors," she noted.
Bella's degrees aren't outside the norm in her both scientific and artistic family – it is a tradition to have more than one. The granddaughter of two famous artists (Rafael Poghosyan and Rafael Babayan) and honored cardiologist of USSR (Gemma Avetisyan) has a Bachelor's degree in music and a range of first prizes from international classical music competitions. Currently, Bella is a singer and lyrics-writer at Aerriisse Georgian-Armenian International Experimental Metal Music Project. Two other passions of her are poetry and ancient civilizations: she does poetic translations and reads ancient Scandinavian runes and cuneiform of Ugarit. "Besides, I play piano!" Bella added with a smile.
Bella's advice for aspiring scientists
"Choose the profession by heart. Believe in your abilities and never betray your path for commercial success. Secondly, find the balance between trusting your own brave young voice and taking the advice of more experienced people. And the final point, which is a Bible of every explorer, is to be honest with yourself and patient in failure. Remember: both fails and victories are steps to success!" Bella observed.