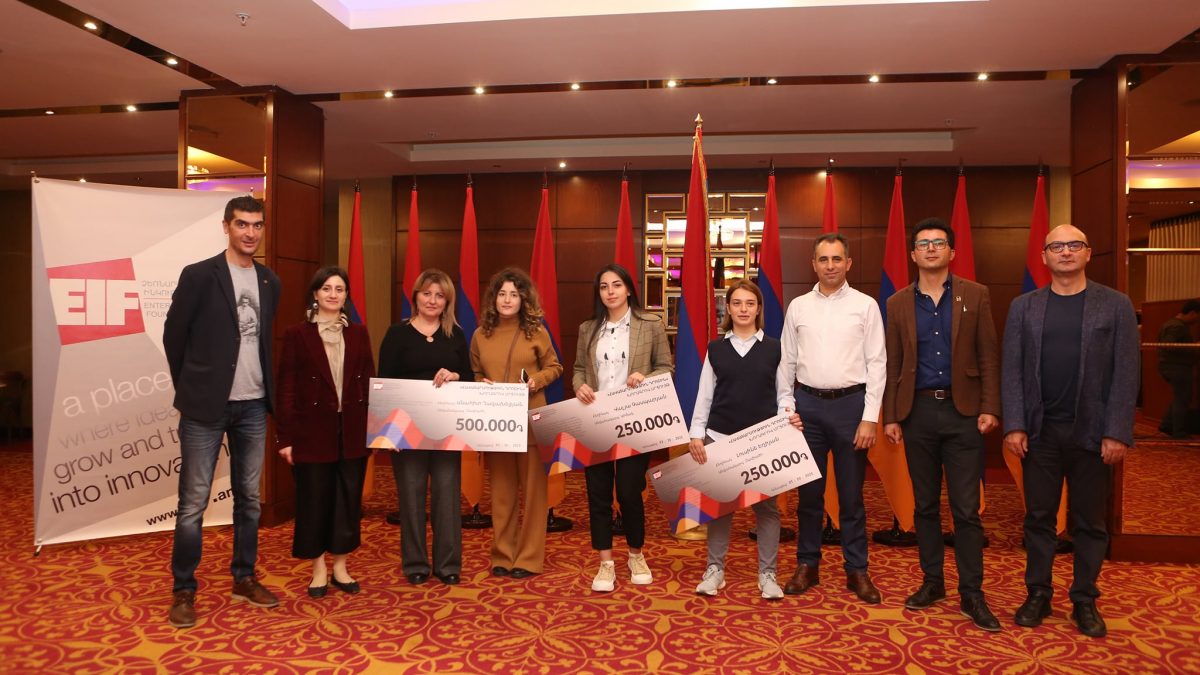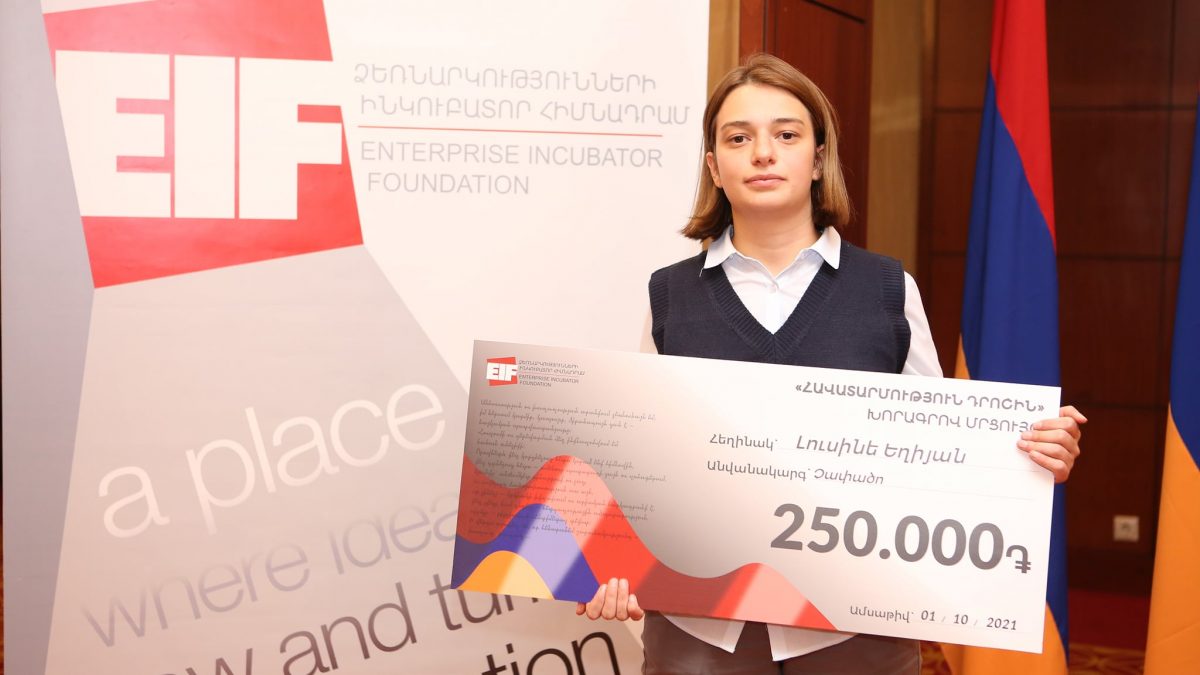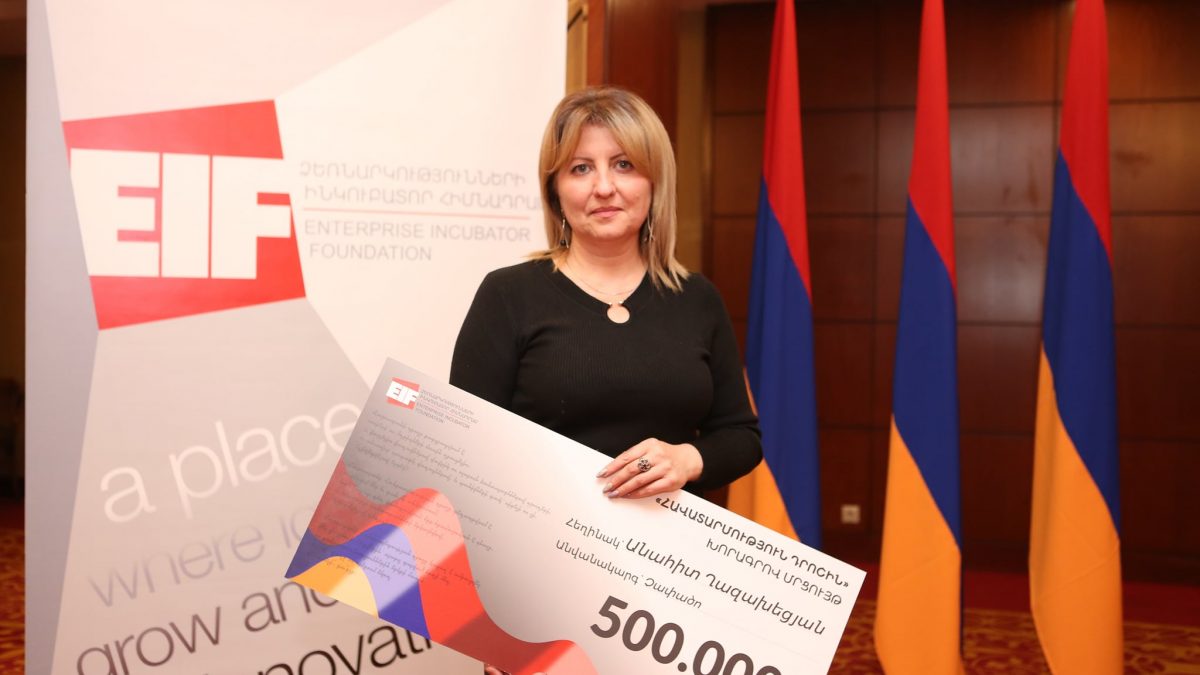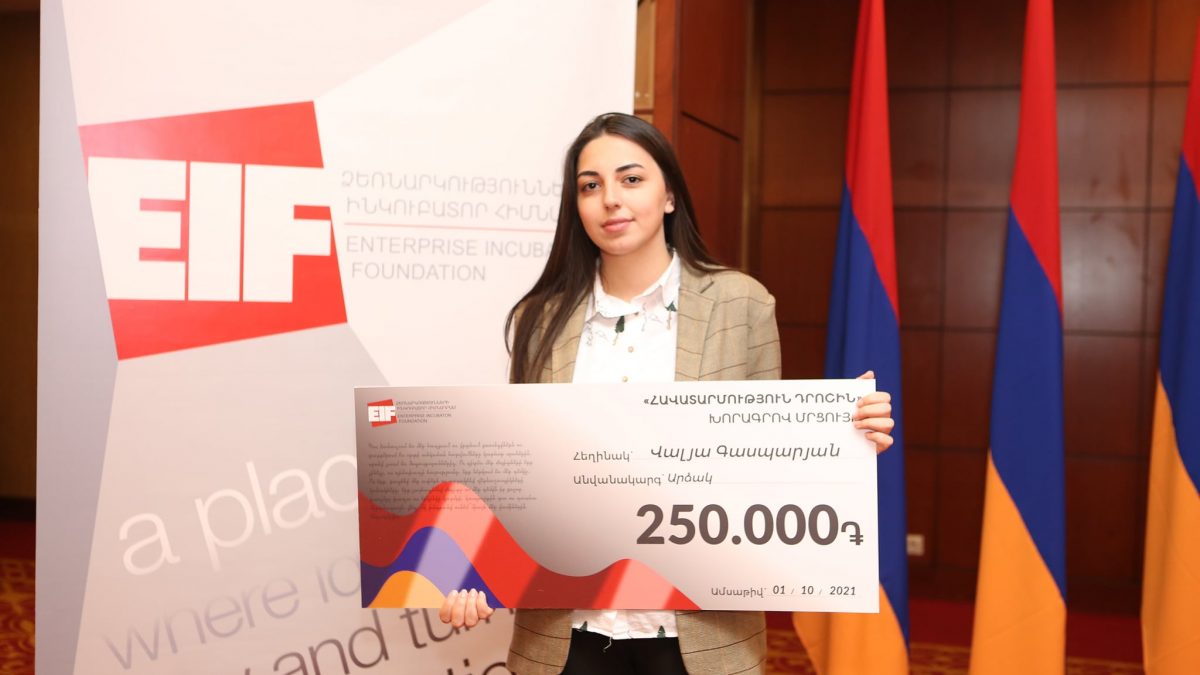 Growing respect for Armenian national values and state symbols: EIF announces winners of "Allegiance to the Flag" contest
On October 1, the Enterprise Incubator Foundation (EIF) has summed up the results and announced the winners of "Allegiance to the Flag" contest, held with the support of "Menq" Foundation for Popularization of State and National Values.
The main objective of the contest was to form a deeper understanding and respect for national values and key symbols of Armenian statehood – the flag, the coat of arms, and the anthem – among teens and young adults. The knowledge about how these symbols came to be and what they represent is necessary for any Armenian, especially in the light of the tragic events of 2020 – the war in Artsakh, the loss of thousands of lives, the flow of displaced Armenians. Now is the right time to renew the appreciation Armenians feel for having an independent republic.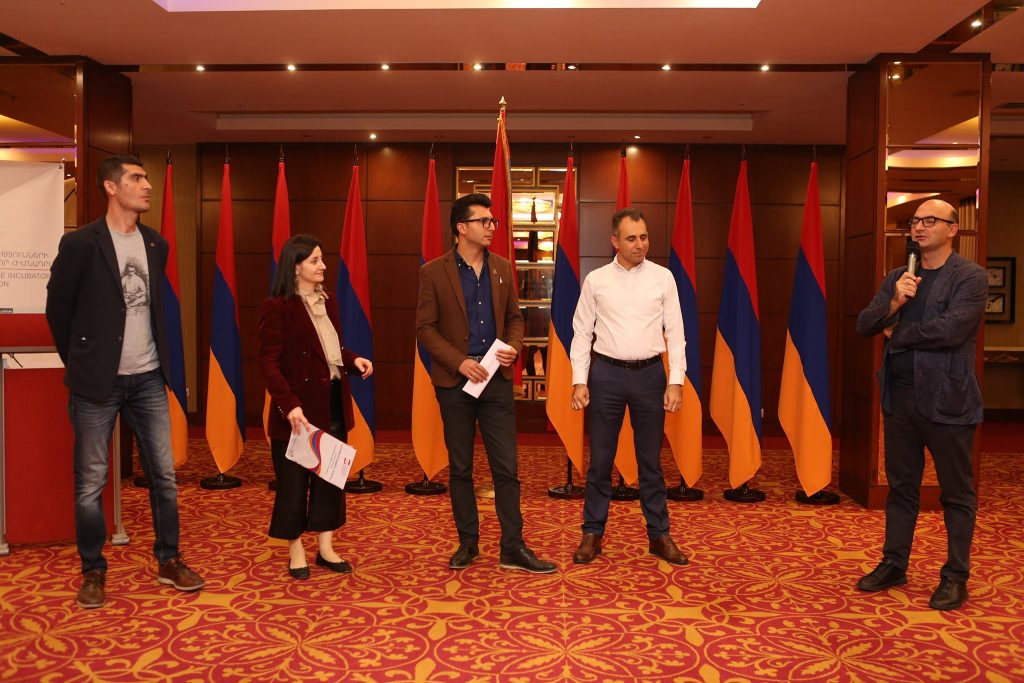 "Apart from purely technological programs, EIF is heavily involved in projects aimed at forming and strengthening respect for Armenia's sovereignty, state building, and state symbols. That was our motivation for announcing the contest with the topic of pledging allegiance to Armenia's flag on the Day of Constitution and State Symbols of our republic," said EIF's founding director Bagrat Yengibaryan.
According to him, the foundation considers it a crucial mission to teach young Armenians not only technological skills, but also dedication to securing advancement of the country.
The contest featured 53 works by 38 contestants, with 21 in the prose category and 32 in the poetry. There were no restrictions on age and profession of the applicants. The works have been assessed by the following criteria: structure, language, style, and originality of the text.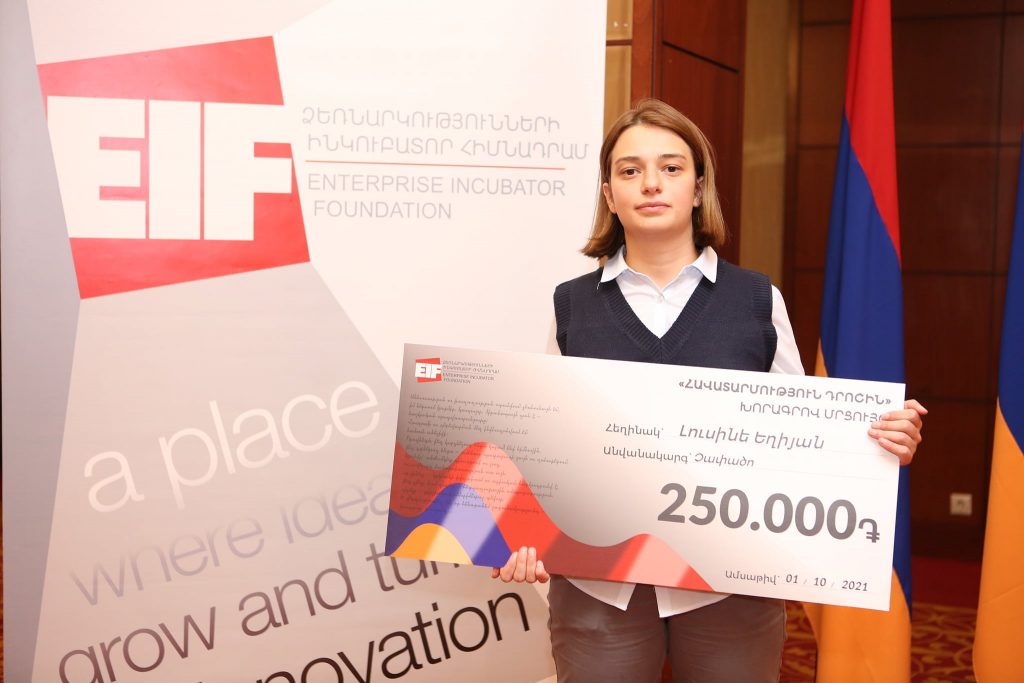 The prize fund of AMD 1,000,000 has been divided between the three authors of the best works from both categories.
In poetry, Anahit Ghazakhetsyan took home AMD 500,000 – a combined prize for 2 works, and Lusine Yeghiyan won AMD 250,000.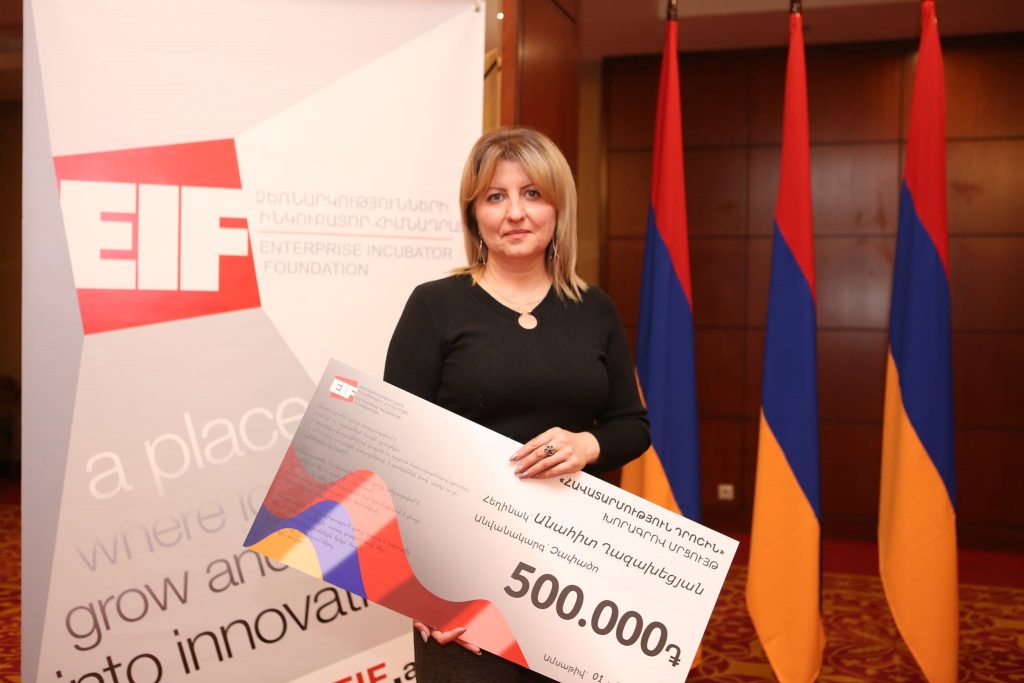 In prose, Valya Gasparyan is the winner of AMD 250,000 prize money.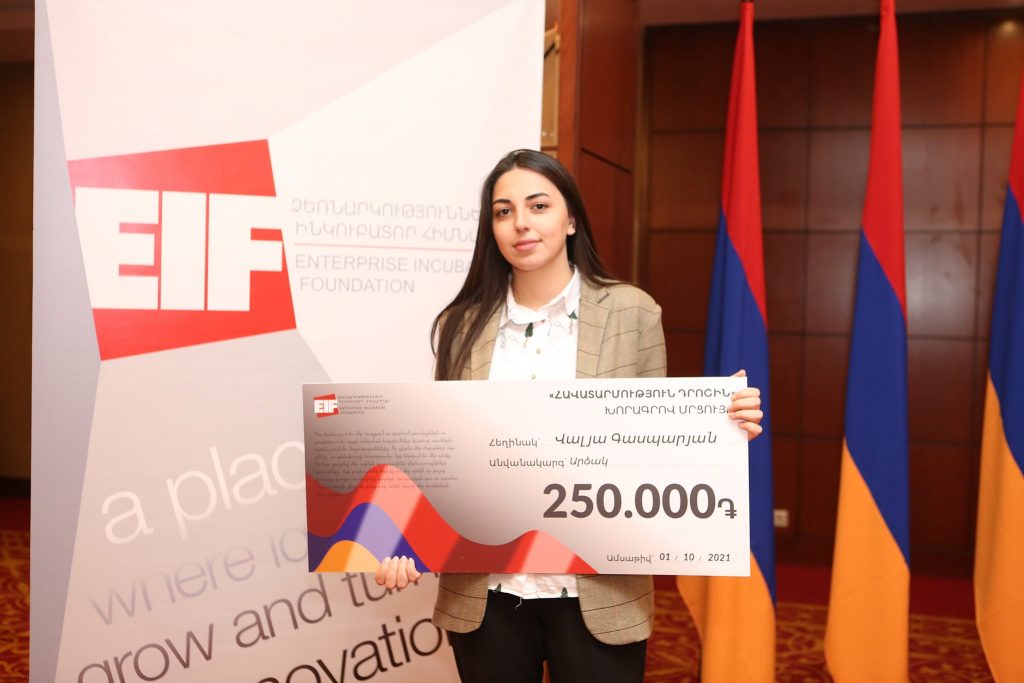 The jury featured experienced professionals from various fields:
Hasmik Hakobyan – literary critic, Editor at Granish literary community,
Arqmenik Nikoghosyan – literary critic, Editor-in-Chief at Antares Publishing House,
Armen Sargsyan – poet, Artistic Director of Yerevan Book Festival,
Pavel Sargsyan – Founding Director of "Menq" Foundation for Popularization of State and National Values,
Mariam Davtyan – Director of Zimast consulting company,
Zhenya Azizyan – Project Manager at EIF.
EIF extends warm congratulations to the winners and wishes them all the best in their literary careers! Contests such as "Allegiance to the Flag" not only strengthen the respect for Armenia's state symbols, but also highlight the talent and the patriotism of young Armenians.