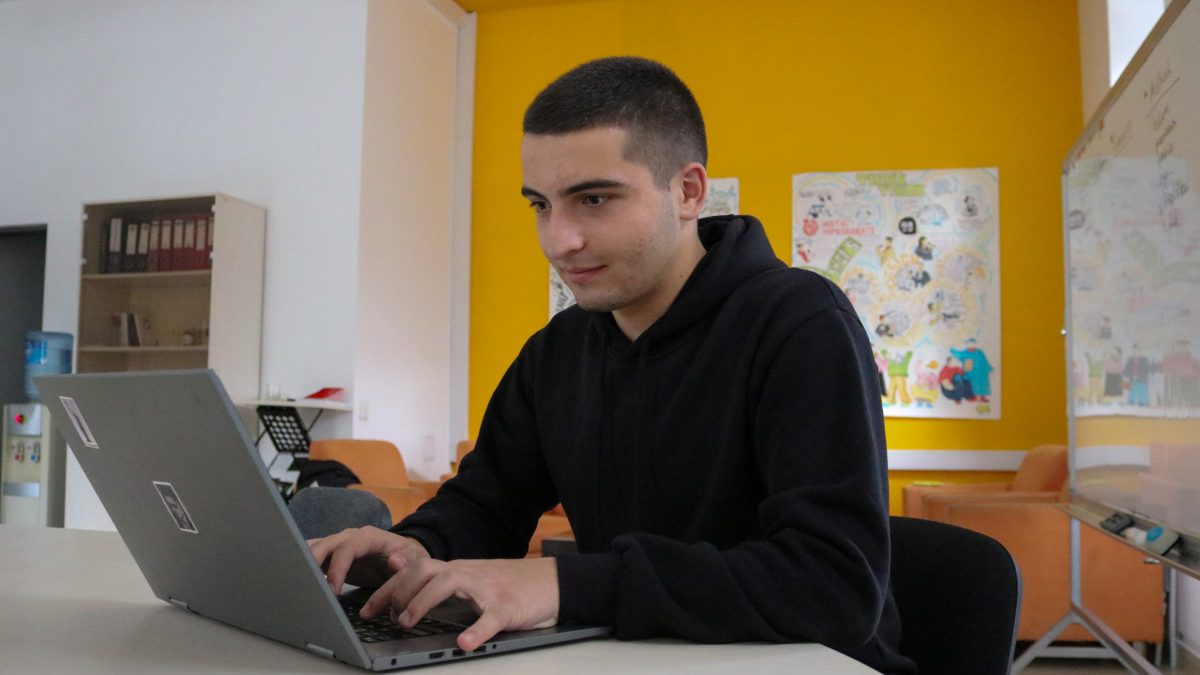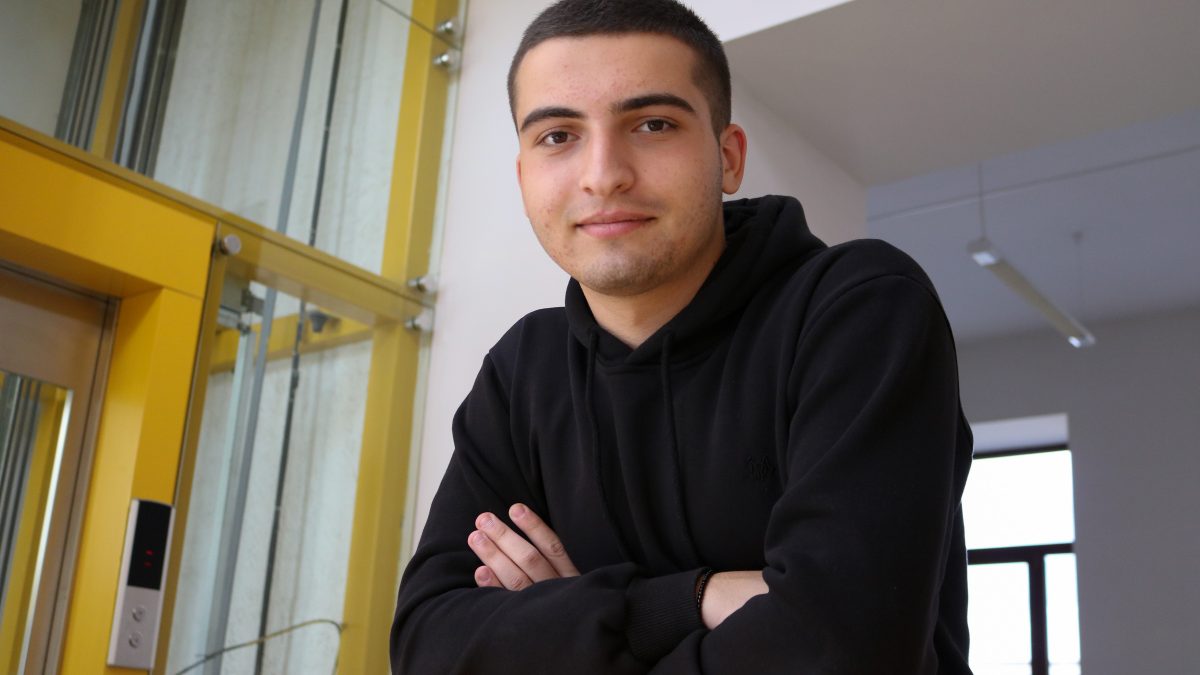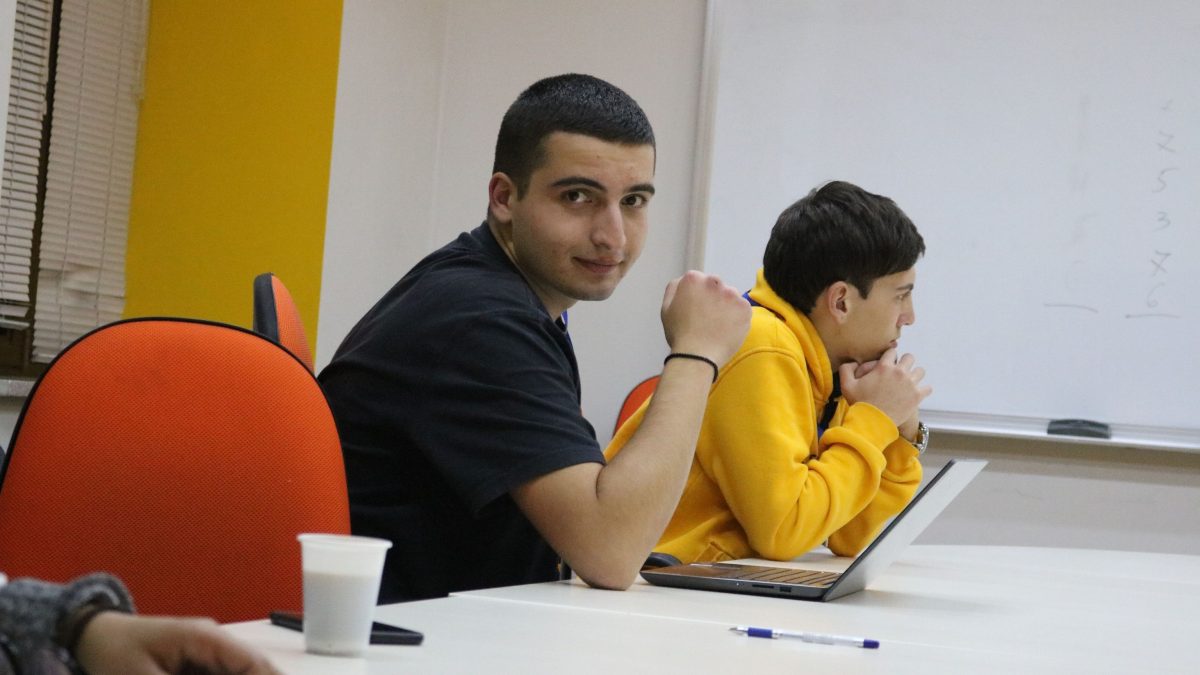 At 16, GTC Ambassador Narek has a startup and big local growth plans
The IT industry continues to grow in Armenia's regions, accelerated by the local technology centers. Gyumri Technology Center (GTC) is one of the places where both Armenian and foreign companies are welcome to open offices and encouraged to hire local talent. 
Narek Tamazyan is just 16 years old, but his burgeoning career in IT has already marked down Yandex Programming School, implemented by GTC (year 2019-2020) and the role of a GTC Ambassador.
"Self-education and self-improvement are very important," Narek said, describing his first steps in IT. "Nobody taught me Javascript and UI/UX – I learned on my own in two years."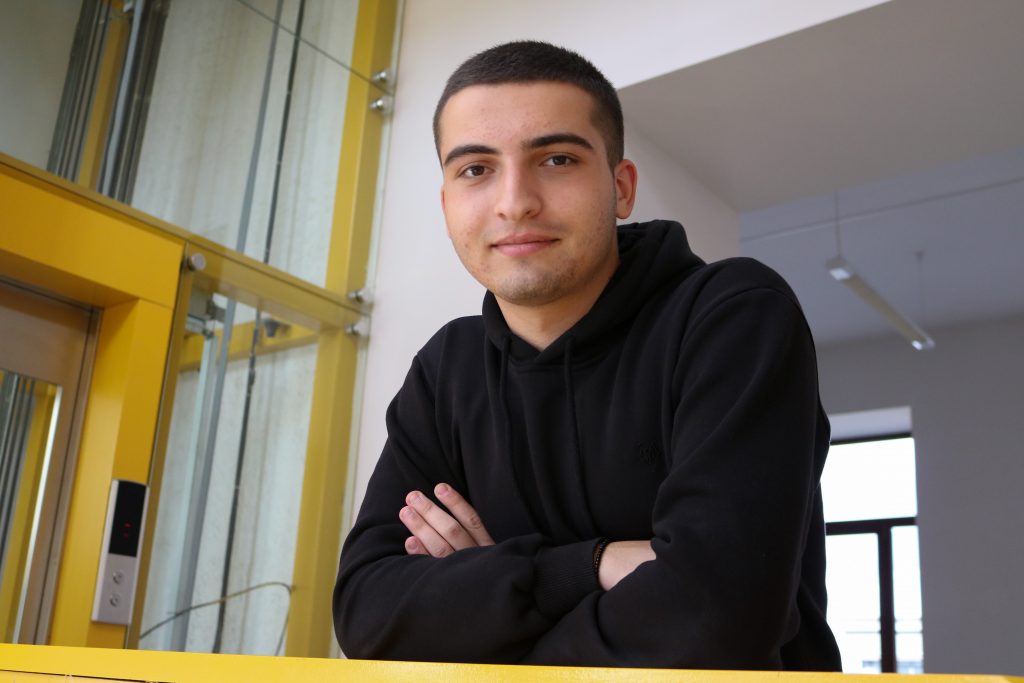 Narek has been doing freelance projects since the age of 15, and recently, he has established a small startup together with a group of friends. The business activity goes parallel to education: Narek is enrolled in Google's remote UX training course.
"I'm interested in volunteering too," added Narek. "I participated as a volunteer in the "Empowering females through capacity building to promote tech in non-tech sectors" program. My job was to help the teams make their own websites, assist with branding and packaging. I really enjoyed the experience."
Narek's plans for the next few years revolve around developing his startup and creating new opportunities for his hometown and community.
"I definitely see myself staying in Gyumri, studying and working here," said Narek.
Gyumri Technology Center (GTC) has been established by the Enterprise Incubator Foundation, the RA Government and the World Bank. The mission of the Center is to turn Gyumri into a regional and international center of information and high technologies.