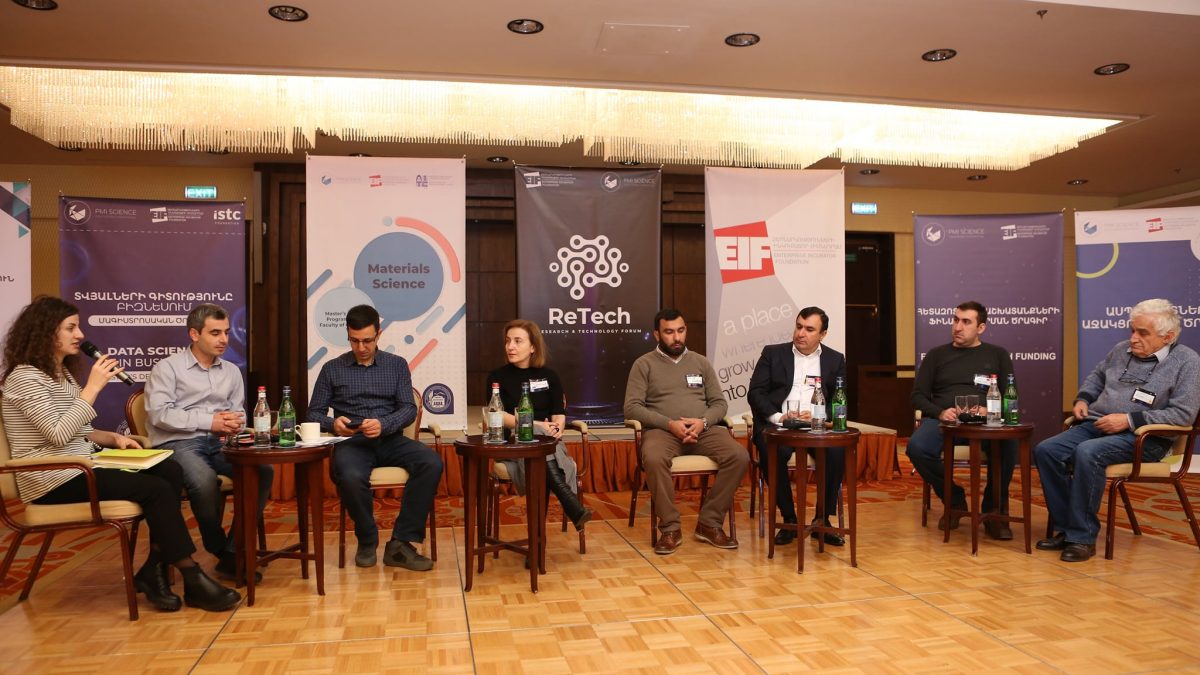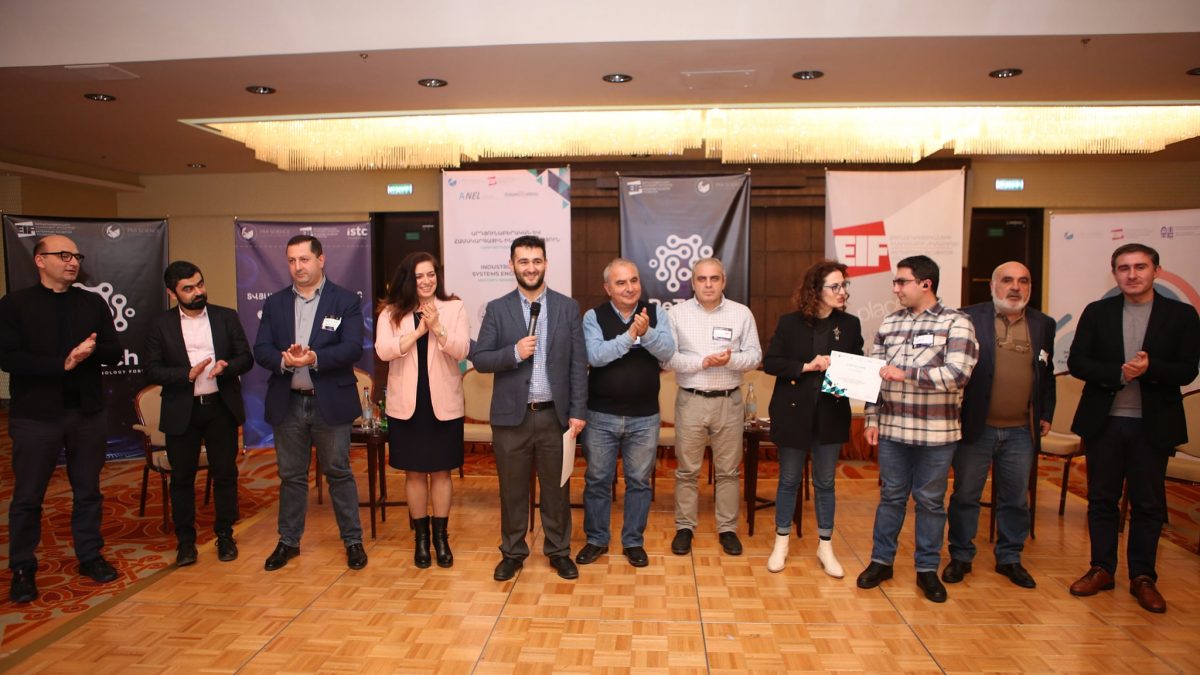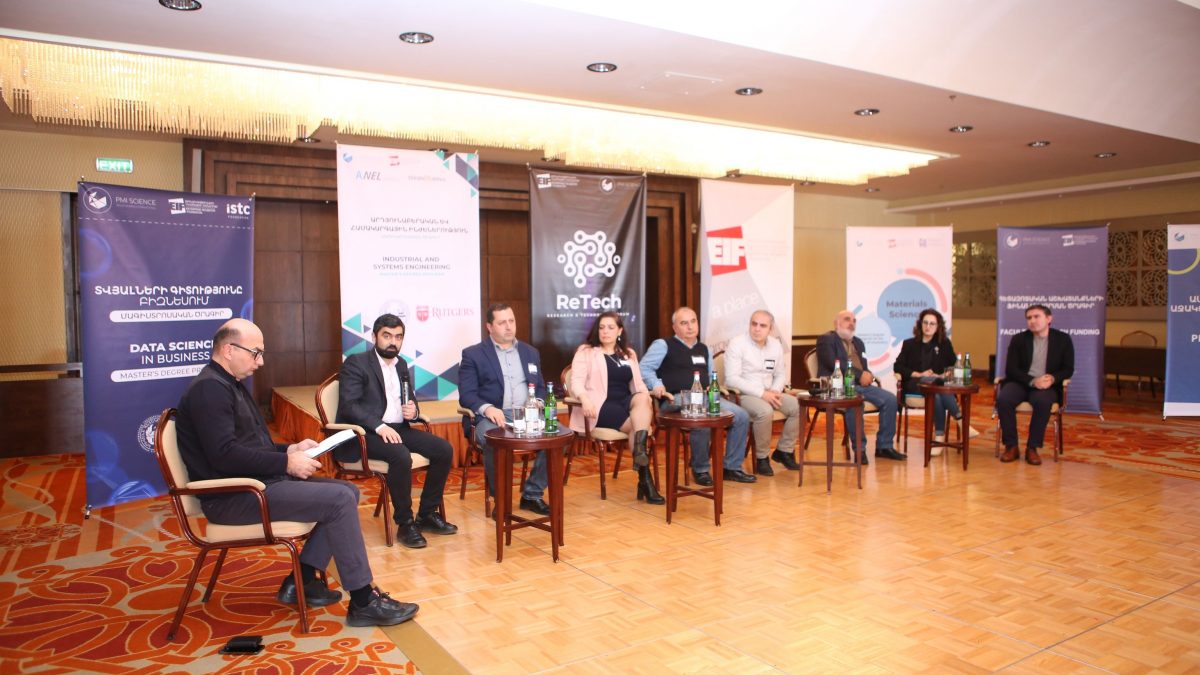 EIF and PMI Science initiated ReTech 2021 Forum, a networking platform for Armenian scientists and researchers
On December 25-26, Enterprise Incubator Foundation hosted the Research and Technology (ReTech) Annual Forum in Tsaghkadzor, Armenia.
The event was organized with the support of PMI Science to establish a cooperation and networking platform for Armenian scientists, researchers, representatives of the private sector engaged in different fields.
In the frame of ReTech 2021 forum awarding ceremonies were held for 6 additional winners of the 2021 Faculty Research Funding Program and for the students selected to get financing to continue their studies at the Industrial and Systems Engineering Master's Degree Program at the National Polytechnic University of Armenia. Both programs are implemented in cooperation with EIF and the support of PMI Science.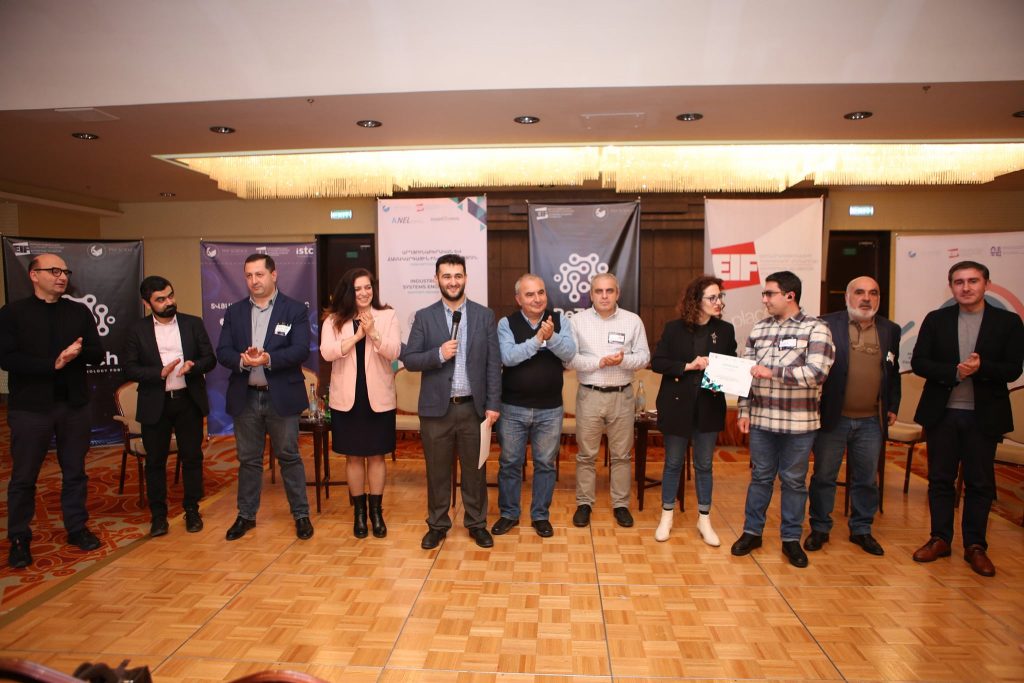 ReTech 2021 has covered another key event as well – the presentation of the development strategy of the Faculty of Chemistry at Yerevan State University (YSU). The comprehensive discussion included also the concept presentation of the new Master's Degree Program in Materials Science, as well as on opportunities and areas of collaboration.
Immediately after the opening speech of the forum, the "Science in Armenia" panel discussion has taken place. The speakers representing the Science Committee of Armenia, different scientific institutes, universities and private sector have exchanged opinions on the importance of science in Armenia, on current challenges of the country's science community, as well as the vectors of development, and discovery of new opportunities.
The forum's framework has also included 4 parallel workshops, attended by scientists, researchers, and representatives of research-driven companies. During the workshops on the topics of "Material Science and Biodiversity of Plants," "Biotechnology andNew Diagnostic Systems," "Alternative Energy," and "Sensors and Nanostructures", the speakers presented the studies and the problems currently existing in the field, answered the questions from the audience, and discussed the potential areas of focus and collaboration.
ReTech 2021 has concluded with a summary of the workshops, closing the two-day event. This year as well the forum has created a productive environment for the members of Armenia's science community to talk over the achievements of 2021 and the plans for 2022.