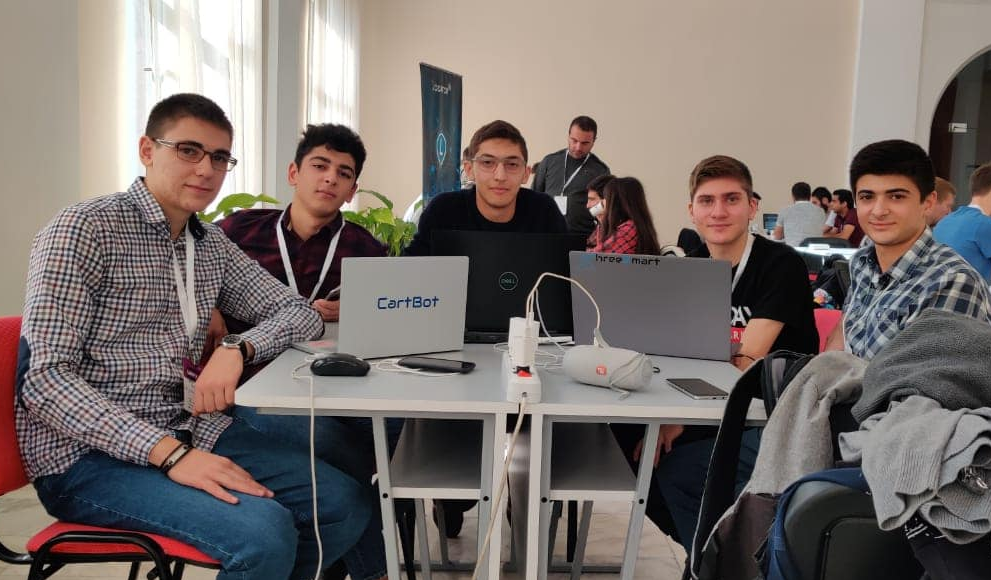 CartBot startup is among the winners of EIF & Philip Morris Armenia tech solutions competition
Enterprise Incubator Foundation and Philip Morris Armenia in partnership with the Ministry of High-Tech Industry of RA have wrapped up "The best tech solutions in non-tech industries" idea competition, aimed at supporting innovative Armenian startups, including those from the regions. These industries, such as agriculture and tourism, are big contributors to Armenia's GDP and regional development in the country.
One of the winning teams is CartBot, creator of an automated cart designed to transport heavy items in airports, shopping malls, and storage areas. The cart can track down users, said the startup's co-founder Zaven Khanamiryan, noting that it is convenient on its own and in a crowded area particularly.
"We deal with this problem very often, so it motivated us to think of a solution," said Zaven. "It seems to be such a simple thing, just one of the actions you do while shopping or traveling, but it actually takes so much time and effort." The solution is even more relevant for malls and storage areas, where shoppers and staff have to move heavy carts around by manually pushing them.
With the funding secured through the idea competition, CartBot will purchase the equipment it currently lacks and build the production prototype of the automated cart. Zaven's team was among the young ones in the competition, and both the organizers and the participants have stressed the importance of engaging young specialists in these types of initiatives.
"Unfortunately, our youth often lacks motivation," noted Zaven. "There are some objective reasons, of course, the engineering sector in our country faces many challenges. This competition was a huge motivation, we need such events to generate creative ideas."
According to him, there is no shortage of ideas, but young Armenians often hesitate to take steps toward implementing those.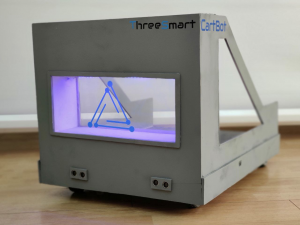 The CartBot team believes in working towards your dream despite the difficulties. "We ought to have faith in our ideas and abilities, find people to work with and implement our ideas. We need to work together to succeed," underlined Zaven.
The tech solutions, presented during the competition, mainly addressed sustainability and alternative energy, rural development, healthcare, hospitality, and education.
"The best tech solutions in non-tech industries" idea competition has contributed to increasing productivity of SMEs in non-tech industries, helped establish partnerships between them and the tech sector, and facilitated regional development through improved competitiveness of the sectors operating in the regions.
Tags In