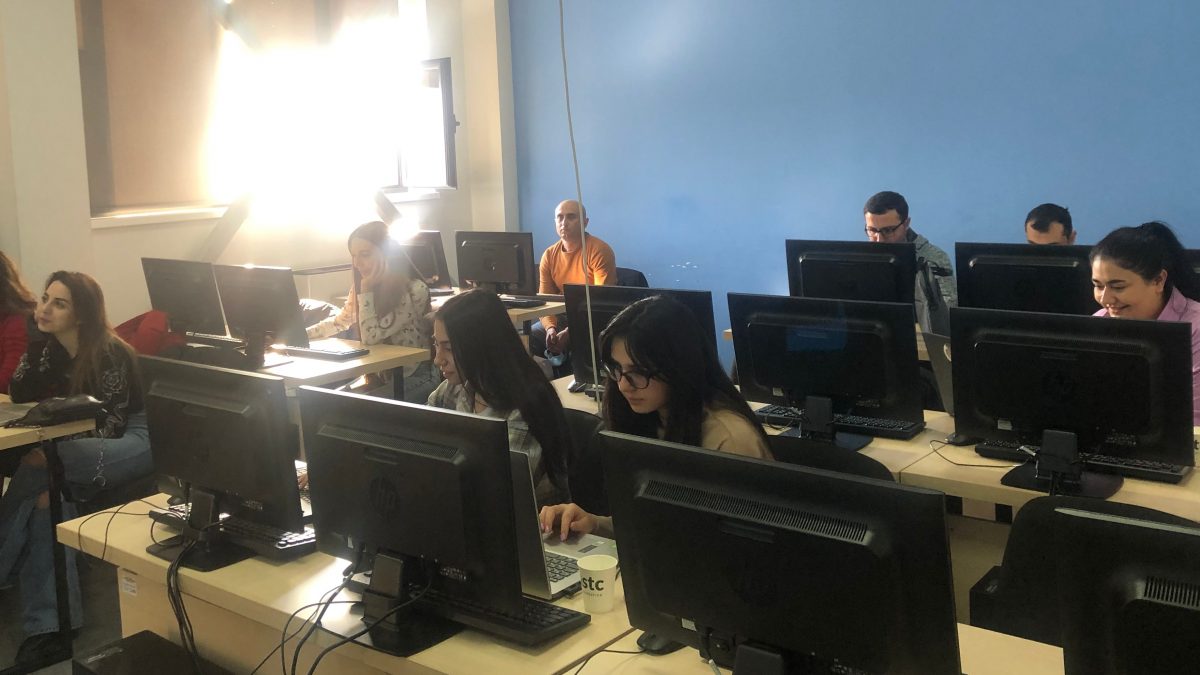 "Fundamentals of Deep Learning" workshop unites 12 participants in the framework of collaboration with NVIDIA Deep Learning Institute
The next hands-on workshop on "Fundamentals of Deep Learning" was implemented on February 12-13 powered by the Yerevan State University's "Data Science for Business" master's degree program in the frame of the collaboration with NVIDIA Deep Learning Institute (DLI).
These series of workshops are regularly organized in partnership with Enterprise Incubator Foundation (EIF) and Innovative Solutions and Technologies Center (ISTC), with the aim to provide a practical top-quality learning experience for the students and professionals in their early stage of career.
The certified NVIDIA DLI ambassador lecturers of the YSU "Data Science for Business" master's degree program (implemented through the cooperation of Enterprise Incubator Foundation and NVIDIA DLI) conduct continuous workshops.

The participants were required to have basic experience in Python, be familiar with matrix operations and functions, and speak fluent English. These workshops are conducted free of charge for the eligible participants: verifiable academic students, staff, and researchers with an innovative and progressive mindset.
The workshop focused on the basics of deep learning through training and deployment of neural networks. During the 2-day course, participants implemented common deep learning workflows (Image Classification and Object Detection), experimented with strategies for increase of performance and capability (data, training parameters, network structures), and deployed networks to solve real-world problems.
The cohort of this workshop was quite diverse with 12 young participants including both the beginners eager to learn everything and people interested in more specific topics such as computer vision. At the end participants shared their impressions, noting that now they feel confident in understanding deep learning and ready to apply learnt knowledge and skills. According to them, one of the best parts of this workshop is working with the NVIDIA DLI resources and labs. Another big positive factor is the opportunity to share thoughts and experiences with others.
Deep learning is an important and dynamically developing area of machine learning, and EIF is happy to see high-quality skills and knowledge become accessible to Armenian specialists. Most of the participants have already received certificates of successful completion of the training, enhancing their professional portfolios.