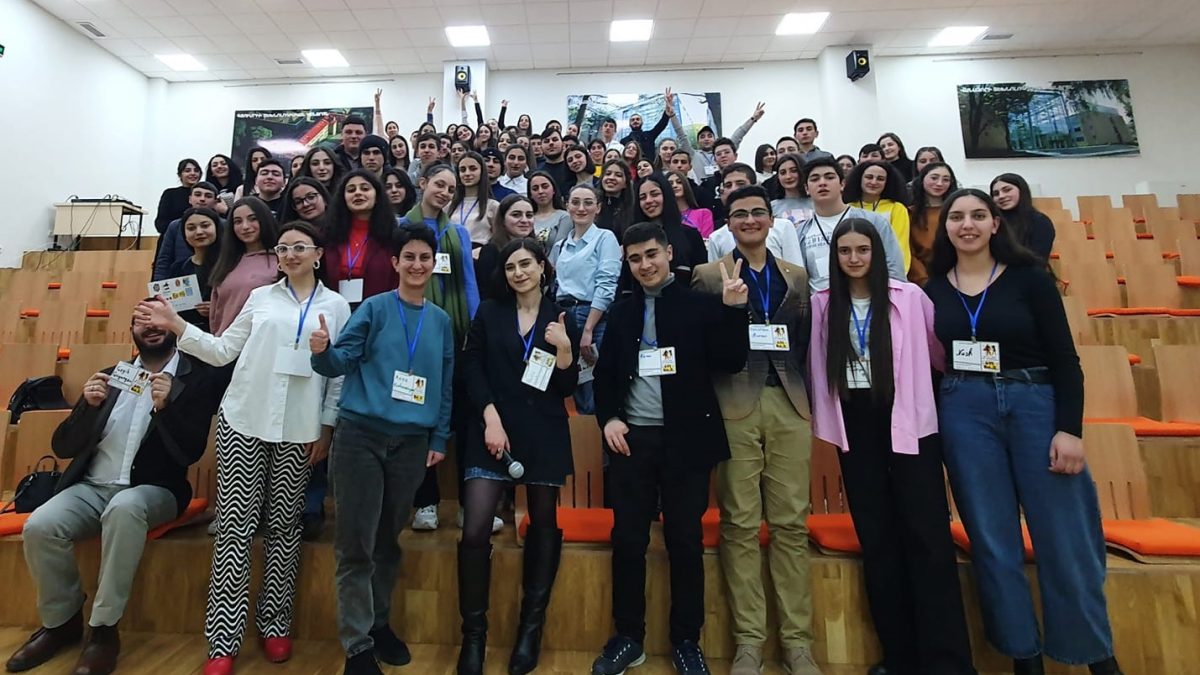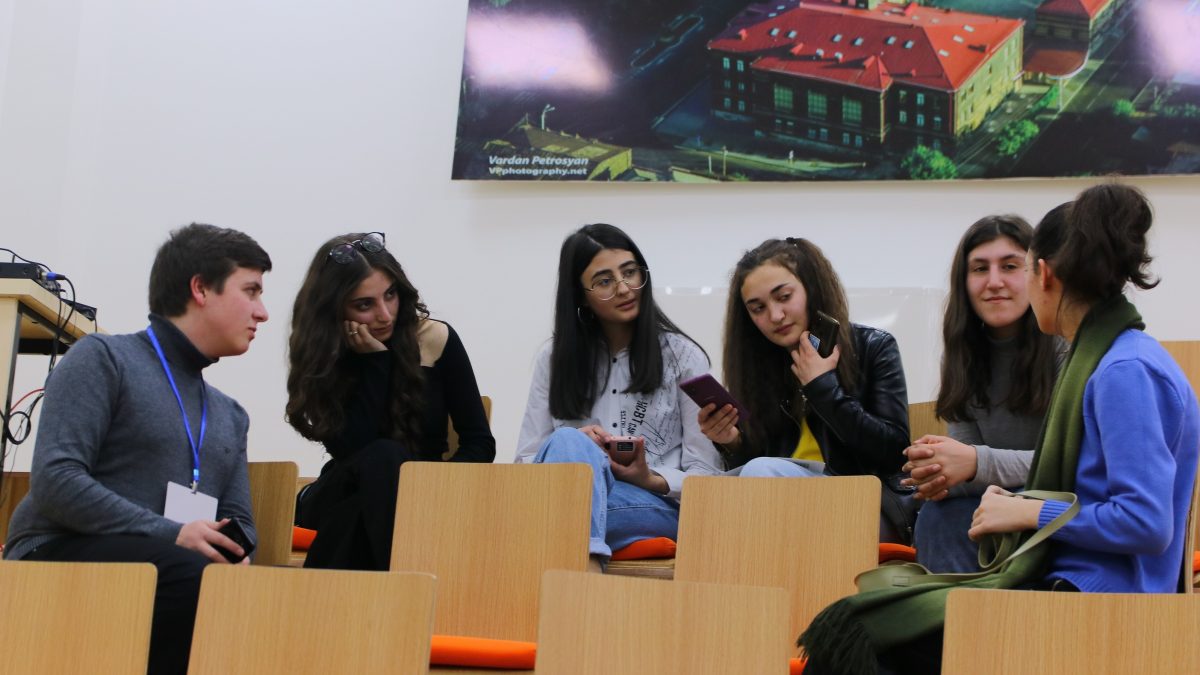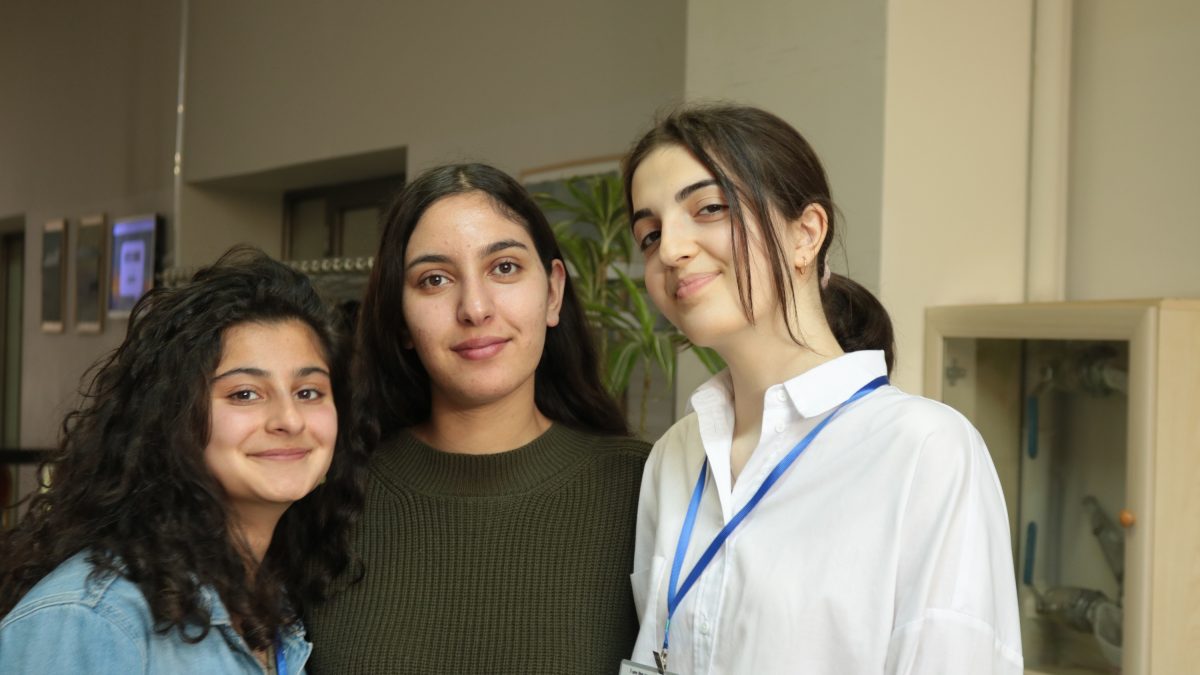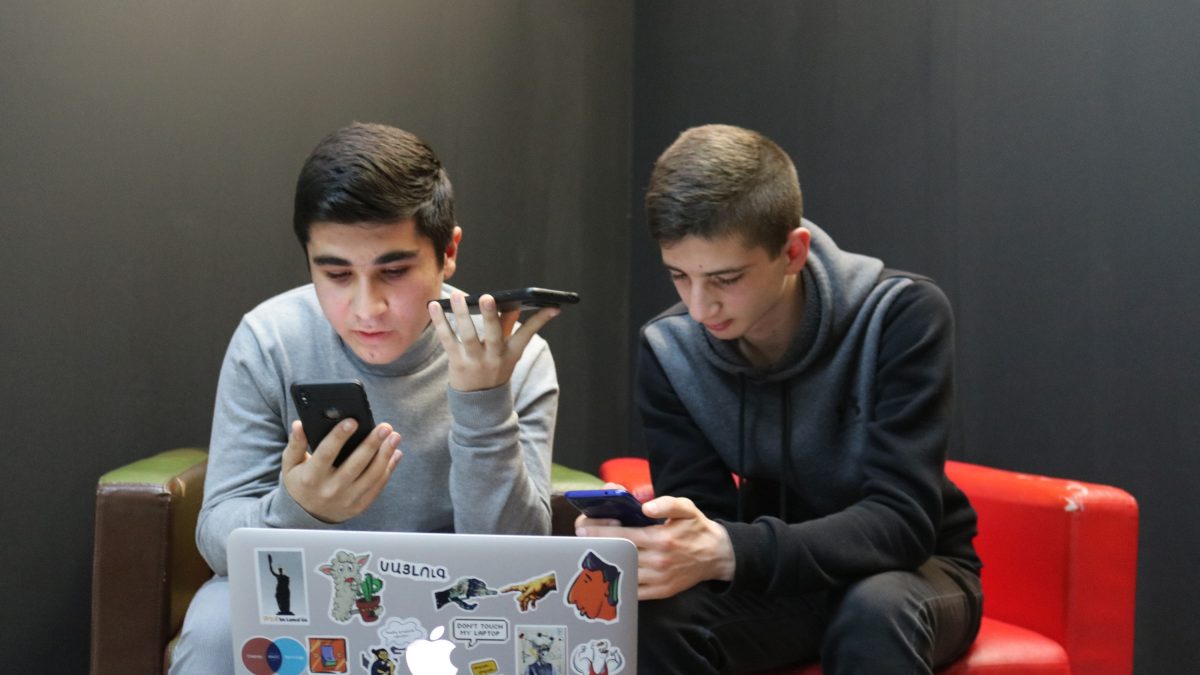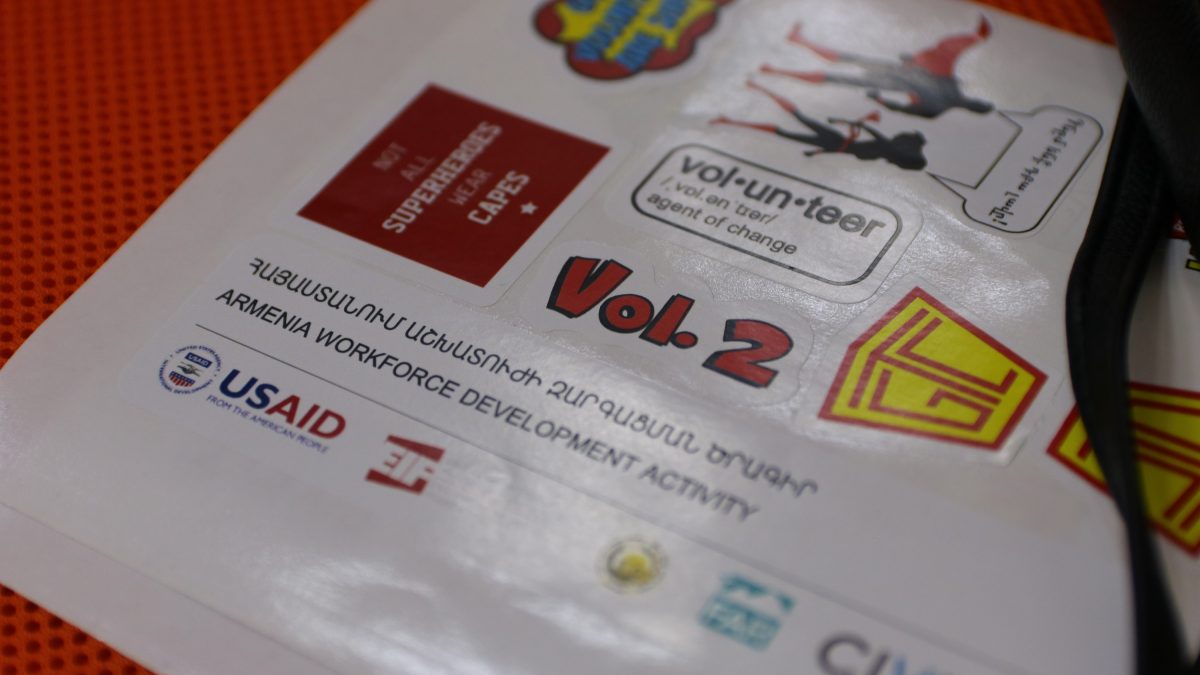 GTC Vol.2 program scores successive triumphs and shares experience with VTC 
Gyumri Technology Center is actively working on engagement of local youth in its many projects. One of the most successful initiatives in this regard is Vol.2, an ongoing program designed to increase the involvement of young people and create opportunities for them to be active, engage in working environment, gain experience, make a career choice. 
Vol.2 is implemented in the framework of the Armenia Workforce Development Activity (AWDA), a five-year Program funded by the United States Agency for International Development and implemented by the Enterprise Incubator Foundation (EIF) and consortium partners – Armenian National Agrarian University (ANAU) Foundation, Fund for Armenian Relief (FAR) and Civita Armenia. The program aims to enhance the skills of Armenia's workers and assist them with securing employment in the fields of high tech, agriculture, as well as tourism and hospitality industry.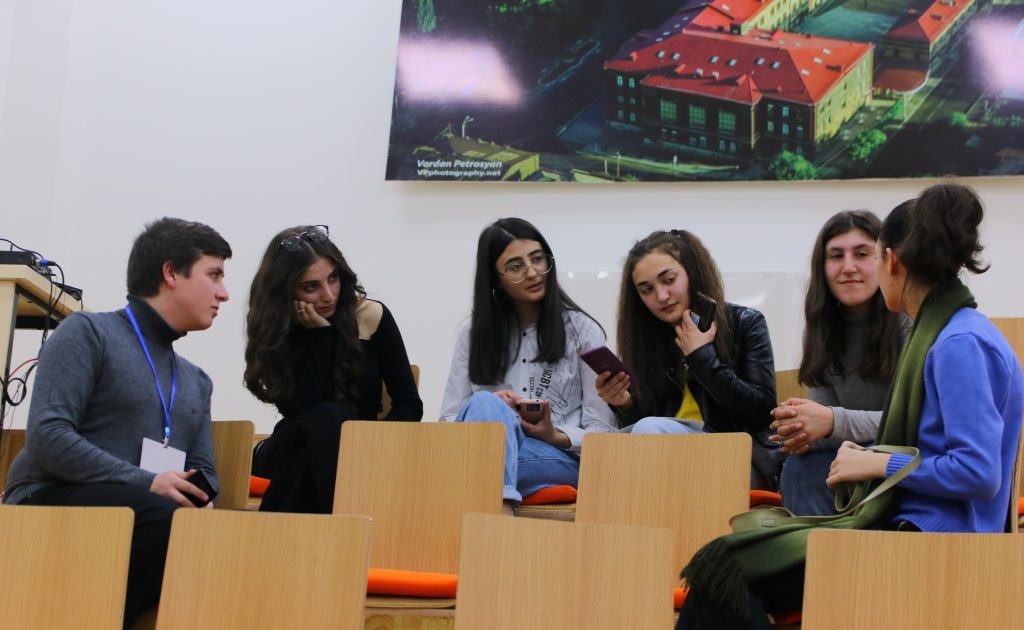 Vol.2 has been implemented in 3 stages: online registration, a meeting that presented the functions and further activities of the program, and finally, registration of interested young people and their enrollment in the activities. A key activity for Vol.2 has been the survey, also conducted in the framework of AWDA to determine which specialists are needed in Armenian companies and therefore, which specialties should be included in the training.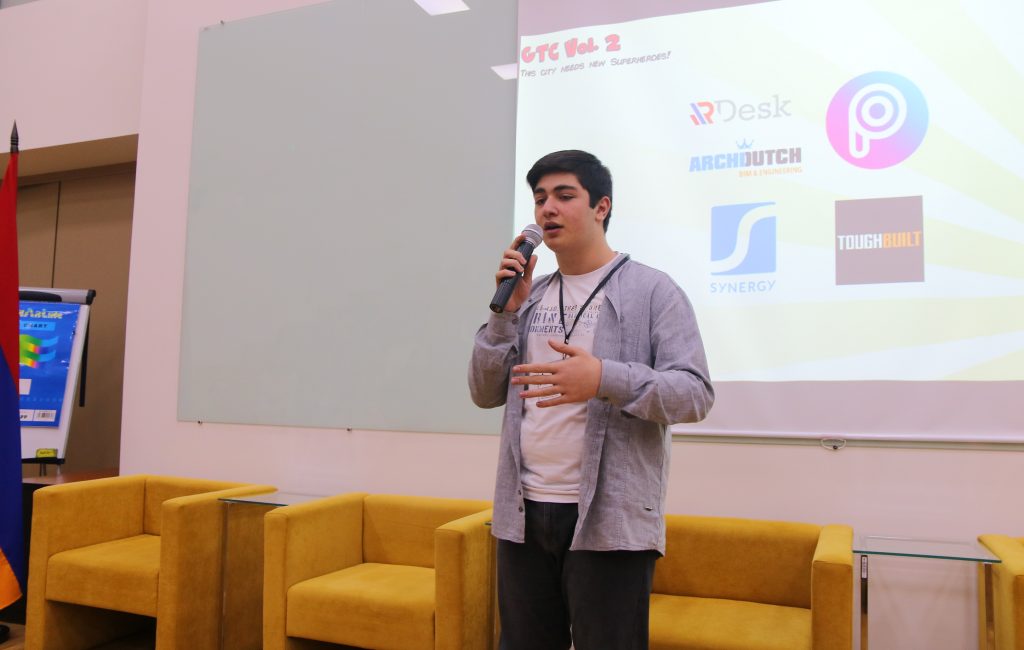 A wide range of IT companies have spoken to Vol.2 interviewers, and as the survey proved to be a success, the program organizers decided to share the experience with Lori region's youth. Vanadzor Technology Center (VTC) hosted the meeting, during which participants of Gyumri Vol.2 shared their impressions and experience with young people from Lori region and helped them prepare for the interviews. Showcasing the advanced results of Vol.2 organized in Gyumri served as a real encouragement for the youth of Lori marz.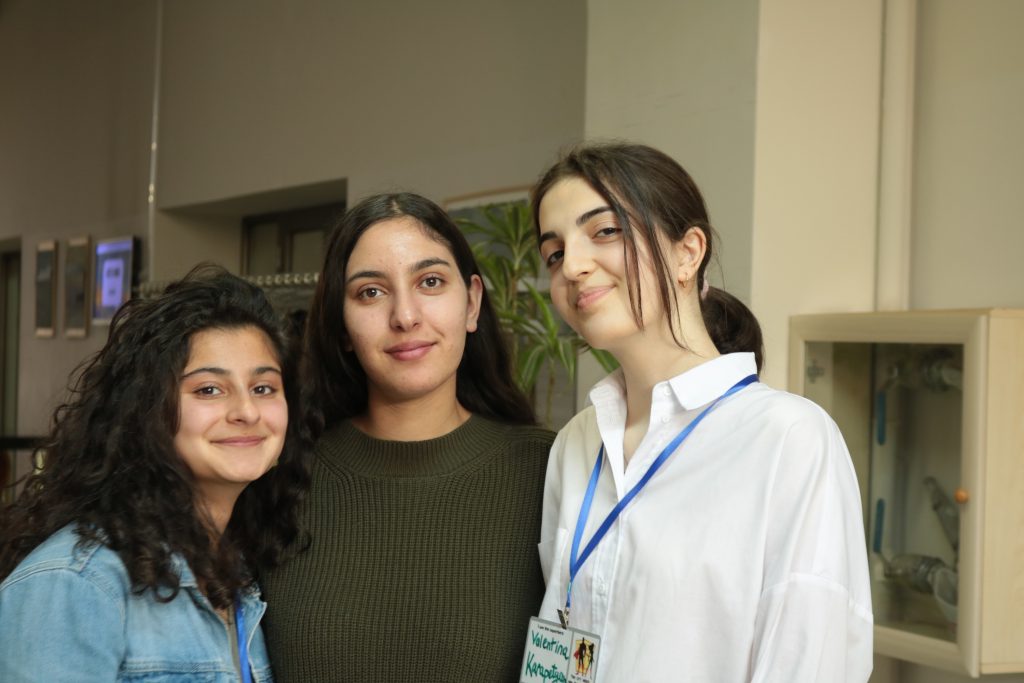 Currently, Vol.2 participants are divided into 3 groups to ensure a more efficient working process: education, SMM, event organization. As an ongoing program, Vol.2 provides continuous support to GTC in several areas.
Mane Mkrtchyan, a participant of Vol.2, is now involved in the activities of the Center. "I started as a volunteer at GTC back in the summer of 2021, in the framework of UpShift program. My motivation grew, and I spent a lot of time at the Center, working on improving my skills," she said. The Vol.2 presentation at VTC was the first time Mane addressed a large audience.
"I spoke with others about the program, my experience as a volunteer, my motivation, the ways to prepare best for the interview," she recalled. Mane's current duty at GTC is to assist with the management of the social media accounts and prepare presentations for various panel discussions and meetings.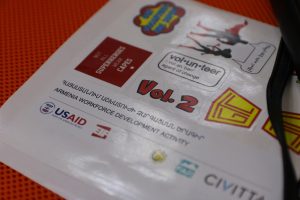 Another Vol.2 participant, Arsen Sahakyan attended coding courses at the Center. "As we, GTC youngsters like to say, I came to the Center as soon as I learned to walk!" he joked. Arsen's first course was the Blockchain training course organized jointly by GTC and FasTrack, the company where Arsen later was hired. In addition to the employment at FasTrack, he also teaches Javascript, CSS, and HTML and often uses his skills in the GTC activities.
"I am currently involved in the SMM team. Last year, I also participated as a volunteer at the Center, in the "4" accelerator," said Arsen. That is when he formed his own team and launched a startup – Educats educational platform. Arsen also delivered remarks at the VTC meeting, telling the audience about his career and motivation. "The work in the SMM team has got me interested in social media," added Arsen. "Now I am studying social media marketing."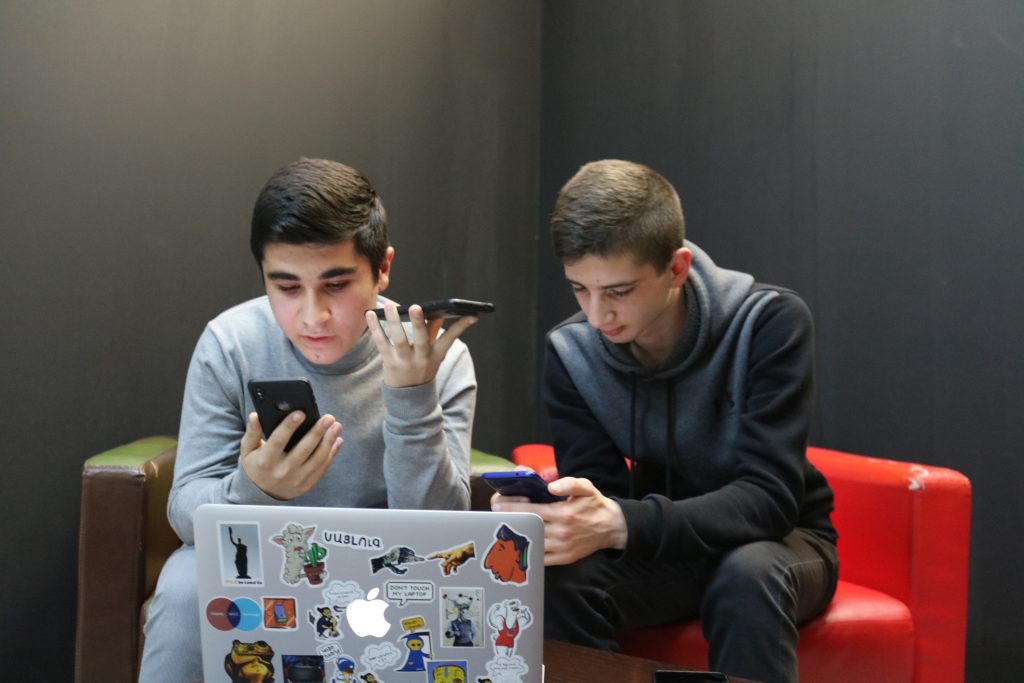 GTC Vol.2 is an initiative that carries several key functions at once: engagement of Armenia's youth in both educational and working activities, increase of the youth's motivation, enhancement of young people's education and skills, networking. All these activities create an environment, where Armenia's youth can access a wide range of opportunities for education and employment.