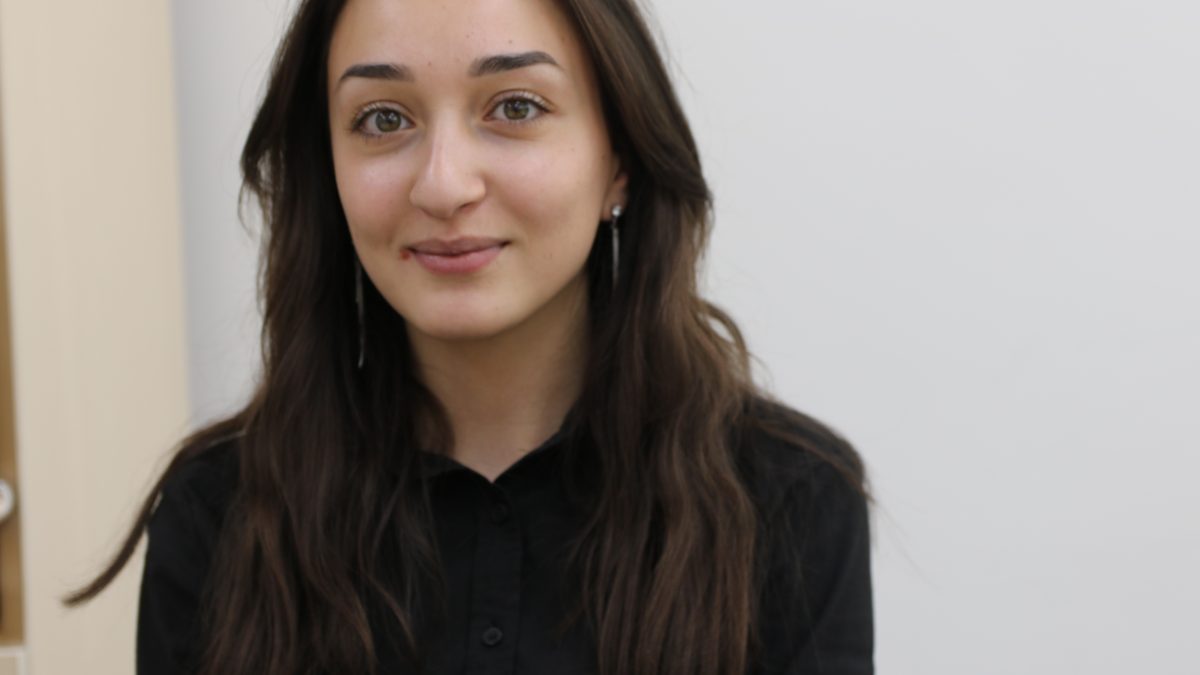 Elen Mashakaryan: "There are opportunities, and we should take advantage of them"
Armenia Workforce Development Activity is a five-year program funded by the U.S. Agency for International Development (USAID) and implemented by the Enterprise Incubator Foundation (EIF) and consortium partners, including the Armenian National Agrarian University (ANAU) Foundation, Fund for Armenian Relief (FAR), and Civitta Armenia.
Throughout its lifetime, Armenia Workforce Development Activity will provide 10,000 young people, with a particular focus on women and people with disabilities with the opportunities of getting their skills in line with the labor market needs, so that they become more competitive and succeed in better employment. The project will work closely with educational institutions such as vocational, training, higher education institutions, as well as with private sector companies to identify needs and assist in training.
We will be sharing stories of Project alumni in a series of blogs. Today's story is about Elen Mashkaryan, who completed the course on "Basics of architecture, structures, and programming toolset".
Elen Mashkaryan is a 20-year-old student of the National Polytechnic University of Armenia. She is an economist by profession, so the course she studied under Armenia Workforce Development Activity is a new field for her. "I think the inspiration came from my mother, who is an architect. I got interested in the subject immediately". I've tried my hand at this, and I really like this work. I'm going to continue building a career in this field," said Elen. She works as a modeling expert,building 2D and 3D models at Archidutch, the Dutch company, operating in Vanadzor.
"If I get an opportunity, I will definitely work in other places, both in Armenia and internationally, but now I am here in Lori, marz. The priority for me is always the work that contributes to the development of Armenia. I'd love to be able to stay in Vanadzor, my hometown, and not have to go elsewhere for work," noted Elen.
"I loved studying the course and now that I am employed, the work is super interesting."  She also highlighted the importance of having a great team around. "The training was well organized, always very informative, and all that in a great atmosphere.
"The course did not focus on a single  topic but had a more comprehensive approach, as we studied the professionfrom a wider perspective, the course gave us  in-depth knowledge," explained Elen.
"I would love to see other young people in Lori getting more opportunities. Hopefully, Armenia Workforce Development Activity will provide more opportunities for the others to learn and find jobs," added Elen. She is looking forward to the time when the labor market expands for young specialists.
"When I consider what I can do to inspire other young people, I think that our example is good motivation. I am still a student, yet I am already working, and this can become exemplary for others to combine education with building a career. The stereotypes need to change, now there is an opportunity to start working while you're still studying," said Elen.
"We need to stay and work here to develop our province. If we all leave, who will develop it?" said Elen. According to her, the number of opportunities is growing. "It's best to take advantage of that and make Lori a better place to live," concluded Elen.