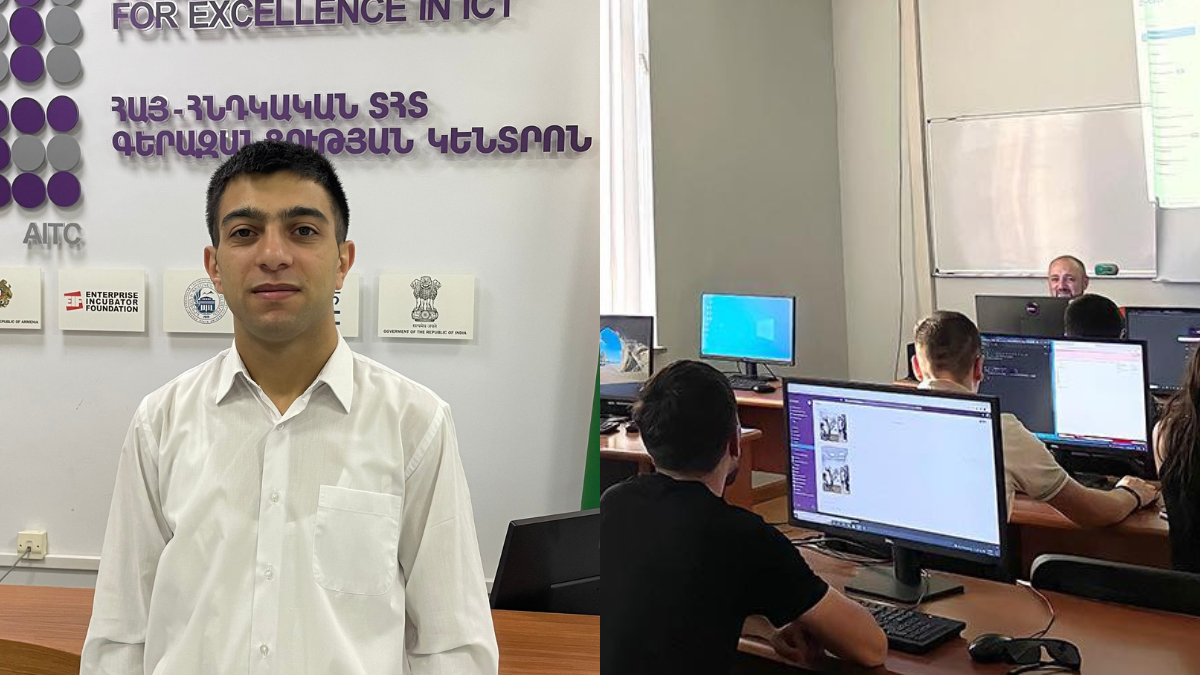 War veterans learn programming for free and secure jobs in IT after AITC/ EIF courses
The reintegration of war veterans and integration of all those displaced from Artsakh by the 44-day war is a huge and relevant topic in Armenian society. In today's blog, we tell the story of Poghos Keshishyan, a war veteran who learned a new profession.
Poghos has participated in the Web Programming course run by the Armenian-Indian Center for Excellence in ICT (AITC). As a joint project of the Armenian and Indian governments, the center that has been running short and long-term courses for children, teenagers, and adults since 2011 is being coordinated by Enterprise Incubator Foundation (EIF).
The course that Poghos took, "Web Programming: Advanced JavaScript and React JS" was implemented by AITC. The veteran participated free of charge with the support of the AITC/EIF and American partners. The course is designed for those seeking in-depth knowledge in the field of programming, one of the most in-demand professions in the modern labor market. That is exactly what Poghos was looking for after completing his service in the army.
"I heard a lot of positive feedback about the center," said Poghos. "Other participants were happy with the course too, so I decided to apply." The idea paid off: Poghos completed the course successfully and secured a job at the AITC afterwards.
"The experience has been very rewarding. I obtained quality education and got the job that I wanted".
The Enterprise Incubator Foundation (EIF) is one of the largest technology business incubators and IT/High-Tech development agencies in the region, operating in Armenia.
EIF has conducted a wide range of institutional initiatives over the last 20 years, focusing in particular on supporting scientists, startups, and high-tech companies. In recent years, the foundation has undertaken several initiatives, including the establishment of AITC, aimed at improving the quality of education and skills for representatives of various age, professional, and social groups.