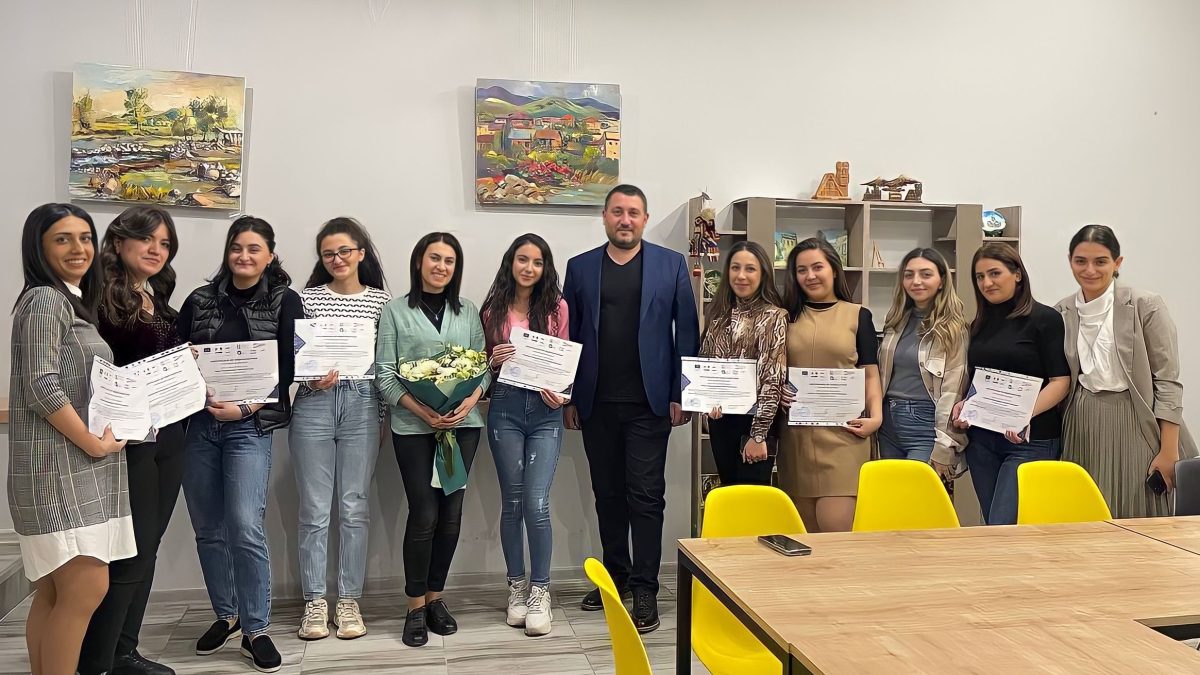 AITC/EIF wraps up "Software Testing Fundamentals" course for displaced Armenians of Artsakh
The Armenian-Indian Center for Excellence in ICT (AITC) has wrapped up the "Software Testing Fundamentals" course, held for nine Armenians displaced from Artsakh by the 2020 war. The course was organized jointly by the AITC/EIF and People in Need to provide displaced people with relevant and in-demand skills they can use to build a career in the IT sector.
The AITC has been running short and long-term courses for children, teenagers, and adults since 2011. This initiative is one of many educational programs at the center that was founded by the Enterprise Incubator Foundation (EIF) in the framework of cooperation between the governments of Armenia and India in 2011.
Over two months, the participants attended the "Software Testing Fundamentals" course at AITC and received not only theoretical training but also practical tasks. This format is designed to help the students make steady first steps when they start working.
The course was conducted by Meline Hovsepyan, a holder of internationally recognized certification and a lecturer at ArmSTQB (the representative for ISTQB Certified tester in Armenia). To complete the course, the participants took an exam, which complies with the ISTQB Certified Tester Foundation Level by complexity.
The initiative closed off with a meeting at the Permanent Representation of Artsakh, also attended by a representative of People in Need and ArmSTQB cofounder Arshak Balyan. The discussion was followed by the official ceremony marking the participants' graduation and the hand-out of the certificates.
An AITC representative has noted that the center is happy to contribute to education and training of displaced Armenians. AITC is sure that the obtained knowledge will strongly motivate the participants' further success.
The "Software Testing Fundamentals" course was funded by the EU within the framework of People in Need Armenia's "REACT: Relief and Early Recovery for People Affected by Conflict in Armenia" program.
The Enterprise Incubator Foundation (EIF) is one of the largest technology business incubators and IT/High-Tech development agencies in the region operating in Armenia. EIF has conducted a wide range of institutional initiatives over the last 20 years, focusing in particular on supporting scientists, startups, and high-tech companies. In recent years, the foundation has undertaken several initiatives, including the establishment of AITC, aimed at improving the quality of education and skills for representatives of various age, professional, and social groups.