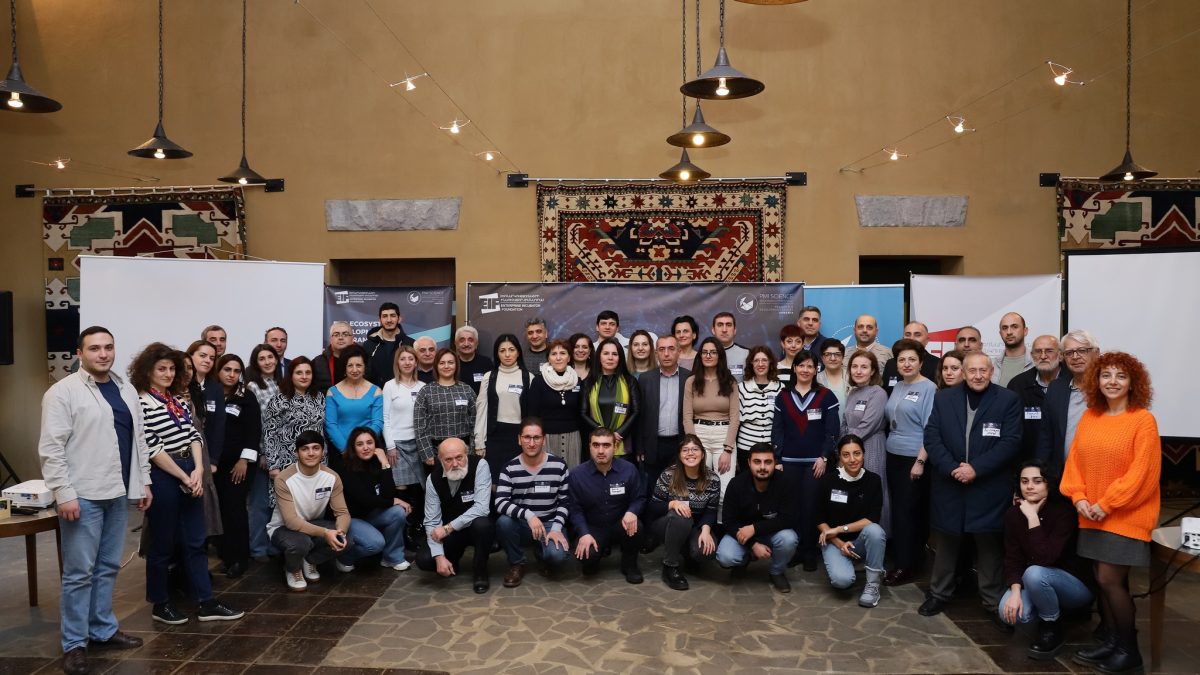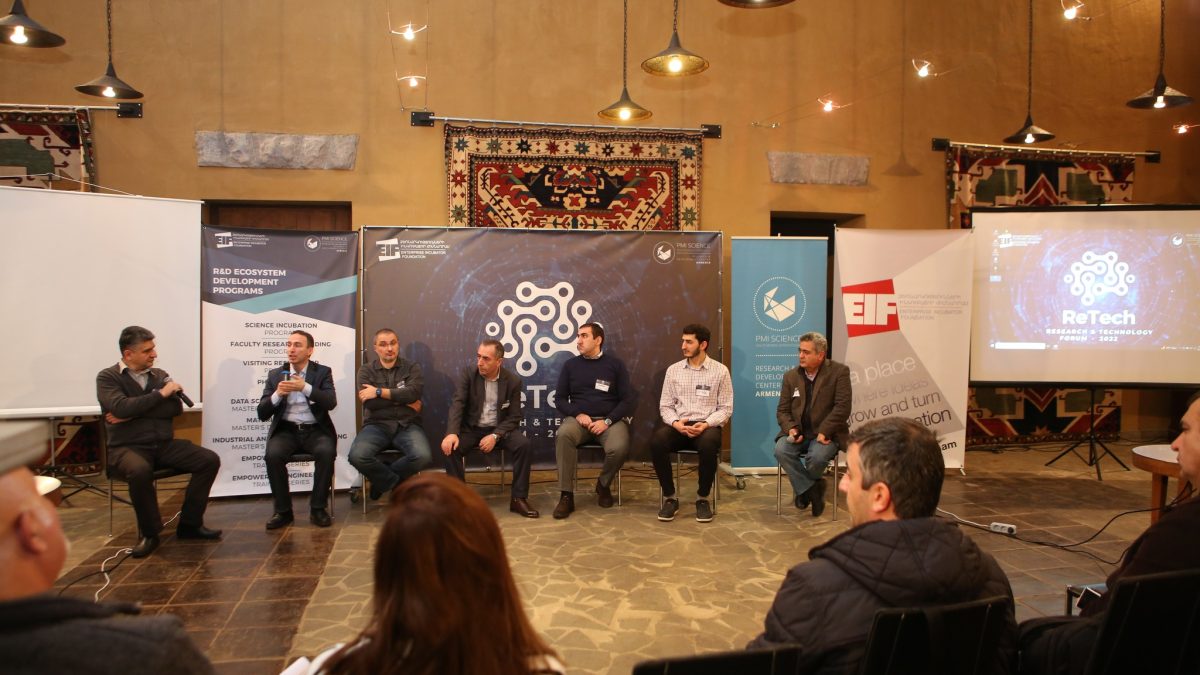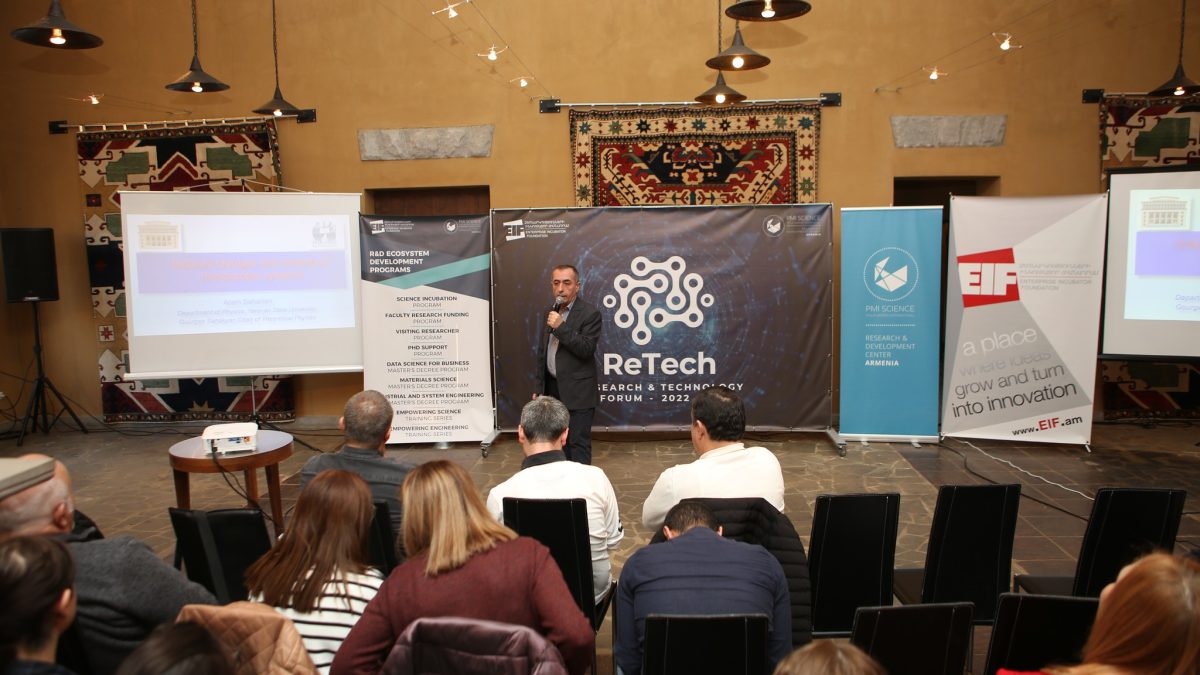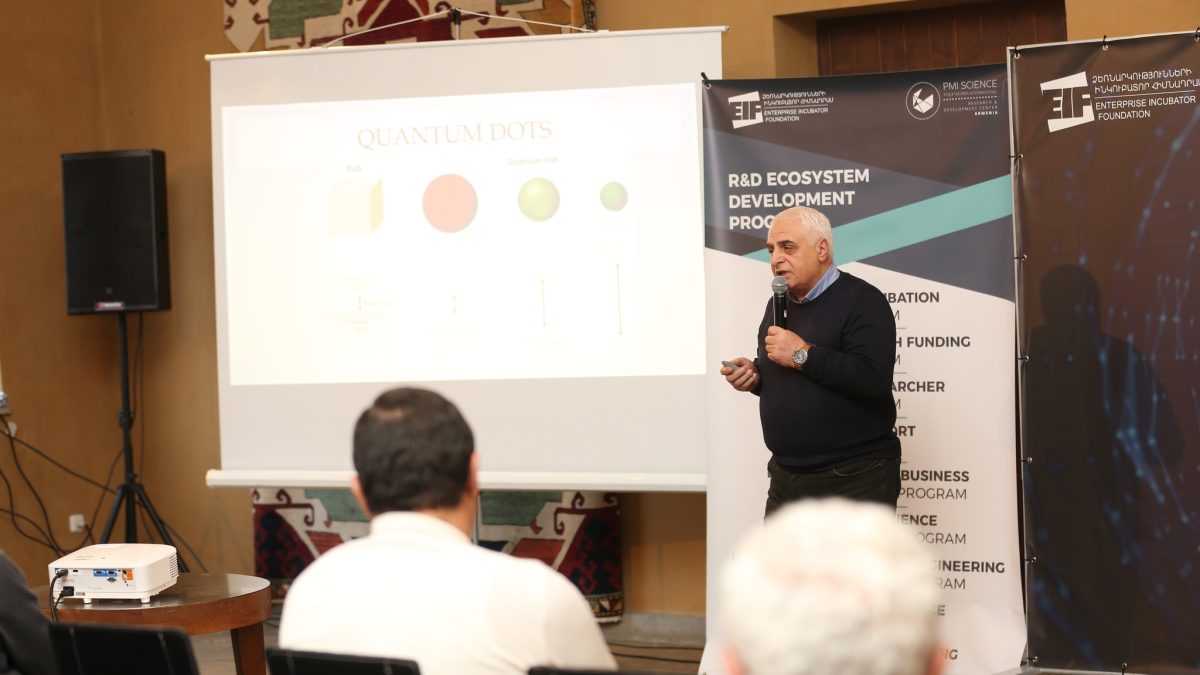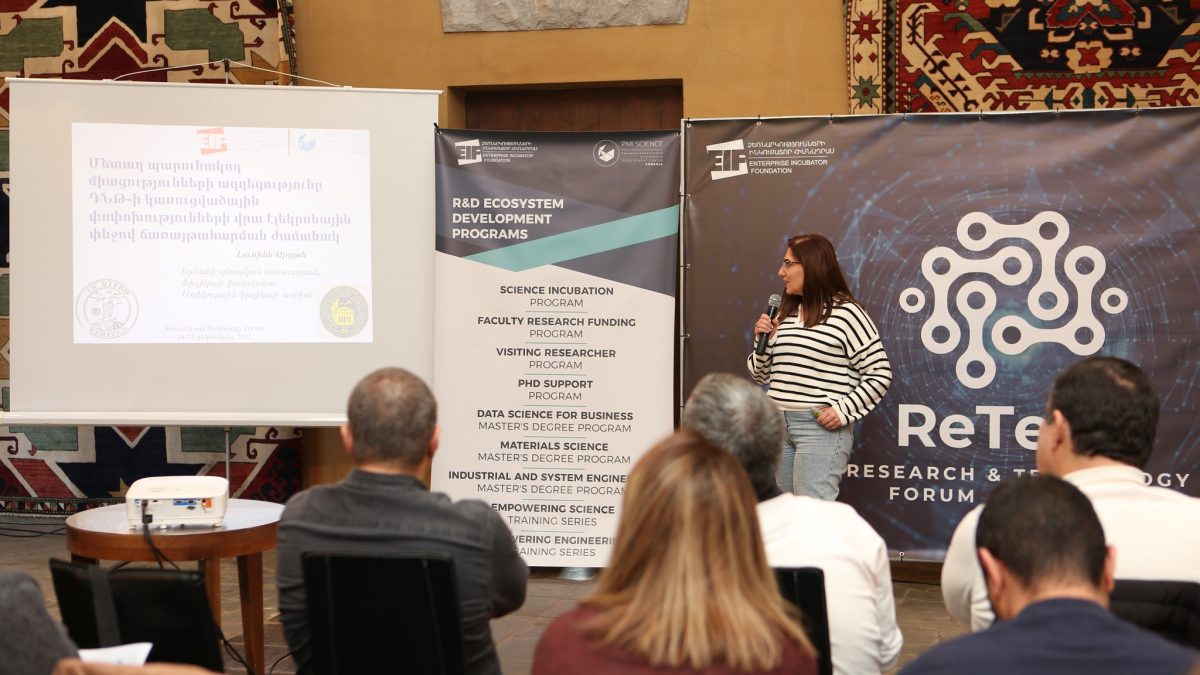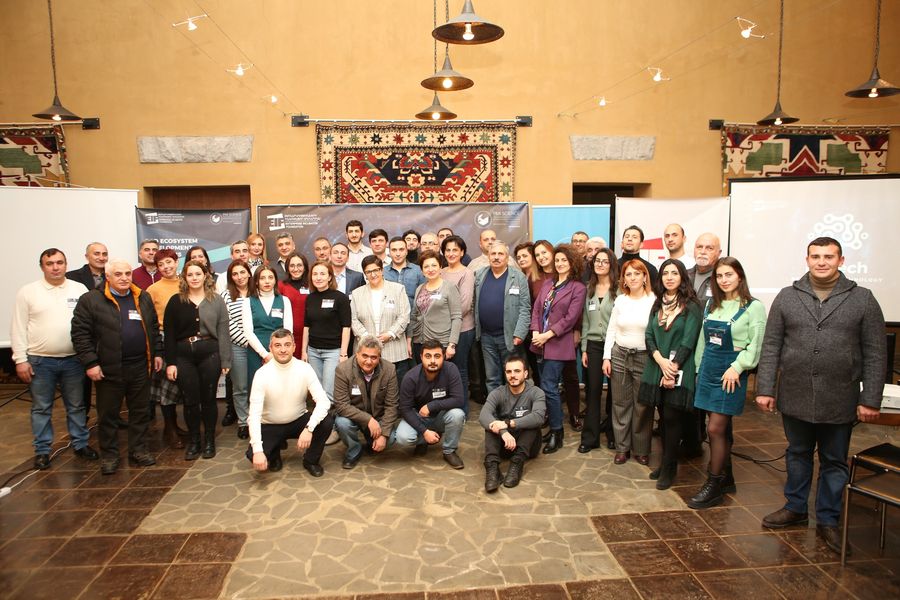 ReTech 2022 served as a platform for collaboration between researchers in various fields
The Enterprise Incubator Foundation concluded 2022 with a cross-disciplinary event that unites researchers from various fields. The "Research and Technologies" (ReTech) annual forum, organized with the support of PMI Science R&D Center Armenia, took place on December 24 and 25 in the framework of "Armenia – Engineering Week 2022", which was held under the theme "Converging Engineering, Science and Art".
ReTech is a platform aimed at identifying the country's research challenges, discovering trends and opportunities, and establishing collaboration between researchers in various fields. It also serves as a bridge between technology companies, universities, and research institutes by creating a favorable environment for partnerships between the private sector and academia.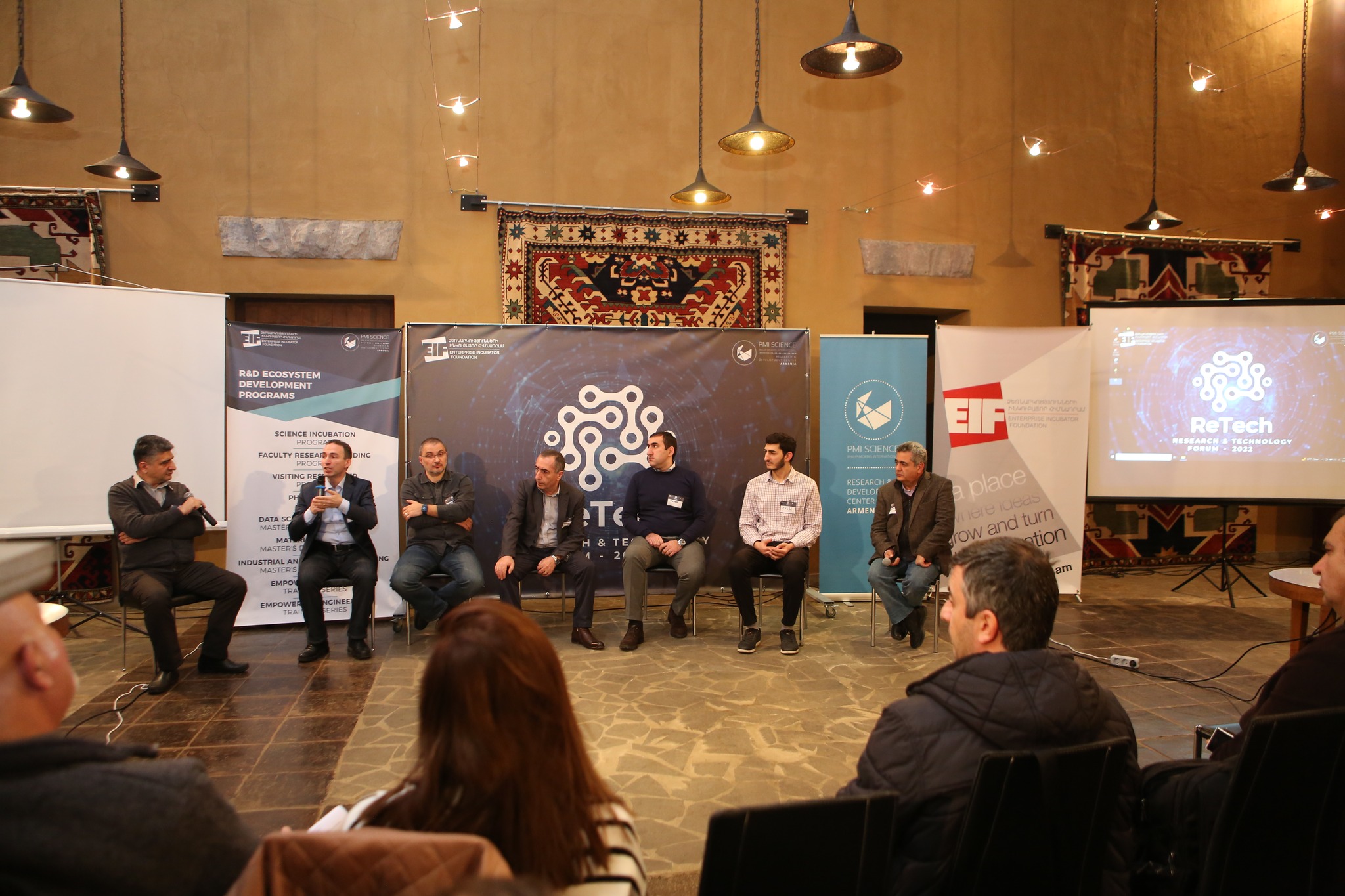 "This is a platform where we try to bring researchers focused on specific topics and help them find areas of collaboration. It's important for us to see specialists return to these events after contributing to the development of our science ecosystem. It shows that cooperation is effective. We also want to attract young participants and ensure the progress of science," said Ophelia Sargsyan, Manager of Innovation & Alliances at PMI Science R&D Center Armenia.
According to Arpine Davtyan, Project Manager at EIF Science Incubator, the main goal of the annual forum is to create an environment of informal communication, to open opportunities for new cooperation through reports and discussions, and to put forward innovative solutions.
"This is a wonderful platform, which we will develop further to make the work of scientists in Armenia more effective and visible," she said.
The two days of the forum were packed with meaningful discussion, as 4 workshops were held with the scientific community of Armenia. All four were moderated by representatives of the EIF Science Incubator, and the speakers represented Armenian and foreign research institutes and universities. Over a hundred people attended the two-day event.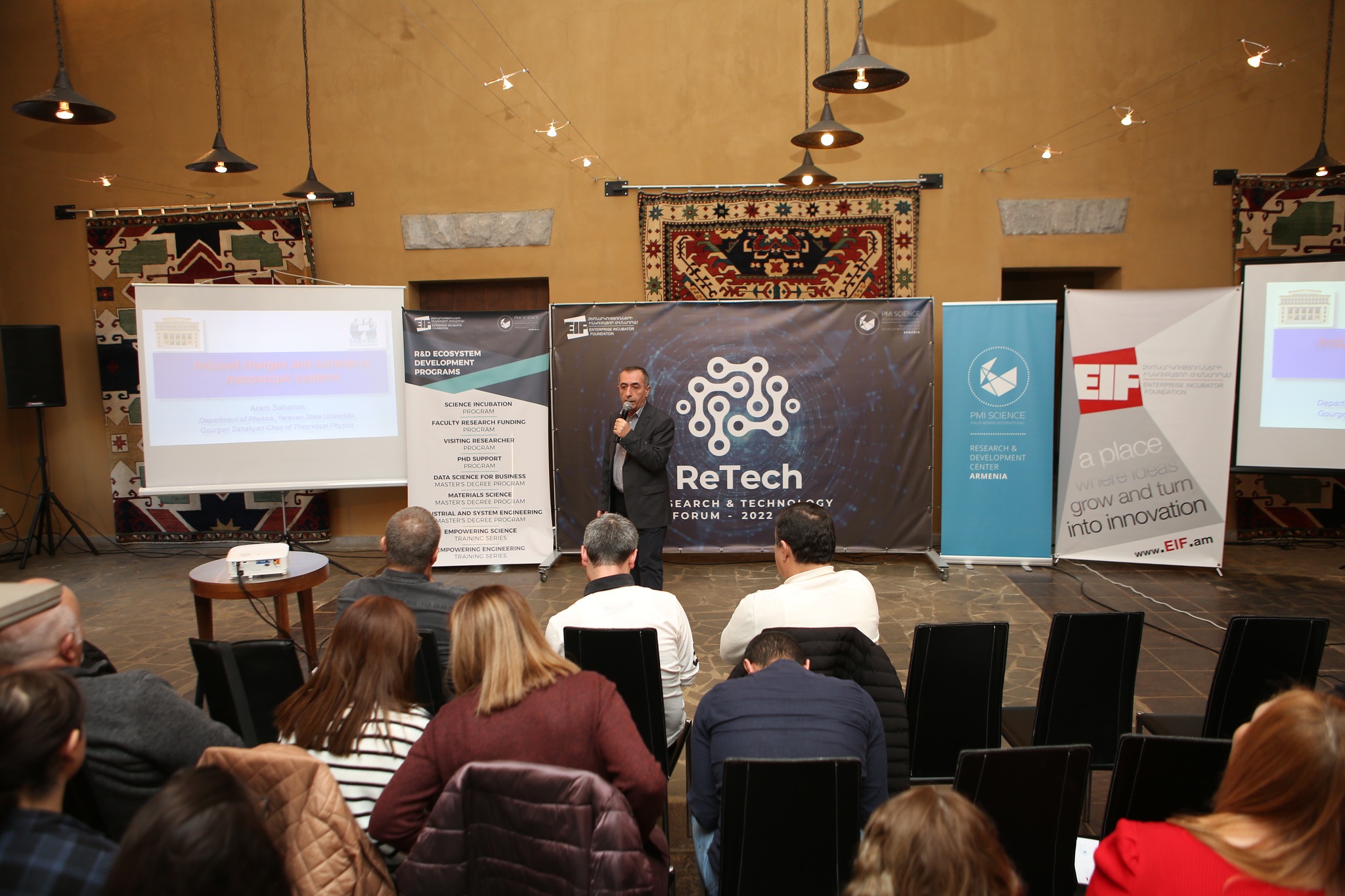 The first workshop, titled "Applied and Experimental Physics," featured speakers from the Yerevan State University (YSU) and the A. Alikhanyan National Laboratory (YerPhi). Day 1 of the event also included the second workshop, "Modeling, AI/ML, Data Science". The speakers represented YSU, the Institute of Mathematics NAS RA, Russian-Armenian University (RAU), and tech company Krisp.
The forum maintained the same pace on the second day, as two more workshops were held. The one on "Biotechnology and Sensorial Technologies" had speakers from the L.A. Orbeli Institute of Physiology NAS RA, the H. Buniatian Institute of Biochemistry NAS RA, and the University of Michigan (USA). The speakers for the final workshop, titled "Material Science and Chemistry," were from YSU, CANDLE SRI, and the University of Georgia (Georgia).
Ara Kirakosyan, Research Investigator at the University of Michigan and Samad Khaksar, Head of the Department of Medical Chemistry, University of Georgia, who were in Armenia in the framework of the Visiting Researcher Program, were also ReTech speakers.
Professor Ara Kirakosyan was excited to meet and talk with Armenian colleagues.
"Such events are crucial in terms of creating new collaborations. In the USA, I have my laboratory with modern equipment, and I'd be happy to join a student exchange program. Young Armenians could come to learn at my lab and gain experience. I've always had this dream of collaborating with my colleagues from Armenia," he said.
Another speaker, Dr. Sergey Hayrapetyan, highlighted the engagement of young scientists.
"I included young staff in my working group to pass on my experience and knowledge. It is particularly difficult for the youth to mark achievements in science if they have no financial support," he noted.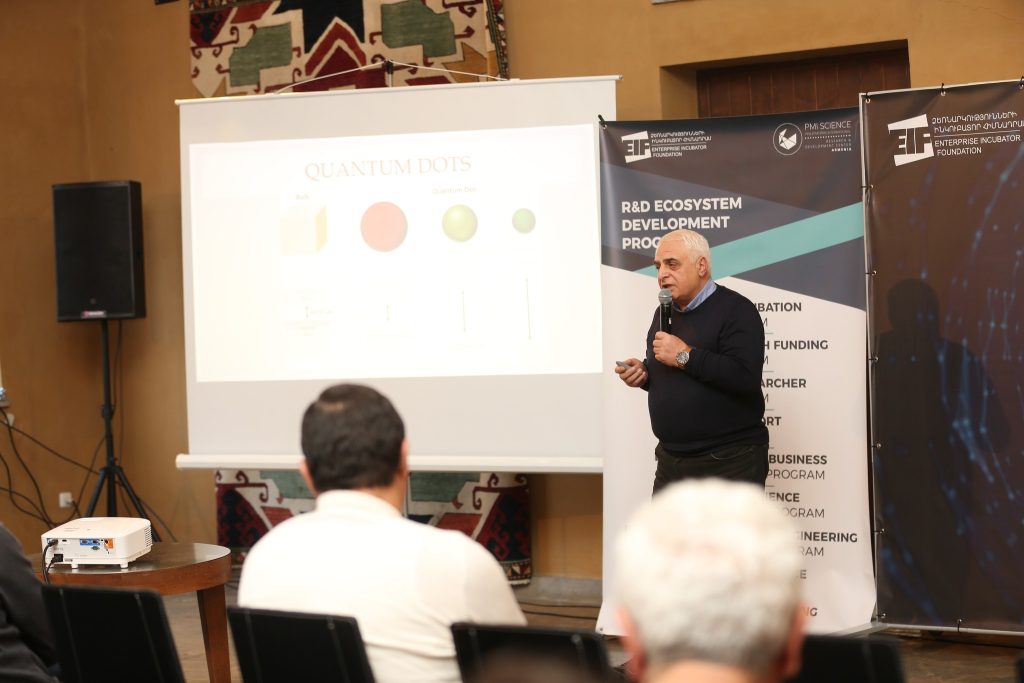 All 16 speakers, who took part in the workshops, presented their research projects and talked about the challenges and opportunities in their respective fields, as well as the possibilities of development. Each presentation was followed by a Q&A, opening a window for interdisciplinary cooperation. Participants from different fields struck up new partnerships and collaborations during the forum, which will undoubtedly contribute to the development of the science ecosystem in Armenia.
Tags In