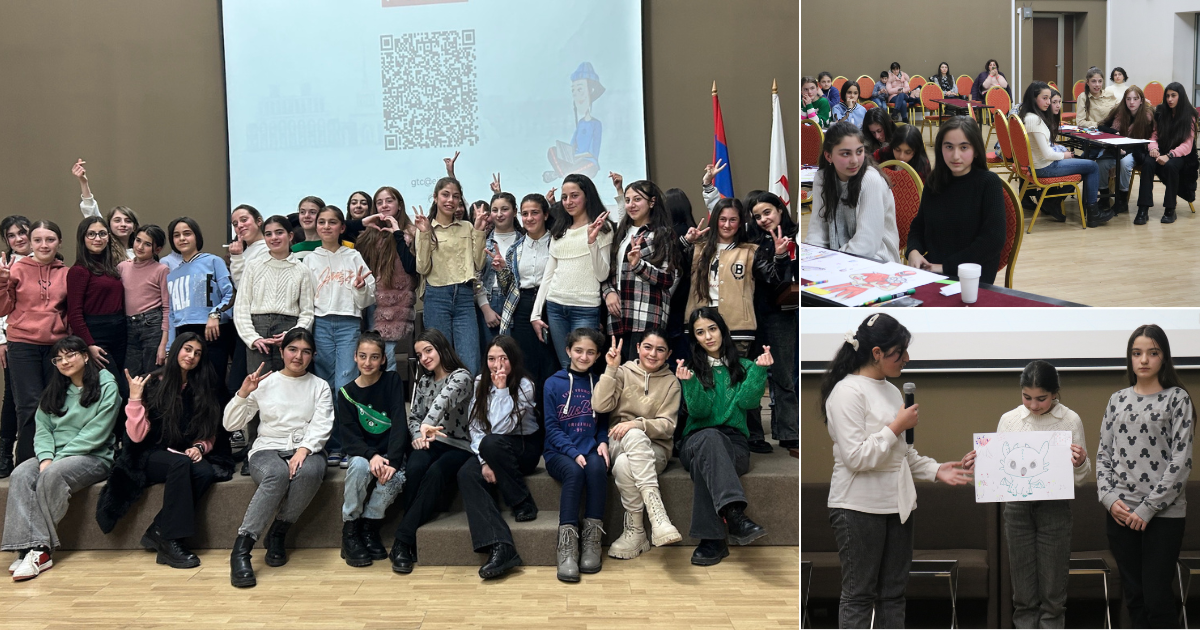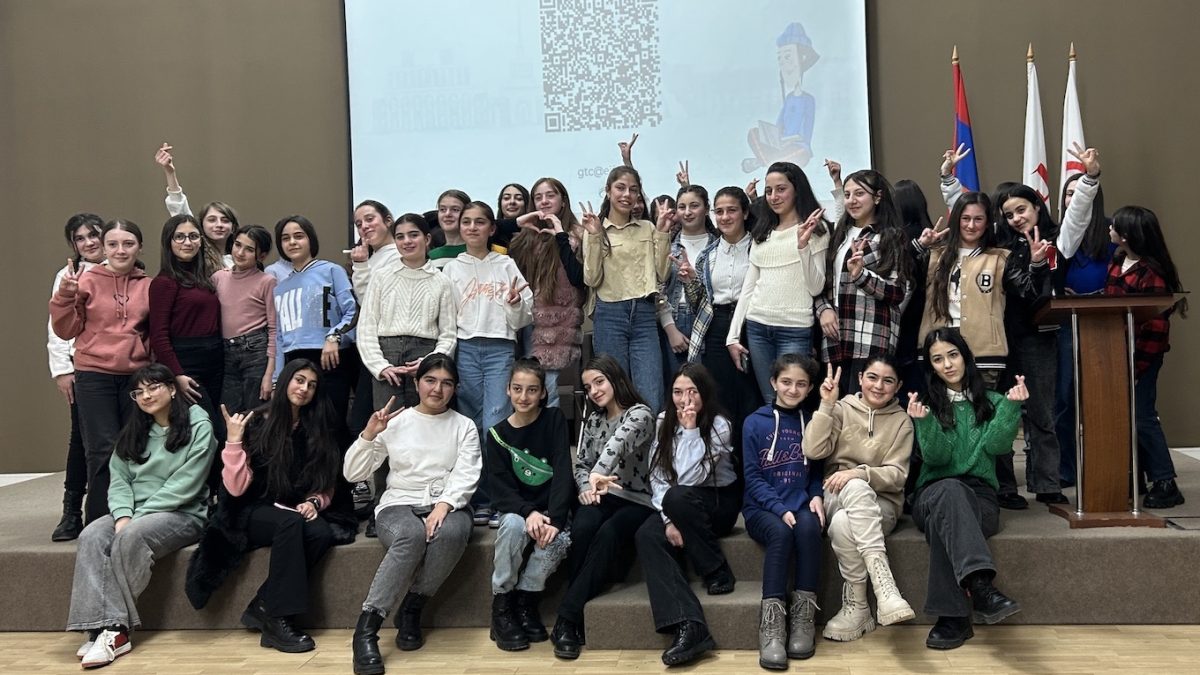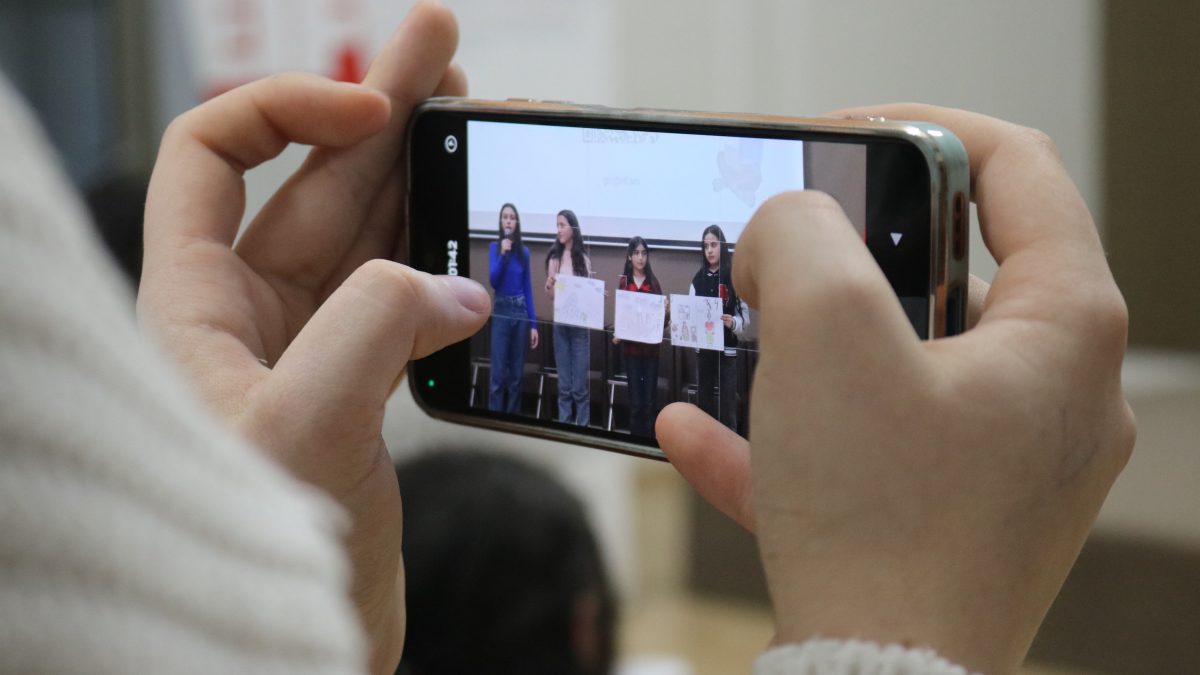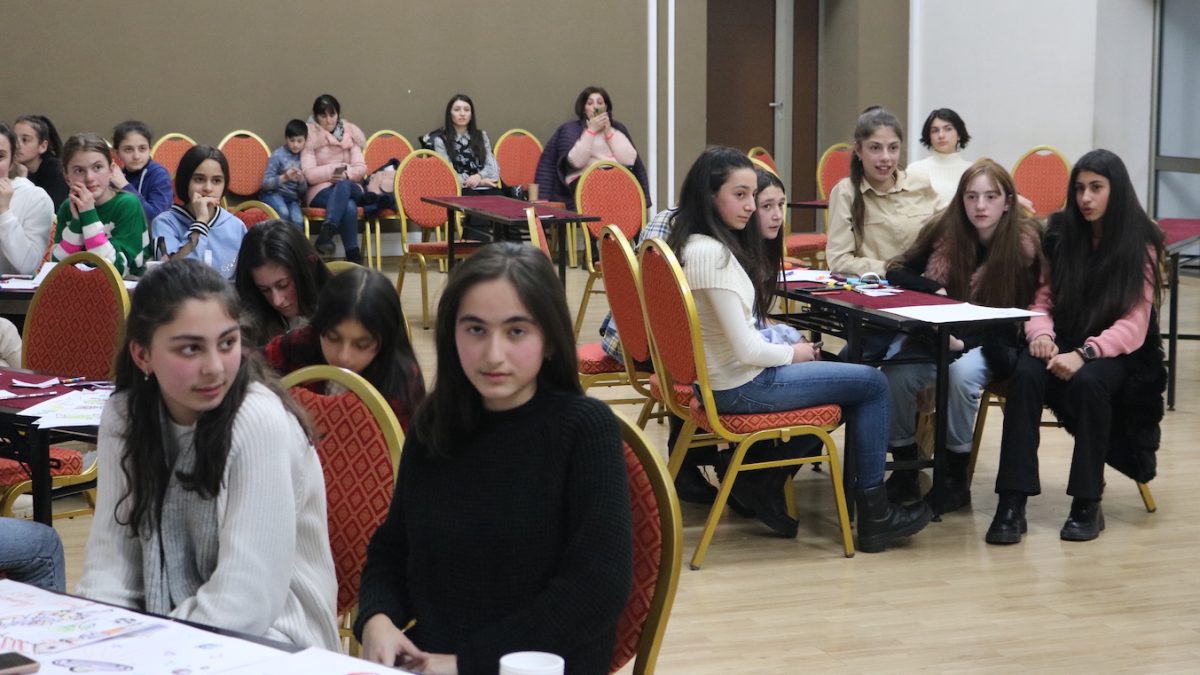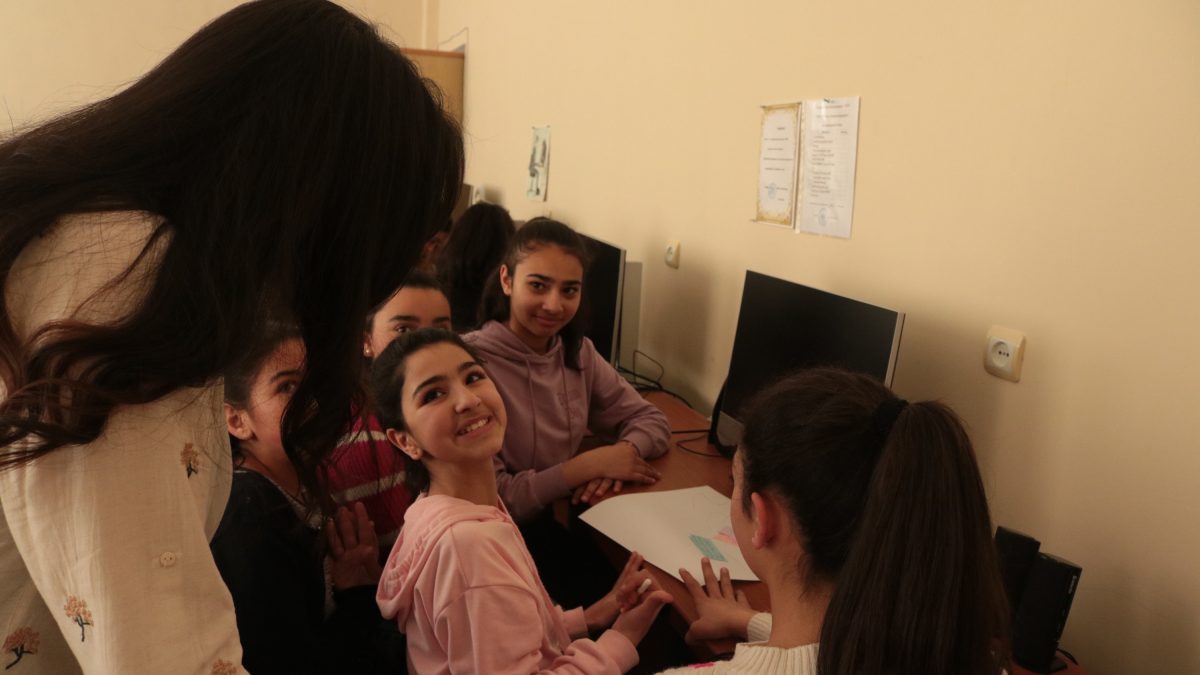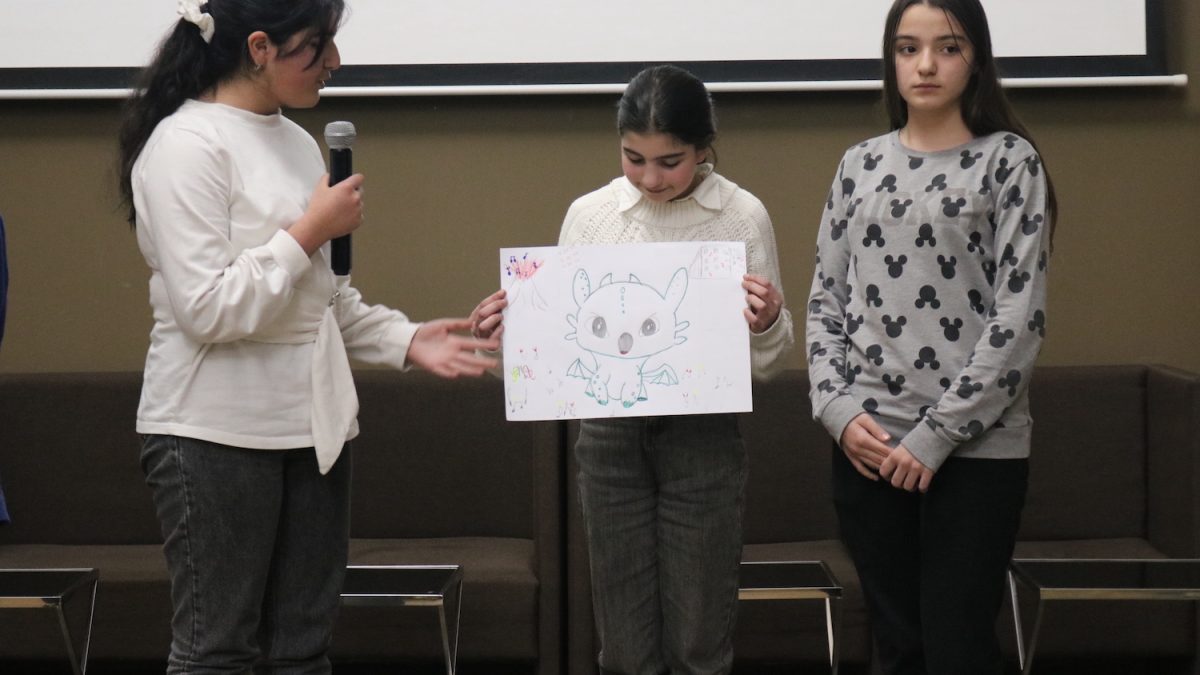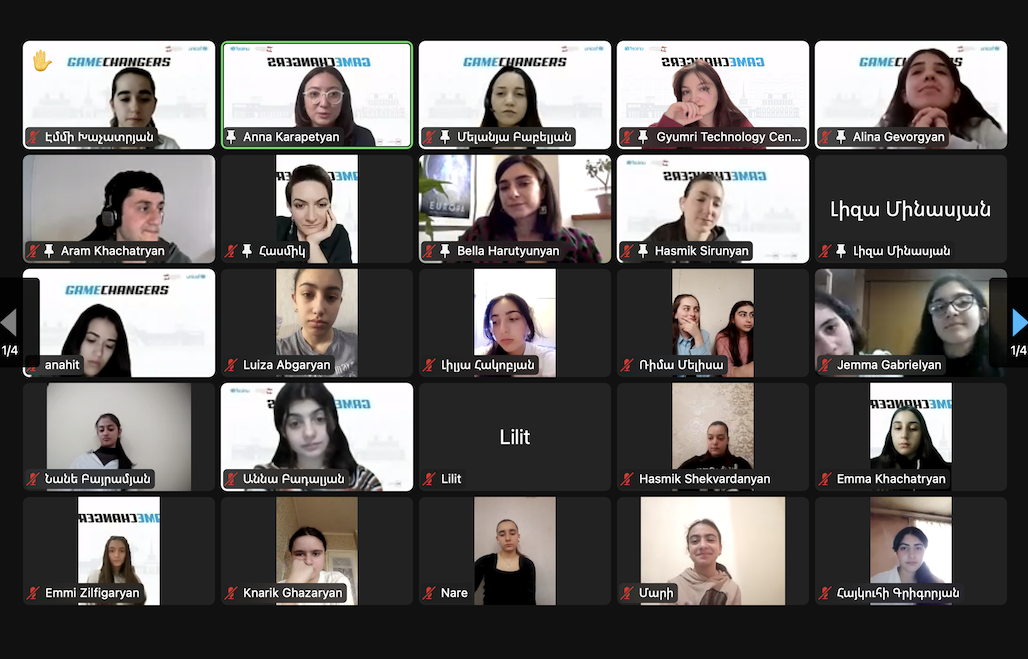 EIF jointly with UNICEF launches "Gamechangers։ girls for girls" Bootcamp program
Technological education is a crucial part of the Enterprise Incubator Foundation's mission. In particular, the EIF focuses many of its initiatives on providing tech knowledge and skills to the groups underrepresented in the IT industry, namely women and girls and the youth from marzes.
In line with that philosophy, the EIF jointly with UNICEF has launched the "Gamechangers: girls for girls" Bootcamp 2023 program which encompasses three marzes: Shirak, Lori, and Syunik. The program is designed for girls and young women (aged 12-24) interested in learning tech skills and creating video games. The components in Lori and Shirak marzes are held at Gyumri and Vanadzor Technology Centers.
The program generated a lot of interest in the marzes, and the EIF received as many as 300 applications. Out of those, 120 participants were selected.
"Gamechangers: girls for girls" program seeks to fill the lack of girls' presence in game development and provide the participants with digital skills required in the 21st century, focusing on the gaming industry and multimedia development. Other objectives are to develop the participants' skills through intensive mentorship and facilitate gender equality.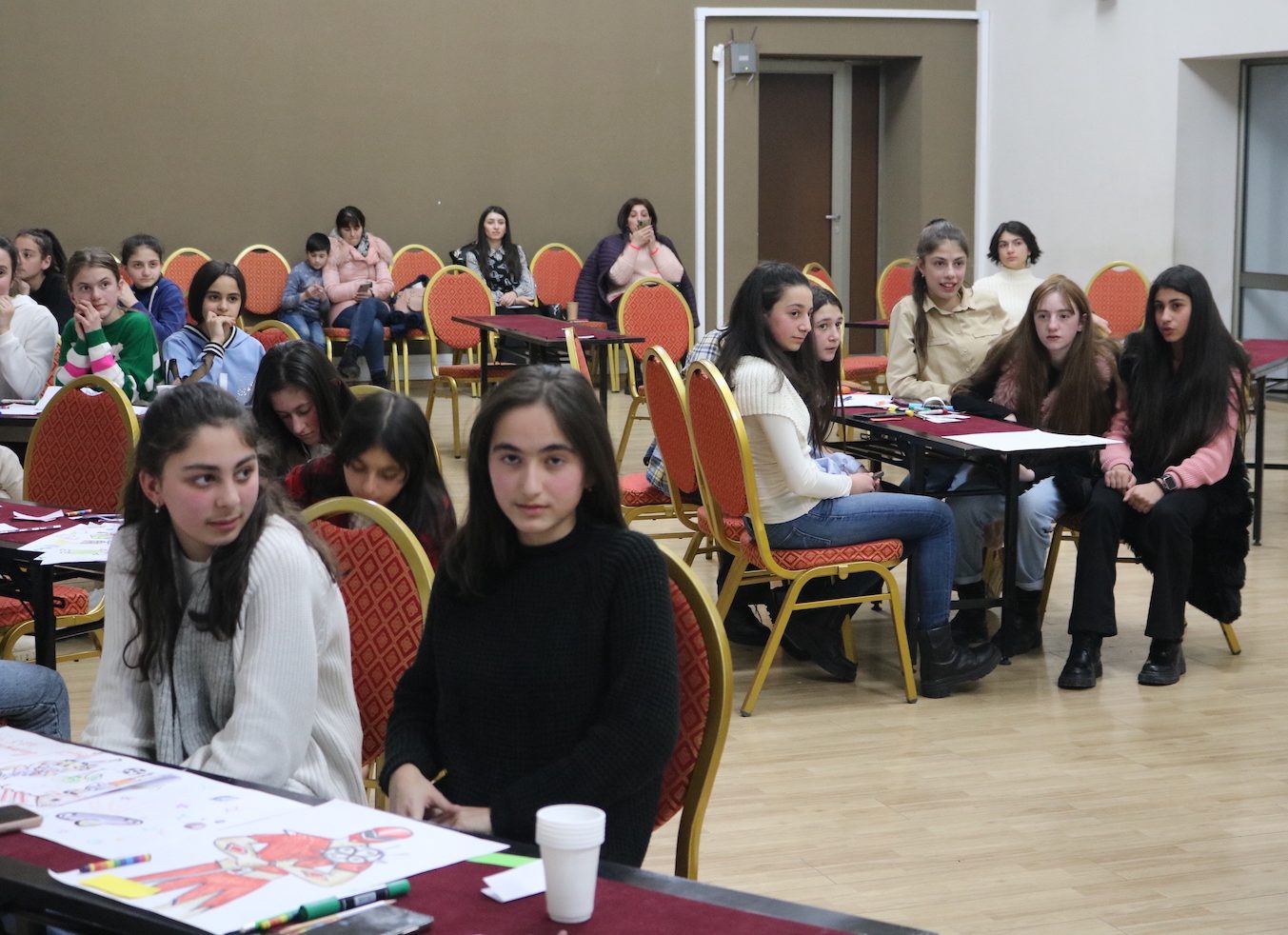 Over the course of 5 months, they will learn coding and game development as well as soft skills such as planning, project management, and promotion.
The Bootcamp program is held in a hybrid format, combining online and offline, so that participants from different marzes can learn together and form teams to work on joint projects. They will have individual projects as well, and experienced mentors will provide guidance for the participants to complete their projects.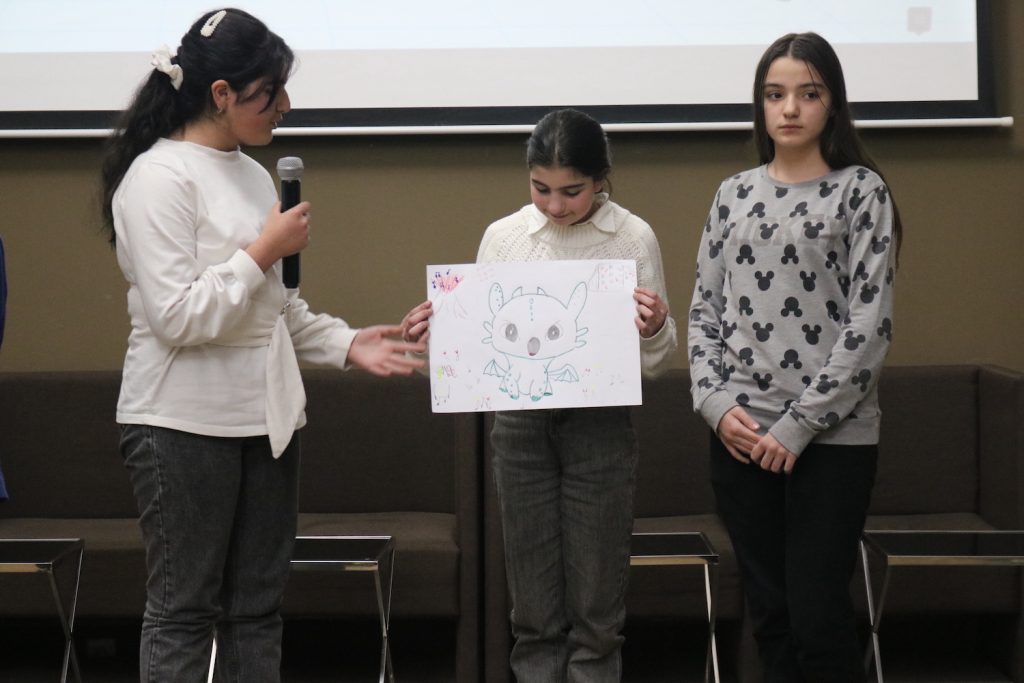 One of the program participants, 14-year-old Nare Tovmasyan from Shirak, said she was very happy to see a program of this kind in Armenia.
"Finally, we have such a project here. It will remove the gender inequality we have in this field. I am very impressed by how active everyone is participating and by the patience of our course instructors. The interactive nature of the program creates many chances for us. We will become a new generation of Gamechangers and play outside of the accepted standards and rules."
Her peer Lilit Sargsyan, also from Shirak, said:
"When I first saw the announcement about the program, its name drew my attention. So, I researched it, and I realized I needed to participate. After this program, we will be able to create games that will become well-known, and we are going to prove this field is not only for boys."
According to 13-year-old Nane Bayramyan from Lori marz, participation in the program became a huge source of motivation for her.
"I've always been interested in gaming and IT, I wanted to learn coding. This program will help me discover a new way for myself and prove that gaming is not just for one gender," noted Nane.
Emmy Khachatryan, 14-year-old participant from Syunik marz, highlighted that she learned new skills that would help her understand the process of game development.
"I can't wait for the course every day, because everything we learn is taught to us in a clear, comprehensible way," she said.
Mentorship and exchange of experience are also vital points of this initiative. In that regard, the Bootcamp program participants will have the support of the best students of the "Character Design" course, run by the Enterprise Incubator Foundation in the framework of the Armenia Workforce Development Activity, throughout the program.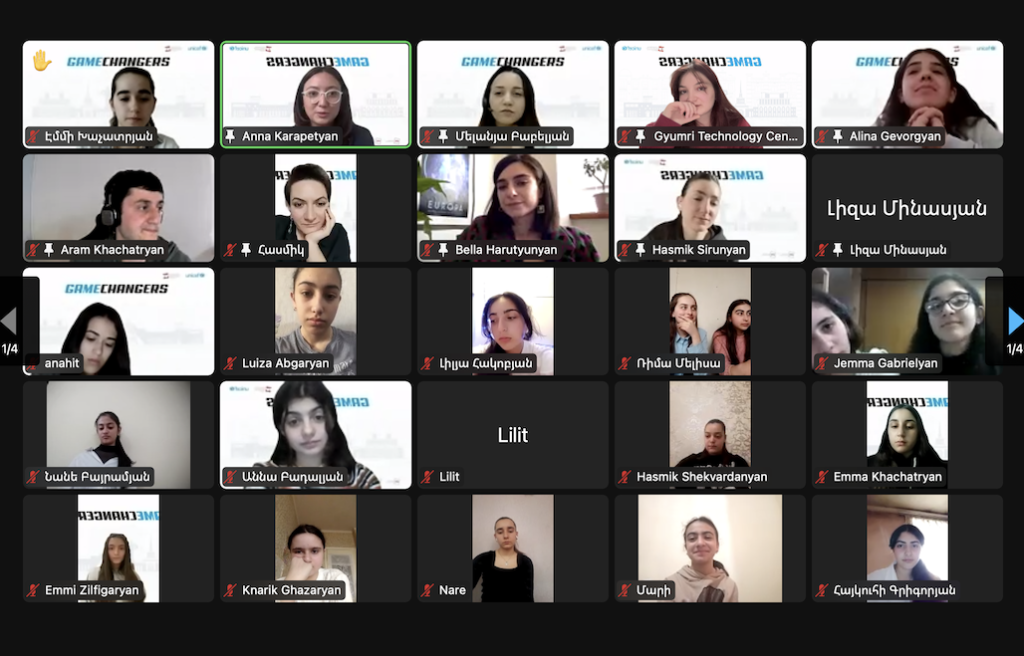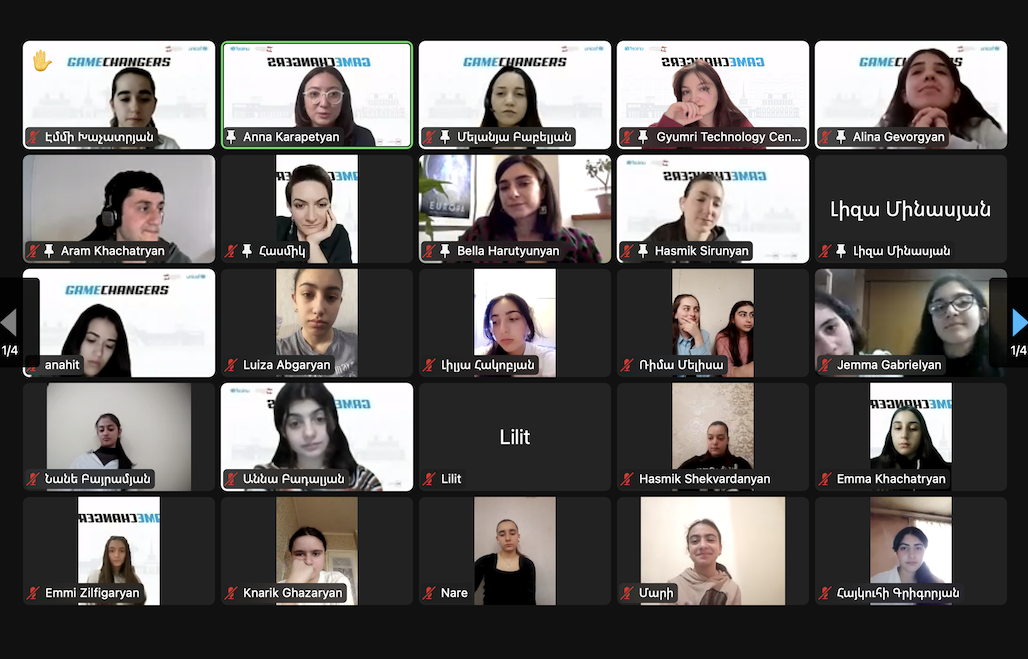 "Gamechangers: girls for girls" is an opportunity for girls and young women in marzes to gain knowledge in a highly relevant field. It is also a great platform for them to connect with like-minded individuals and potential future colleagues, as the skills they are learning at the Bootcamp program will allow them to start a career in game development.