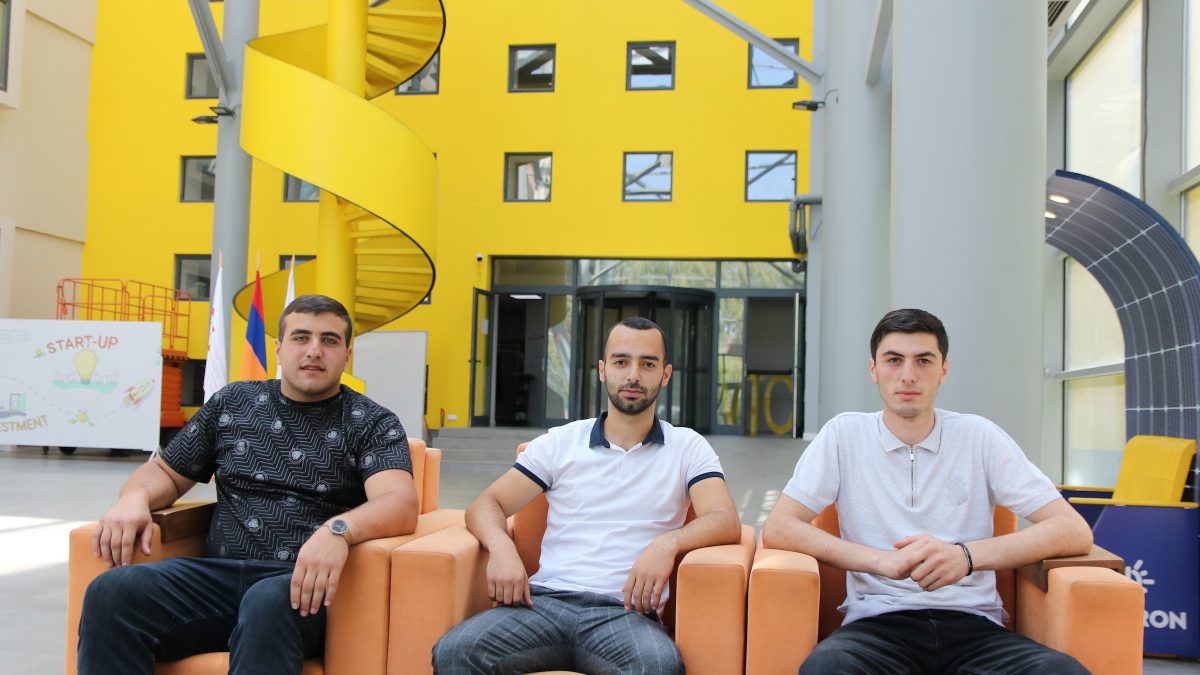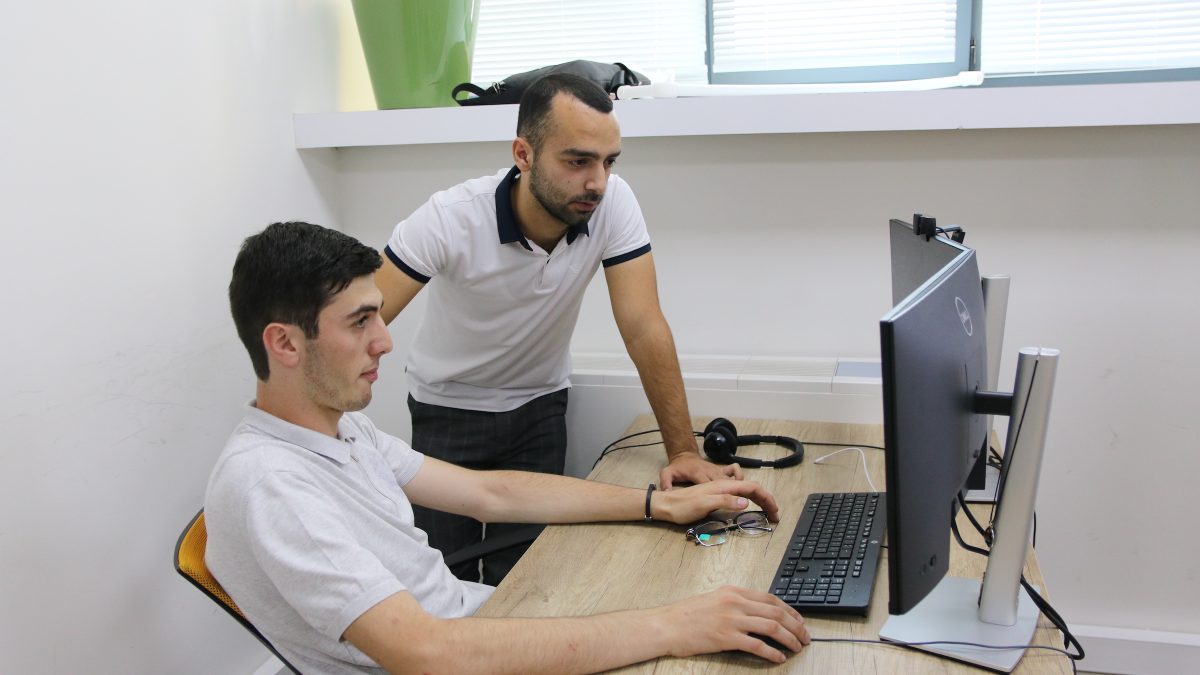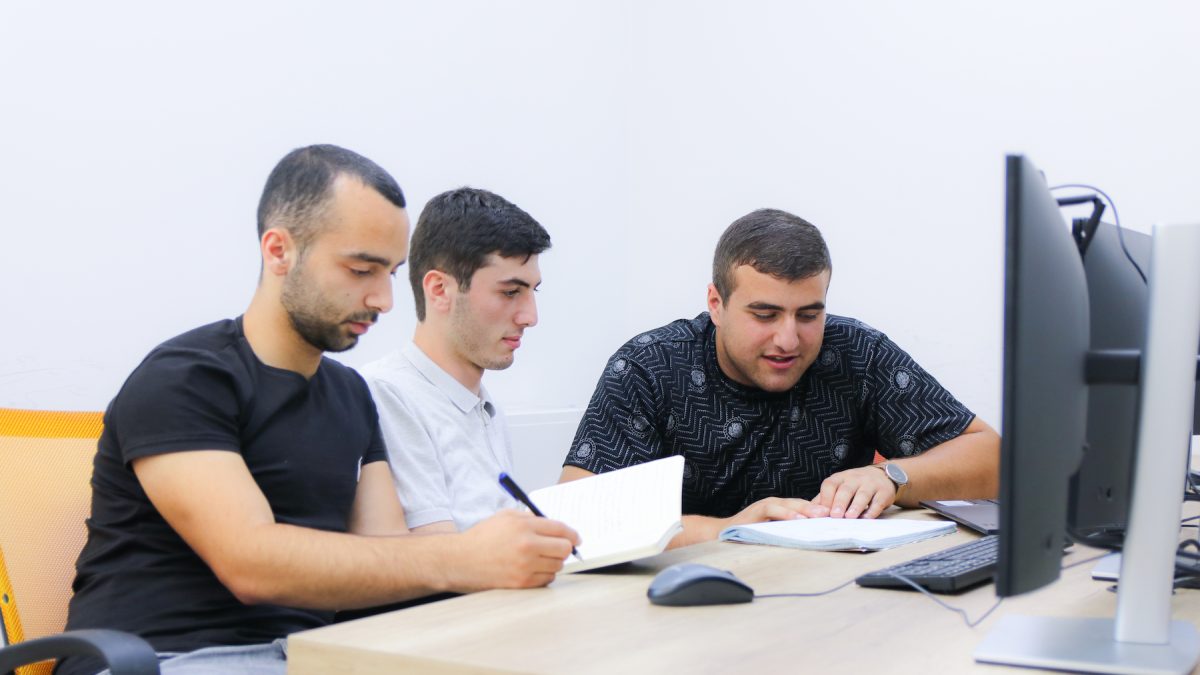 From the training course on Engineering Design (3D Modeling) to a job
Several months ago, three college buddies: Gevorg, Eric, and Sargis, hailing from Vanadzor, made the collective choice to participate in the "Engineering Design (3D Modeling)" training program. This course is delivered by the Enterprise Incubator Foundation as a part of the "Armenia Workforce Development Activity", and the training took place at the Vanadzor Technology Center.
The news of the training program spread extensively across Vanadzor, catching the attention of individuals from all walks of life. Even 21-year-old Gevorg, who was actively serving in the Armenian Armed Forces at the time, got wind of this opportunity and was motivated to apply and take part.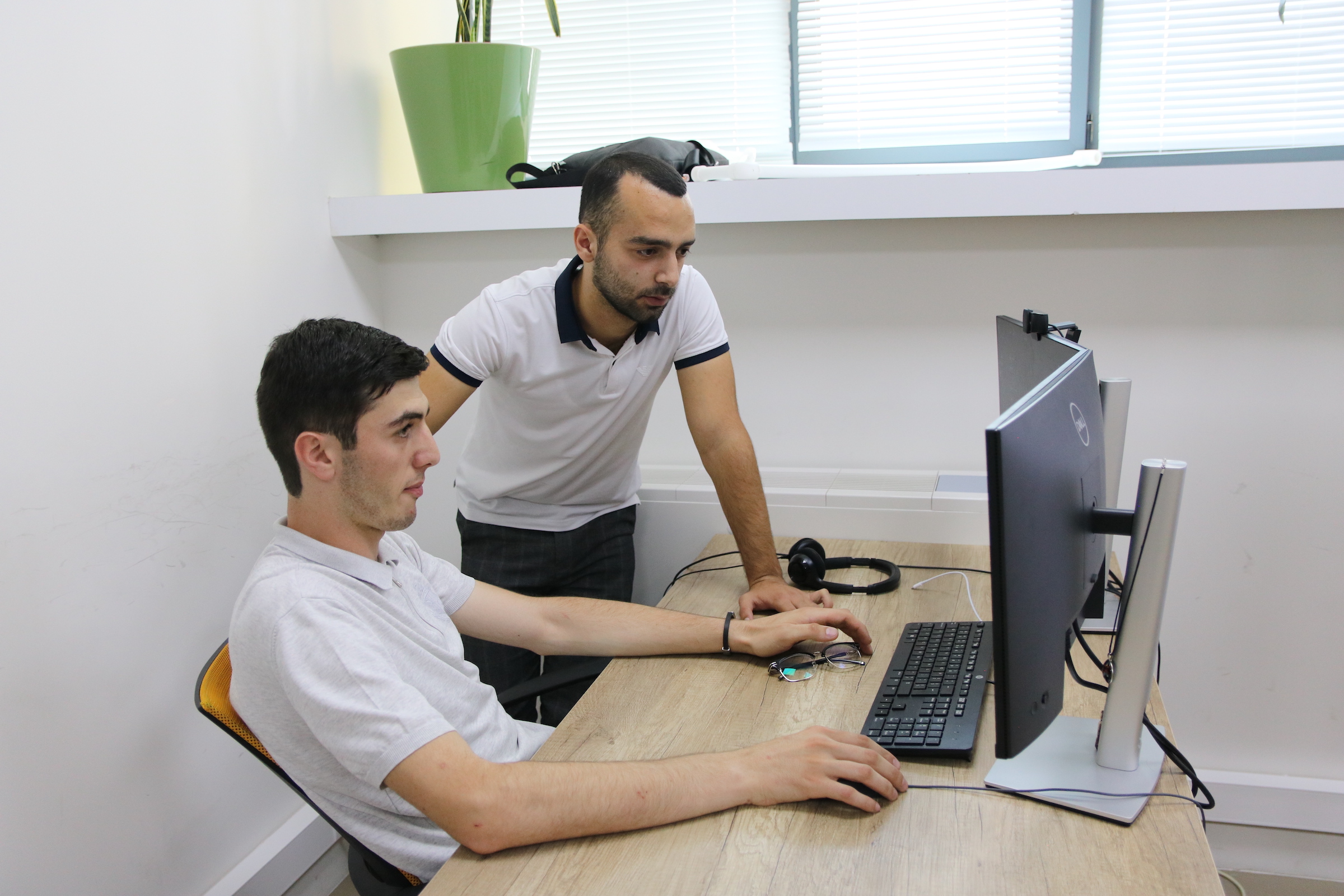 Eric and Sargis, both students enrolled in different departments of the NPUA Vanadzor branch, decided to join Gevorg in this endeavor. Following a demanding selection process, they emerged successfully chosen to participate in the four-month training program.
Throughout the training, they studied 3D modeling while concurrently honing their interpersonal skills, which encompassed communication and teamwork.
Recognizing their outstanding performance throughout the course, Gevorg, Eric, and Sargis were extended a job offer by the Dutch company ArchiDutch, which operates within the Vanadzor Technology Center.
Eric highlights the unity of all participants of the course, their heightened sense of responsibility and shared drive to acquire fresh skills. He also emphasized the significance of the guidance provided by their trainer, Shavarsh Voskanyan.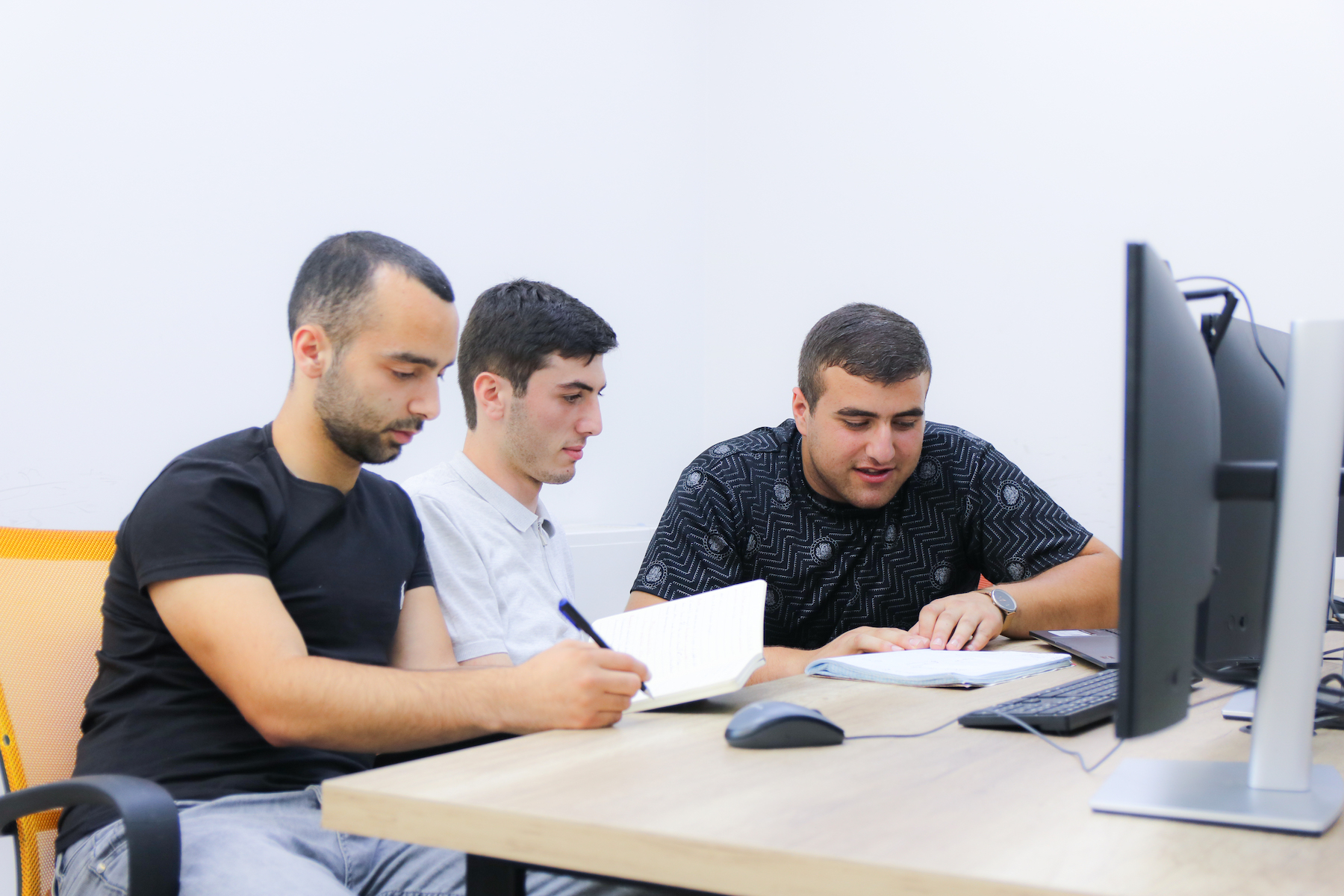 Sargis reflects, "At present, we are working on modeling rapid-construction mansions, predominantly destined for the Kingdom of the Netherlands. Just a few years ago, the notion of being part of such a venture was beyond my imagination."
As Gevorg highlights, the pursuit of employment involves not just possessing technical expertise, but also cultivating the ability to collaborate within a team. In this regard, their instructor played a pivotal role in shaping this aspect of their development.
The trio of friends shares a significant aspiration: establishing their very own enterprise in Vanadzor. They are confident that their combined professional proficiency and unwavering dedication will pave the way for them to realize this ambition in the times ahead.
Armenia Workforce Development Activity is a five-year Program funded by the United States Agency for International Development (USAID) and implemented by the Enterprise Incubator Foundation and consortium partners, including the Armenian National Agrarian University Foundation, Fund of Armenian Relief and Civitta Armenia. Within five years the Activity aims to equip 10,000 young people at the age of 15-29 in all marzes of Armenia with working skills, highly demanded in the labor market and ensure 7,000 have better employment opportunities.