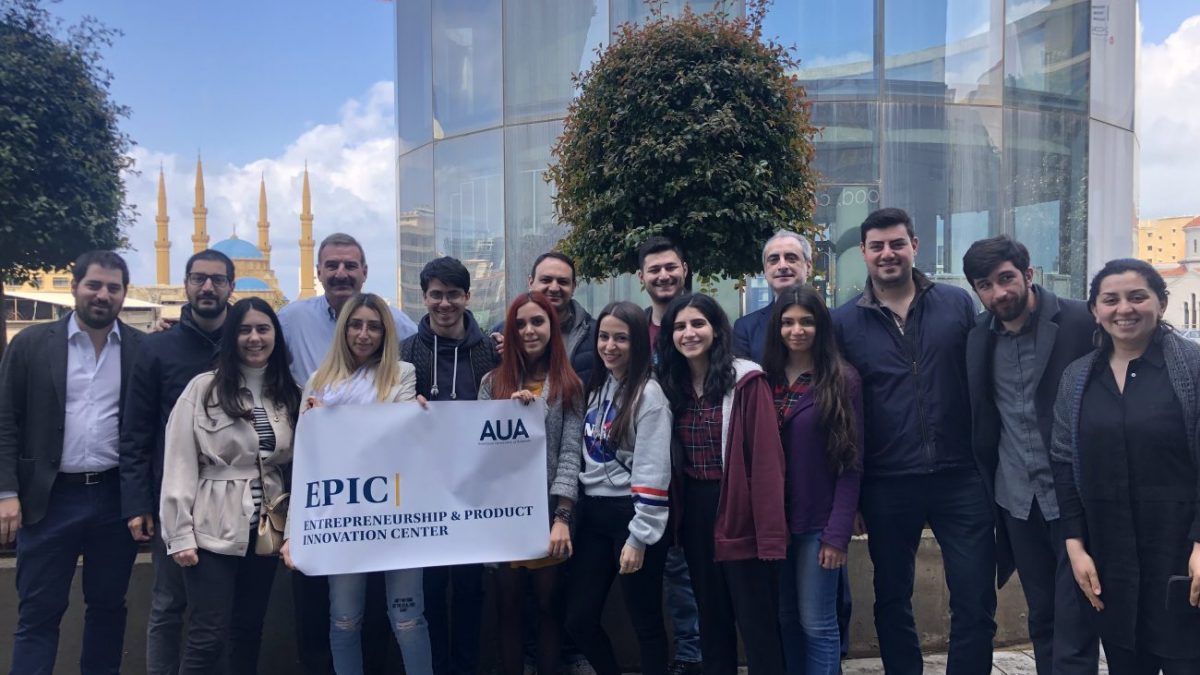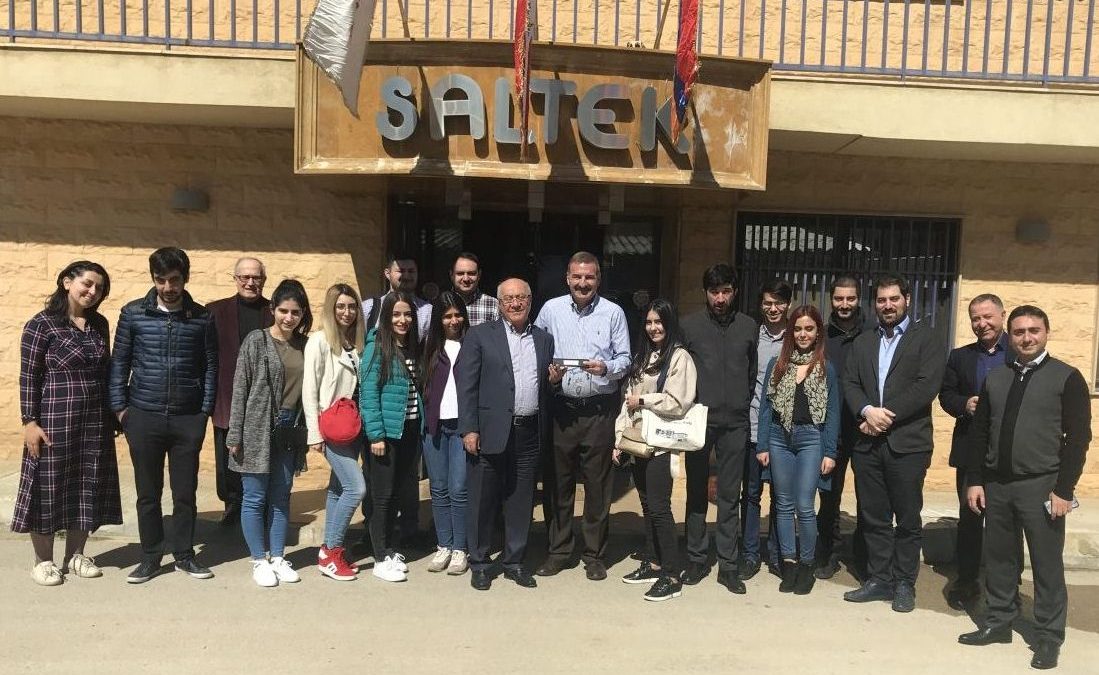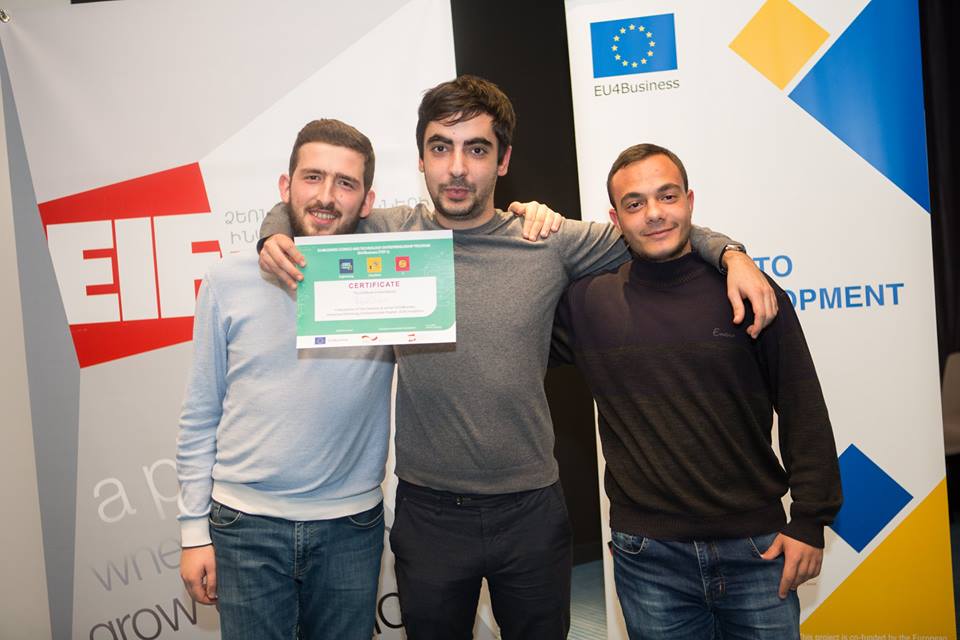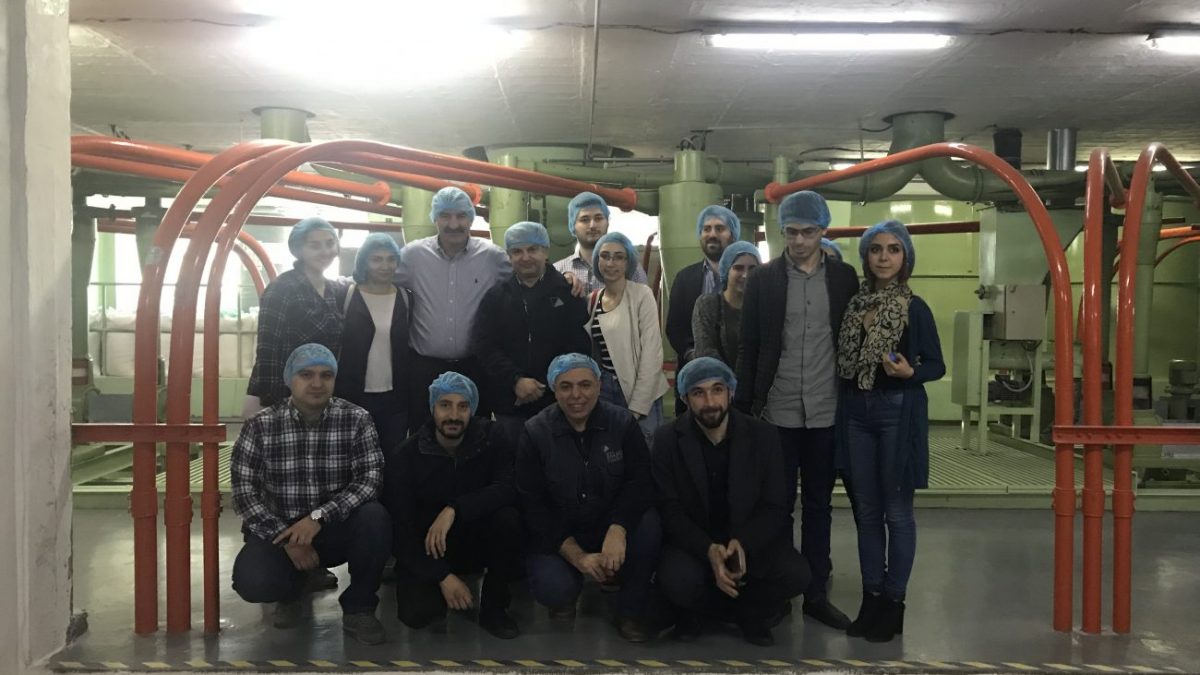 EU4B STEP2 grantees Cow.net and RendChain visit Lebanon within EPIC's first industry tour
EU4B STEP 2 grantee COWnet and RendChain team members were among 14 entrepreneurs of the Entrepreneurship and Product Innovation Center (EPIC), who visited Beirut, Lebanon within EPIC's first industry tour at the end of February.
During the visit the EPIC residents met with different players of the Lebanese tech ecosystem, including venture capitalists and startup founders.
The tour was sponsored by Tamar Capital and included visits to manufacturing operations run by successful Armenian entrepreneurs, startups and investors in Beirut's Digital District (BDD) and the American University of Beirut.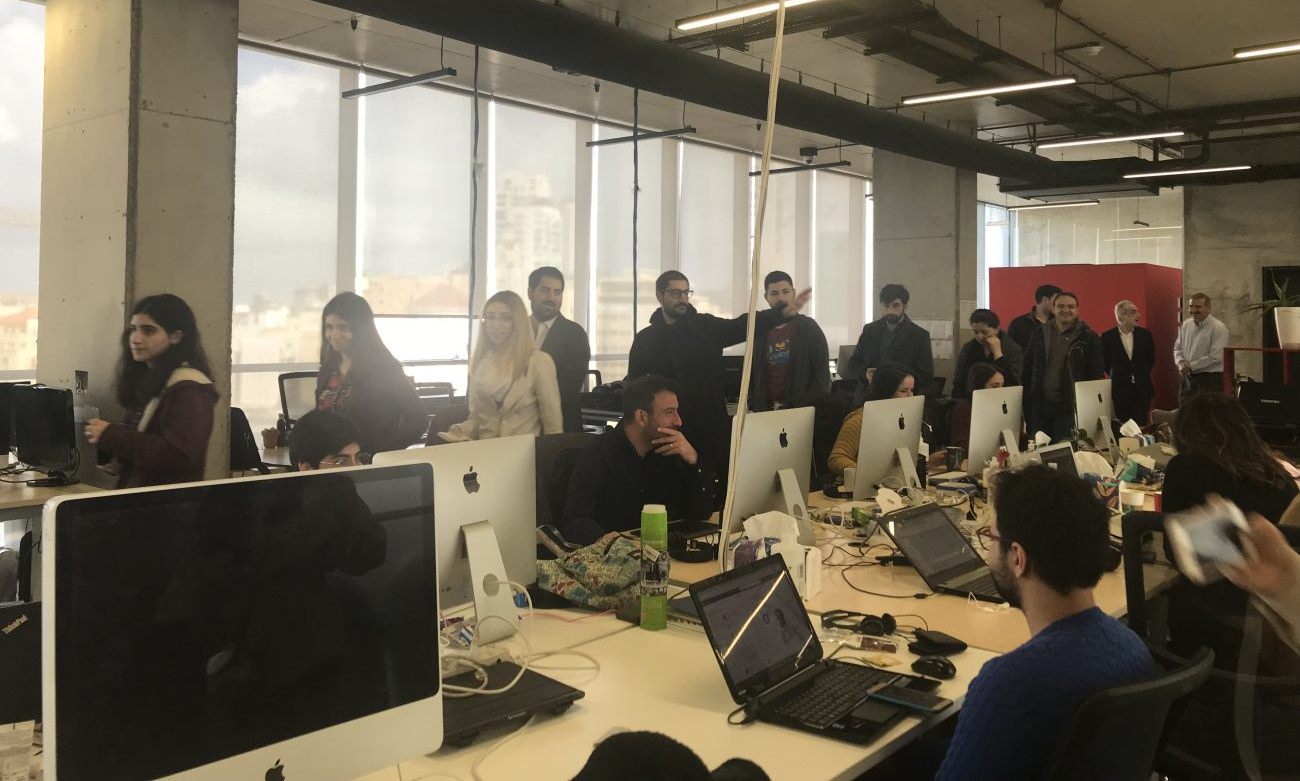 According to the organizers, the aim of the visit was to provide Armenian entrepreneurs with a first-hand perspective on the organizational structure, operations, work culture in companies outside of Armenia, as well as networking and sharing experience.
It is worth mentioning that COWnet and RendChain received STEP2 grant in November 2018.
COWnet has developed a device which monitors cow health status in real time. The startup team will collect the data and provide analysis service. Health, reproductive status and productivity of the cows will be measured for easy decision-making, prevention and monitoring. The device is an affordable and reliable tool for loss prevention, reproduction control and health monitoring.
RendChain's product is a decentralized peer-to-peer networks which aims to let people contribute their computational power (personal computers, laptops, tablets) to a system that would rent them to businesses that need it. The aim is to give computing power to renderers (animation studios, freelancers, and advertising companies) that need to buy thousands of computers to meet the quality and deadline requirements.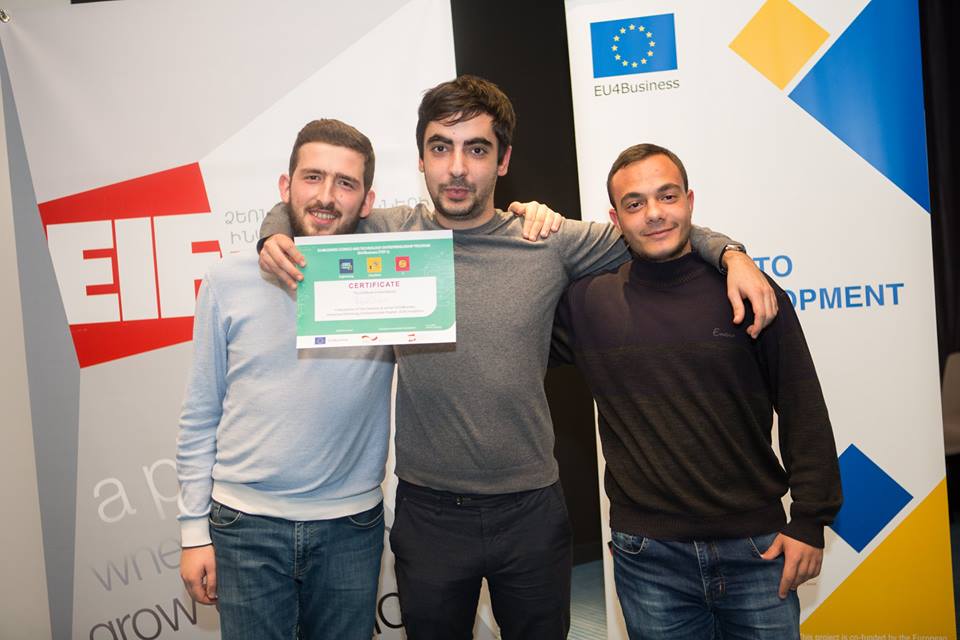 Since 2017 "Support to SME Development in Armenia" (EU-SMEDA) project, which is co-funded by the European Union and the German Federal Ministry for Economic Cooperation and Development (BMZ) and implemented by GIZ PSD SC Regional Programme, in cooperation with Enterprise Incubator Foundation (EIF), has been supporting Armenian startups with two grant competitions.
Being a part of the EU4Business and EU4Innovation Initiatives, EU-SMEDA provides 2 types of grants: Innovation Matching Grant (IMG) and Science and Technology Entrepreneurship (STEP).