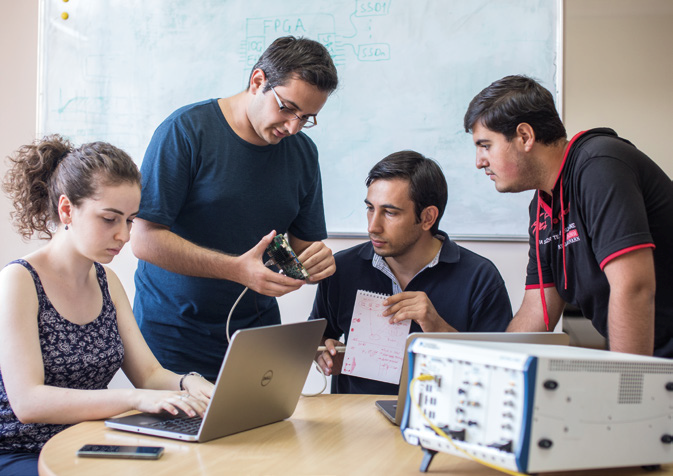 IMG grantee Grovf participates in Berkeley SkyDeck acceleration program
IMG grantee Grovf participates in the spring program of Berkeley SkyDeck , UC Berkeley's premier startup accelerator and incubator, which hosts over 200 startups per year and has over 170 mentors.
According to Grovf co-founder Khachik Sahakyan, SkyDeck accelerator provides a unique mentorship program to create a powerful environment for entrepreneurs.
"As a top global accelerator for startups, SkyDeck helps startups like Grovf by connecting them to world-class resources, and the powerful faculty and alumni network of UC Berkeley.

SkyDeck combines the consulting know-how of traditional accelerators with the vast valuable resources of its research university to provide a continuous growth of a startup. It is meant to help us on a way to grow the value of the company and get to the point at which we are ready to raise larger amounts of capital," he explained.
Grovf will pitch in front of more than 500 investors on Berkeley SkyDeck demo day, which kicks off on May 14.
IMG Grantee Grovf: The grant helped us accelerate research and development initiatives
In May 2017 Grovf won an IMG grant in the amount of $50,000 for its solution, called The FPGA-Accelerated Time-Series (Key-Value) Database. It is a dedicated device for storing IIoT (Industrial Internet of Things) sensors generated metrics. The hardware database prototype drastically reduces the number of servers, simplifying the data center and reducing power consumption.
IMG grant helped the team start the development of the first version of the product.
The Armenia-based team of 11 members targets EU and US markets and plans to have 2M Euros of recurring revenue by the end of 2019, increase Armenian team to 20 people and have 4-person sales team in the US and Europe.