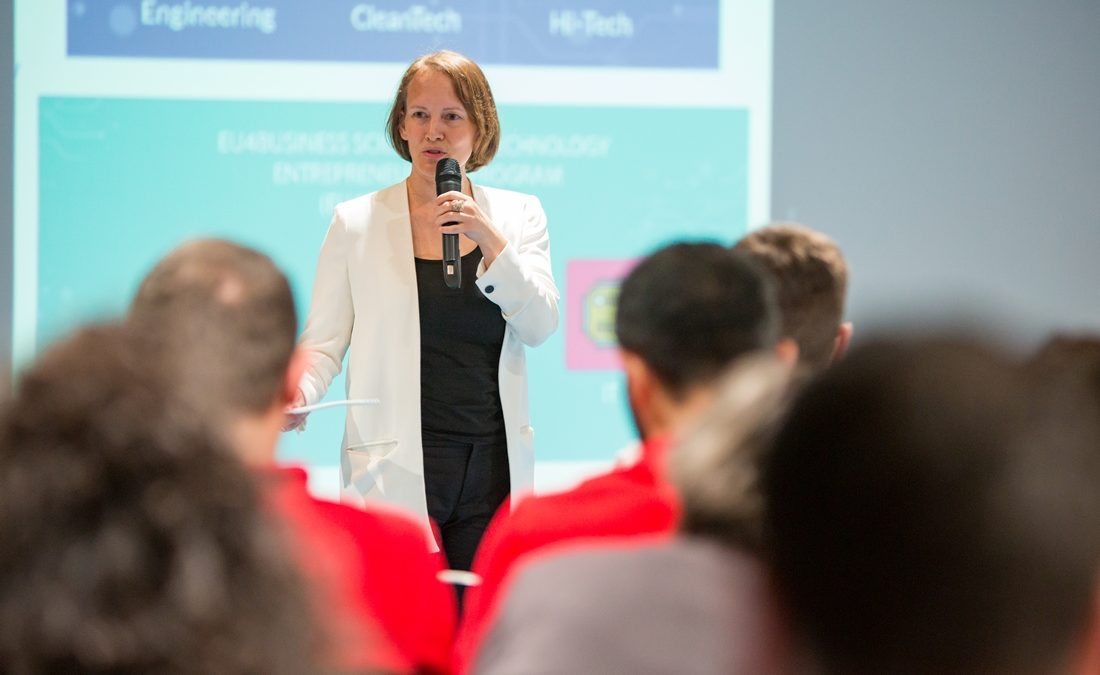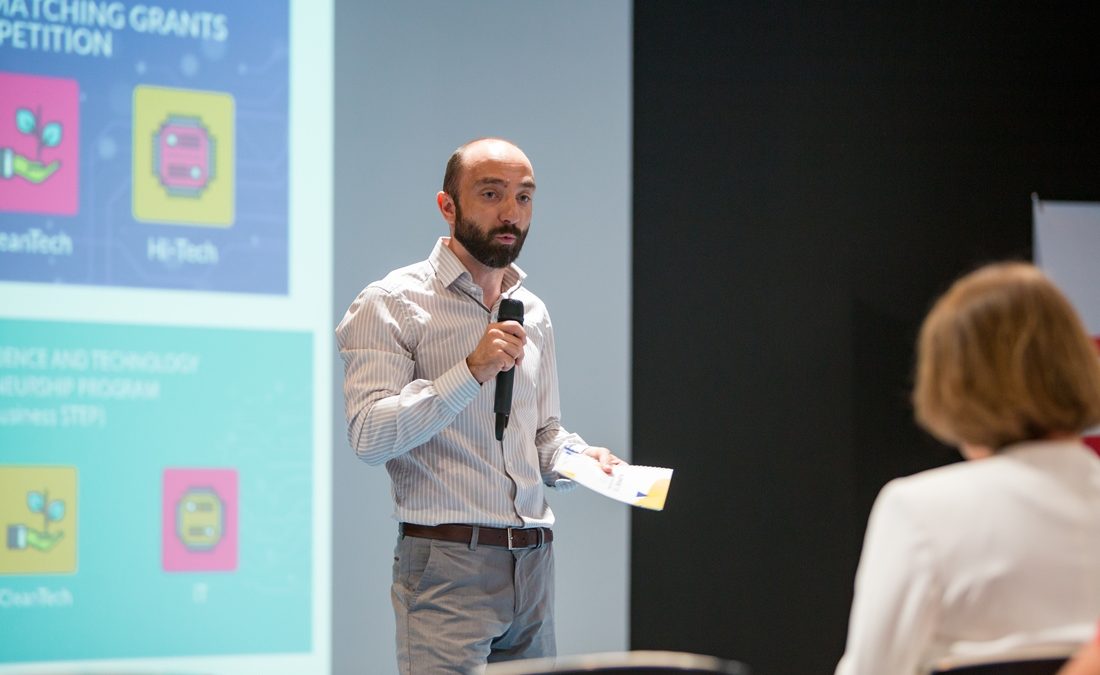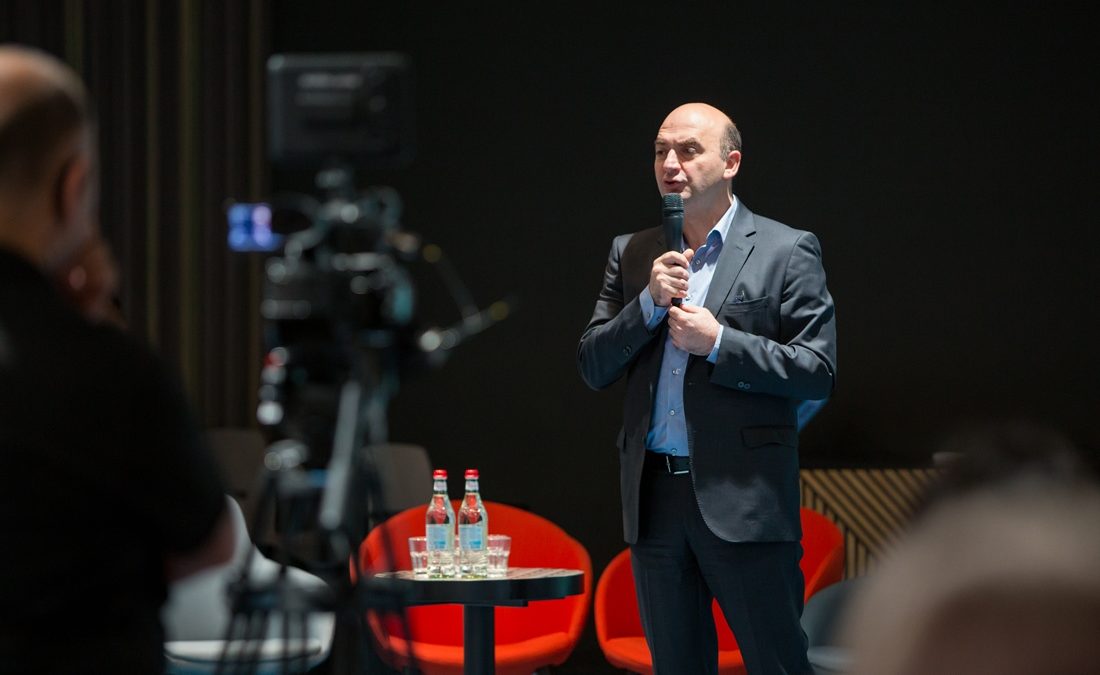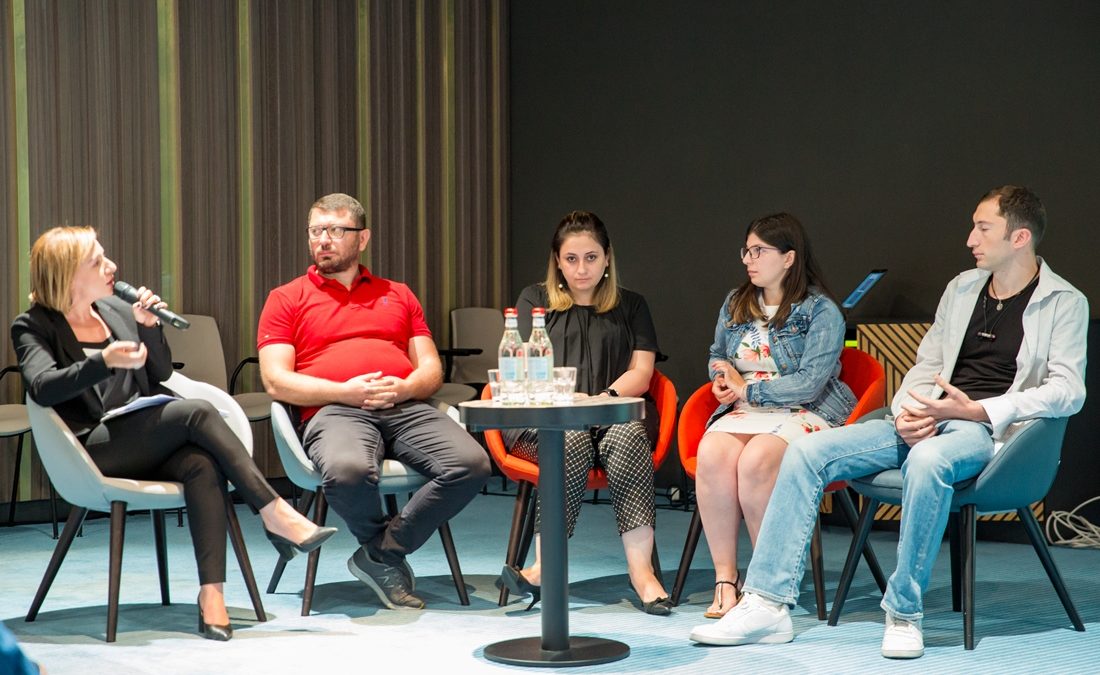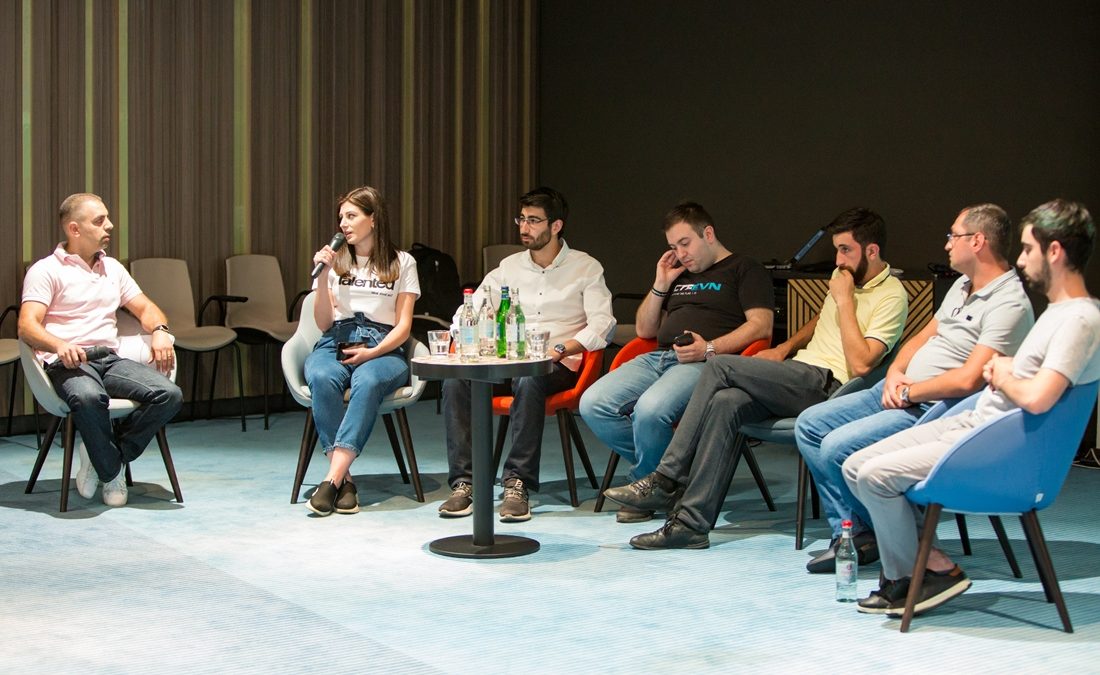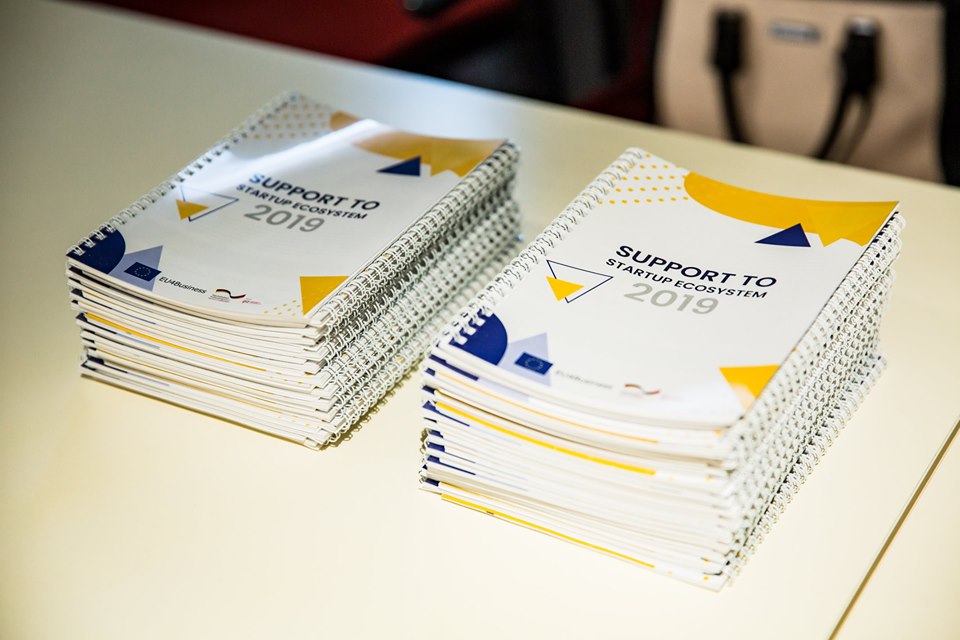 "Knowledge sharing event" unites 34 EU4Business IMG and STEP grantee startups
On July 3 "Knowledge sharing event" for EU4Business IMG and STEP grantee startups was held in Yerevan where startups shared their success stories and achievements which were possible due to the funding and support received within the grant schemes.
Opening remarks were delivered by representatives of the European Union in Armenia, EU SMEDA and Enterprise Incubator Foundation (EIF).
"This program is quite important for the European Union because it is first of its kind in the region. EU is here to support local startup ecosystem and entrepreneurship and for us it is really important to hear from you, and see how we can help you grow your companies further," noted Stanislav Toshkov, International Aid/Cooperation Officer of European Union's Delegation to Armenia.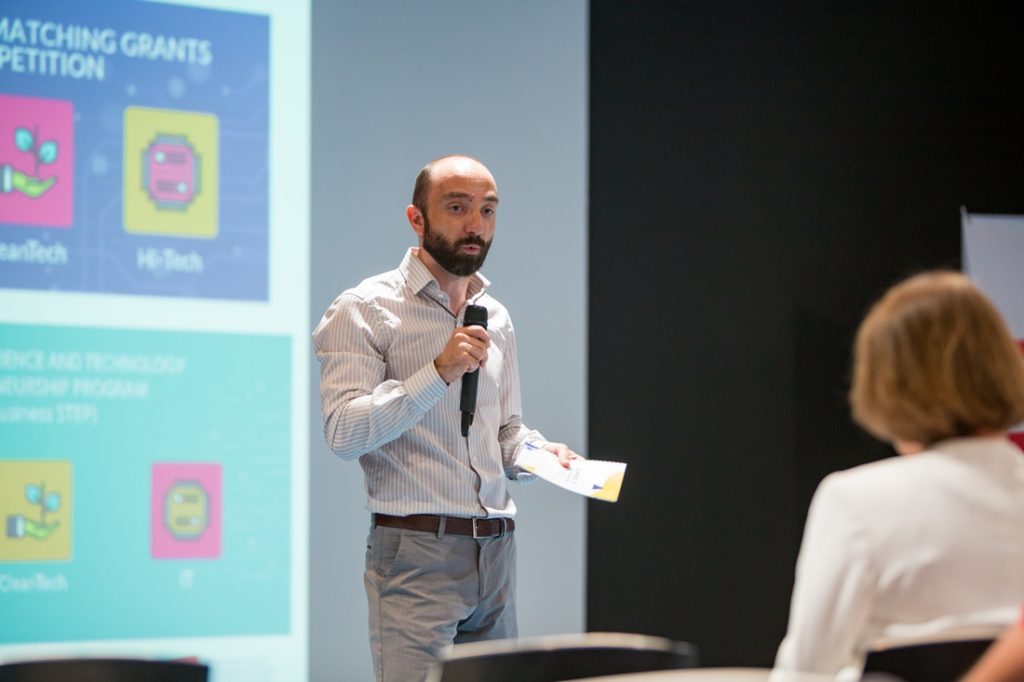 "It has been a journey and quite an interesting one. What you all have done is really great and we can congratulate ourselves for the achievements that we have reached so far. This was possible due to our cooperation with the European Union, Enterprise Incubator Foundation and more than 30 startups. We have learned so much, that's why we are having this event today in order to finally wrap up and receive feedback. For us, it is important that your journey continues, and that you become even more successful in what you are doing," addressing startups, noted SMEDA team leader Eva Maria Naher. 
"For the first time, we managed to create a project in the scope of which we are trying to intervene in the organizational and management activities of the startups, therefore helping them to create sustainable companies. One of the successful interventions was the financial and managerial part with great results with the assistance of experts. As a result, companies successfully redesigned their organizational structure, financial management system, etc, which is very important especially for companies ready to go to the investment stage," noted Enterprise Incubator Foundation Director Bagrat Yengibaryan.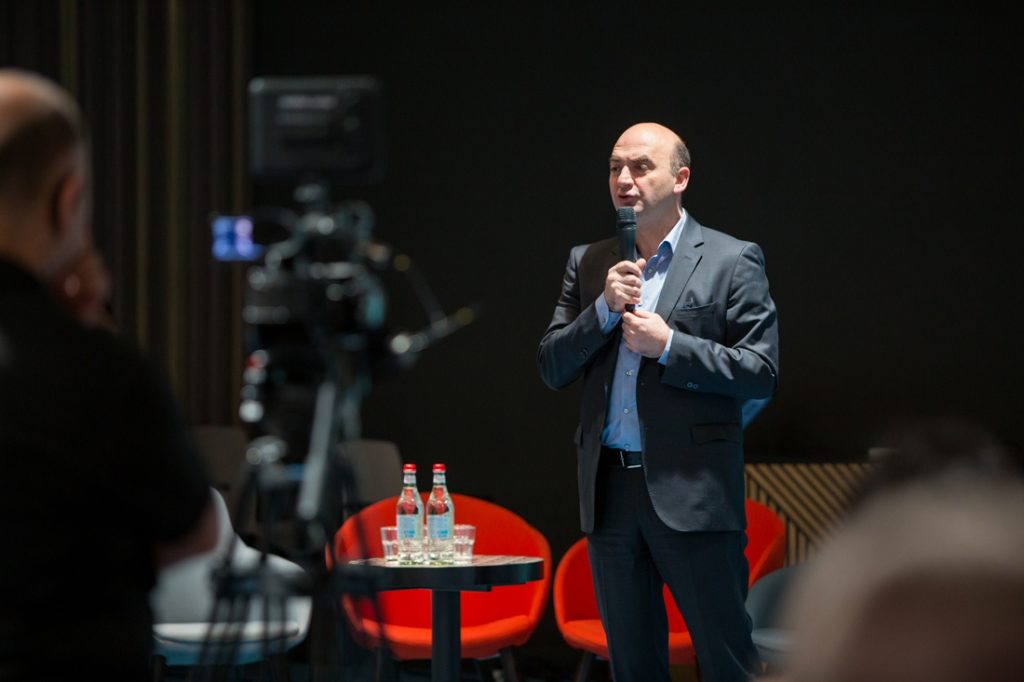 Throughout the day, panel discussions were held with the participation of grantee startup representatives.
The first panel discussion was called Investment attraction and included team members from Qube, 360Stories, ghost Services, Grovf, staff.am, Chessify, Embry, Himnark and Triple-E.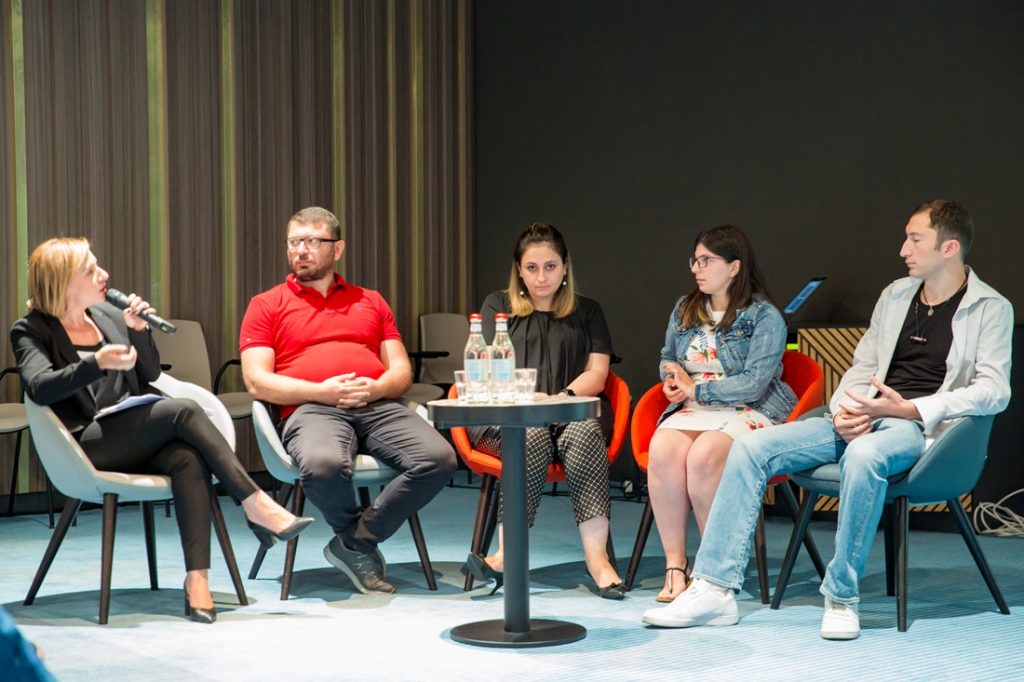 The second panel discussion was devoted to the Sales revenue generation and was attended by representatives of Cyber Mantis Games, Light Tech, Lift UP, D'efekt, Breedge, TAS Group, Expper, On your way, Wirestock.
Engineering products prototyping and manufacturing was the topic of the 3rd panel discussion with participants from RioSys, Cybertech, Stem Didactics, Sarsup, Nanobiotech, Soraytec, Smart Electronics and Datalogger.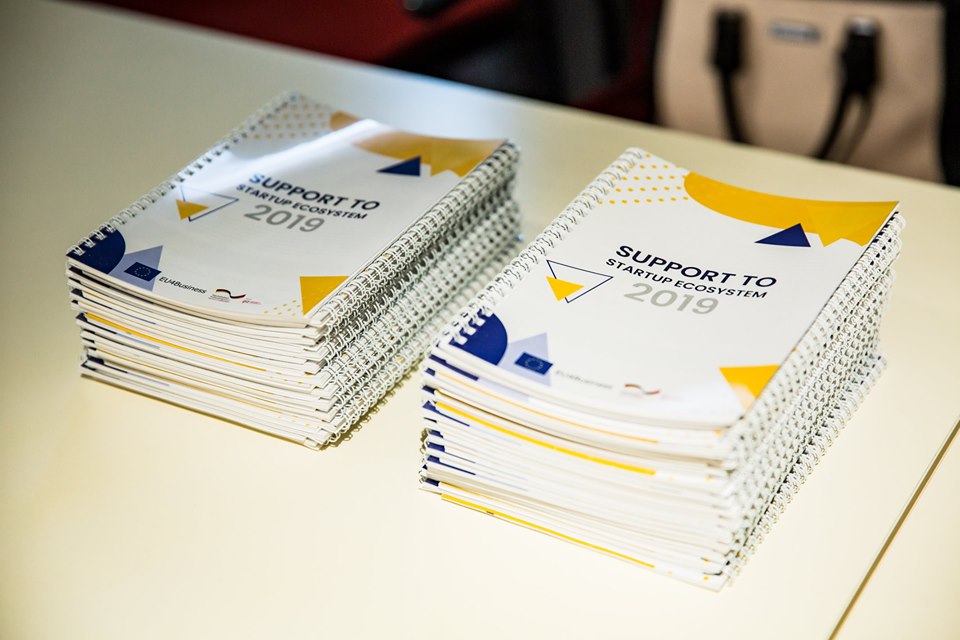 RendChain, ForgeFiction, Cow.net, illuria security, Forest Guard, Fintech and Easytech team members were involved in the 4th panel discussion, dedicated to the topic of growth.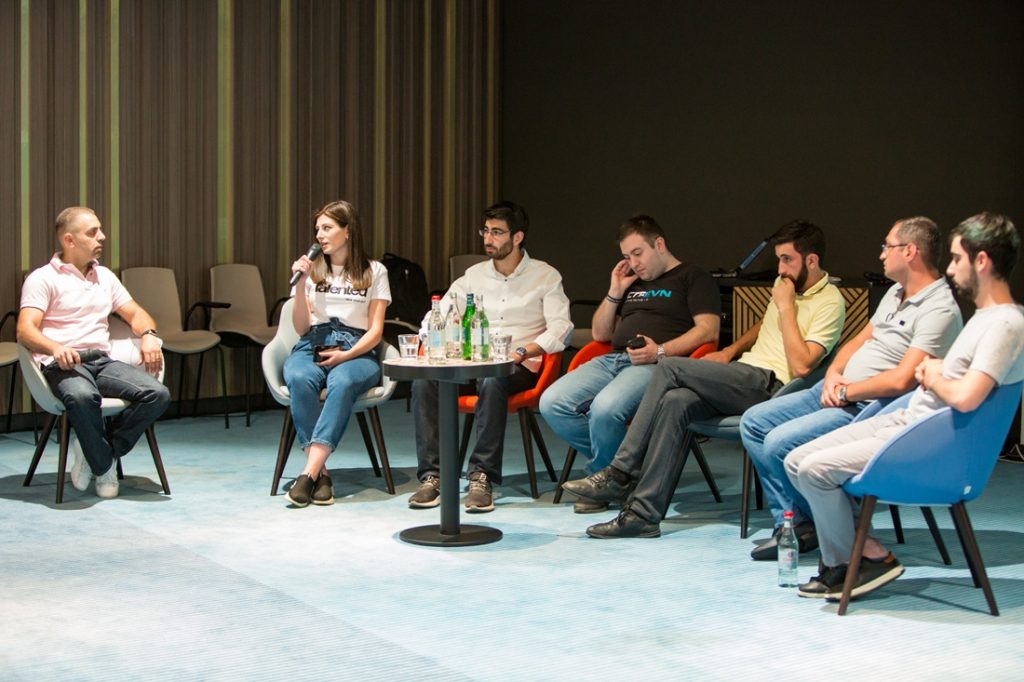 Leaders of top startups and IT companies of Armenia shared their experience during the last panel discussion called "How to become a TOP company". Yeva Hyusyan (co-founder of SoloLearn), Ashot Tonoyan (Director of Operations at Service Titan), Khachik Nazaryan (Director of Engineering at VMWare), Ashot Hovanesian (CEO of Synergy International Systems), Mikayel Vardanyan (CPO and General Manager at PicsArt) talked about their success and answered to the audience questions.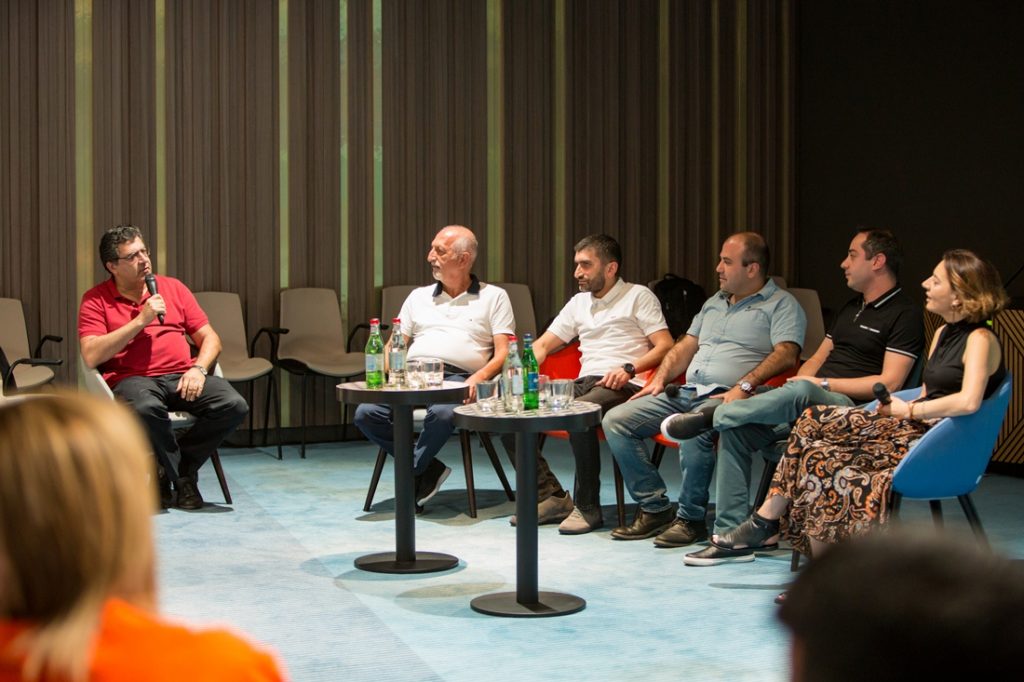 Let us add, that since 2017 "Support to SME Development in Armenia" (EU-SMEDA) project, which is co-funded by the European Union and the German Federal Ministry for Economic Cooperation and Development (BMZ) and implemented by GIZ PSD SC Regional Programme, in cooperation with Enterprise Incubator Foundation (EIF), has been supporting Armenian startups with grant competitions.
Being a part of the EU4Business and EU4Innovation Initiatives, EU-SMEDA provided 2 types of grants: Innovation Matching Grant (IMG) and Science and Technology Entrepreneurship (STEP). Both grant schemes specifically target tech-oriented SME's and projects. Overall, the program supported 34 companies in the two grant programs consisting of 2 cycles.
In the first cycle, companies received 8 IMG and 5 STEP grants (2017) with up to 5k each and 15k Euros funding for 12 months.
In the second cycle, companies received 6 IMG and 15 STEP grants (2018) with up to 30k for 9 months and between 4-15k Euro funding for 6 months.
Tags In