STEP2 grantee D'efekt: We plan to reach 100k active users by the end of 2019
Since 2017 "Support to SME Development in Armenia" (EU-SMEDA) project, which is co-funded by the European Union and the German Federal Ministry for Economic Cooperation and Development (BMZ) and implemented by GIZ PSD SC Regional Programme, in cooperation with Enterprise Incubator Foundation (EIF), has been supporting Armenian startups with two grant competitions.
Being a part of the EU4Business and EU4Innovation Initiatives, EU-SMEDA provides 2 types of grants: Innovation Matching Grant (IMG) and Science and Technology Entrepreneurship (STEP).
With a series of articles, we will be exploring startups that received grant in the framework of the EU-SMEDA project.
D'efekt is an innovative app that allows creating unique videos and photos with movement and sound reacting effects.
The app is available for download in AppStore.
According to startup co-founder Tatevik Gasparyan, D'efekt is the only app in the market that has real-time movement and sound reacting complex effects. The app brings live installations experience to mobile phones.
EU4B STEP and IMG grantee startups participate in VivaTech 2019
"We are a team of 3 main employees (Nane, Vahagn and me) and 3 marketing interns. We all were working in the same company. Vahagn was doing some experiments with real-time video effects on desktop just for fun. At some point, we came up with the idea to create the same video effects for mobile devices.
When we found out that mobile phone capabilities are enough to do the same, we started more intense development and in just a few months released our MVP," she noted.
Index Ventures invests in EU4B IMG and STEP grantee startups
The startup has received STEP grant in November 2018. The team is using the financial resource for paying salaries to the main team and the interns. This will help the team to stay fully focused on the product and start the marketing of the product.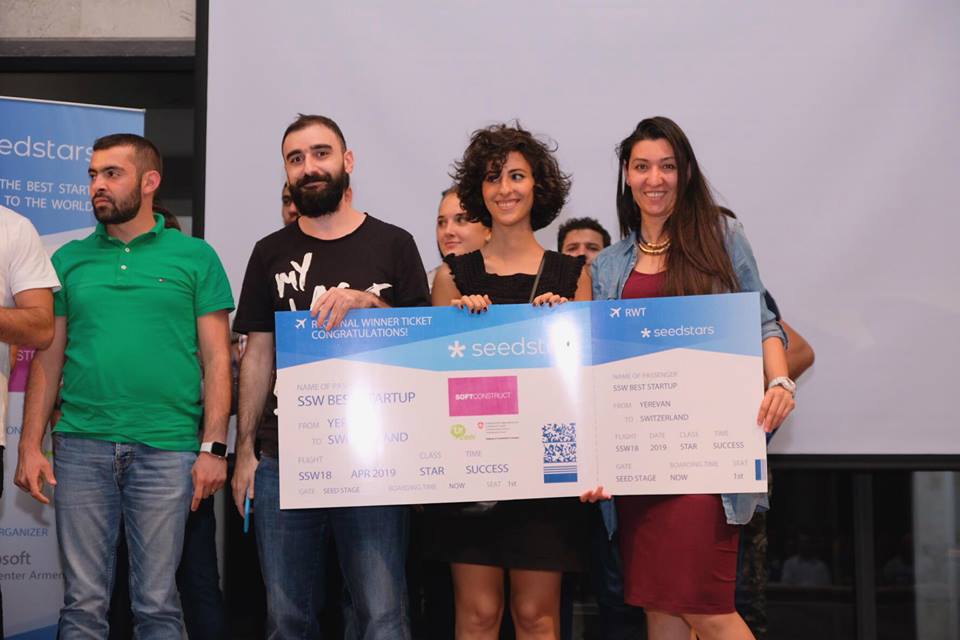 "Currently we have customers from all over the world. And the conversion rate is really high in EU market," Tatevik adds.
The team behind D'efekt is planning to reach 100k active users by the end of 2019, as well as focus on growth and customer acquisition.
Tags In