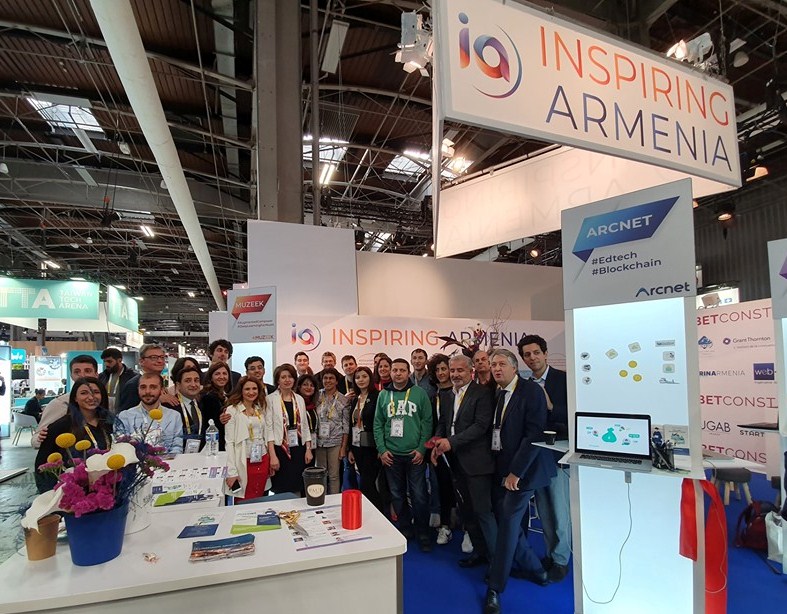 EU4B STEP and IMG grantee startups participate in VivaTech 2019
EU4B STEP and IMG grantee startups participated in VivaTech 2019, held in Paris from 16th to 18th May 2019.
VivaTech, which is co-organized by Publicis Groupe and Groupe Les Echos, is the world's rendezvous for startups and leaders to celebrate innovation. This international event is dedicated to the growth of startups, digital transformation and innovation.
More than 124,000 visitors attended the event this year with a total of 21 countries and territories presented their startup ecosystem. The event was attended by the world's top innovation leaders.
The below mentioned EU4B STEP and IMG grantee startups had the opportunity to showcase their solutions during VivaTech2019.
Grovf
Grovf won an IMG grant in the amount of $50,000 for its solution, called The FPGA-Accelerated Time-Series (Key-Value) Database in May 2017.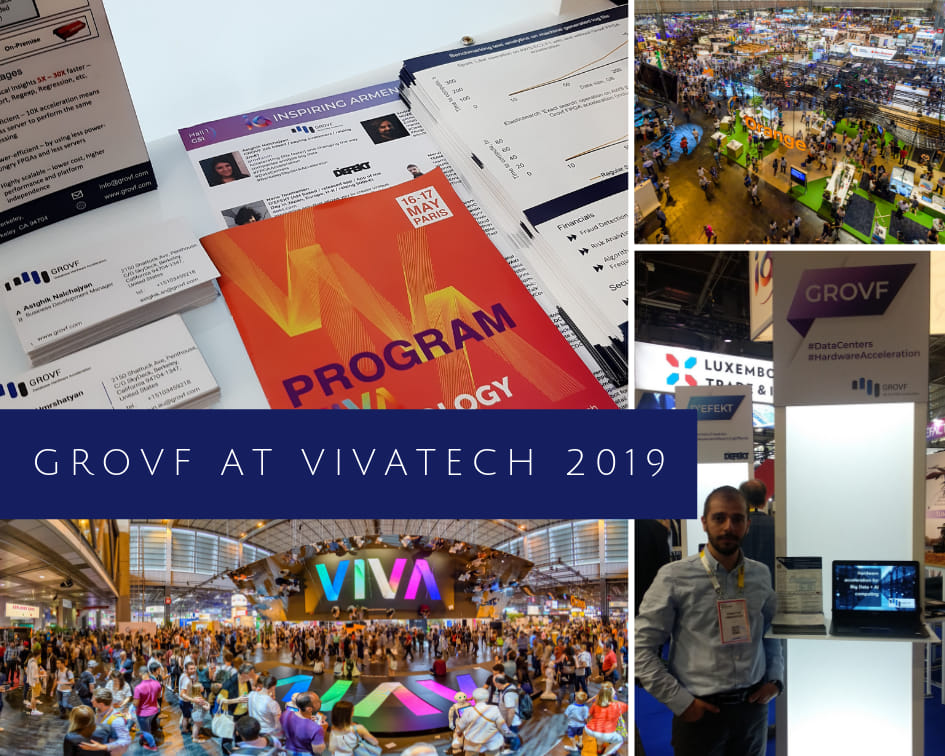 It is a dedicated device for storing IIoT (Industrial Internet of Things) sensors generated metrics. The hardware database prototype drastically reduces the number of servers, simplifying the data center and reducing power consumption.
IMG grant helped the team start the development of the first version of the product.
IMG Grantee Grovf: The grant helped us accelerate research and development initiatives
This spring the startup participated in the spring program of Berkeley SkyDeck , UC Berkeley's premier startup accelerator and incubator, which hosts over 200 startups per year and has over 170 mentors.
Embry
IMG grantee Embry presents a smart insole which automates weight tracking, tracks physical activity and helps maintain weight loss.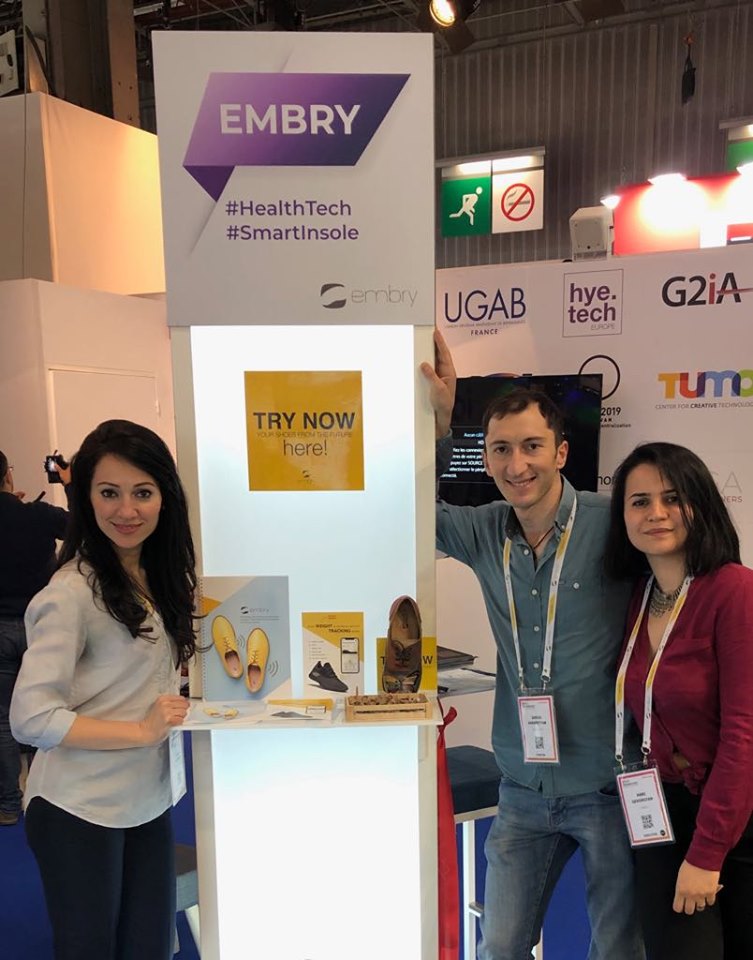 Unlike the existing activity trackers and smart insoles in the market, with Embry's patent-pending technology, the startup allows its users to make all of their existing shoes smart at once.
Due to the IMG grant, the startup was able to hire employees and establish operations in Vanadzor and Yerevan.
IMG Grantee Embry: We expanded our network in EU and are now looking for collaborations
Expper Technologies
Robin the Robot, developed by Expper Technologies, is an emotional business assistant robot for customer service.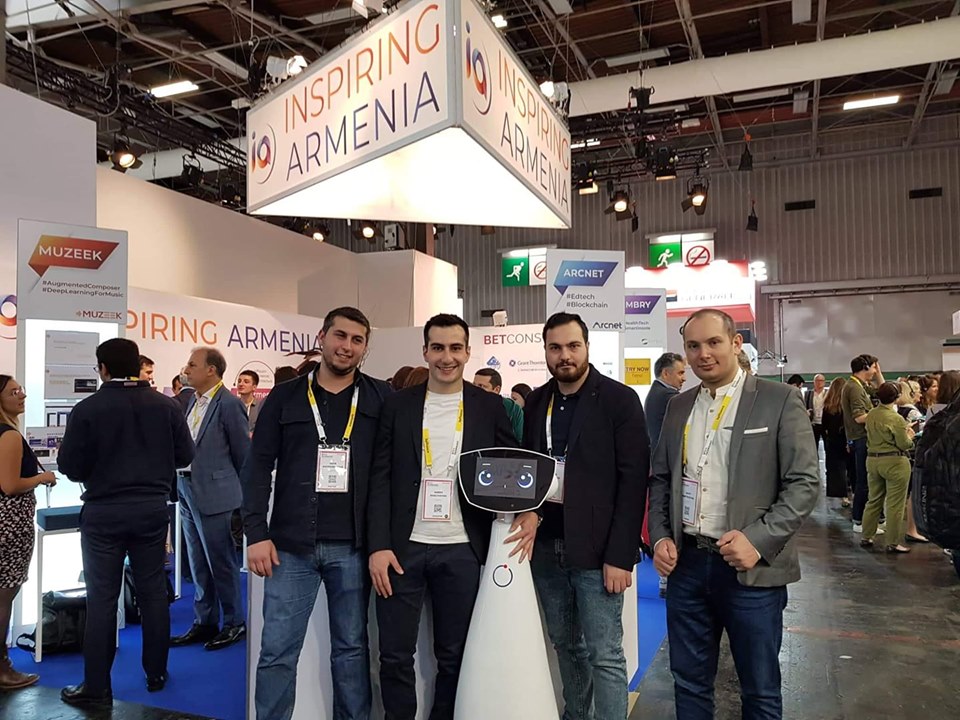 The robot helps businesses make customer service more effective, attractive and memorable by integrating intelligent robots in customer service.
STEP2 grantee Expper Technologies: Robin is not just a device, he is an emotional being
Robin has a unique technology, powered by Machine Learning. It allows providing personalized customer service and support real-time conversations with the customers.
D'efekt
D'efekt is an innovative app that allows the user to create unique videos and photos with movement reacting effects. The app enables anyone to become an artist.
It's the only app in the market that has real-time movement and sound reacting complex effects.
The team behind D'efekt is planning to reach 100k active users by the end of 2019.
Since 2017 "Support to SME Development in Armenia" (EU-SMEDA) project, which is co-funded by the European Union and the German Federal Ministry for Economic Cooperation and Development (BMZ) and implemented by GIZ PSD SC Regional Programme, in cooperation with Enterprise Incubator Foundation (EIF), has been supporting Armenian startups with two grant competitions.
Being a part of the EU4Business and EU4Innovation Initiatives, EU-SMEDA provides 2 types of grants: Innovation Matching Grant (IMG) and Science and Technology Entrepreneurship (STEP).