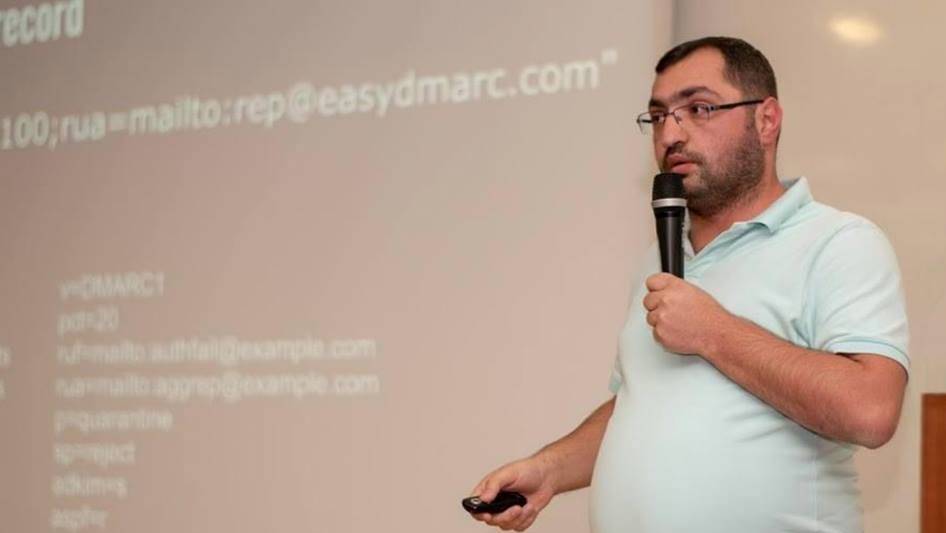 Gerasim Hovhannisyan. EasyDMARC can cover the entire globe with automation and professional marketing
STEP2 grantee EasyDMARC is a software as a service to implement the most powerful and effective email authentication system, called DMARC, to block email scam and phishing.
EIF blog has talked to the co-founder of the company Gerasim Hovhannisyan.
Please, tell us the story of your startup.
We have started in 2018 and focused on product development and problem-solving. During 1 year we have discovered a huge amount of organic traffic from search engines. We are growing almost 30% month over month. We have big customers from Armenia and from over the world, like Ministry of Defense of Armenia, Ameriabank, IronFX, Virgintrains, Coinmama, etc. The team expanded from 2 people to 6.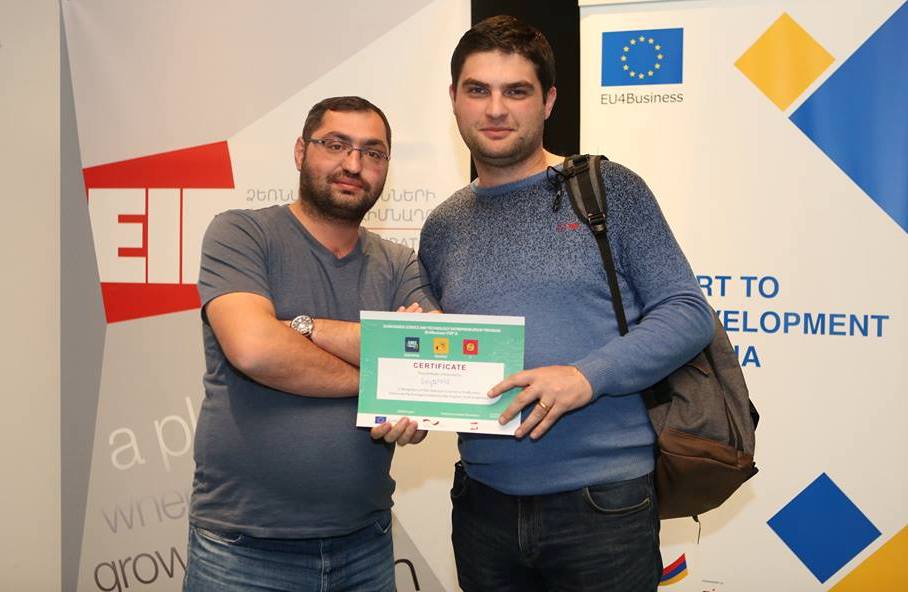 What strategy do you use while picking up new team members?
We choose people who want to be not only rich but also famous, for whom prospects are much more important than salary. People that don't want to be ruled and self-motivated can drive your company. There is no exact strategy for that, you need to trust and try a lot. The most important thing is to delegate even critical tasks and share information about success and problems so people can understand that they are an important part of the team.
Does your startup plan to raise new investments in the nearest future or you are avoiding them right now?
To provide the best value to our customers and scale as fast as possible, we are going to raise investment. It will allow us to scale the team and fasten the development process. With automation and professional marketing, we are sure that we can cover the entire globe.
STEP2 grantee EasyDMARC: Half of our registered companies are from EU
Which are those mistakes you made during your startup career that you think others should avoid?
We have hired business development, sales specialist at an early stage and it was useless at that time. We suggest others to have at least one stable version of the product and work on product market fit and then start to think about aggressive sales. In the early stage, the best person to do sales is you.
Your advice to those young people who are interested to launch their own startup in the Armenian market?
Try to find the real problem and do things that not scale at an early stage. Talk to your customers as much as it is possible. Focus on organic traffic much. Problem-solving makes your customers happy, they will be ready to pay for it.