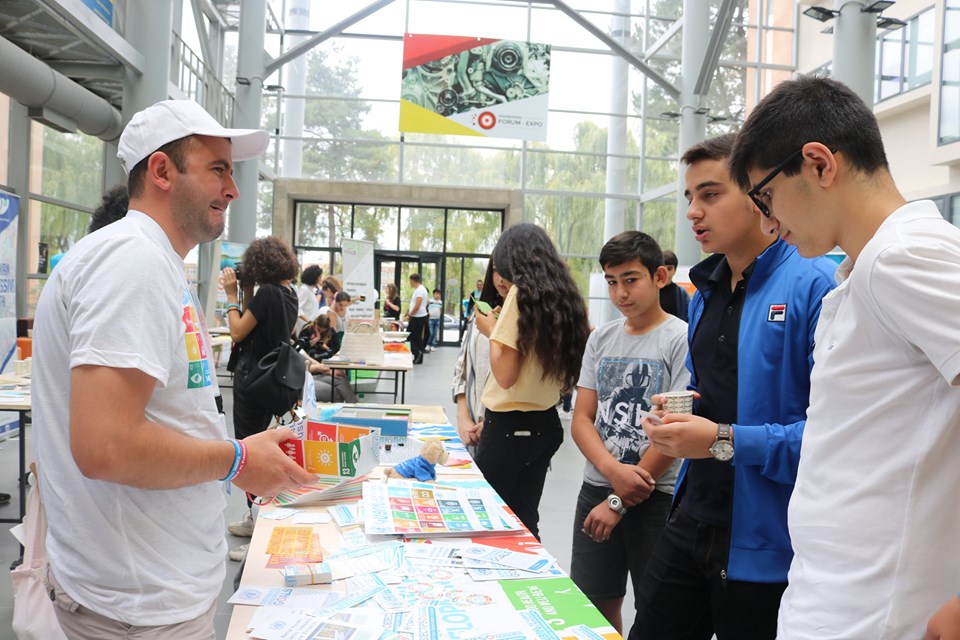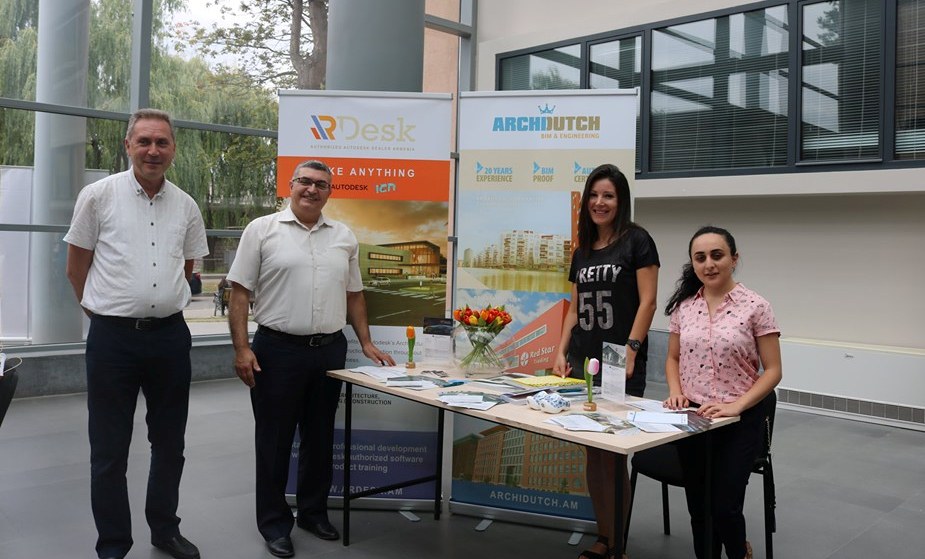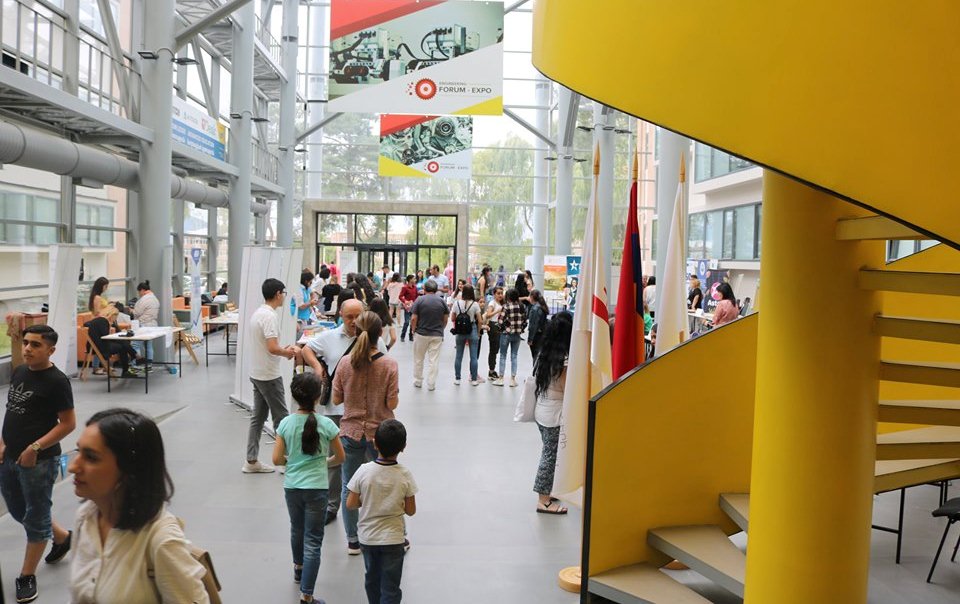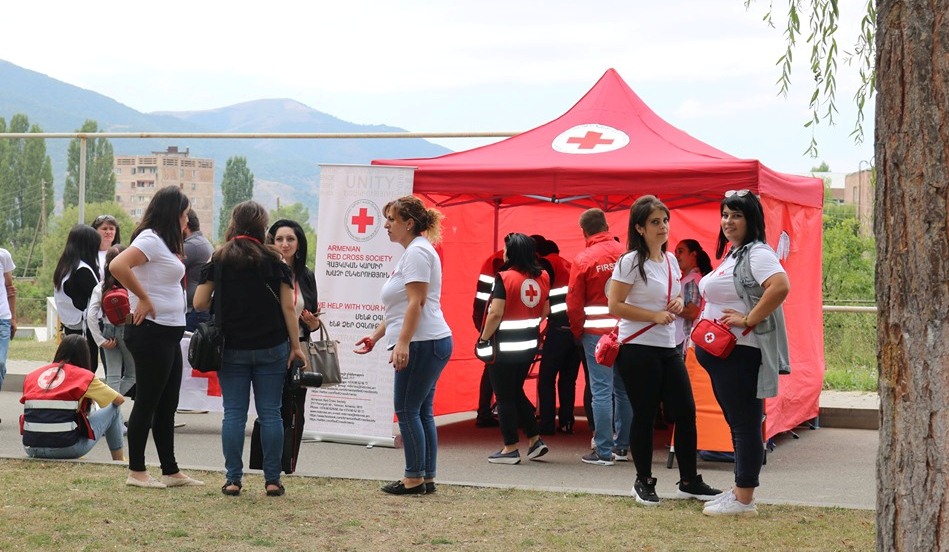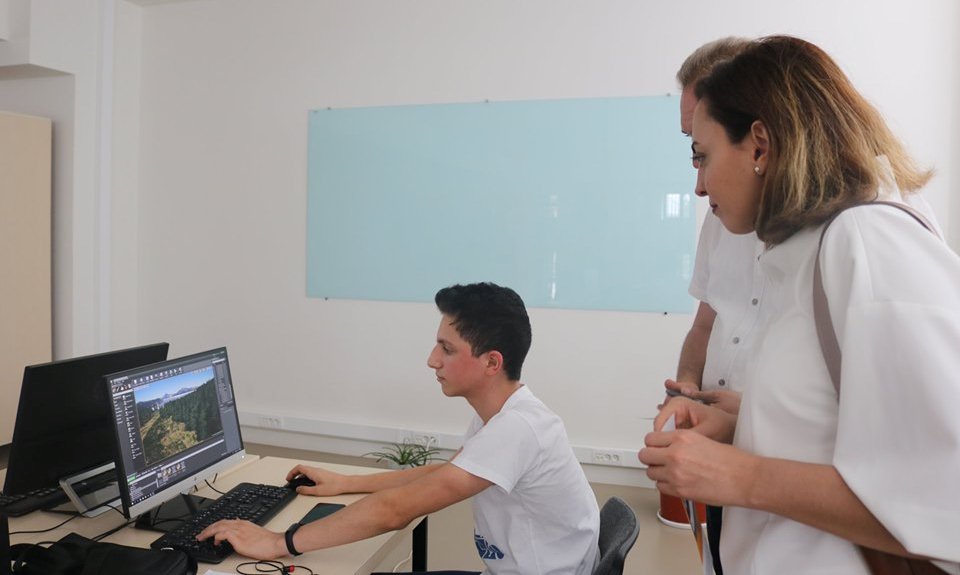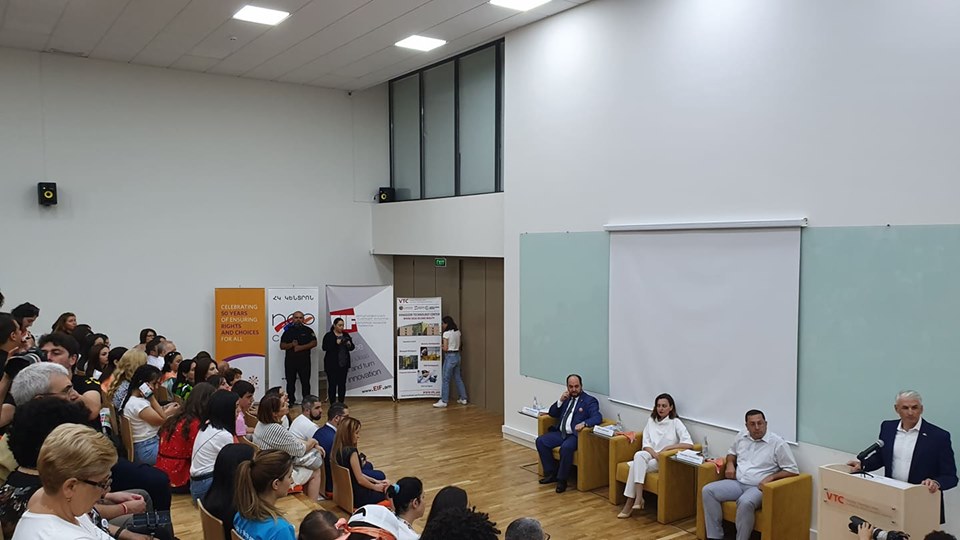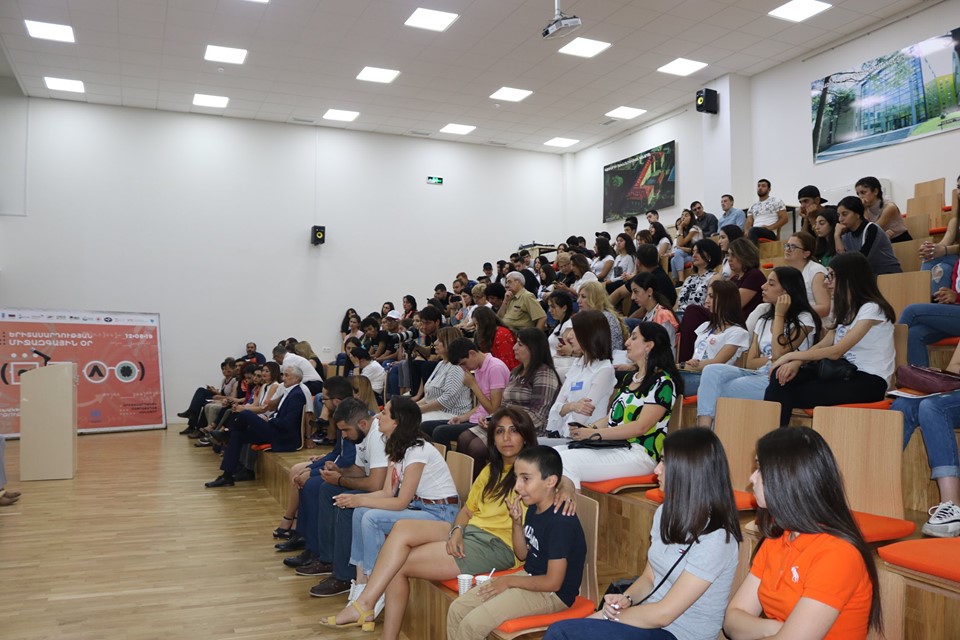 International Youth Day celebrations kick off in Vanadzor Technology Center 
On August 12 series of events dedicated to International Youth Day were kicked off in Vanadzor.
As part of UN International Youth Day celebrations, Vanadzor Technology Center hosted a panel discussion titled "Transforming Education", where representatives of the Armenian Government and National Assembly discussed topics such as transforming education, professions of the future and answered the questions of audience.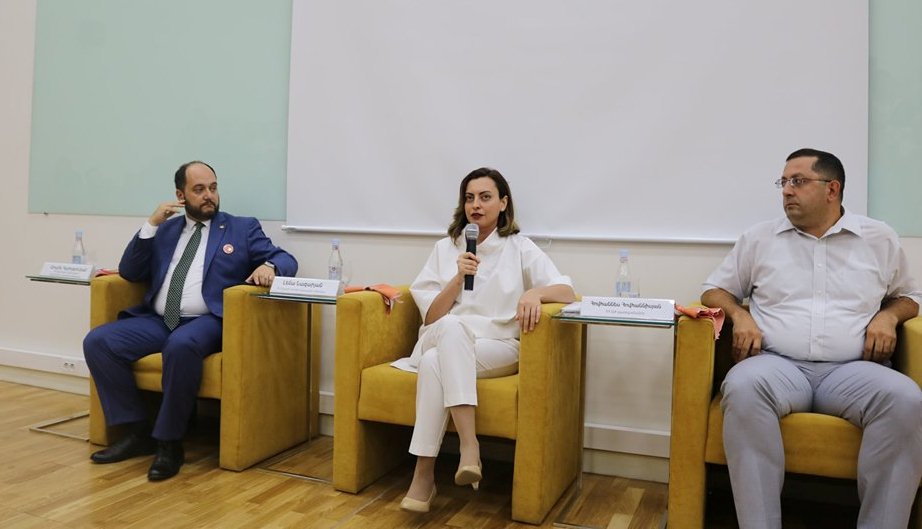 Minister of Education, Science, Culture and Sport Arayik Harutyunyan, Vice President of Armenian National Assembly Lena Nazaryan, Member of the National Assembly  Hovhannes Hovhannisyan attended the panel discussion.
Another interesting event of the day was Opportunities Fair, a joint event organized by UNDP Kolba Lab, UNFPA, Career Lab, NGOC, the European Union, World Vision Armenia, Enterprise Incubator Foundation and Vanadzor Technology Center.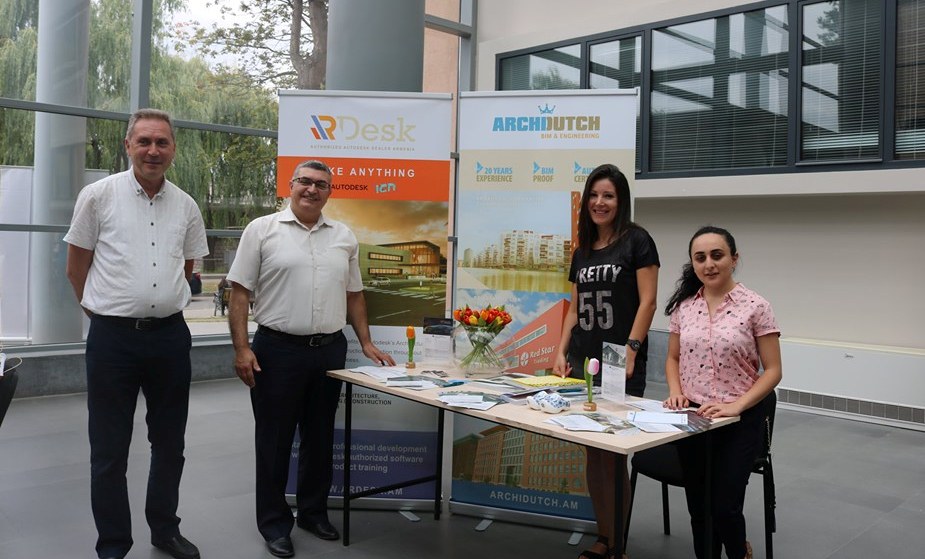 The fair was an open platform for all those who are searching for job vacancies or interested in educational possibilities in Armenia and abroad. Local NGOs and initiatives presented their youth-oriented projects and shared information about cooperation possibilities. 
Along with the fair, several master classes and public speeches were held, dedicated to the following topics: key competencies in labor market, how to properly present yourself to an employer, what is important when presenting on social networks, and many more.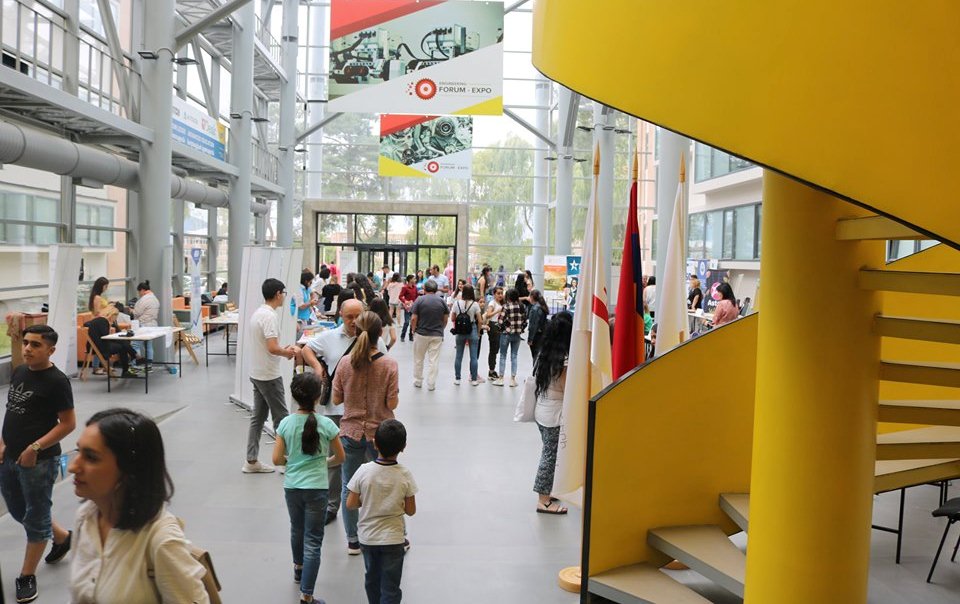 Opportunities Fair also included a CV-booth, specifically designed to help the youth with making personal resumes more attractive and professional.
The fair was organized in the framework of "Future Skills and Jobs for Armenia's Rural youth" project, which is financed by the Russian Federation and is implemented in partnership with the Ministry of Territorial Administration and Infrastructure.
As part of International Youth Day celebrations, events like First Aid Demo Classes and EcoRun were held.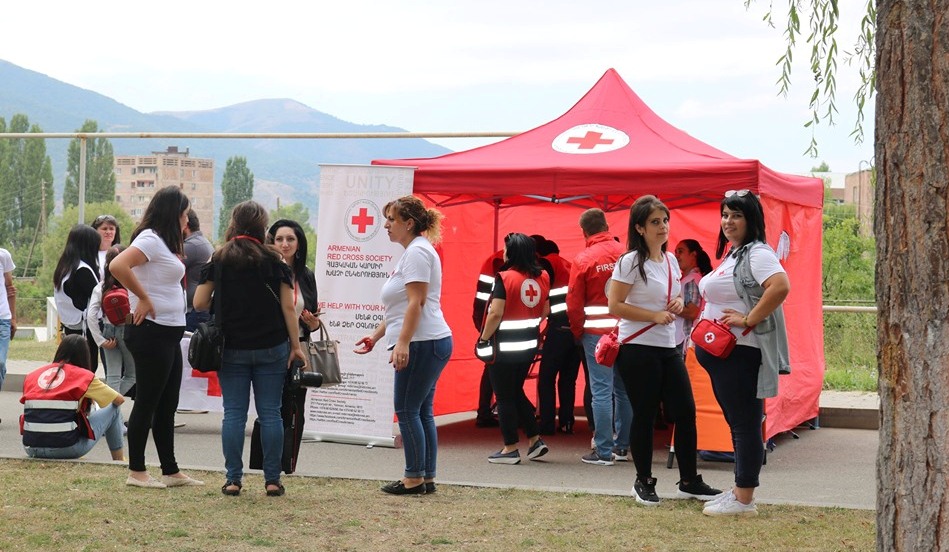 During the EcoRun, young people in pairs ran through a planned route which had a lot of rubbish and waste and collected it. As a result, the collected waste was sent for cycling. The pair who collected the highest amount of waste received an award.
The  International Youth Day celebrations in Vanadzor will continue until August 15. 
Gyumri Technology Center hosts International Youth Day celebrations
The International Youth Day was first celebrated by the UN General Assembly on 12 August 1999. It is an annual celebration of the role of young women and men as essential partners in change, and an opportunity to raise awareness of challenges and problems that youth faces globally.
This year's theme "Transforming education" highlights efforts to make education more accessible for young people in every corner of the globe.