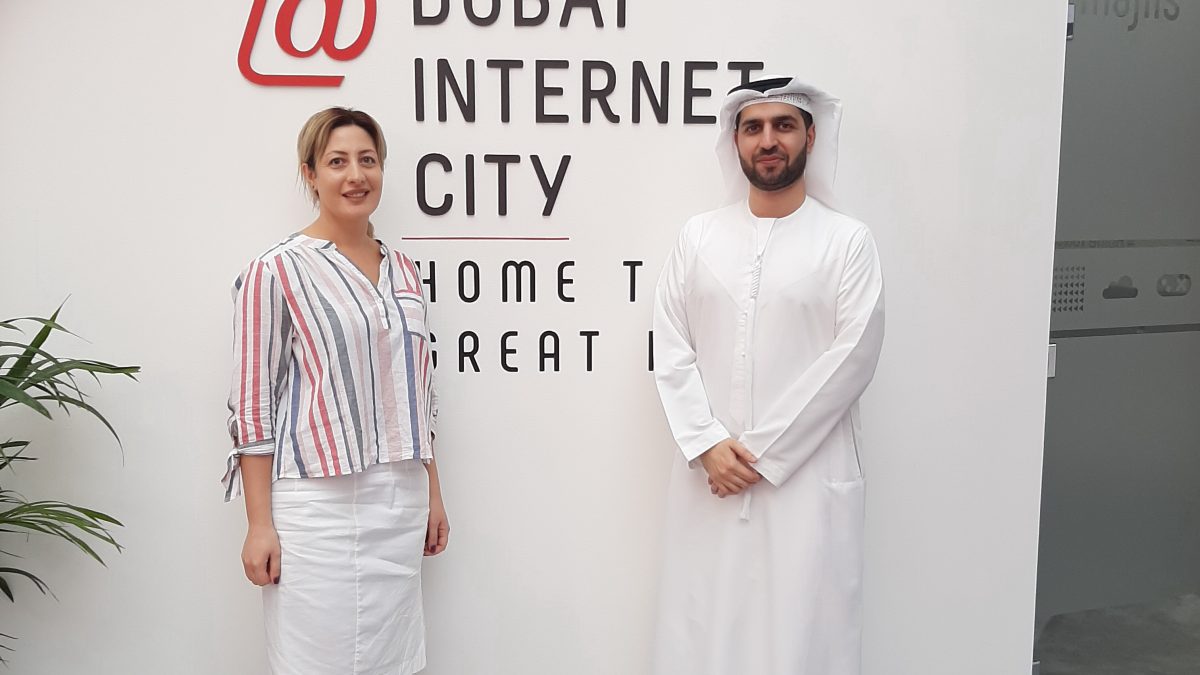 Enterprise Incubator Foundation to collaborate with Dubai Internet City
Business Development Manager of Enterprise Incubator Foundation (EIF) Amalya Yeghoyan has participated in GITEX Technology Week, held in Dubai on October 6-10.
During the visit, a number of meetings were held with the technology companies of the United Arab Emirates, in order to launch cooperation with the Engineering City. 
Firstly, Amalya Yeghoyan met with Ammar Al Malik, Managing Director of Dubai Internet City, the leading regional tech and business zone. The sides have reached an agreement to organize the visit of Engineering City-based technology companies to Dubai Internet City.
In the framework of GITEX, Amalya Yeghoyan also participated in the African countries' investment forum. She had a meeting with Isa Ali Ibrahim, the Minister of Communications in Nigeria who was enthusiastic about the collaboration with Engineering City on engineering education and research projects. The Minister expressed special interest towards the implementation of ANEL (Armenian National Engineering Laboratories) model in Nigeria.
In addition to that, agreements have been reached on the realization of pilot projects with the Advanced Electronics Company based in Saudi Arabia.
"Many opportunities for cooperation with Arabic countries in technological and especially engineering sectors exist nowadays. I think, that the agreements made at GITEX Technology Week will contribute to their quick implementation," stated Amalya Yeghoyan. 
GITEX Technology Week is one of the largest annual tech events in the world. This year it had more than 250 speakers and thousands of participants.