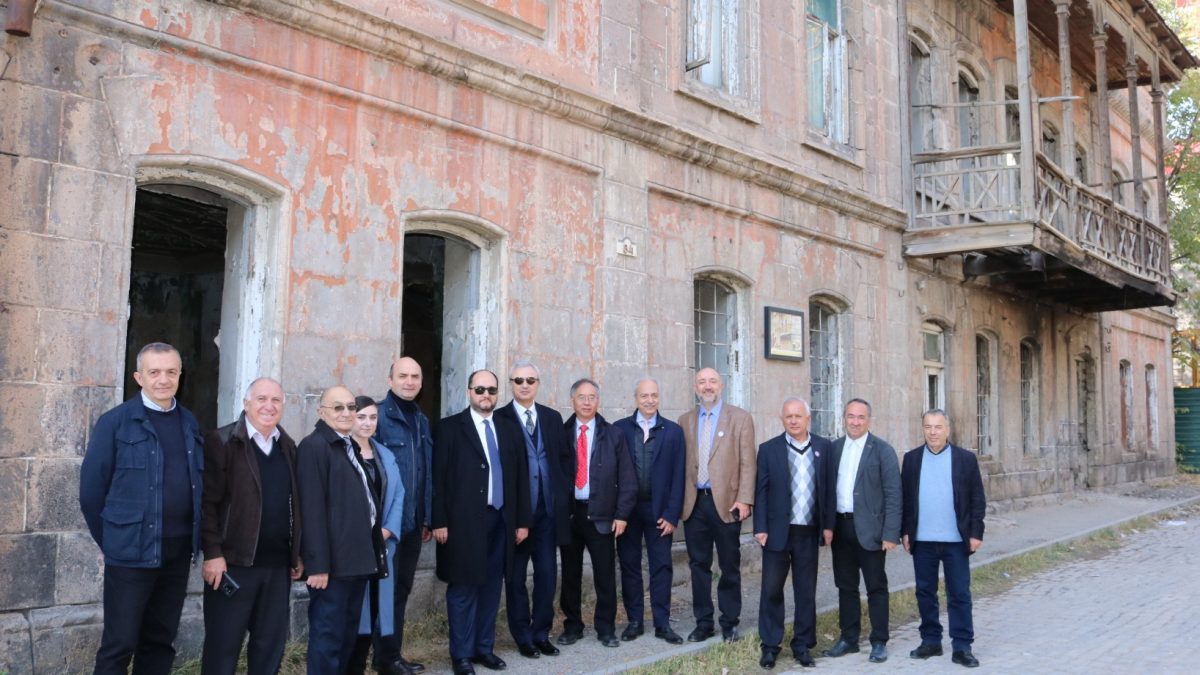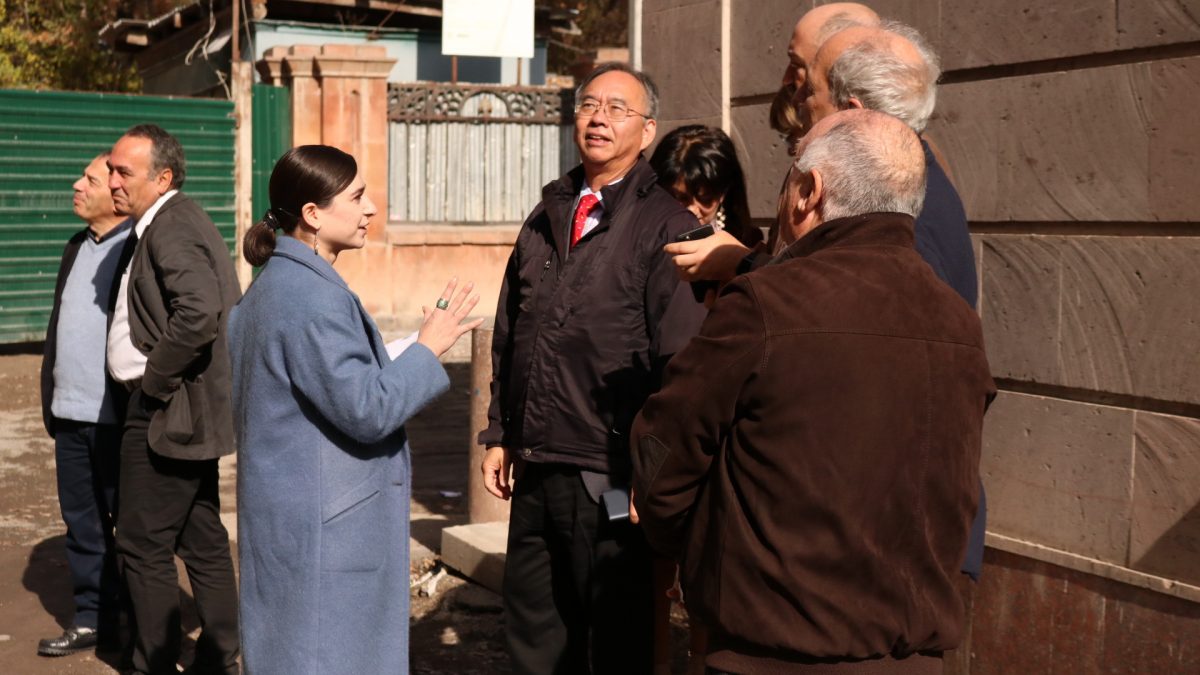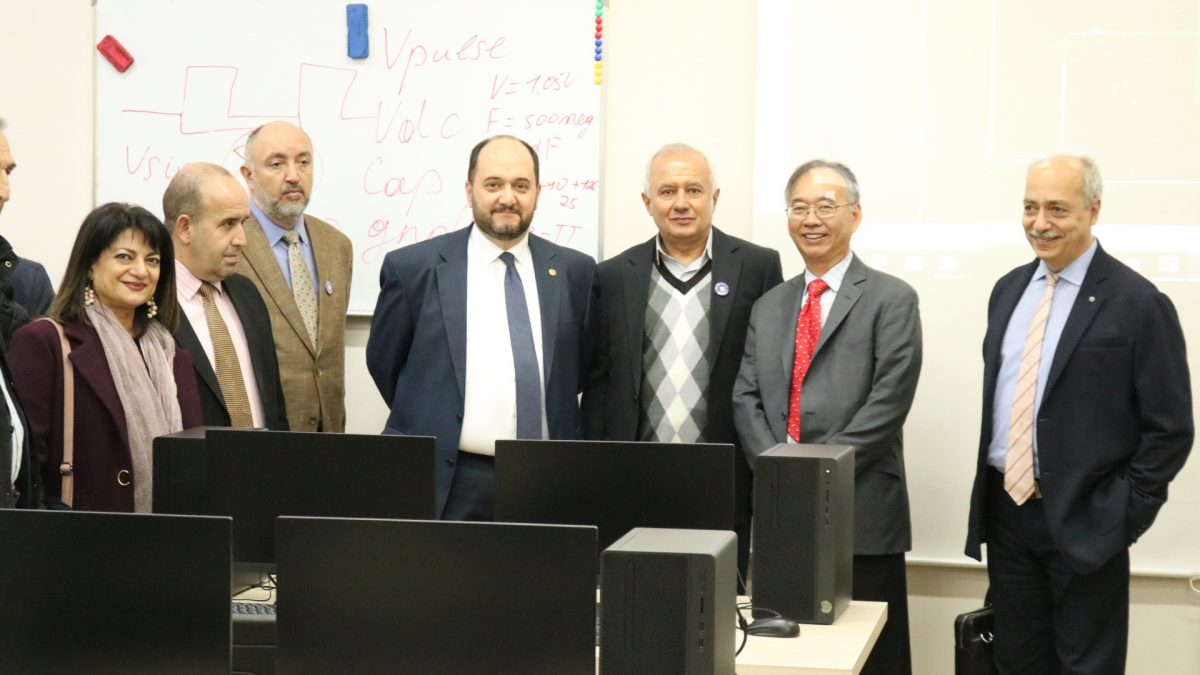 GTC hosts "Synopsys" Educational Program's official launch with high-ranking guests in attendance
"Synopsys" Educational Program official launch event was held in Gyumri Technology Center (GTC) on November 5, with high-ranking guests in attendance.
The program which is specially designed for students of Bachelor and Master degrees, is jointly implemented by Enterprise Incubator Foundation (EIF), Synopsys Armenia and Gyumri branch of National Polytechnic University.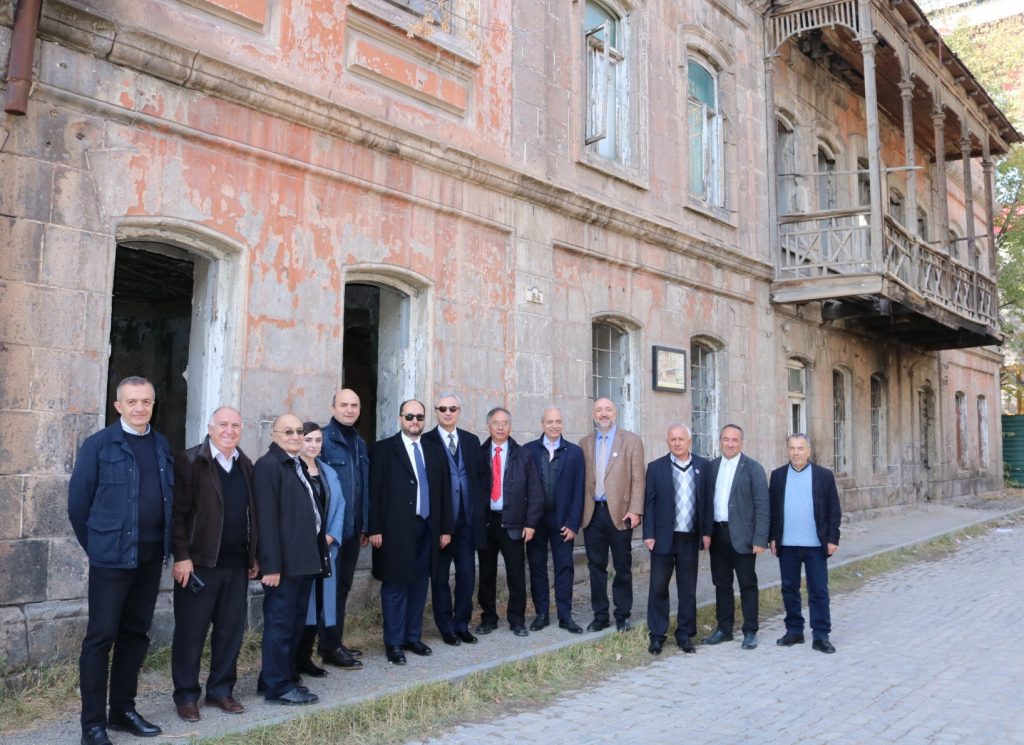 As part of the events dedicated to the 15th anniversary of Synopsys in Armenia, the company's leadership and a number of high-ranking officials, including President and co-Chief Executive Officer of Synopsys Chi-Foon Chan, Synopsys Armenia President Yervant Zorian, Minister of Education, Science, Culture and Sport Arayik Harutyunyan, Shirak Marz Governor Tigran Petrosyan, had a tour in the center in order to get acquainted with activities and programs of GTC.
"Synopsys" launches its educational program in Gyumri Technology Center
The guests were accompanied by Enterprise Incubator Foundation's Director Bagrat Yengibaryan and Gyumri Technology Center's program coordinator Bella Harutyunyan.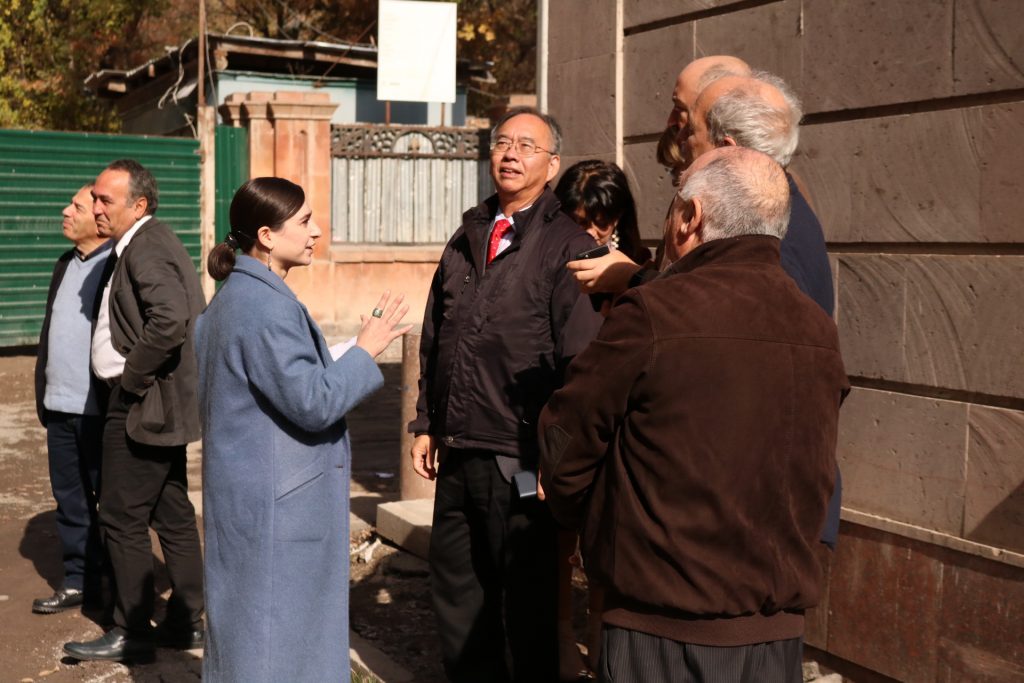 According to Dr. Chi-Foon Chan, Synopsys has already started to implement educational and training programs for the Gyumri branch of Armenia's National Polytechnic University as well as for the interested students and graduates of other educational establishments with the purpose of engaging them later in the company.
"Synopsys Armenia in recent years has made great changes and advancement and developed multiple pioneering programs here. For that very reason, we intend to unfold activities also in Gyumri," he added.
Synopsys, Inc. is headquartered in Mountain View, California, and has approximately 112 offices located throughout North America, Europe, Japan, Asia, and India. 
The company established its presence in Armenia in 2004 as Synopsys Armenia closed joint stock company (CJSC) after acquiring Monterey Arset and Leda Design with a combined total of nearly 130 local employees. Later, Synopsys enlarged its presence in Armenia by acquiring HPLA in 2005 and Virage Logic in 2010. Today, Synopsys is one of the largest IT employers in Armenia with more than 650 employees (including more than 600 engineers) and is among the largest Synopsys sites outside the U.S.
Tags In