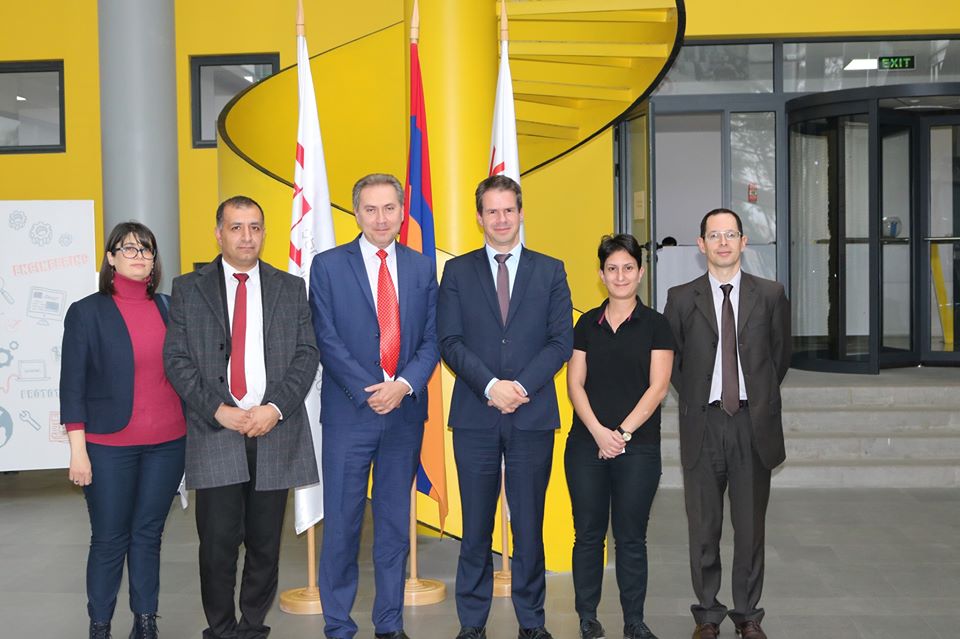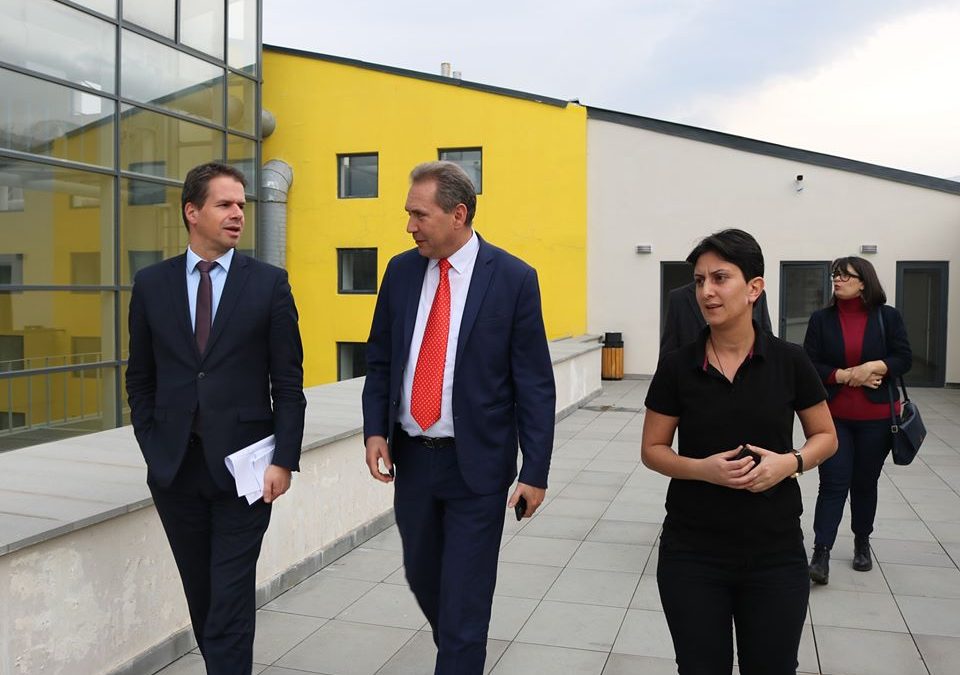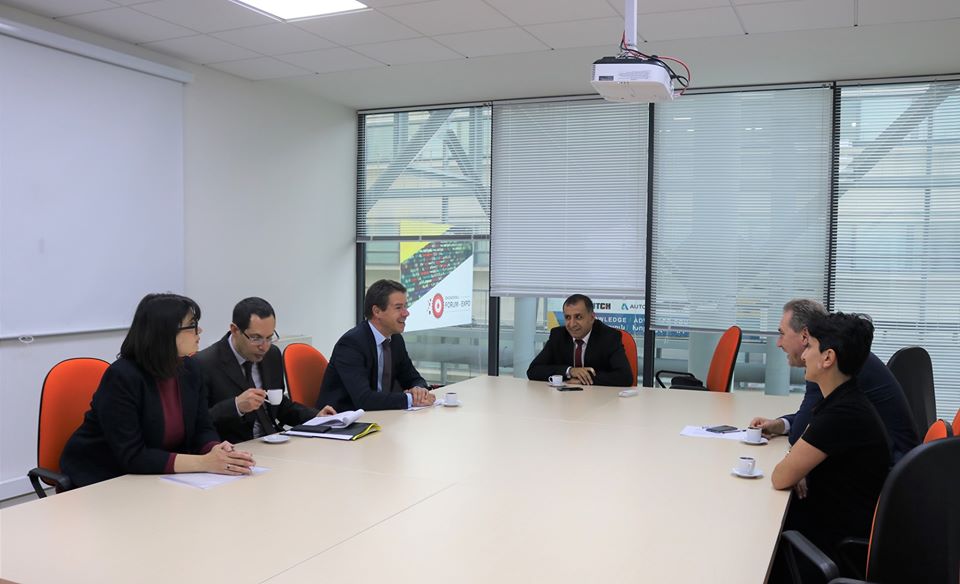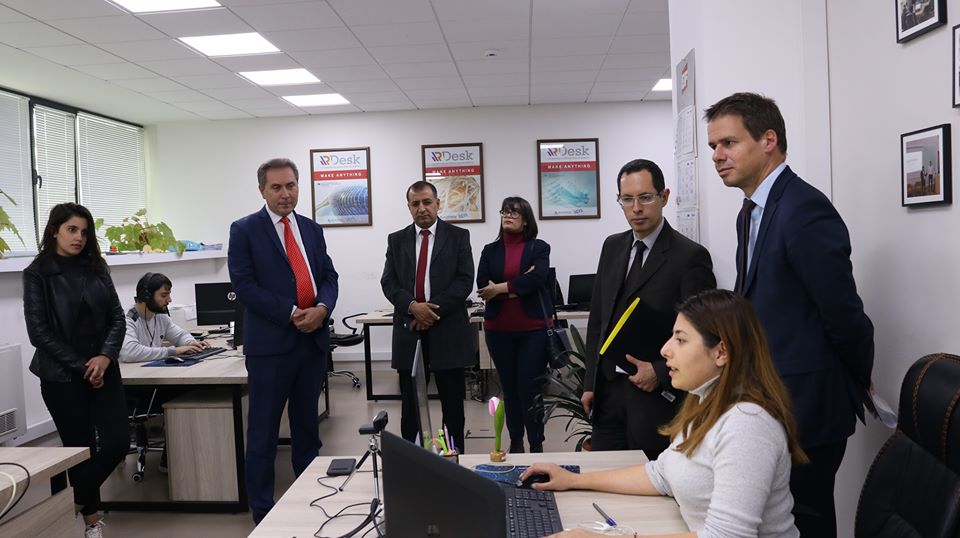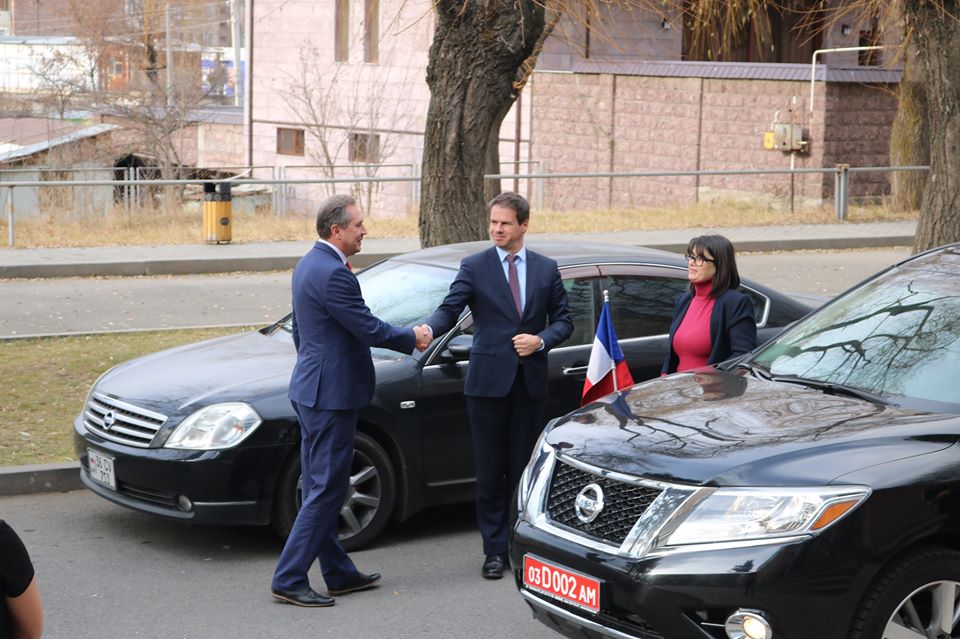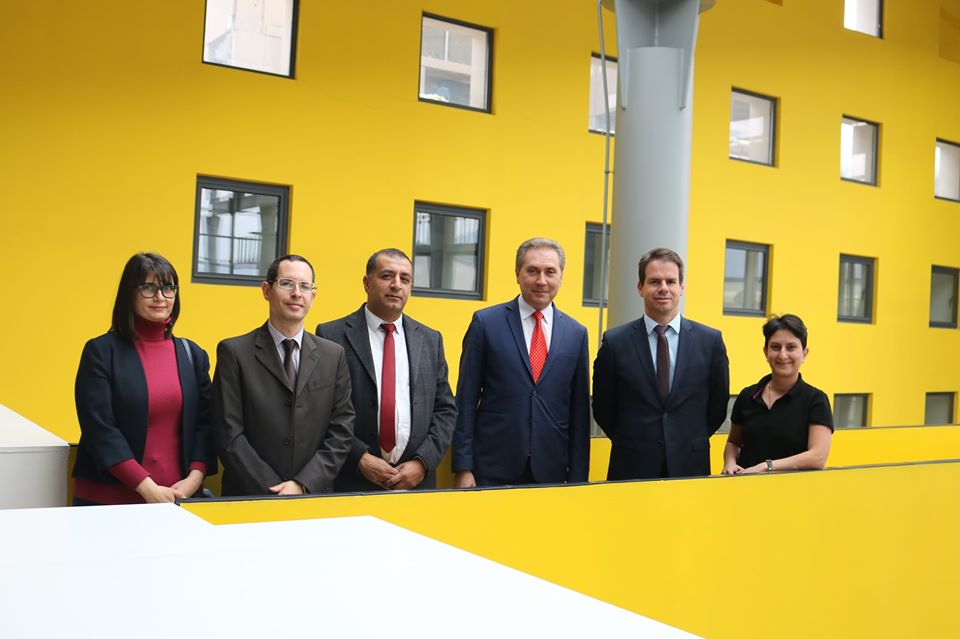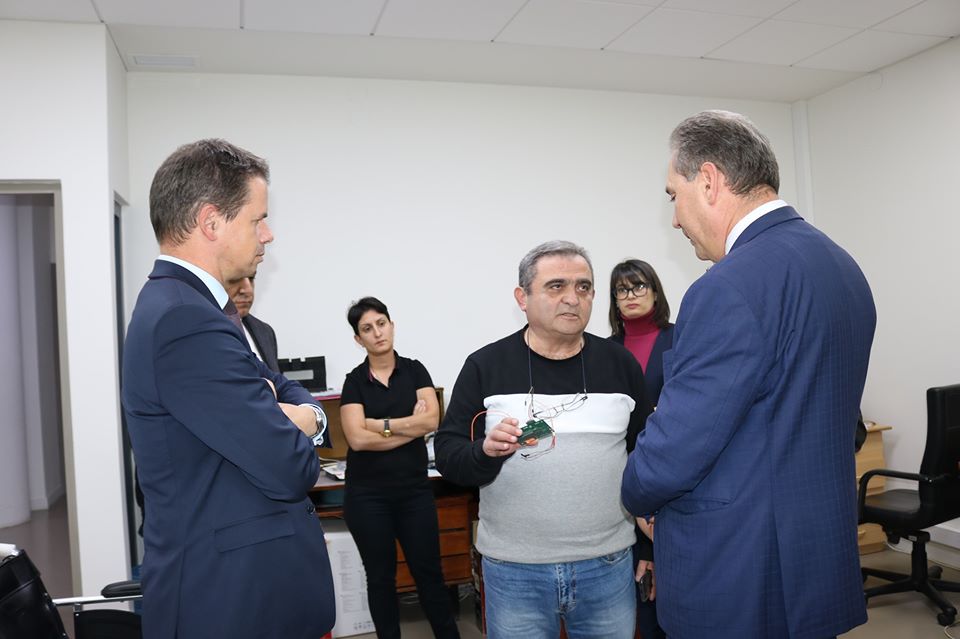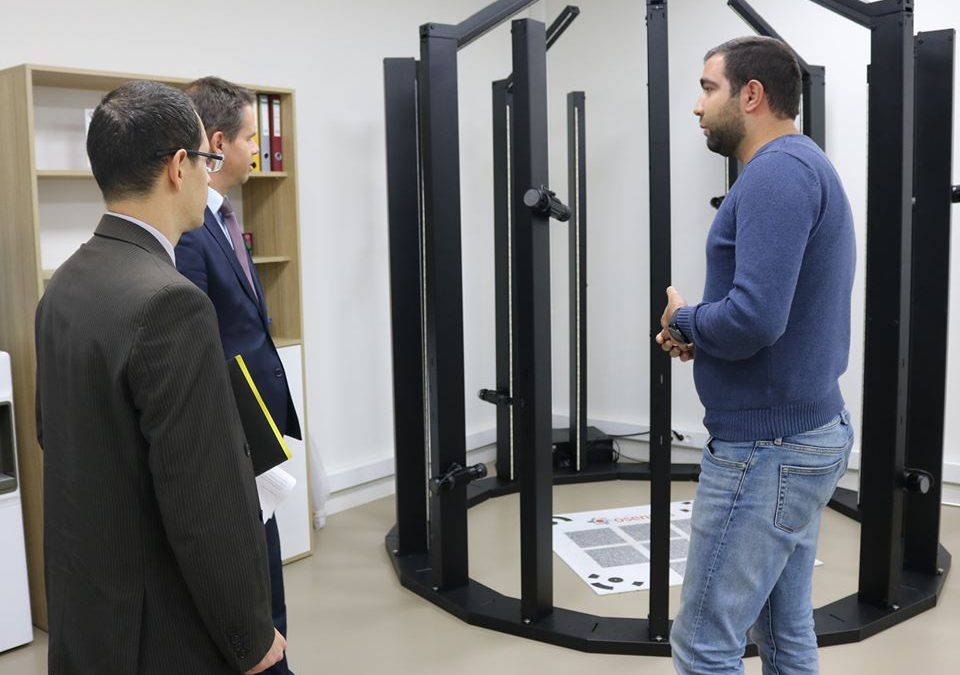 French Ambassador visits VTC to discuss further cooperation
On November 27 French Ambassador to Armenia Jonathan Lacôte paid an official visit to Vanadzor Technology Center (VTC).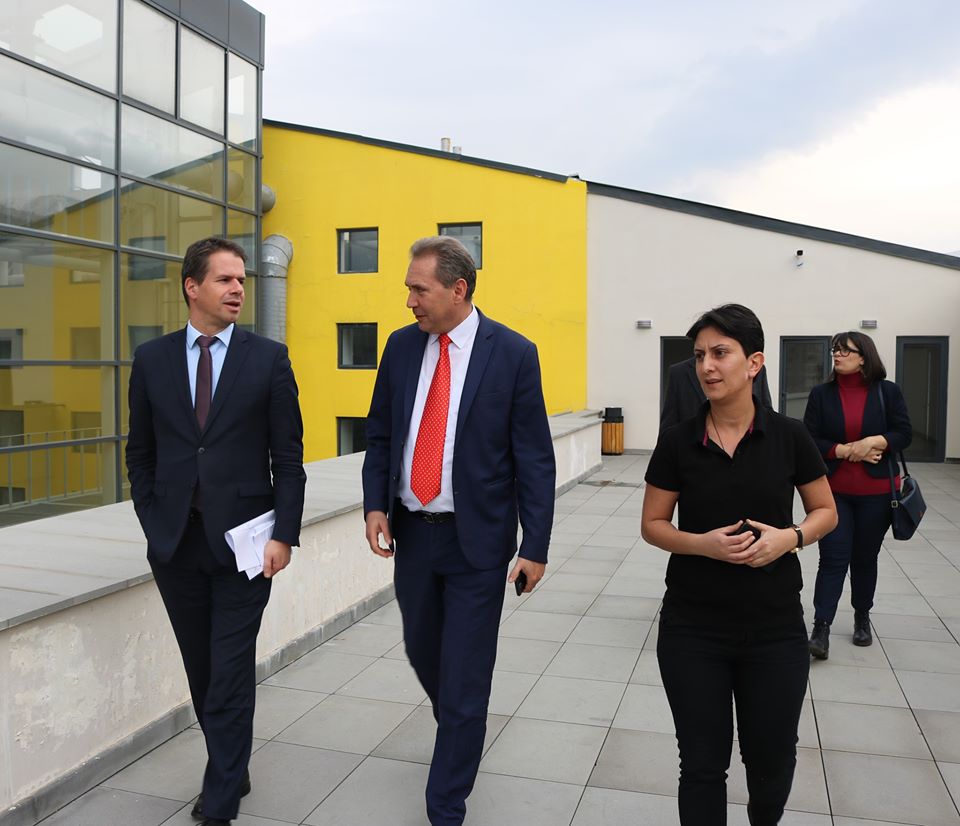 The Ambassador's visit was aimed at getting acquainted with activities and programs of Vanadzor technology center, meeting with the companies operating in the center and learning more about upcoming initiatives. The sides also discussed opportunities for further cooperation.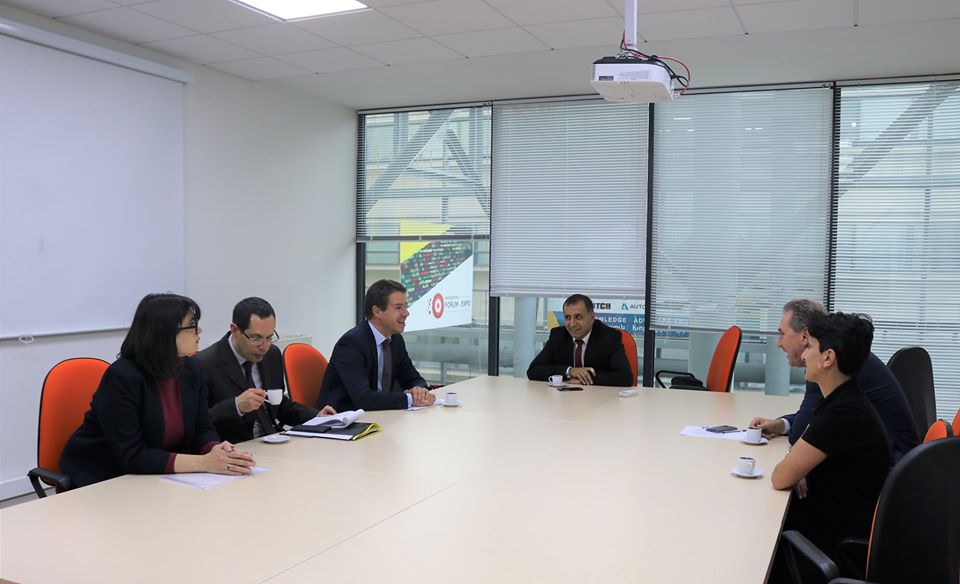 Let us add that this is already the second visit of Jonathan Lacôte to the technological centers of Armenia this autumn. At the end of October French Ambassador and President of Auvergne-Rhône-Alpes Regional Council of France Laurent Wauquiez were hosted at Gyumri Technology Center (GTC), the largest technology incubator in the region.
Regional decentralization through high-tech initiatives is one of the main directions of Enterprise Incubator Foundation activities.
Established by EIF with the support of Government of Armenia and the World Bank, VTC is aimed at turning Vanadzor into a regional and international high-tech center by creating dynamic environment of opportunities and services that will promote job creation, support talented youth and organizations in implementing innovative business ideas ultimately contributing to the sustainable development of the region.