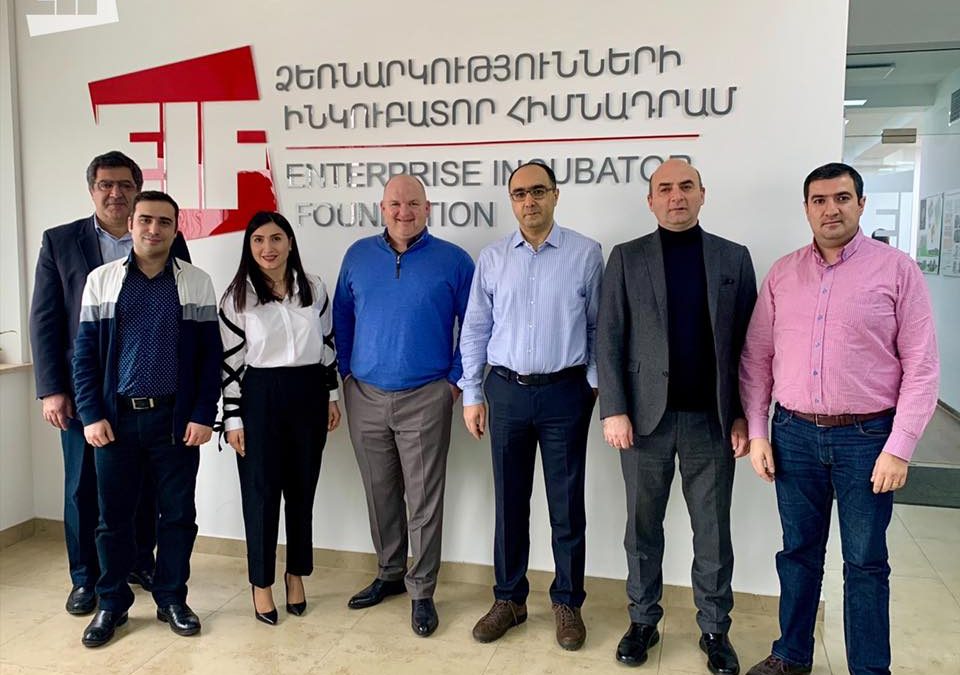 Engineering City hosts Optym delegation
On January 16 Engineering City hosted the representatives of Optym, a US-based company, specialized in intelligent solutions that help companies to reduce their operational costs, increase profitability and improve service quality.
The delegation was headed by Vic Keller, the CEO of Optym, a visionary leader, public speaker and investor, who visited Armenia last week to get acquainted with Armenian tech ecosystem, meet with leading players and have a public talk on the topic "Live and Lead with Intention: Designing Sustained Success in Business" for the Armenian audience.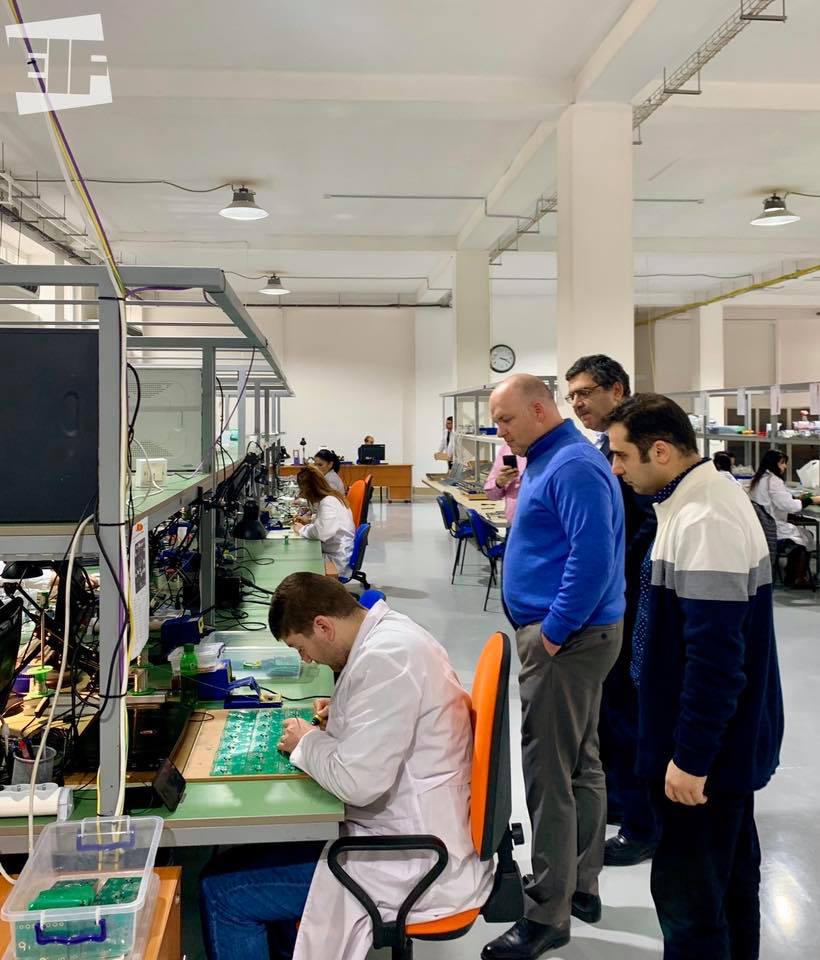 The guests took a tour in the Engineering City and were introduced to the concept of "Engineering City", the latest engineering solutions of operating companies offering solutions to the local and international market and product models.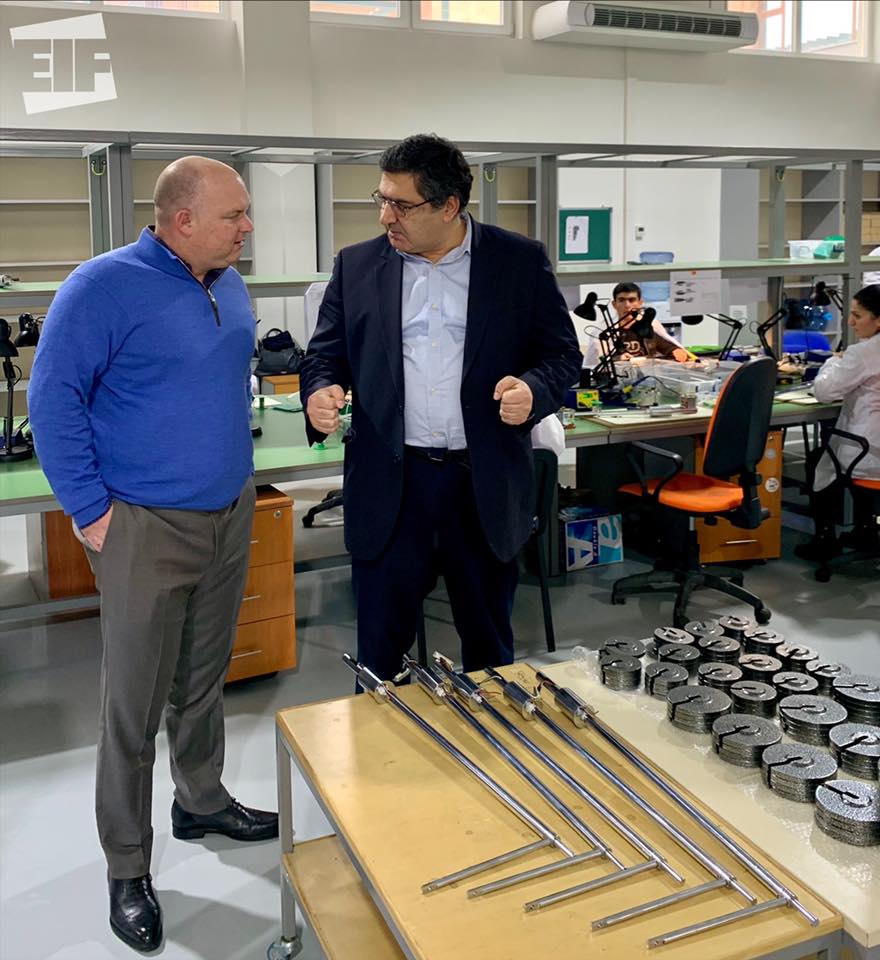 Established as an environment for engineering companies in the high-tech sector, the Engineering City provides a full range of advanced equipment, research and prototyping labs, machine tooling and production facilities that are accessible to all the resident companies.
The project is a Public-Private Partnership between the Government of Armenia and a Consortium of Private Companies.