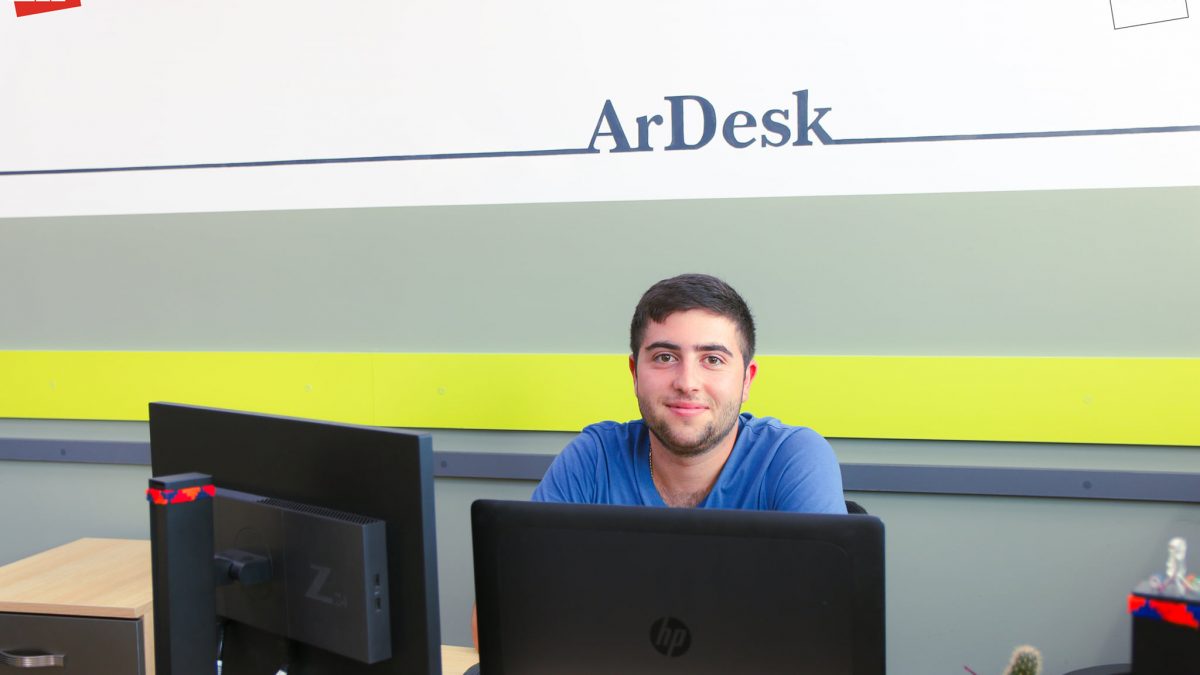 War veterans learn Full Stack programming for free at Vanadzor Technology Center
Levon Kirakosyan is in the fourth year of his studies at the Crisis Management State Academy. Just a few months ago, Levon and his father Vahe, a military man, were fighting in the war for Artsakh. Back to civilian life, Levon wants to pursue a career in IT, and the opportunities for that are in bigger numbers now in Armenia's regions.
The Enterprise Incubator Foundation (EIF) jointly with Vanadzor Technology Center (VTC) and Gyumri Technology Center (GTC) has launched a Full Stack programming course, held at VTC. The course is designed specifically for the participants of the 2020 Artsakh war and their family members over the age of 18. The course is funded by The Armenian Engineers and Scientists of America Northeastern Section Members (AESA Northeastern Section).
Veterans of the second Artsakh war learn programming at GTC and VTC
The course is still underway, but Levon is already advancing his career – he is in the middle of the trial period as a JavaScript developer at ArDesk, one of the residents at Vanadzor Technology Center (VTC).
"I've always been interested in IT, learned C# and HTML CSS at VTC. This course was a wonderful opportunity, because I wanted to specialize in this field," Levon recalled.
He heard about the new course from his sister, an employee at a VTC-resident Archidutch Company.
Levon is happy with the training. According to him, apart from gaining a tremendous amount of relevant knowledge, he has also enhanced his overall professional competence. "If you are interested in joining, do come and test your strength," Levon recommended. His advice to other students is to never get disappointed.
The young war veteran finds working in an IT company both exciting and challenging. "The start is not difficult, actually, even if you have minimal skills," Levon reassured.
In the next 3 years, Levon intends to focus on learning.
The challenges he is facing are multi-layered: the still notable gap in development between the capital and the regions, the limited number of opportunities, the economic and mental burden of the post-war situation. However, with initiatives like this, when several players join forces to push for a positive change, Levon and other war veterans are able to get relevant education and build careers.