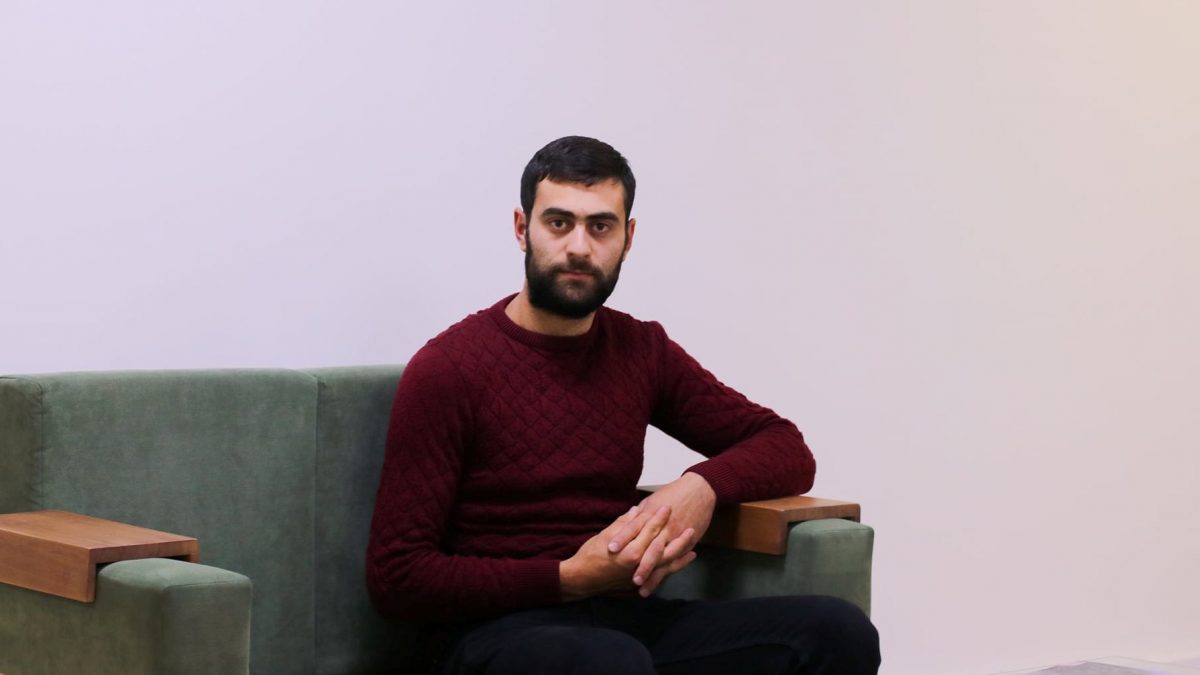 Programming course at VTC helps Artsakh War veteran's brother get a job in tech
EIF Blog represents another success story coming from the Full Stack programming course, held at Vanadzor Technology Center (VTC).
Meet Artsrun, a 22-year-old programmer from Sarahart village. He had tried his hand at programming before joining the Full Stack course, which he learned about from his older brother, an Artsakh War veteran.
The road from Artsrun's native village to the Vanadzor Technology Center marked the beginning of a new period in the young man's life. Just a few months after completing the course as one of the best students, Artsrun received a job offer from a VTC resident ArDesk. Now, as a Node.js developer at ArDesk, Artsrun is a part of the VTC family.
"It's good to be here. The course was a fantastic opportunity for me to advance in IT, and I'm happy I could get a job in the VTC and move to Vanadzor. I studied in Gyumri too, but Vanadzor is closer to my home village. The environment at ArDesk and the Technological Center, in general, is great".
War veterans learn Full Stack programming for free at Vanadzor Technology Center
The Full Stack programming course provides free education for the participants of the 2020 Artsakh war and their family members over the age of 18.
The course is implemented by the Enterprise Incubator Foundation (EIF) jointly with Vanadzor Technology Center (VTC) and Gyumri Technology Center (GTC) and funded by The Armenian Engineers and Scientists of America Northeastern Section Members (AESA Northeastern Section).
The second Artsakh War cut through the lives and careers of thousands of Armenian men. The EIF & VTC programming course is one of the post-war efforts aimed at helping the veterans reintegrate into civilian life and making sure that their families are provided opportunities.