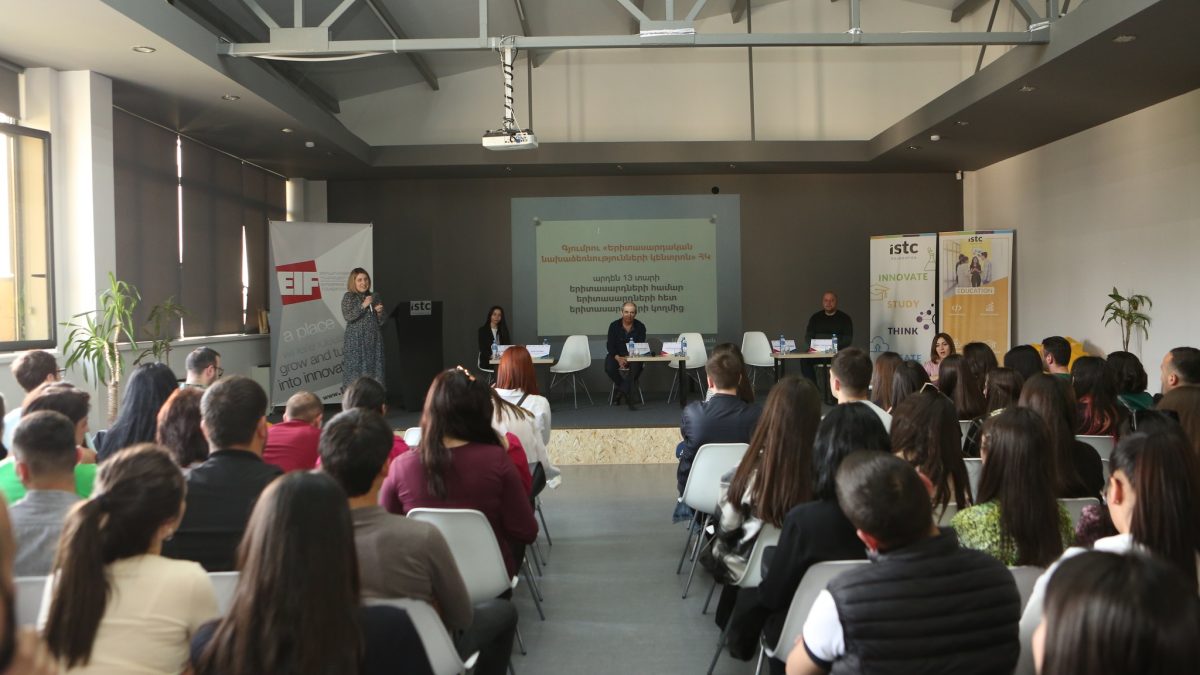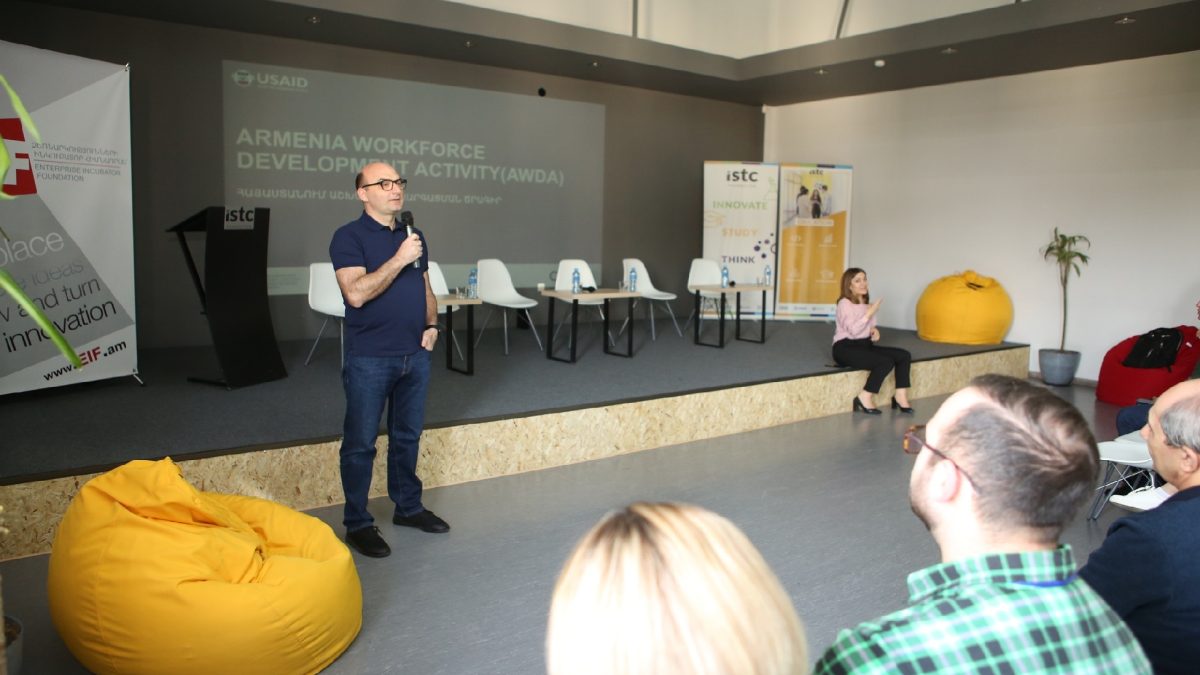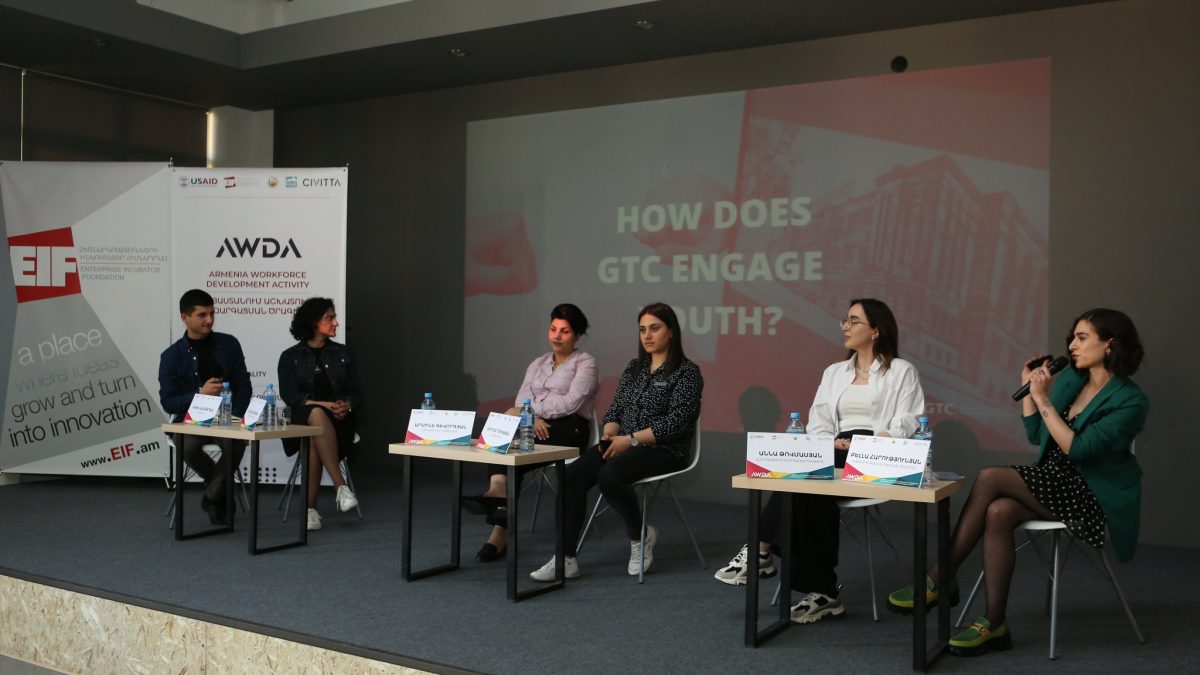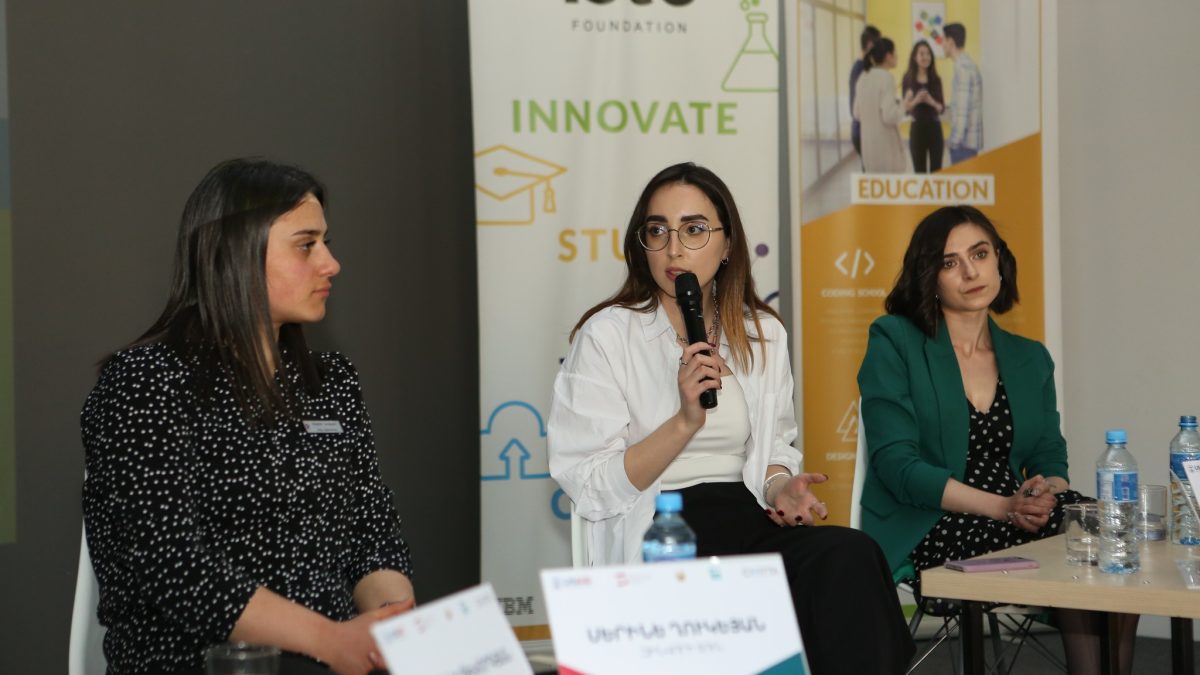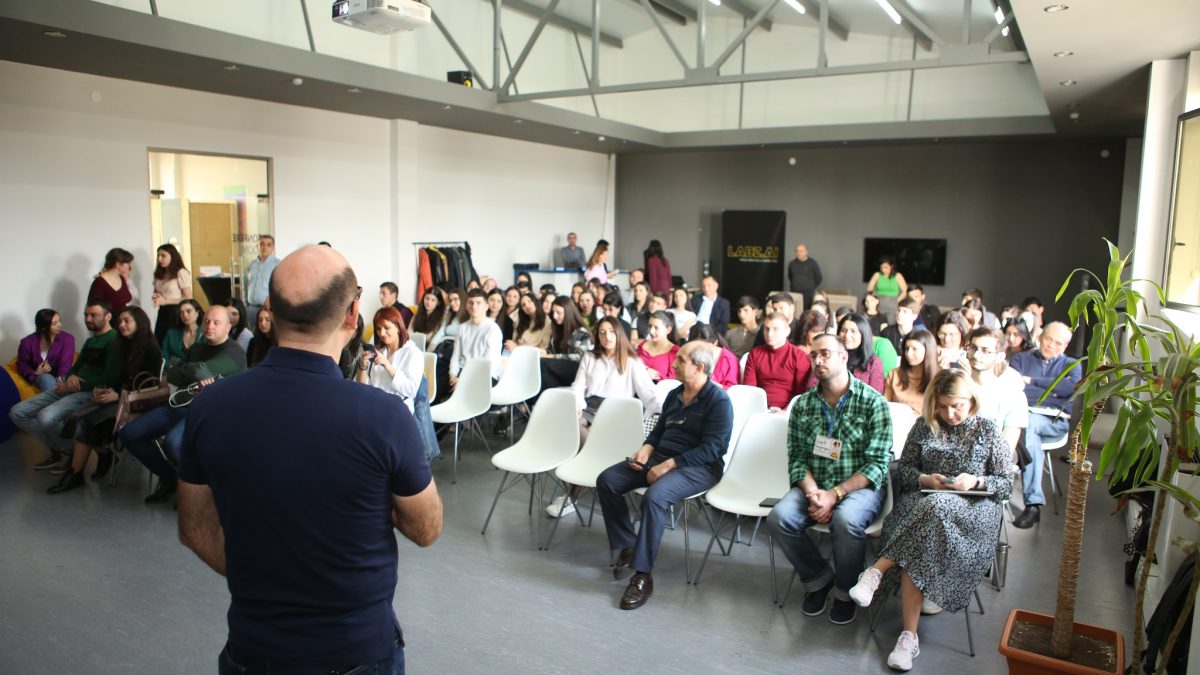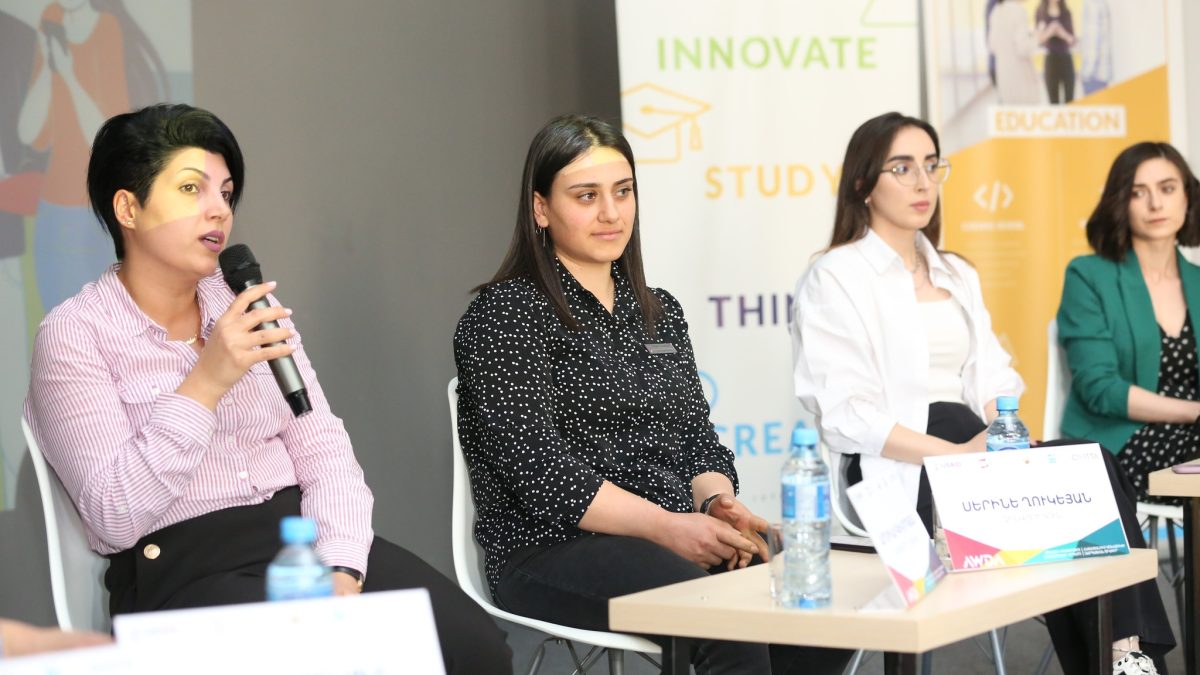 EIF holds a Millennials & Gen Z meeting in the framework of AWDA project 
On April 11, the Enterprise Incubator Foundation (EIF) held the meeting "Between millennials and generation Z: youth engagement in XXI century" in the framework of the Armenia Workforce Development Activity (AWDA) project. 
Organized in the Innovative Solutions and Technology Center (ISTC), the event gathered a diverse audience, including young members of different NGOs and students from colleges and universities. Many of them were from the regions of Armenia. The event was open also to young people with impaired hearing, who showed significant interest in the program.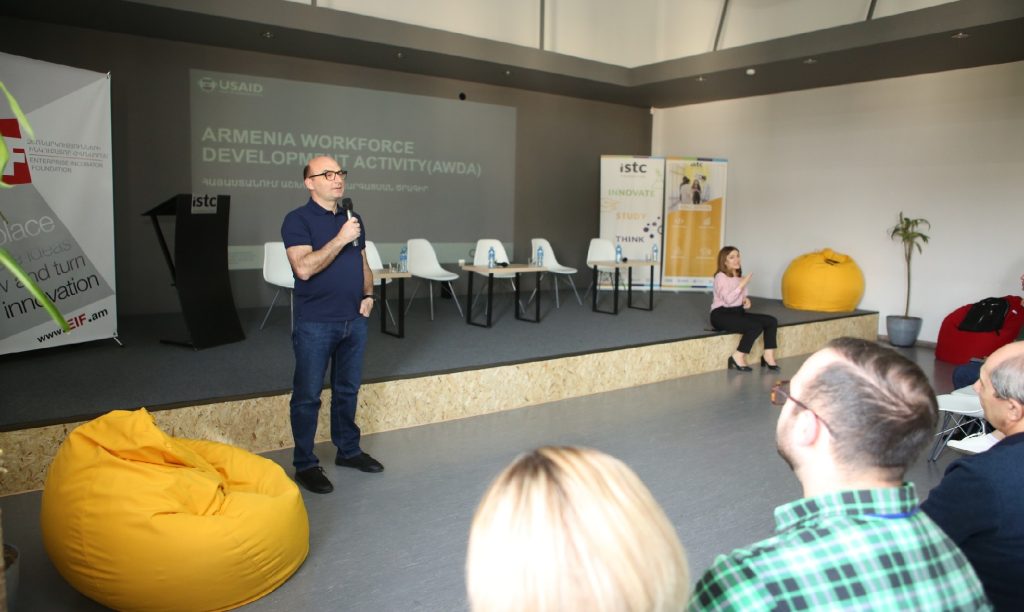 The speakers represented community development programs, educational institutions, and NGOs. focused on youth involvement in various development initiatives.  
After the opening remarks by EIF Director, Mr. Bagrat Yengibaryan, the audience convened for thematic panel discussions. 
About 100 participants attended the discussions on "How does the youth choose their career? Learning environment & professional orientation" moderated by Ms. Ani Petrosyan from  Girlopolis Hackathon and "Youth Empowerment: Best Practices from the regions" moderated by Mr. Vigen Khachatryan from Lyupin YNGO.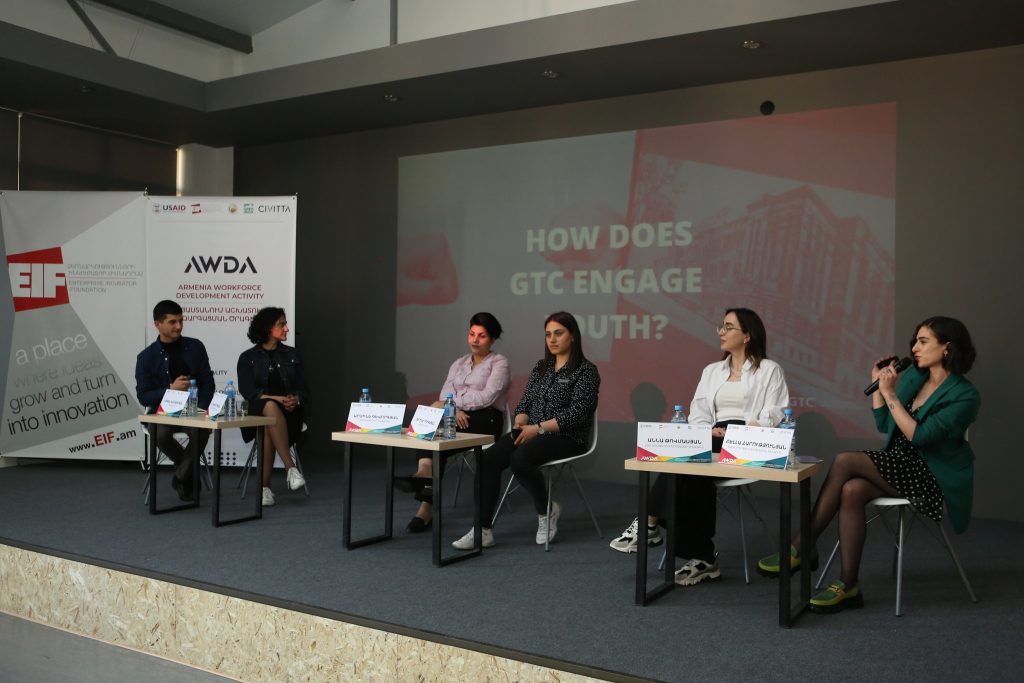 Ani  shared her impressions with us, noting: "It was great to see inter-generational discussions. This is also a great chance of networking for youth. I'm happy to say I got answers to all of my questions." 
Ms. Lusine Babayan, the Director of the Yerevan Special Educational Complex for Children with Hearing Disorders, finds that such initiatives are a wonderful opportunity for young people to communicate, explore and share their different experiences. ". It is best for young people to participate actively in these discussions, cooperate, propose solutions."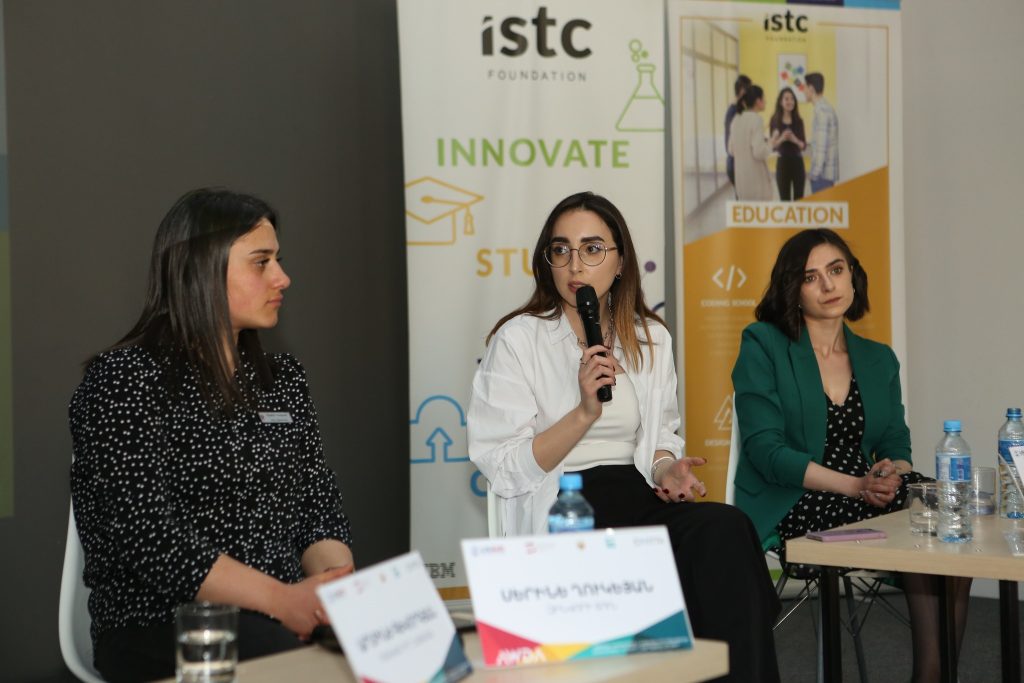 As we learned, the participants found the discussions very informative. The presentations of the speakers, which covered a broad range of topics such as social inclusion, career development, career choice for people with disabilities, engagement of war veterans, and soft skills development, motivated the attendees to get involved in the AWDA project. Several participants requested that a similar event was held for the youth in the regions. 
One of the attendees, Ms. Nare Kesoyan has described the event as very motivational, particularly for active young people with entrepreneurial vision. Another attendee, Ms. Elen Mirzakhanyan also highlighted the inspiring ambience of the meeting, adding that it exceeded her expectations.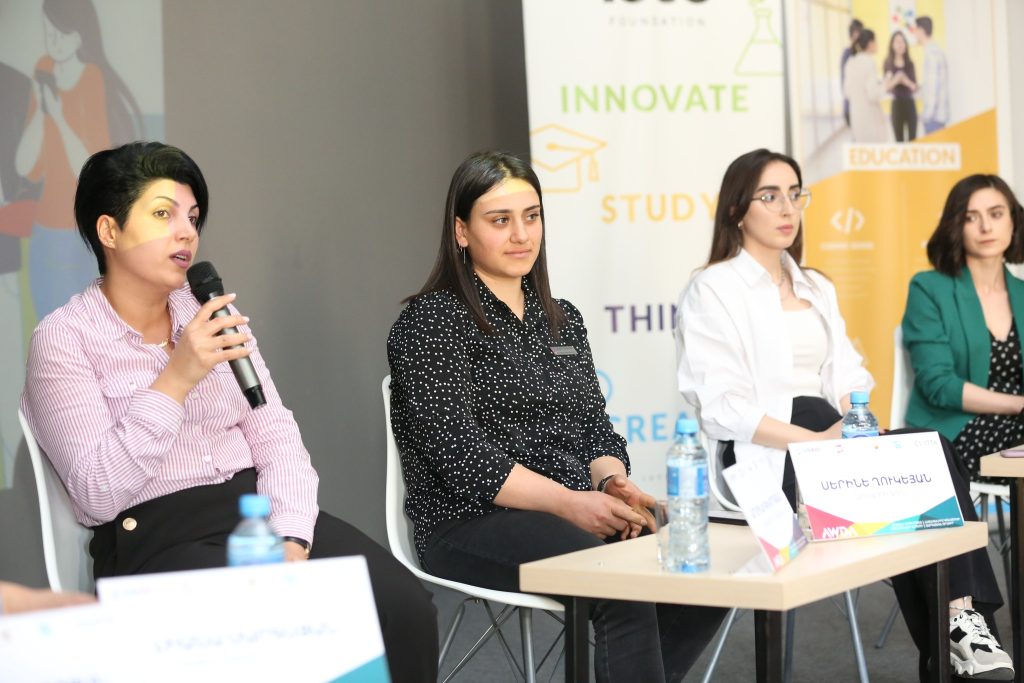 Over 350 young people from different regions of Armenia are currently engaged  in a number of educational programs in the fields of ICT/High tech, Agriculture, Tourism and Hospitality in the frames of AWDA project.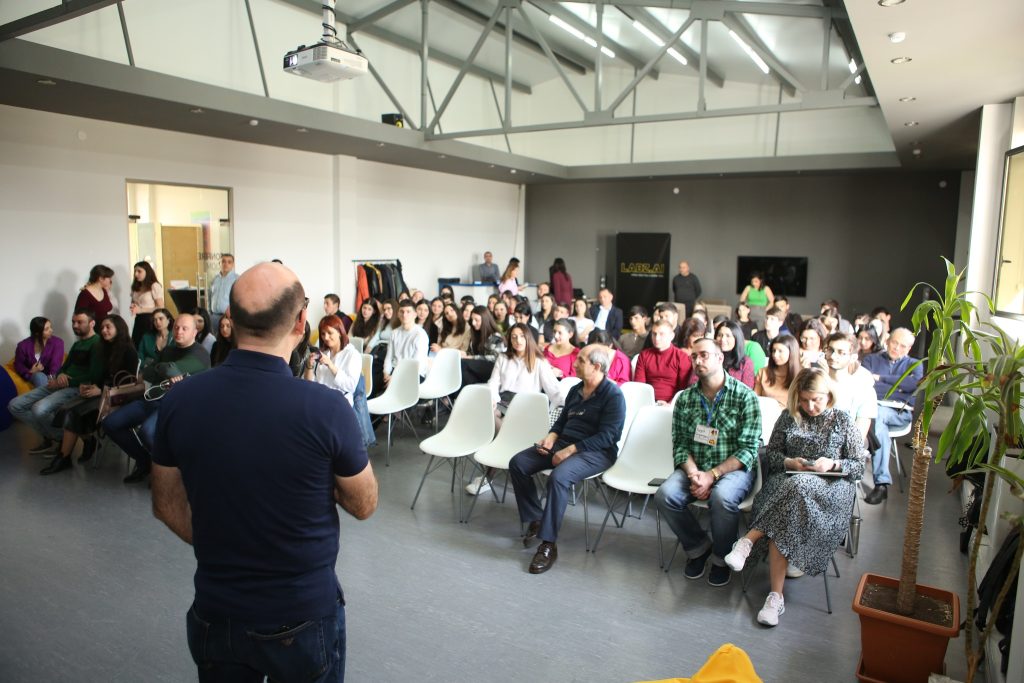 Armenia Workforce Development Activity is implemented by EIF in partnership with the National Agrarian University of Armenia Foundation, the Fund for Armenian Relief, CIVITTA Armenia Business Consulting, and USAID. The aim of the program is to enable young people and women to improve their professional skills in line with the demands of the labor market, and to help them secure employment in high tech, agriculture, as well as tourism and hospitality industry. 
Tags In